Today (11 August) marks the birth date of Charlotte Mary Yonge, a bestselling Victorian author. She was born in 1823 in Otterbourne, where she lived all her life. Writing brought her a considerable income, much of which she used to support charitable projects.
During her lifetime, Charlotte Mary Yonge received a considerable amount of attention in the press. Thanks to the British Newspaper Archive, it is now possible to provide many insights into how she was viewed at the time. This article includes a selection of comments from a variety of newspapers, covering a number of decades. However, this is only the tip of a very large iceberg... Roger Ottewill explores this fascinating perspective.
---
Initially, in the 1850s and 1860s, Charlotte Mary Yonge was not referred to by name but simply as the author of the The Heir of Redcliffe, her first great success which was published in 1853. One of the earliest evaluative comments about her comes from a report of a meeting of the Leicester Young Men's Institution in April 1855. The speaker, the Rev E.T. Vaughan bestowed "much praise … upon the author of "Heartsease" [or The Brother's Wife, published in 1854] and "The Heir of Redcliffe" coupling her with the religious novel writers of America" (Leicester Journal, 6 April 1855, p.3). He was clearly impressed with Yonge's religiosity and her ability to apply and reflect this in her writings.
In reports associated with the publication of new works by Yonge a variety of laudatory adjectives were used to describe her. For example, Daisy Chain, published in 1856 was commended as 'a specimen the author's admirable style' (West Middlesex Herald, 25 October 1856, p.4). Meanwhile, her books for children were seen as models of their kind. As it was put in a report on The Instructive Picture Book or Lessons in the Vegetable World, which appeared in 1857:
We cordially confess that we have never met with so appropriate and excellent a work for the purpose of arousing and stimulating the young learner to a real love of this portion of Natural History…
In the context of this tribute, Yonge was described as a 'gifted' author (Sun (London), 17 September 1857, p.3).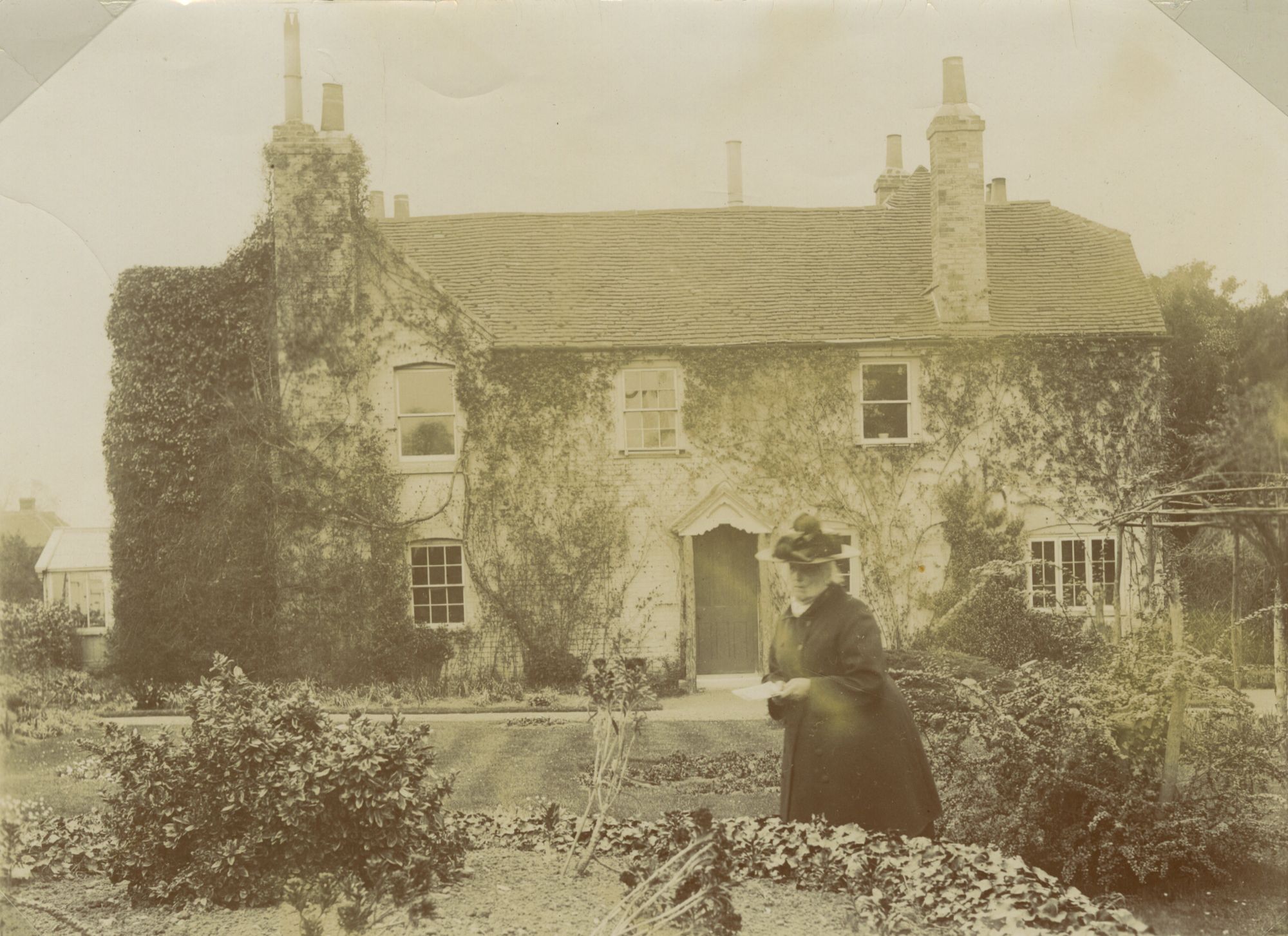 Nonetheless, there was sometimes a jarring note. As an example, here is an extract from a piece in the Morning Herald (London) (9 May 1867, p.6) about The Six Cushions, published in 1867:
Now we cannot say that "The Six Cushions" is a very animated or striking story, but beyond question it is thoroughly healthy in its tone. We do not mean to disparage the ability of the author. The characters, especially the girls, are clever studies from life, but those who vote all stories dull that are not of the rattling and sensational school will not be pleased with "The Six Cushions".
One of the first references to Yonge by name is to be found in an edition of The Sun (1 January 1868, p.2). However, here she is simply listed along with other authors and their new works for 1868 to be published by Macmillan. There are no evaluative comments.
During the 1870s and 1880s, comments about Yonge's outputs proliferated. In 1871, for example, her contribution to Macmillan's Magazine entitled "A Diplomat of the First Empire" was 'not simply well written … [but was] redolent of that delicacy and force which constitute one of the principal charms in the productions of eminent female writers' (Bolton Evening News, 2 August 1871, p.4). Two years later, her new novel The Pillars of the House could 'be most confidently recommended to all who are fond of studying human nature as it grows and changes under the influences of hearth and home' (Newcastle Chronicle, 7 June 1873, p.6). Later in the decade Yonge is described as that 'most indefatigable of writers' (John Bull, 23 November 1878, p.12) and in the early 1880s as that 'gifted lady' in a review of Talks about the Laws we Live Under intended to provide young people, especially girls, with an introduction to the basics of the British Constitution (Peterhead Sentinel, 15 March 1882, p.3).
There follows are a selection of quotes from the 1880s which testify to the esteem in which Yonge was held by her many admirers. 'Skilled and experienced' (Cheltenham Looker On, 15 March 1884, p.12); 'Miss Charlotte Yonge is so practised a story teller that the announcement of a new work by her [Chantry House] is sufficient indication that it is eminently readable' (Western Daily Post, 24 April 1886, p.3); the work ["Hannah More in the Eminent Women series] is written by Miss Charlotte Yonge, which at once proclaims it as carefully and thoughtfully written' (Folkestone Express, 14 April 1888, p.3); and 'she is the domestic chronicler par excellence' (Scottish Leader, 25 January 1889, p.2).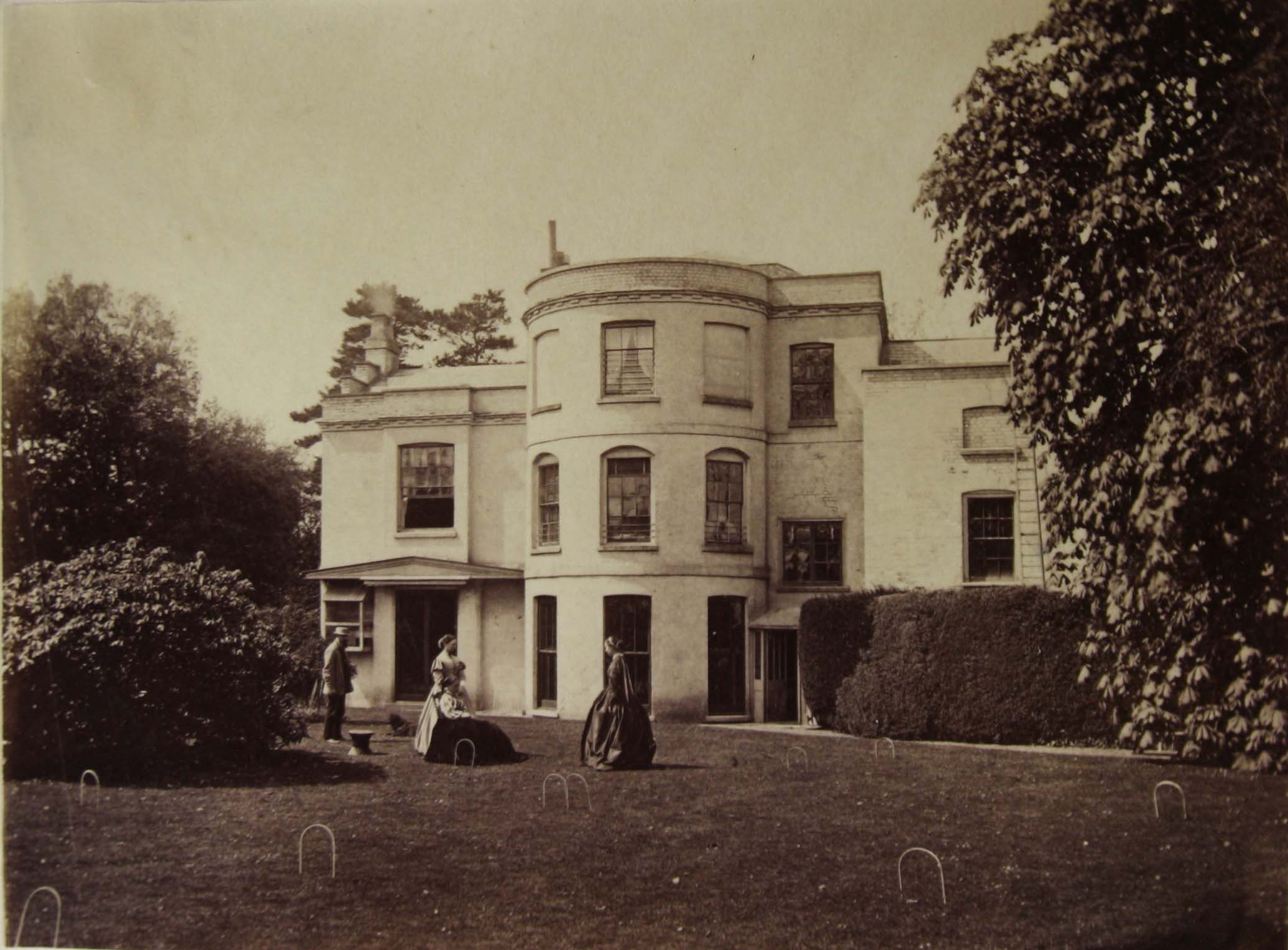 Alongside this accolades, however, must be set some qualifying comments. For example, 'Miss Yonge's peculiar ecclesiastical teaching is not to everybody's liking' (Western Morning News, 2 April 1884, pp.4/5); 'Miss Charlotte Yonge is not at her best in "Chantry House" '(The Graphic, 5 June 1886, pp.18/9); and "Stray Pearls" is by no means the most attractive work of Charlotte Yonge … it is well for her indeed it was not her first, for it has not added to her popularity' (Ayr Observer, 23 July 1889, p.5).
Praise, however, continued into 1890s as the following selection of quotes illustrate: Yonge's 'wonderful gift of narrative' (Yorkshire Post, 18 June 1890, p.3); 'a writer of great merit' (Runcorn Guardian, 1 March 1893, p.4); and 'great as has been the achievements of women in the world of fiction, it will be admitted by all that no one has surpassed Miss Charlotte Yonge in the life-like reality of her characters, nor in the interest with which she can surround a group, a family, a little company of girls in whose lives there occurs no incident except, perhaps, the disturbing element of love' (Montrose etc Review, 10 November 1893, p.8).
Also in 1893 considerable attention was given to the celebration of Yonge's 70th Birthday, when she was presented with an autograph album, 'handsomely bound in morocco, containing the signatures of 5000 of her admirers including Lord Salisbury'. On the first page were the words: 'Charlotte Mary Yonge, we offer our hearty congratulations on your seventieth birthday, and desire to express to you the great enjoyment that we have received from your writings and our belief that they have done much good in this generation.' In view of her retiring disposition it is unsurprising that 'there was no public presentation … [with] the album simply being left at the house' for her (Eastern Daily Press, 17 August 1893, p.6).
Two years later, the following pen portrait of Yonge appeared in a large number of newspapers:
In personal appearance, Miss Charlotte Yonge, the well-known novelist, is very tall, inclining to be stout. She has very large dark brown eyes, and very white hair, and has an immense amount of character and expression in her face. She does not make a large number of intimate friends, but is very devoted to a few. She has a charming way of talking on any subject that interests her, speaking as though it were by accident that she knows more about it than those who may be conversing with her. Her handwriting is very neat and clean, a blessing to her publishers. She has many letters from Royalty and Royal children thanking her for her writings. (e.g. Leeds Times, 11 May 1895, p.3)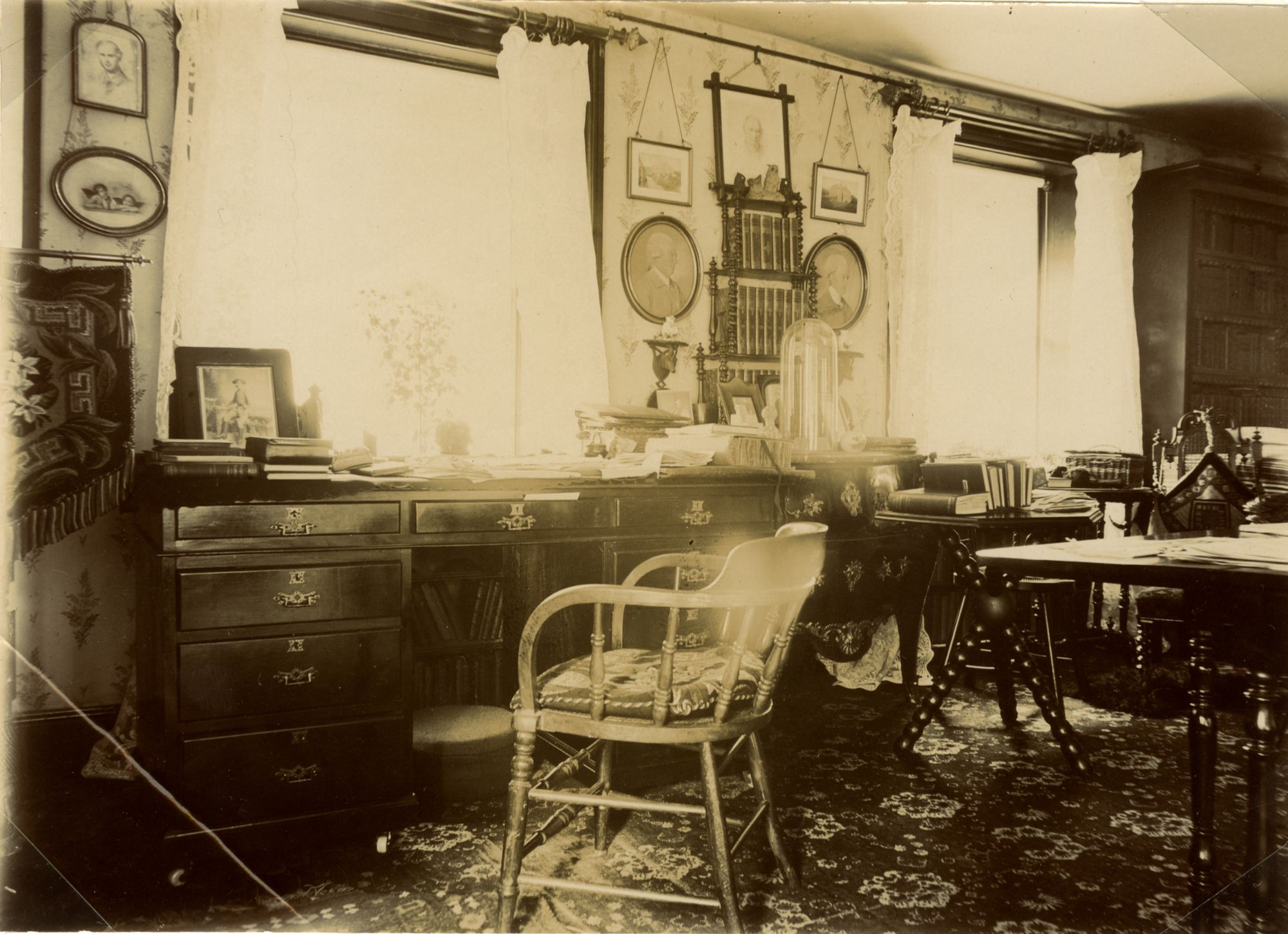 Her attributes as a writer continued to be mentioned in reviews of her latest books. The Release, for example, had 'all the authoress's charm and refinement of style' (Derby Mercury, 1 July 1896, p.6). From time to time, however, her approach attracted criticism. The Pilgrimage of Ben Bariah, which was based on the Exodus of the Israelites from Egyptto the Promised Land, was not admired by those who felt the labour spent on 'throwing the incidents of sacred history into the form of a semi-secular romance' was misplaced (Westminster Gazette 15 July 1897 p.2). In other newspapers, however, the work was praised with 'Miss Yonge's treatment of the subject … [being] all that could be desired and that her story cannot fail to interest her youthful readers (Northampton Mercury, 16 April 1897, p.2).
In 1898 Yonge was lauded 'as a pioneer of high-toned literature for young people' (Edinburgh Evening News, 12 March 1898, p.6); as someone who brought 'immense pleasure to generation after generation' (The Sketch, 18 May 1898, p.22); and as 'a leader among women' and 'a guiding force and a conservative force in times of change when such forces were highly necessary' (Women's Signal, 11 August 1898, p.4). Moreover, 'no living person … [had] done more for girls, than this gentlewoman' The Queen, 12 March 1898, pp.24-5).
As she was reaching the end of her life, there were many retrospective assessments. For example:
Few writers of stories for girls are better known to the general public than Miss Charlotte Yonge. During the last fifty-one years some hundred and twenty books have been given by her to the world, most of them written with the sole objective of setting pure and healthy ideals to the minds of the young, and to those whose feelings retain something of the natural simplicity of girlhood and early womanhood, writings such as those produced by Miss Yonge will still afford such food as to awaken interest and to purify and elevate healthy sentiment (Black and White, 25 March 1899, p.362).
Moreover in July 1899, Yonge was presented at the Winchester High School for Girls with 'an illuminated address in connection with the foundation of a university scholarship in her honour, and as a fitting memorial to her life work'.  Speaking at this event the Bishop of Winchester expressed the view that 'they were anxious that she should know that her works would not only live in the affections of her own generation, but would be appreciated and preserved by the future as parts of the purest literary endowments of the nineteenth century' (Hampshire Advertiser, 23 July 1899, p.6).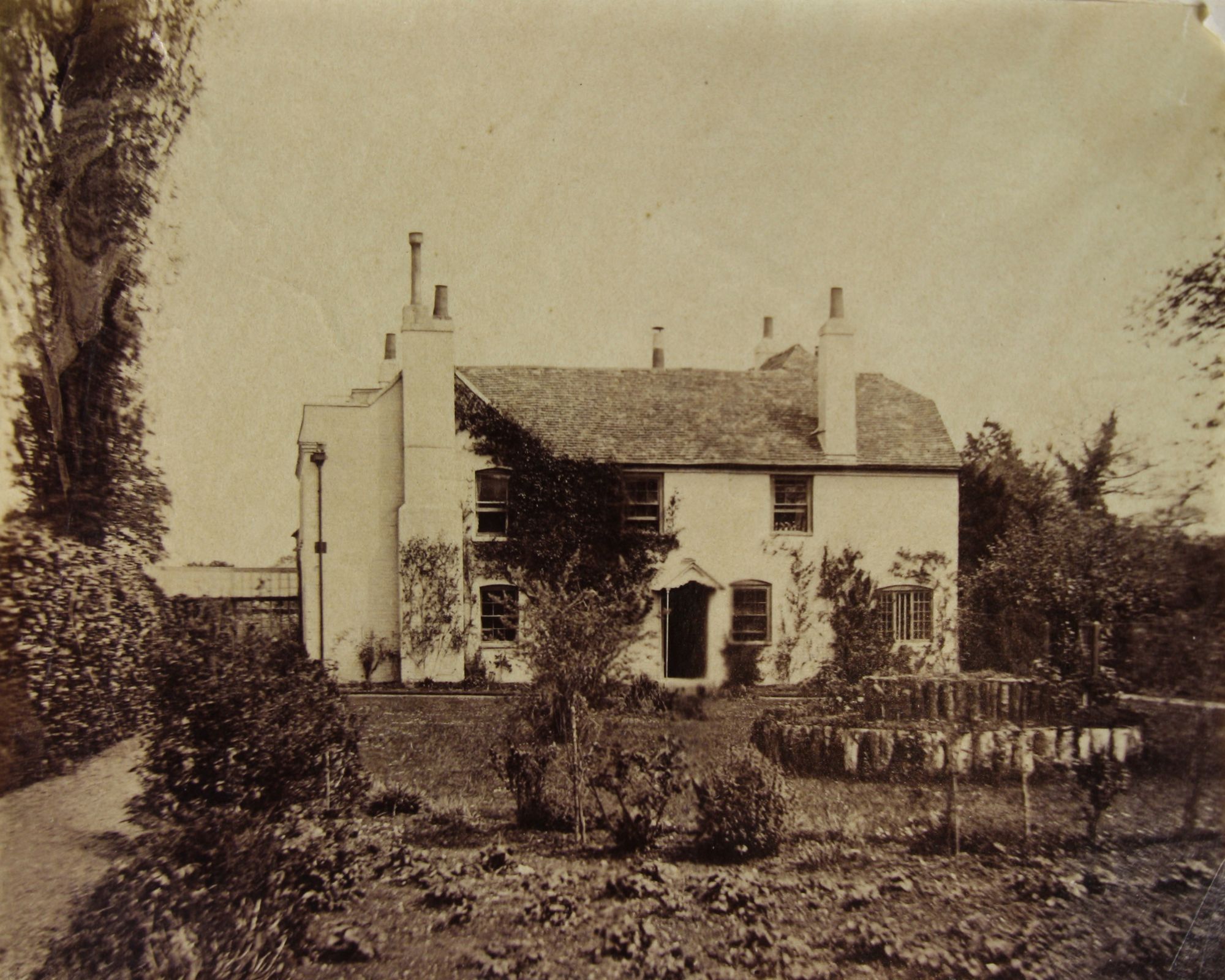 As late as November 1900 just a few months before her death in March 1901 reference was being made to her 'prolific pen' and 'enduring mental vigour' (Worcester Journal, 3 November 1900, p.4). Apart from her literary accomplishments, in obituaries, she was praised for her philanthropy, for being 'an active parish worker', with reference being made to the affectionate regard in which she was held 'by all her neighbours and fellow parishioners at Otterbourne' where she was born and had lived for her whole life (St James' Gazette, 25 March 1901, p.8). This was confirmed by a report of Yonge's funeral in the Hampshire Chronicle (30 March 1901, p.8):
The obsequies at Otterbourne were a … [demonstration] of the love in which the late Miss Yonge was held, and the veneration felt for her memory. The hundreds who were present at the burial service, in spite of the bleak, wintry weather, were chiefly those amongst whom her most intimate life had been passed, and whose attendance was inspired solely by affectionate and respectful sympathy.
Given that her links with Otterbourne, where she had lived for the whole of her life, were very strong, it is appropriate that one of the events arranged in 2023 to celebrate the bicentenary of her birth was an outing to the village, combined with a visit to Hursley in the afternoon, where Yonge had close links with the Heathcote family, who owned Hursley Park, and the Revd John Keble, the vicar of the combined benefice of Hursley and Otterbourne from 1836 to 1866.
---
Discover more about Charlotte Mary Yonge at Winchester City Museum and enjoy a display of some of Yonge's personal historic objects.