Hampshire Cultural Trust has received funding from National Lottery Heritage Fund to help reimagine the Allen Gallery and its nationally significant ceramic collection over the next year. As a part of this project, we are researching and discovering the collections' untold stories.
This month's article focuses on a white vase by famous potter, Katharine Pleydell-Bouverie which forms part of the gallery's ceramic collection.
---
As perhaps the most famous female studio potter, Katharine Pleydell-Bouverie's vase is an essential part of the collection at the Allen Gallery.
She was born on the 7 June 1895, at the Colehill Estate near Faringdon, then in Berkshire. The youngest of three, Katharine grew up at Colehill, a 17th century stately home surrounded by blue and white and famille verte Chinese porcelain.
She spent childhood holidays on the muddy beach at Weston-Super-Mare with her siblings and this was where she first encountered clay.
Her interest in pottery began in 1920, when she visited Roger Fry at the Omega Workshop and saw some examples of his work.  She took evening classes at the Central School of Arts and Crafts in London and studied pottery under Dora Billington who also taught Alain Caiger-Smith.
In 1924, Katharine was taken on at Leach Pottery as his second apprentice, and worked alongside Michael Cardew, Shoji Hamada and Tsuronosuke Matsubayashi (Matsu).
In 1925, she started her first pottery with a wood fired kiln, designed by Matsu, in the grounds of Colehill Estate. Ada Mason (whose nickname was 'Peter'), whom she lived and worked with, helped her set up the pottery at Coleshill. Mason emigrated to the USA in 1927, where she continued her pottery.
Katharine was joined in 1928 by Norah Braden, whom she had met in St Ives earlier as another of Leach's apprentices and they shared a life together and worked side by side at the Mill, on the Coleshill estate for eight years.
In 1946, the family sold Colehill House. Katharine moved to a second pottery in a malthouse attached to a 17th century manor house at Kilmington, Wiltshire where she worked until her death in 1985 and where she used an oil-fired kiln then an electric one.
Katharines' pots are functional and have a style similar to bronze age pottery. She used vegetable and wood ash glazes for her stoneware pottery.
In a letter written in 1930 to Bernard Leach she said
"I want my pots to make people think not of the Chinese, but of things like pebbles and shells and birds' eggs and the stones over which moss grows. Flowers stand out of them more pleasantly so it seems to me. And that seems to matter most."
Katharine kept meticulous notes – from notes on lectures given at Leach Pottery in the late 1920s by Matsu & others, to her own experiments with clay recipes and – significantly – her extensive glaze recipes, for which she is known, and for which Bernard Leach credits her 10 years plus of experiments in his chapter on Glazes in A Potter's Book (1940).
"Miss Katharine Pleydell-Bouverie, who during the last 10 years has been using various sorts of wood-ashes in her stoneware glazes at Colehill, divides them into five groups according to colour and quality."
Norah Braden was also an apprentice of Bernard Leach, who joined after Katharine. When Katharine set up her pottery at Colehill, Norah joined her there and they worked together for eight years. Correspondence in her biography Katharine Pleydell-Bouverie: A Potter's Life 1895-1985 mentions Norah fondly (referring to her as Lise) and recently discovered correspondence by a PhD researcher, suggests even more strongly that Katharine and Norah were indeed a couple and shared a life together, working side by side at the Mill, on the Coleshill estate.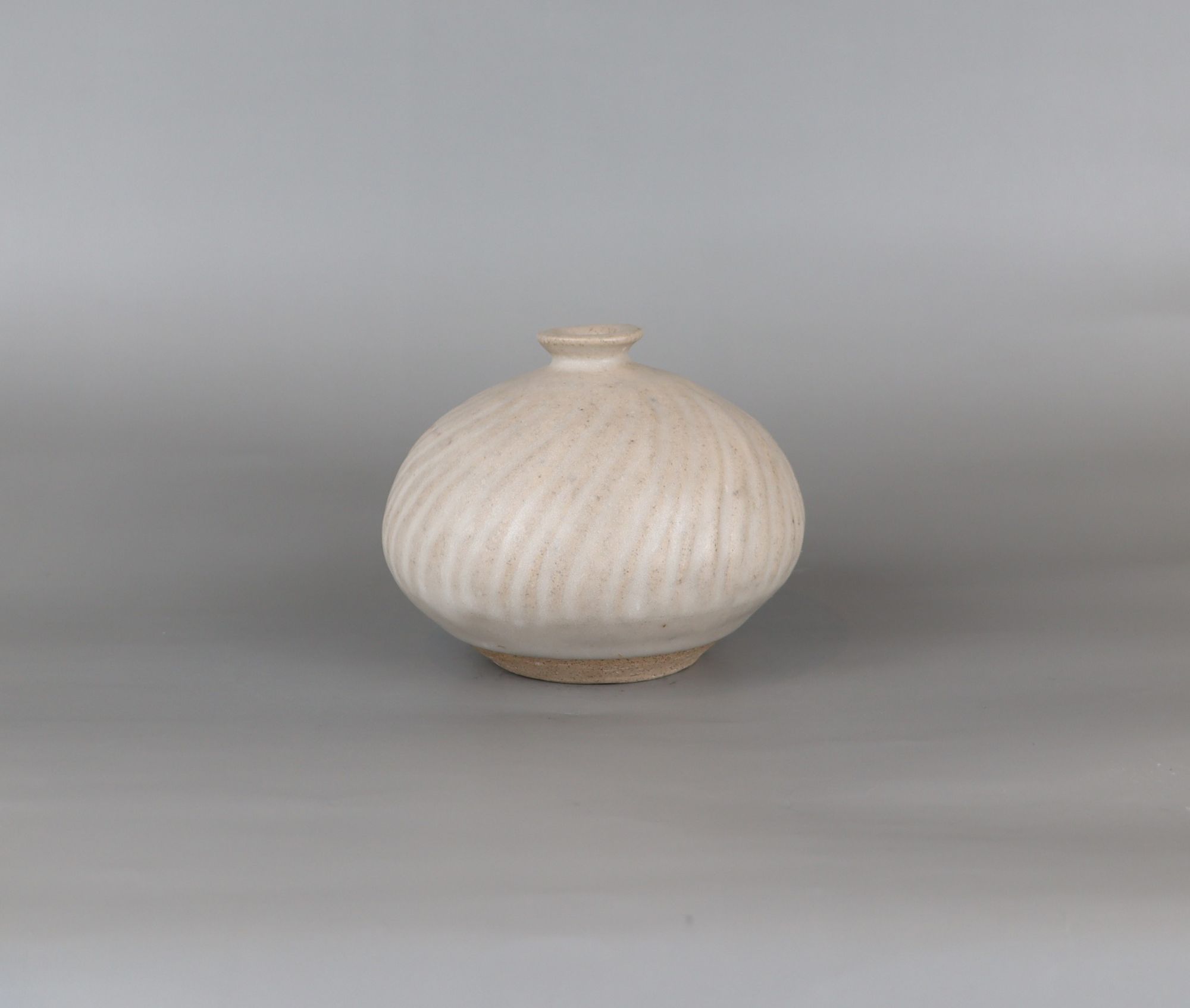 The collection of Katharine Pleydell-Bouverie pots in the HCT collections at Chilcomb and the Allen Gallery showcase this significant and trailblazing female studio potter, and her extensive research into wood ash glazes. She is a key player in the history of studio pottery in the 20th century. Her creative partnership with Norah Braden whom she met as fellow apprentices at the Leach Pottery, points to an underrepresented or hidden history of LGBT artists and potters. As the second apprentice of Bernard Leach (after Michael Cardew), Katharine was less influenced by Chinese and Japanese pottery and philosophy as Leach and Cardew were but strived to create simple organic forms.
Researched by Abbe Fletcher, Ceramic Research Volunteer
---