This Halloween half term, Milestones Museum and Basing House Team Member, Alex Moore discusses the 2004 excavations at Basing House and the story of two spooky items discovered there.
---
Here at Basing House, there are endless opportunities for discovery. From the museum, ruins and Great Barn to historic gardens and trails. One of the most surprising and spooky stories we know, concerns graves found 300m from the site at 7 Manor Lane in the centre of Old Basing.
During an excavation in 2004, students and professors from the University of Southampton, discovered three bodies, presumed to be victims of the English Civil War (1642 - 1651) and the battles fought at Basing House whilst under one of three sieges (1643, 1644 and 1645). Particularly interesting were two femurs, one severely deformed by a large wound and the other fragmented, presumably having occurred post- mortem.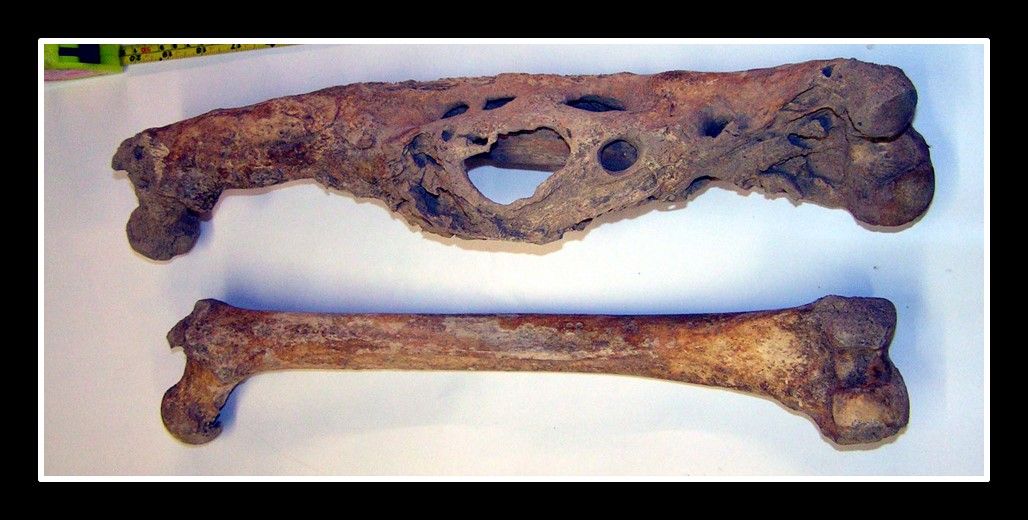 To find out more, they CT scanned and carbon dated them. Findings from the right thigh bone showed the subject was 24 - 25 years old at time of death. The wound that caused the strange regrowth of bone had been infected, after severe trauma, and still contained fragments of metal. It would have been full of pus and have considerably shortened his leg, leaving the soldier with open wounds and bone growing around blood vessels. The trauma left a large L shaped mark, with the original bone in the centre.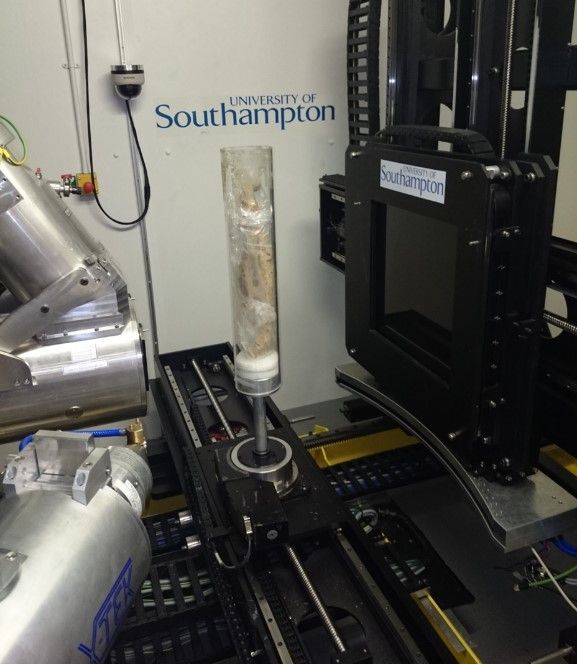 However, when the results came back they were shocking. Carbon dating confirmed the man was alive during the period 980 - 1089, much earlier than first thought! This late Anglo- Saxon period, means the victim lived during a time just after the formation of England as one country under King Edred, and before the invasion of William I (that staple of history, 1066!). It also means the area was inhabited much earlier than first thought and St Mary's Churchyard in Old Basing extended further than originally believed. Two other Saxon bodies were found in close proximity, and the bones pre- dated wooden structures found in the churchyard (1089). It was previously believed migration from the Iron Age settlement at Cowdreys Down led to settlers at Old Basing, but this new evidence challenges that theory.
The bone was 3D printed for use as a teaching tool for schools and visitors to Basing House, and is a frequent favourite for both! Due to the size of the printer, it is 95% scale, allowing you to see with gruesome detail, the agonising injuries this victim suffered. All this information was extrapolated from one find - what a bone to pick!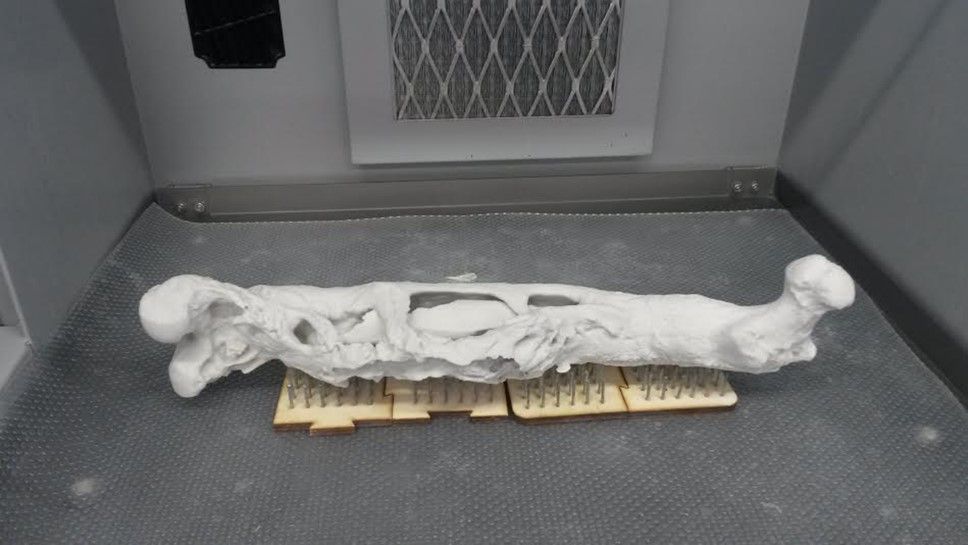 ---
If you have enjoyed Culture on Call and you are able to make a donation, any support you can give will help us keep people connected.