We spoke to some of the winning artists from this year's Winchester Art Club exhibition to find out a little more about their work.
In this post, we meet the winner of the club's acrylic painting category – Bob Harman.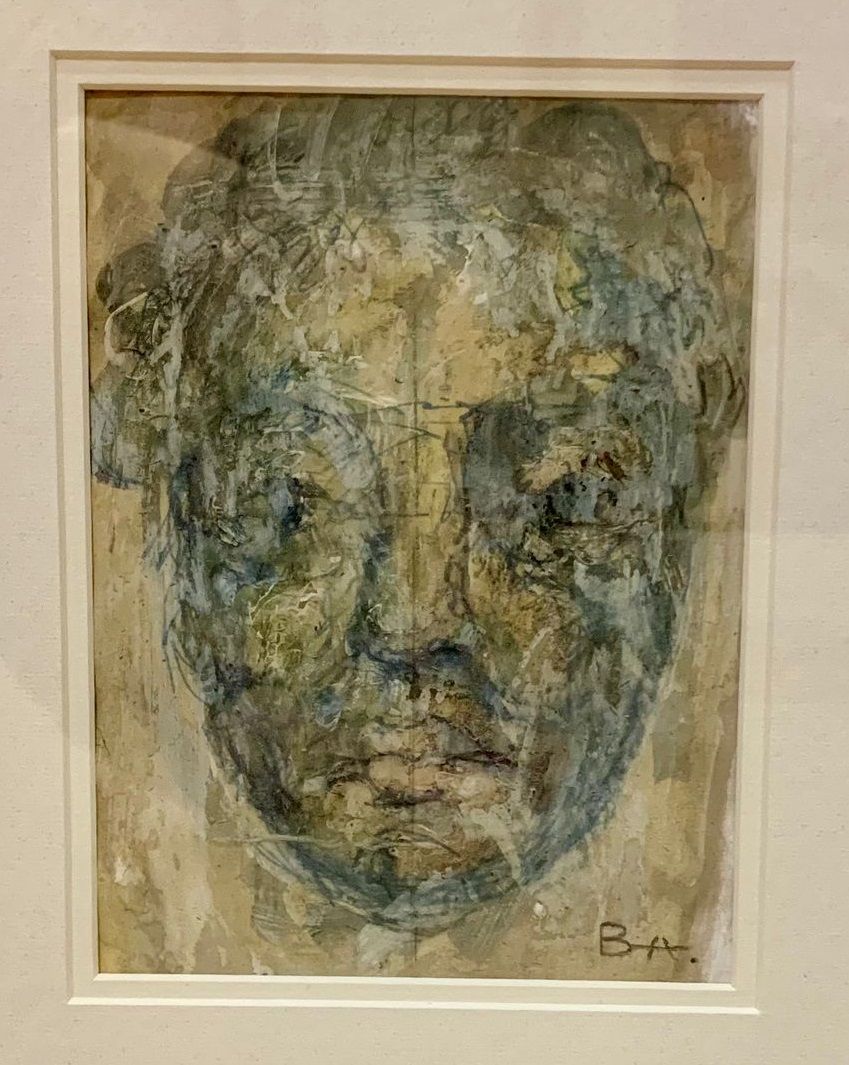 Best in category winner – acrylic
Bob, well done and congratulations on winning Best in Category for your acrylic painting Grounded in Time 2. We wanted to get to know you a bit more, particularly about your beginnings in the arts. When did you first start painting and what kind of training have you had?
Bob Harman (BH): I started painting, and especially drawing, from about the age of 7, copying pictures of Mickey Mouse (my mother still has one of my drawings), drawing always remaining a large part of my practice. Formerly as a designer in production engineering, until economic changes came about making me and production engineering practically redundant. It was then in 1992, that I returned to higher education at the Solent University Art College to study Art, obtaining a BA (Hons,) and MA degrees in Fine Art. Later a PGCE at the University of Southampton.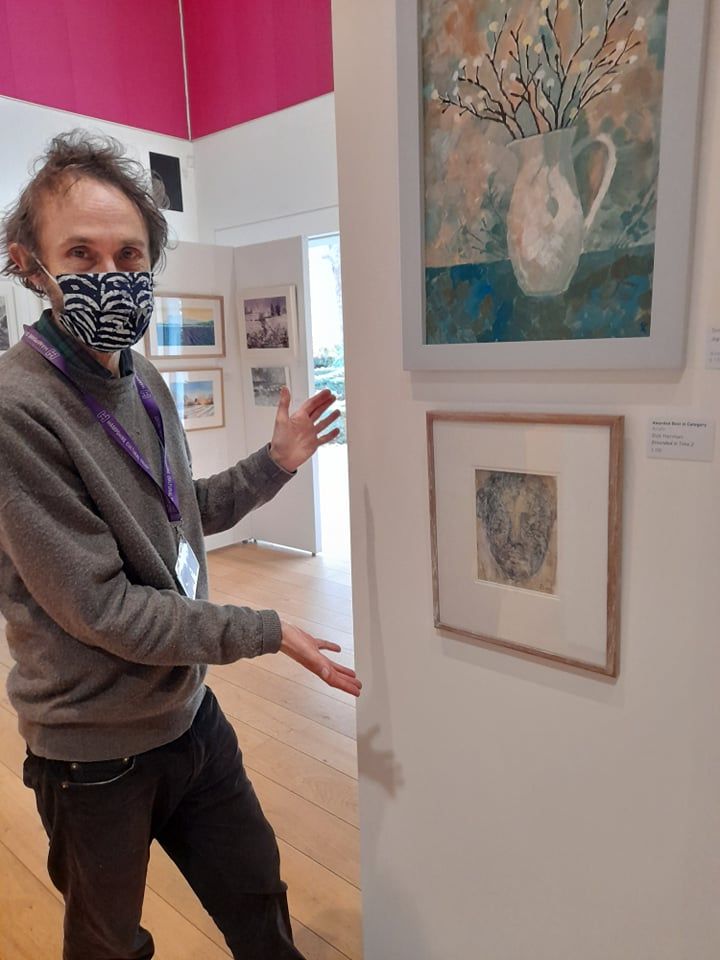 When and what made you interested in becoming a member of the Winchester Art Club?
BH: I joined the Winchester Art Club prior to my full time studies, whilst attending part time art courses run by the late Peter Folkes, then President. He suggested I join the club which exhibits yearly.
Grounded in Time is both a very complex, almost mathematical approach to portraiture, but at the same time a profound analysis of the how much emotions can be frozen through capturing the eyes and demeanor of faces. Could you tell us a bit more about what lies behind the series of paintings?
BH: In 1995, I won The Moore and Blatch Prize with work titled In A Straight Line under the brief 'Time,' open to all students. Linearity being grounded in both linear and nonlinear Time, a debate centred around linear and nonlinear education, mathematics and time having similarities with straight line thinking processes, unconscious intuitive and insight being put under debate. My work now is centred on a title The Deformalisation of Academic Study, grounding upon a return to metaphysics and the philosopher Heidegger.
What would you recommend to people interested in pursuing portrait painting?
BH: Portrait painting is a specialist skill and needs practice and I would suggest life classes as an interim method.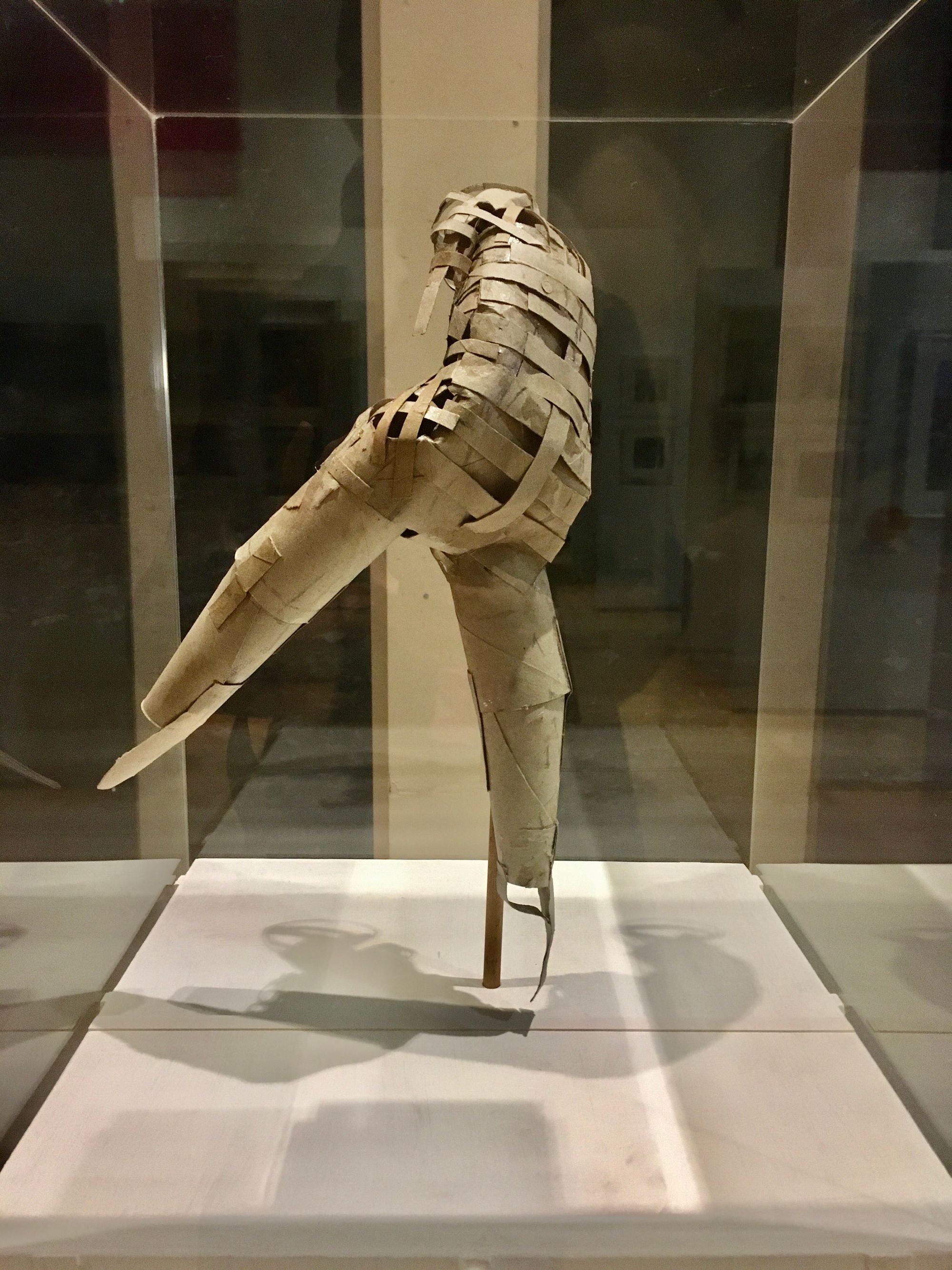 What interested you in experimenting with cardboard as a material for sculpture making?
BH: I experiment with cardboard, as a non-formal material as a flexible reference to 'Deformalisation', mentioned above.
Indelible Future had a futurist feel to it, like Giacomo Balla's exploration of movement, but like Grounded in time, they have a quality of almost trying to grasp or comprehend human condition and its relationship to understanding time through history, rather than something felt through human relationships. Could you tell us a bit more about this very dynamic sculpture?
BH: Indelible Future refers to the philosopher Francois Laruelle and his 'Block' Past Present and Future work, with special reference to non-philosophy movement and measurement, both in linear and non-linear forms based upon Laruelle's "Future" progression Into the Wind.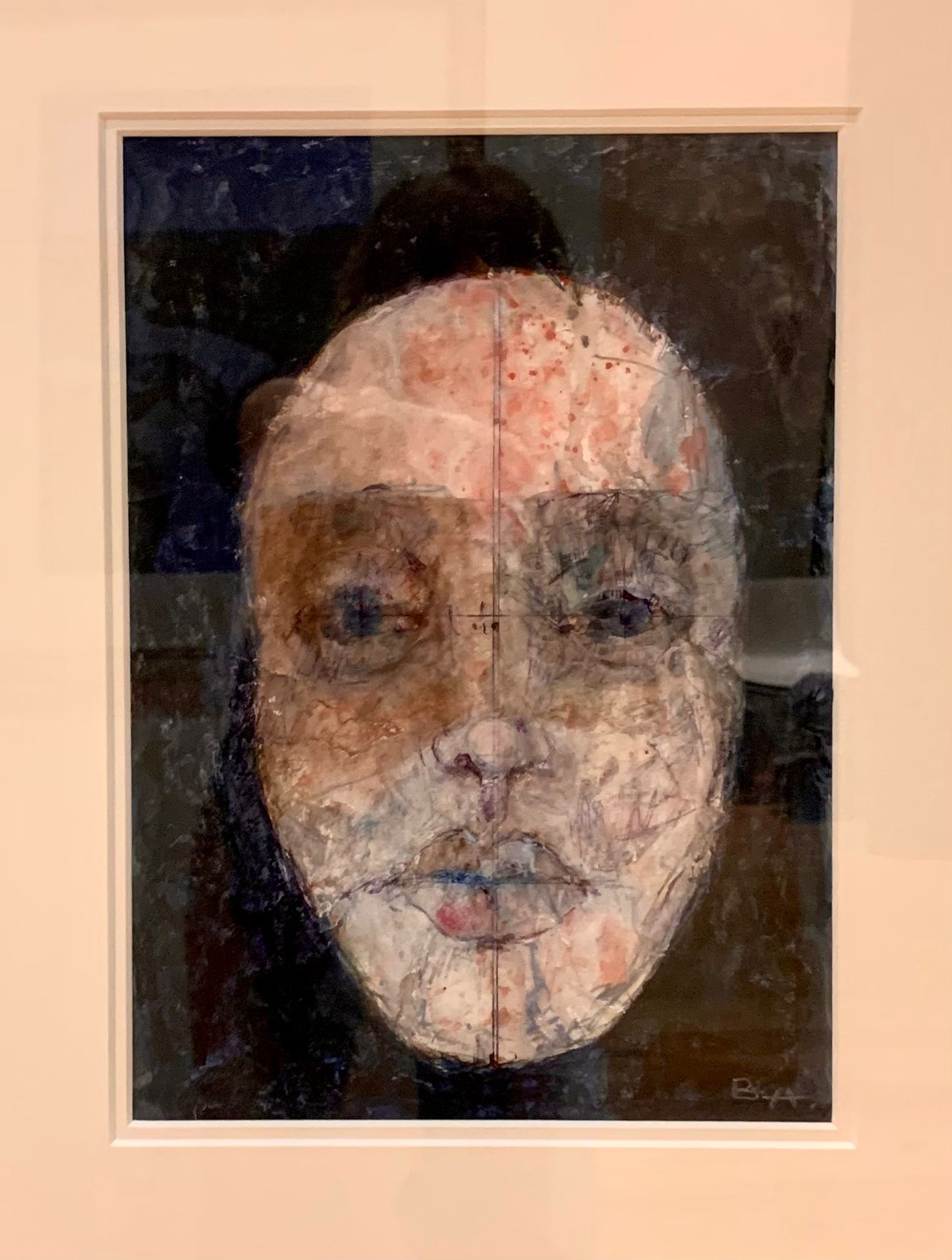 What attracts you to the themes of time, history and portraiture in the arts and how is this present in your work?
BH: Time concepts come about with the beginning of the philosophies of Martin Heidegger through to Laruelle; a kind of hybrid coexistence with art and philosophy, referencing education and learning within a new praxis of new learning. As with portraiture, my work originates with 'sous rature', things happening before and after (memory) and with Derrida's deconstruction as an experiment with time as a destructive element, and what is left behind under the riggers of 'Time'…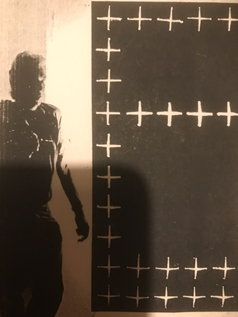 ---
The Winchester Art Club Annual Exhibition 2021 at City Space (temporarily located at the Performance Hall), Winchester Discovery Centre until 15 December 2021. Admission is free and there's no need to pre-book your visit.
Artwork made by Winchester Art Club members, including painting, printmaking, sculpture, woodcarving and textiles, is all on sale on at the venue and available for collection at Winchester City Museum after Friday 17 December 2021. The Performance Hall is accessible through the centre café.
To find out more on how to become a member of the Winchester Art Club, as well as the exciting programme of activities they conduct yearly, please visit their webpage: http://www.winart.org.uk/Membership.html
Follow City Space and The Gallery on Instagram.