1995 was an important year in the career of legendary Italian actress, Sophia Loren, as it signalled the latter stages of her impressive filmography, which consecrated her as a Classic Hollywood Actress. In the same year she was awarded the Golden Globe Cecil B. DeMille Award for outstanding contributions to the world of entertainment (in 2021, the award was given to Jane Fonda). That was the year that photographer Paul Joyce met Sophia.
Here, Paul shares with us more of his memorable encounter at Sophia's Geneva apartment for the impromptu photography.

Paul Joyce's company, Lucida Productions, began running and producing arts documentaries and films in the 1980s. Part of the trade behind documentary-making involved negotiation with departments within major Hollywood companies such as Warner Bros, Fox and MGM, and this led to Paul becoming a clever negotiator with department heads over ancillary rights of film clips. In 1995, Bartle Bogle Hegerty Media Company contacted Paul to be the mediator and negotiator, on behalf of a new client, Hyundai, for a clip of Sophia Loren in an upcoming TV ad. He quickly prepared to go to Geneva to meet with both Sophia and legendary Hollywood producer and Sophia's husband, Carlo Ponti.
"My fee was negotiated to fly to Geneva and back in a day. Soon after I found myself with a First Class return ticket to Geneva, and with a cashier's cheque in my pocket, along with the strict instructions that I shall only be able to make my way back into the UK by concealing myself on a cross-channel lorry if I fail to obtain both their signatures."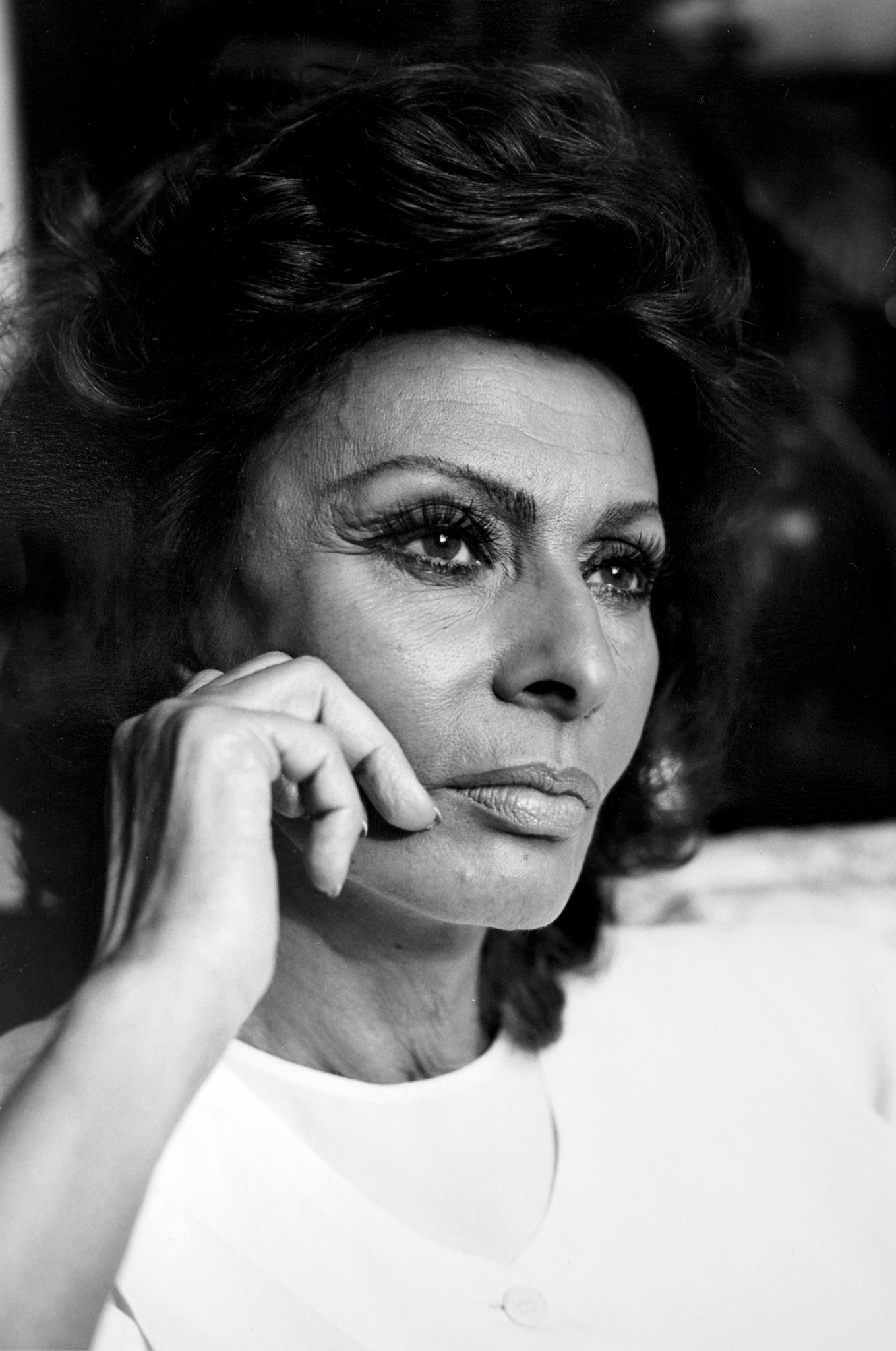 Upon arriving in Switzerland, Paul recalls the experience of first seeing this cinematic icon:
"We zipped by neat and clean suburbs, the flash of a lake, past designer shops and then into the sweeping courtyard of a large magnolia-marbled apartment block, discreetly positioned close to the centre of town. At the doorway, a stiffly aproned maid ushered me into a vast, and apparently largely empty reception room, then backed out, shutting the door behind her with the same precision as the closing of a bank vault at end of business. As I sat surveying the block's formal garden through the triple-glazing, I mused on Sophia's career and the films I had literally grown up alongside, together with the great directors she had collaborated with over the years: Vittorio De Sica; George Cukor; Anthony Mann; Charles Chaplin; Robert Altman and her luminous co-stars: Clark Gable, Cary Grant, Marlon Brando, Marcello Mastroianni…  Suddenly I became aware, from somewhere behind me, of a slight change in temperature and air movement in the room. I turn, and there she is, framed in the doorway, statuesque and gloriously aristocratic. A cinematic icon suddenly transmuted into flesh and blood. Sophia herself!"
After talking swiftly about the rights for the requested film clip, Paul asked Sophia if he could take some photographs:
""Madame Loren," I hear myself saying, "Mrs Ponti, might you grant me the privilege of taking your portrait while I am here with you?" Out of my small day bag I produce a top-end Canon SLR camera which she immediately clocked as strictly non-amateur kit. She smiles. "Of course, and please, do call me Sophia". I photographed her for an hour or so, until the sound of tyres on gravel outside brought me back to my senses."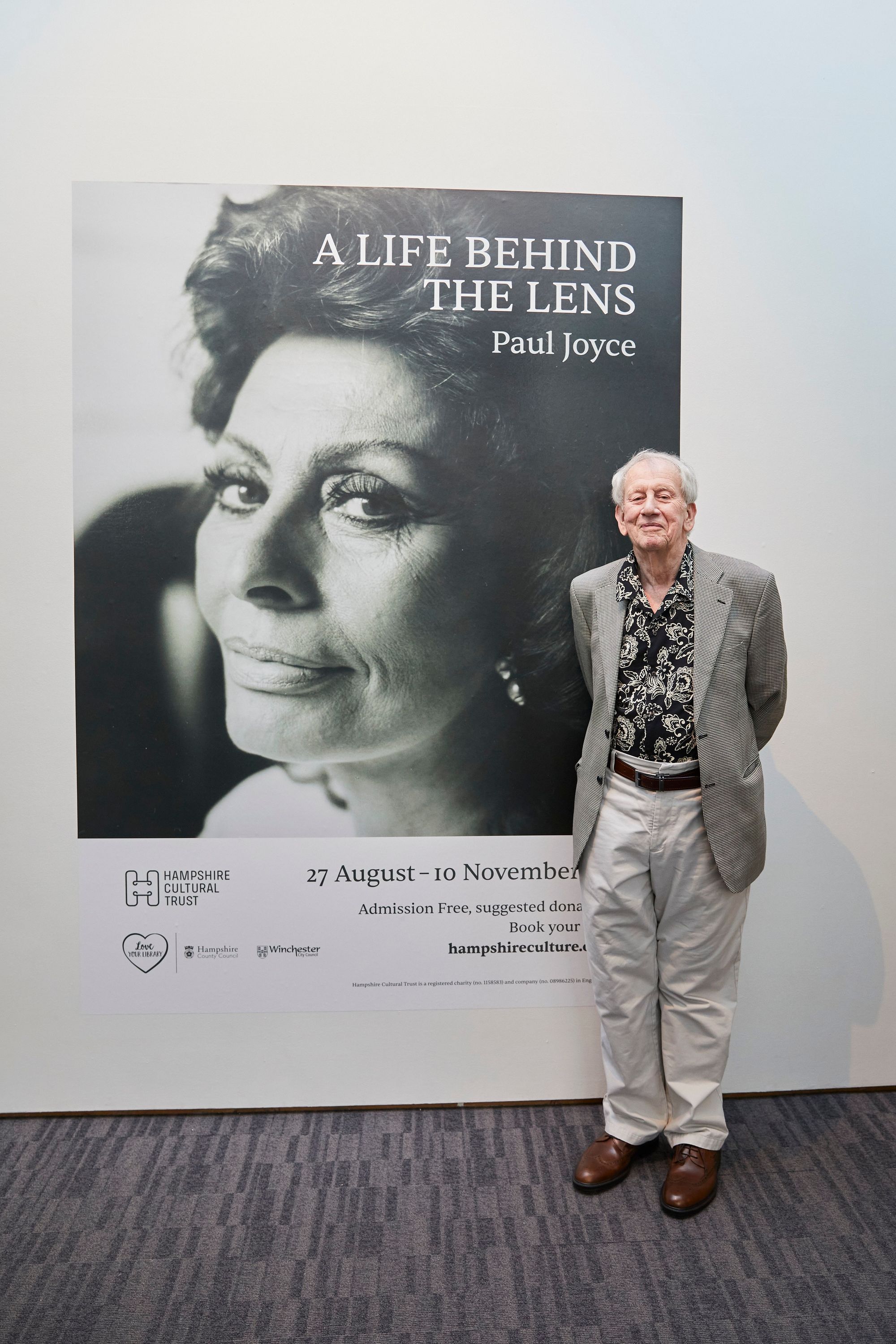 Paul recalls: "We conducted correspondence for a while afterwards. I gave her a copy of the landscape Christ without Arms (her favourite) and we were in very friendly contact. In a number of those portraits of her, you see her in a very reflective mode. I did not try to make her a star, thinking and contemplating aspects of her life, I thought this moment should remain private between me and the camera. Very often I keep a portrait for 10 or 20 years before I print them, and as time passes some become more interesting."
26 years on, and Hampshire Cultural Trust has the privileged opportunity to reproduce images from this incredible moment. Eight unseen portraits from the unpublished series have been printed into a beautiful limited edition postcard box set, titled PAUL MEETS SOPHIA.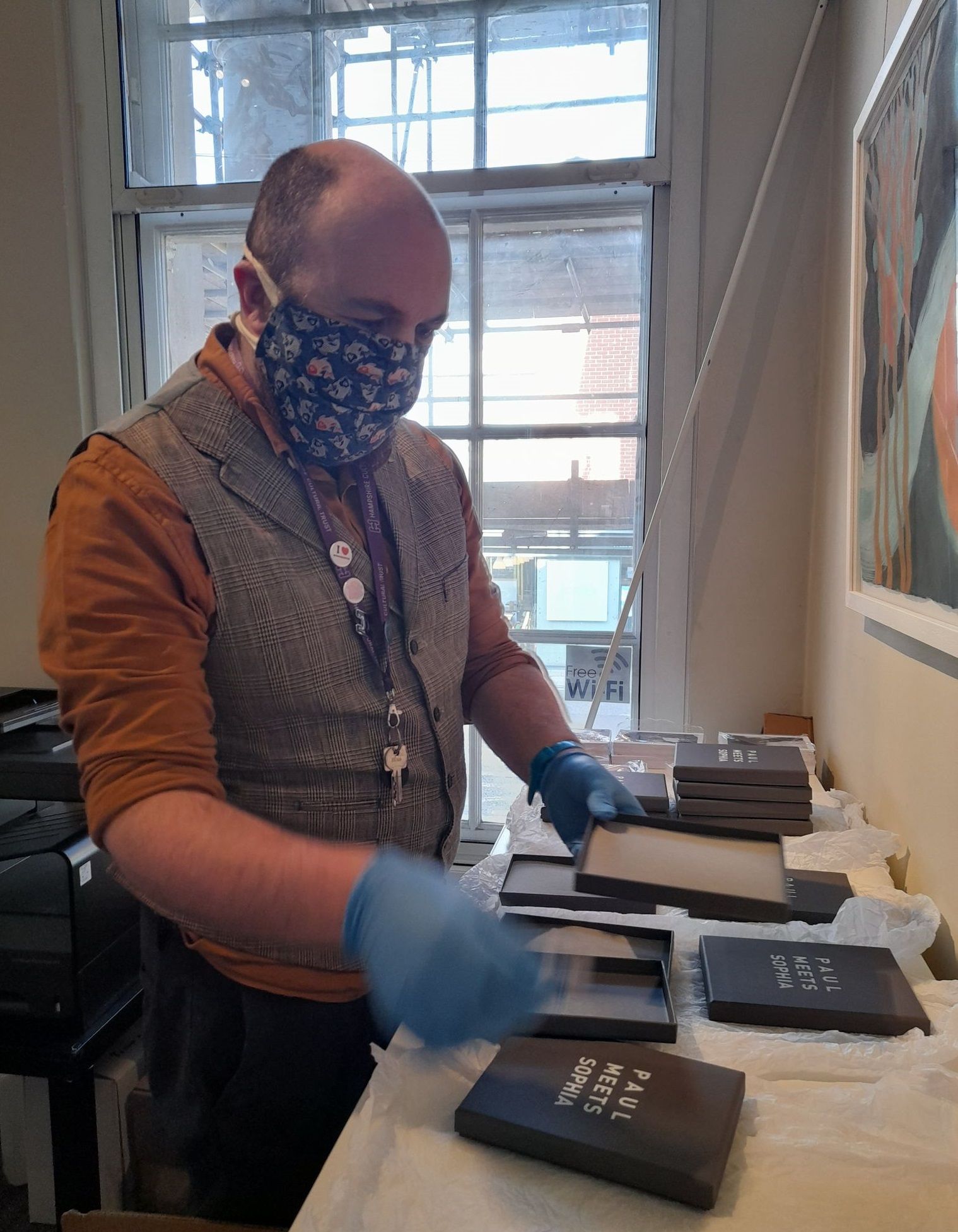 The limited edition Sophia Loren postcard box set, which includes eight A6 images plus a signed certificate from Paul Joyce, is available from City Space now and coming soon to our online shop.
---
Paul Joyce has forged an international reputation in the fields of film-making and photography. As a photographer he has shown widely in Europe and America, with work in many of the major institutions, collections and museums in the UK, France, Italy, Germany and the US. Paul's photographic work is held by different public collections, including The National Portrait Gallery London, The Tate Gallery and The National Museum Wales.
A Life Behind the Lens runs until 10 November 2021 at The Gallery, Winchester Discovery Centre.
Follow City Space and The Gallery on Instagram.