As we spend more time at home, it's important to take care of our well-being and stay active. We caught up with Julie Hand, Gentle and Chair Based Yoga tutor at Forest Arts Centre, who has shared some helpful tips to keep us healthy and in high spirits...
---
Practise gentle yoga at home...
Set aside 20 minutes to stretch out and release any daily stress.
Relax and meditate…
Take some time out to re-focus the mind and connect with your surroundings.
Enjoy a well-being walk...
If you are able to get out and are close to the coast like Forest Arts Centre, make the most of your one form of exercise a day and go on a well-being walk.
Forest Arts Well-being Walks were funded by Tesco Bags of Help to provide walks for people with Parkinson's.
Why not also check out Hampshire County Council's Five ways to Wellbeing: Connect, Be Active, Keep Learning, Give and Be Mindful.
About Julie Hand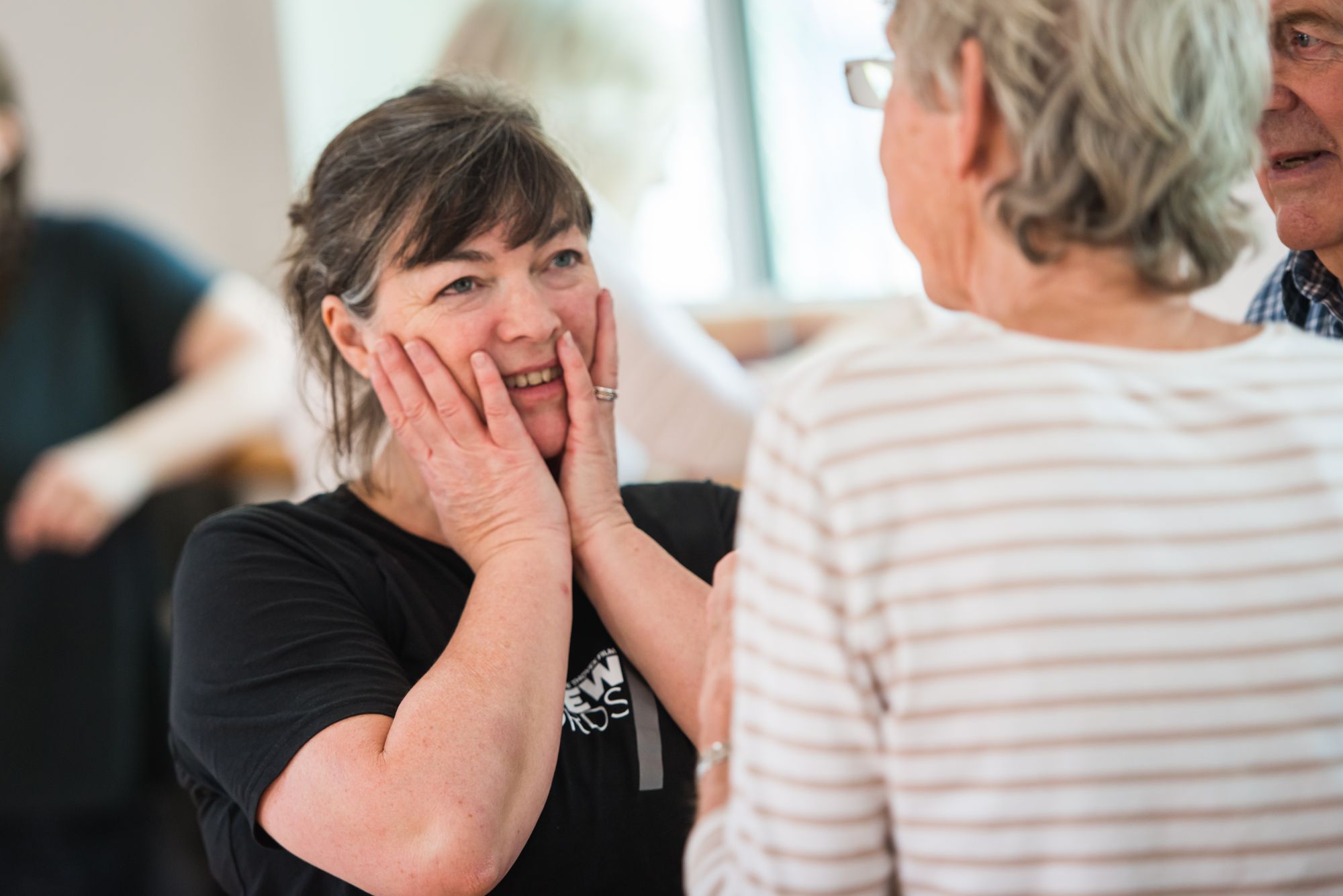 With a background in fitness and dance and a Reiki II practitioner, Julie's focus is on the therapeutic aspects of conscious movement and breath to promote health, well-being and peace of mind.
Qualified with the British Wheel of Yoga and teaching since 2003, she has since spent time studying the principles of Tibetan Yoga and works to incorporate the philosophy of Kum Nye Tibetan Healing Movement into the practice. Julie has focussed her yoga sharing on breath awareness and using it as a tool for improved well-being, relaxation and calming of the nervous system – often working on a one-to-one basis with people suffering with stress and its associated symptoms.
Julie's teaching style is breath-led, incorporating flow and rhythm, to impart a sense of 'Being' in one's body. Finding her way to the Parkinson's Dance Science Model in 2016 was a complete joy.
At Forest Arts Centre we are passionate about health and well-being, so stay safe, stay active and look after yourself.
If you have enjoyed Culture on Call and are able to make a donation, any support you can give will help us keep people connected.
---
Gentle Yoga: Health and Safety disclaimer
Please take care when moving, make sure you are not on your own, be aware of any hazards such as ornaments that could be knocked over or trip hazards. Please stop moving if you feel pain or discomfort. All movement can be done seated. Please wear comfortable footwear and do not wear socks on slippery surfaces such as laminate flooring. Wear comfortable, non-restrictive clothing which is easy to move around in. Follow the teacher's directions as per the video. We cannot accept responsibility for any injuries, loss or damage that maybe caused when following the movement. It is the viewer's responsibility to look after their own safety and be sensible when moving and the viewer shall take part at his/hers own risk.