Welcome to day three of the Twelve Days of Collections! Throughout the season we're delving into the collections Hampshire Cultural Trust cares for, inspired by the renowned festive song The Twelve Days of Christmas. Day three brings 'three French hens', and while the hens in this post are more of an English variety, we think they're definitely worthy of mention!
Below are three studies of chickens drawn by W.H. Allen, an English artists whose career spanned from the 1880s to the 1940s. William Herbert Allen was director of the Farnham School of Art and created many watercolours, chalk and pencil sketches inspired by the landscapes and people of West Surrey and North-East Hampshire.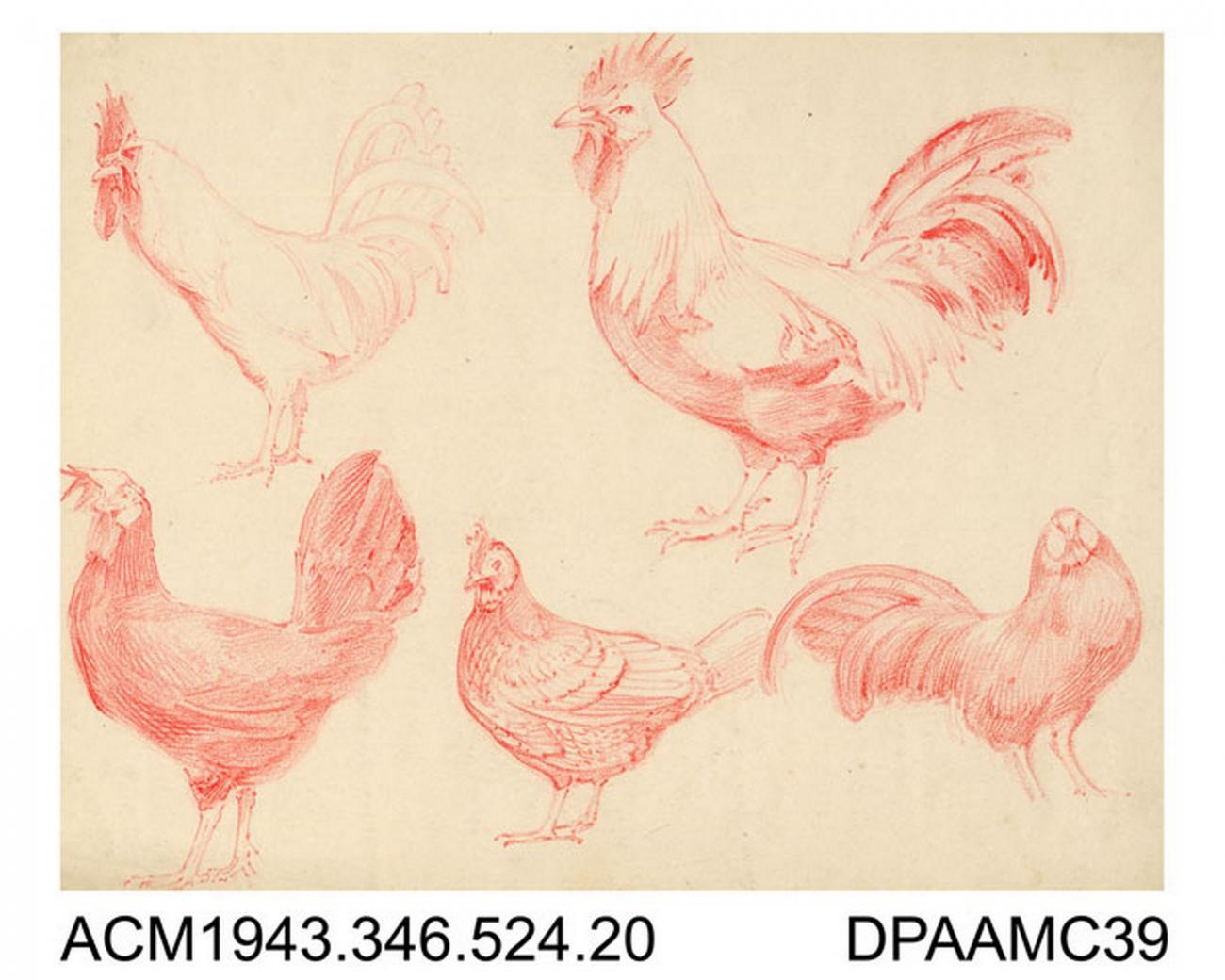 Allen's parents were from Alton in Hampshire. The Allen Gallery in the town is named in his honour and contains several of his watercolours.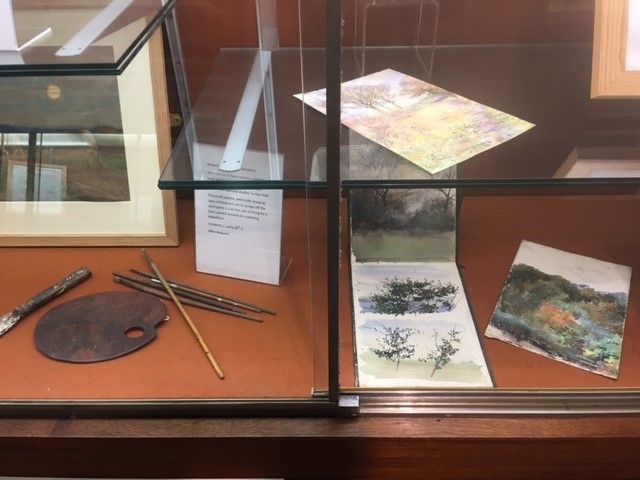 Artists often work on studies of subjects in preparation of a finished piece, or to use as visual notes. They can be used to understand the obstacles involved in rendering a subject and used as reference for elements of an artwork such as light, colour, form, perspective and composition.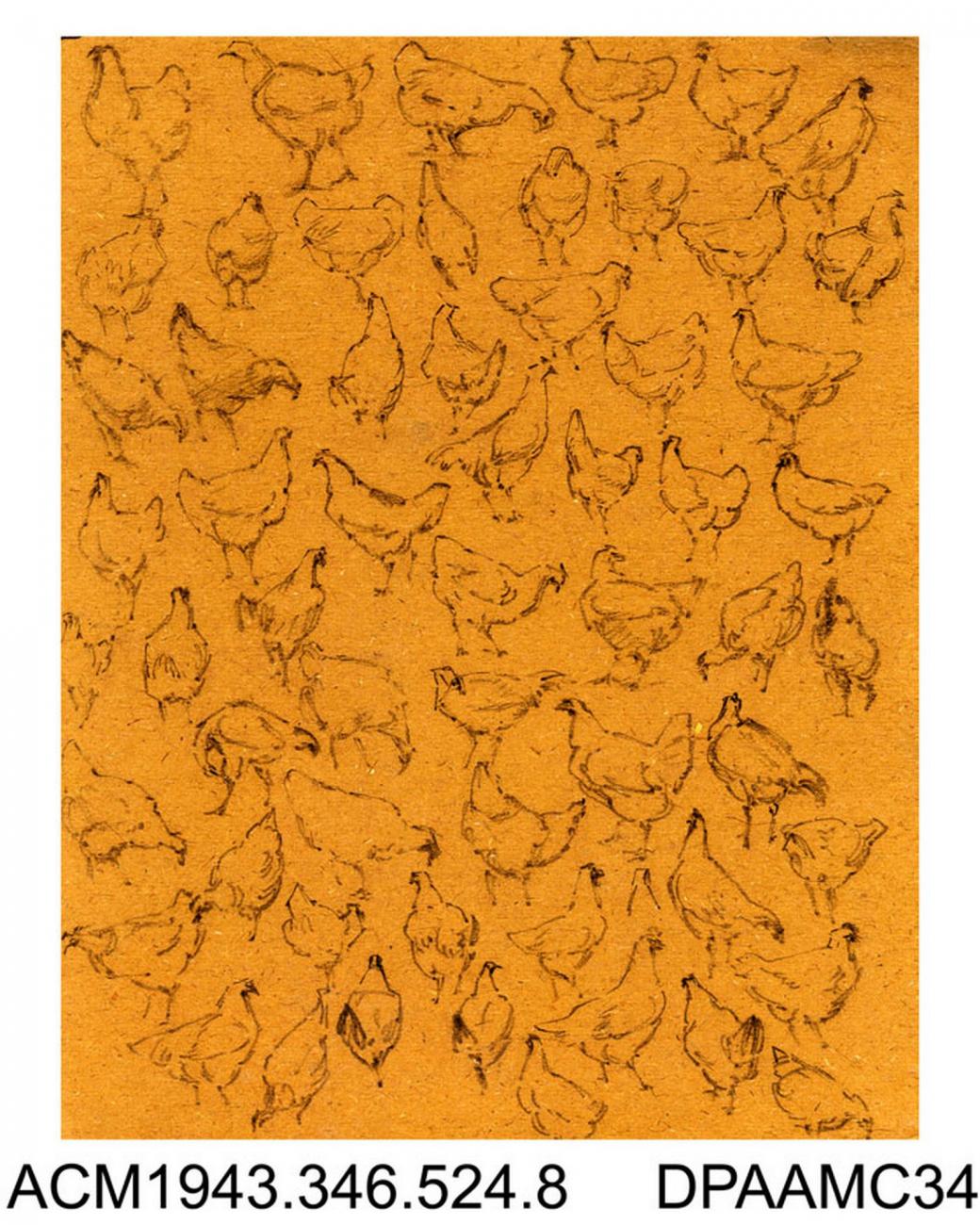 Allen painted many scenes of the countryside around him, and as such the collections we care for contain several studies of ducks, geese and indeed, hens! As living (and moving) subjects, Allen would have wanted to capture the different aspects of the fowl.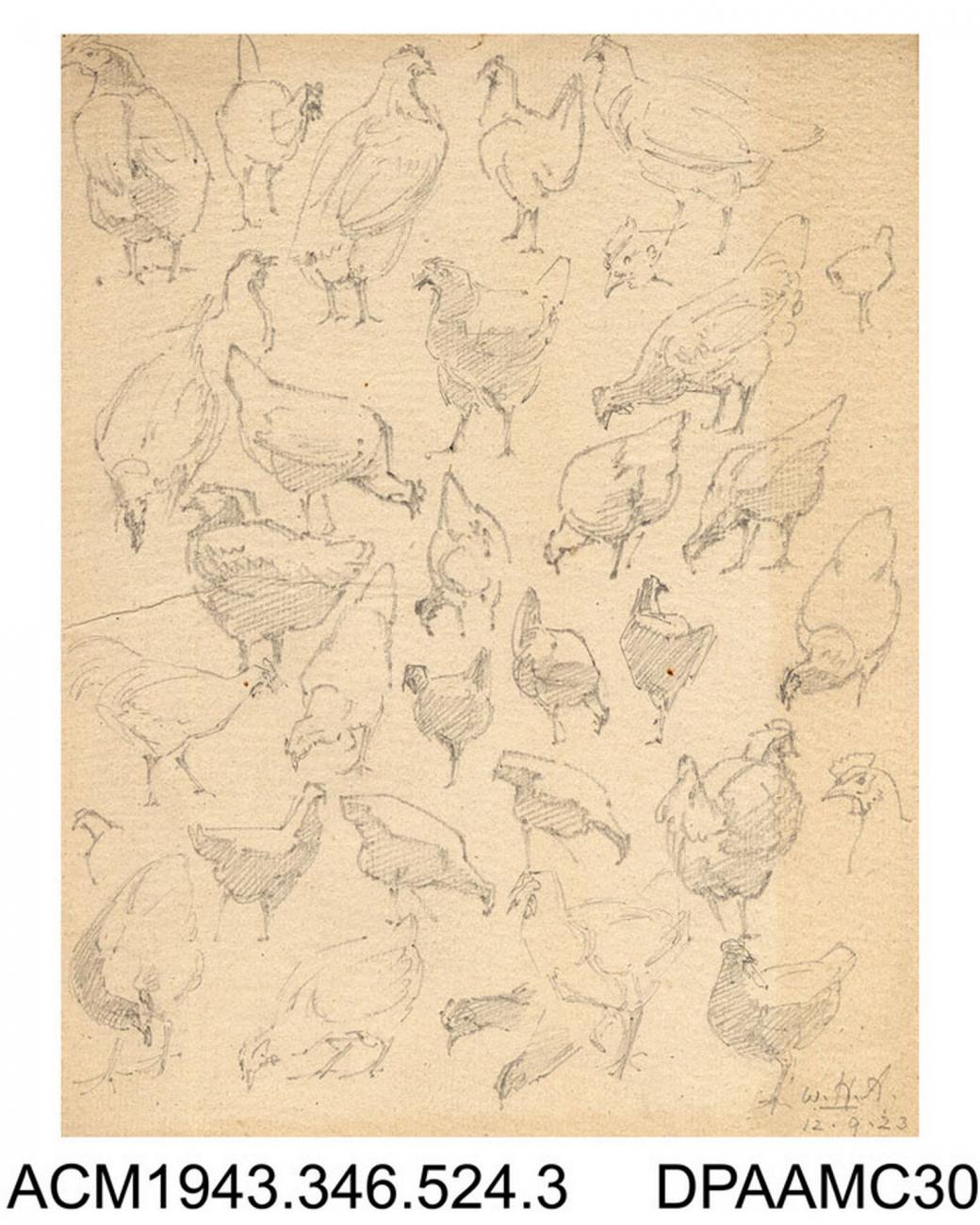 Join us tomorrow for day four and catch up with day one and day two!
---
If you have enjoyed Culture on Call and you are able to make a donation, please click the link below. Any support you can give will help us keep communities connected to culture in these difficult times.