Welcome to day two of The Twelve Days of Collections!
In The Twelve Days of Christmas, the second day brings two Turtle Doves. And while we do indeed care for a Turtle Dove in our collections (2.5 million objects!) we decided to take a slightly different route. Turtle Doves have long been considered symbols of love, so we delved into the collections to find two very different sets of objects showing how people showed affection in the past.
The first object is this post-medieval posy ring, dating from the 16th or 17thcentury and found by a metal detector at Bishops Waltham. The inside of the ring reads 'MY HART IS YOURS'. Posy rings were popular in this era and used to communicate secret messages of love between the giver and recipient.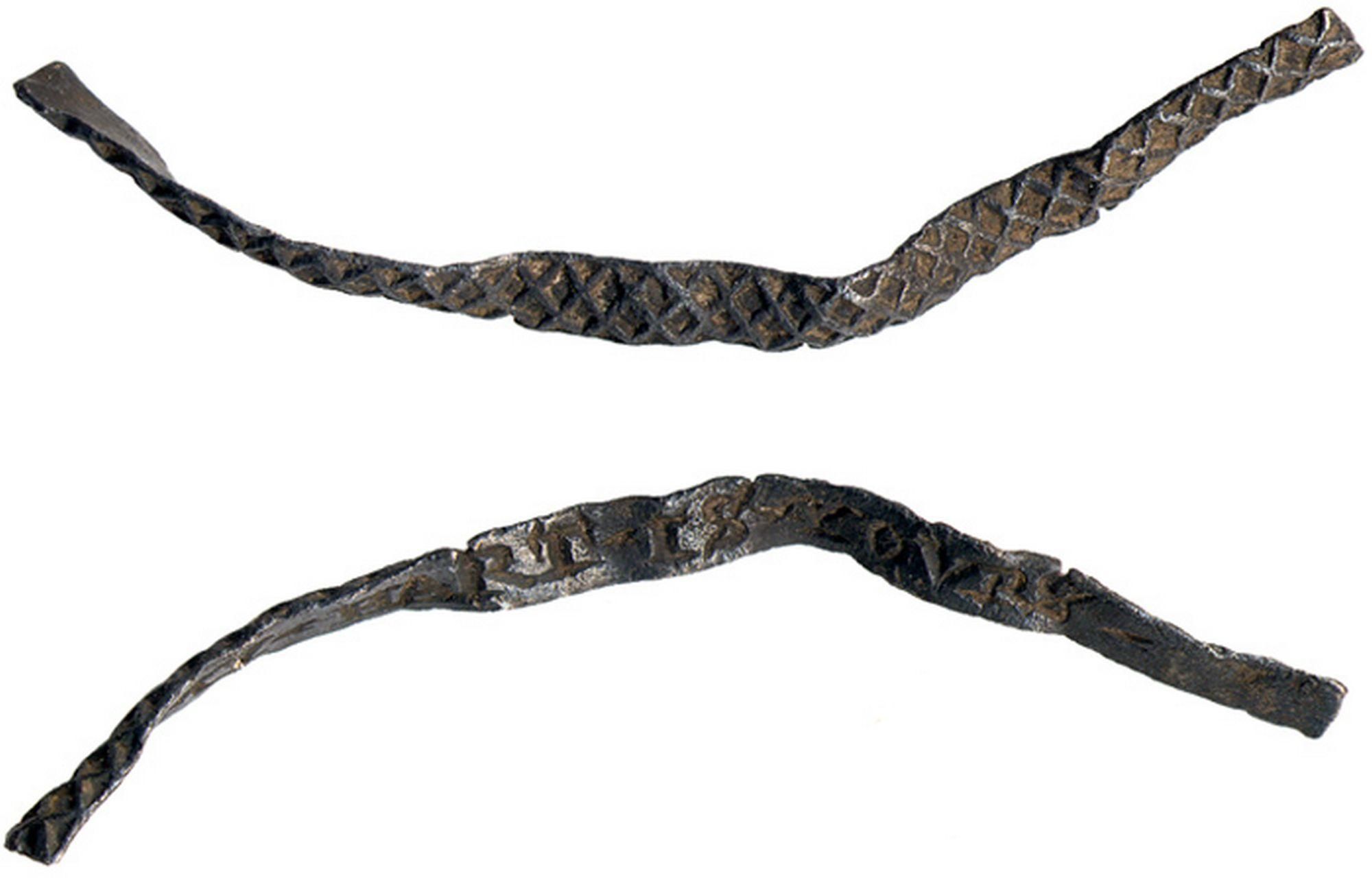 Skipping forward a few centuries brings us to a more seasonal show of love – Christmas cards!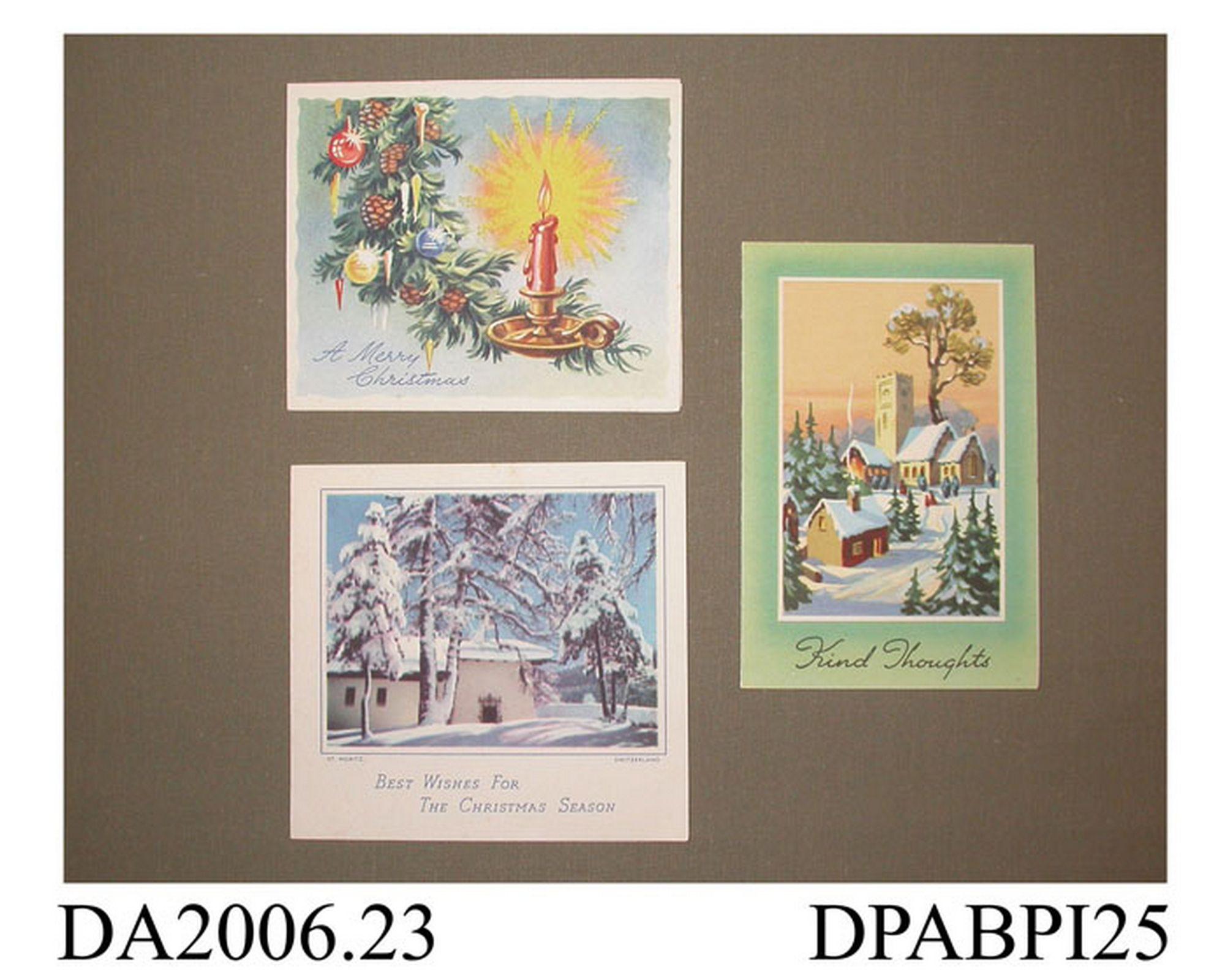 The first Christmas card was created in 1843 by John Callcott Horsley for Henry Cole, founding director of the Victoria and Albert Museum.
The card was published and first sold for a shilling a piece, but this was too expensive for many at the time and was considered a flop.
However the 1840s were a time of great change in Christmas traditions in England, thanks in no small part to Prince Albert, who introduced many German traditions, such as a decorated Chrismas tree, to the public. Christmas cards, many based on the already popular Valentine's cards, became more popular (and more reasonably priced!) as the century went on, with sales boosted by the introduction of the Half Penny Post in 1894.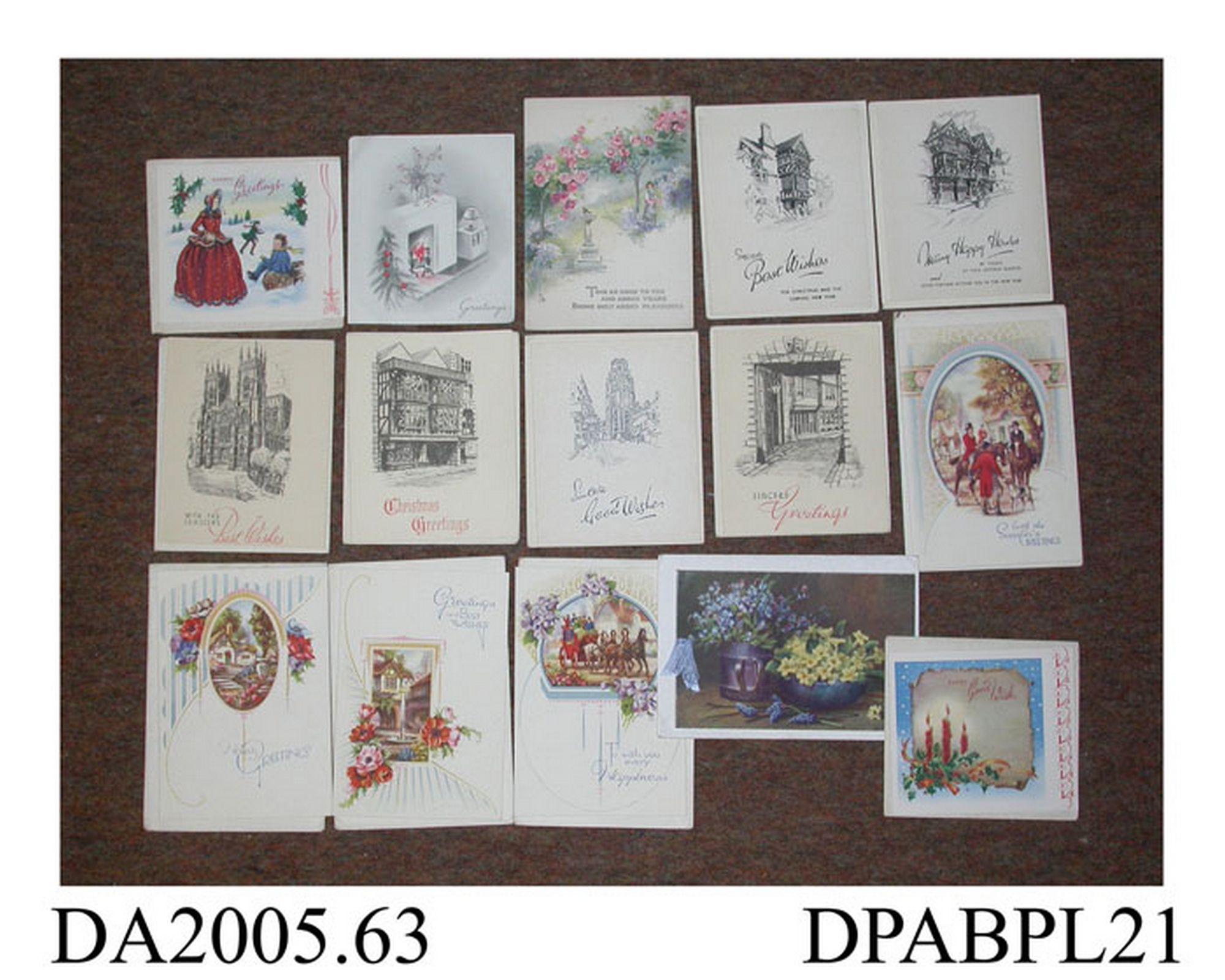 Ever since then Christmas cards have been a way of sending love and good wishes to those far away. The examples above from our collections range from the 1930s – 1950s and feature familiar Christmas imagery, including snow, candles and seasonal greenery.
Join us tomorrow for day three and catch up with day one here!
---
If you have enjoyed Culture on Call and you are able to make a donation, please click the link below. Any support you can give will help us keep communities connected to culture in these difficult times.