For the very first time, Hampshire Cultural Trust is delighted to bring the Trinity Buoy Wharf Drawing Prize shortlist and winners to the Willis Museum and Sainsbury Gallery, Basingstoke until 22 January 2023.
The renowned Trinity Buoy Wharf Drawing Prize is known as the UK's most prestigious annual open exhibition for drawing, with the aim of celebrating contemporary practice. This incredible scope of artwork showcases the excellence and originality of the medium today by artists from all around the world, at all stages of their careers.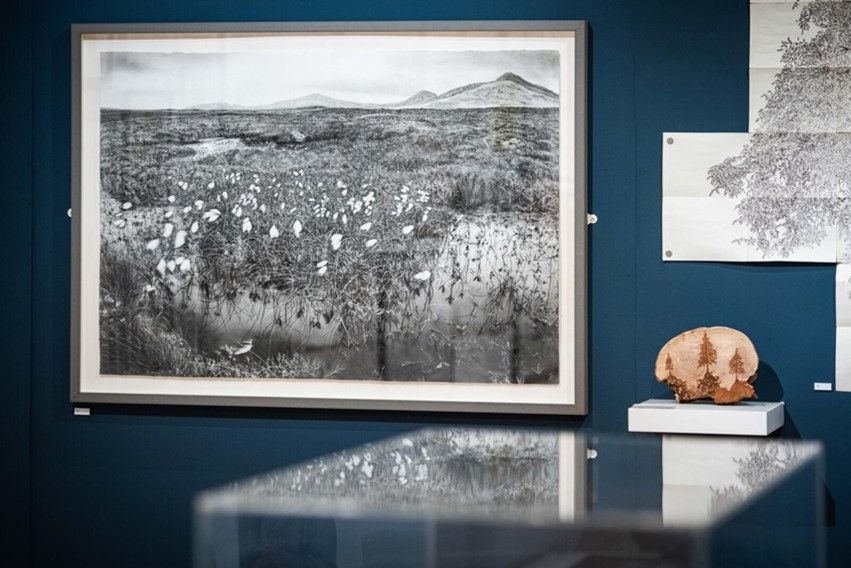 Out of over 3,200 submissions from 1,600 candidates, 113 drawings by 94 artists have been shortlisted by a panel of leading figures from the art world, as well as 21 drawings by 19 practitioners shortlisted for the Working Drawing Award.
The Trinity Buoy Wharf Drawing Prize was founded in 1994 by artist and Professor, Anita Taylor, Dean of Duncan of Jordanstone College of Art & Design and has been supported for five years by the Trinity Buoy Wharf Trust.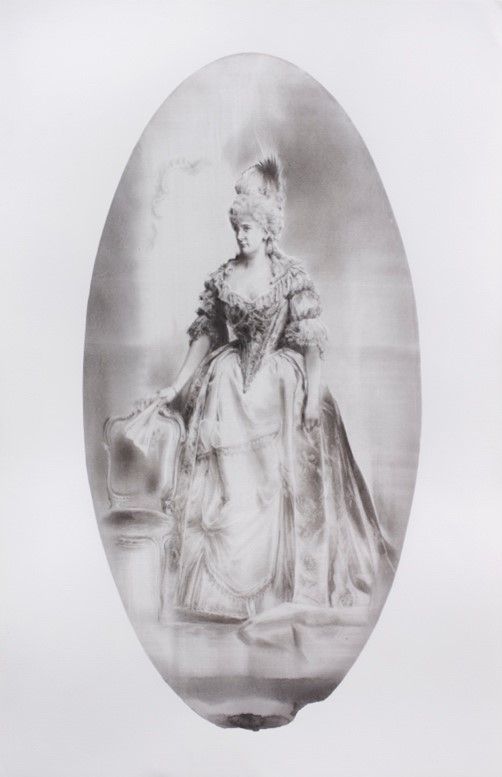 "The works entered by artists for this year's Trinity Buoy Wharf Drawing Prize made for exhilarating viewing. The range of drawings exploring both familiar and innovative approaches to image-making presented a welcome challenge in the process of judging. It is abundantly evident that drawing continues to be an exciting and vital medium in contemporary artistic practice." – Danie Mellor, artist.
Salon-Style Hang
As this exhibition was so large in scale, it provided an opportunity to display some of the artworks in a 'Salon-Style Hang'.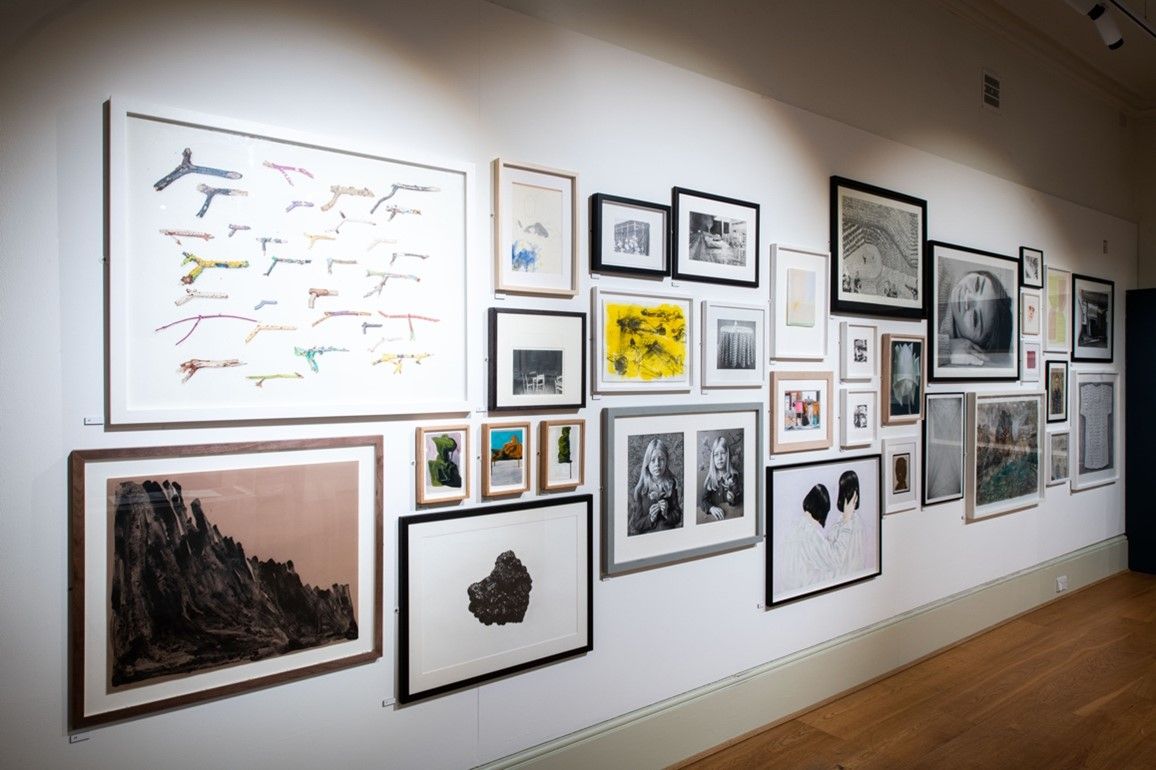 A 'salon wall' is an array of artworks, grouped closely together, both complimenting and juxtaposing, an explosion of colour, medium and sizes; inspiring new ways of seeing, as visitors' eyes pour over the rich quantity of art.
This style of hang dates back hundreds of years, arising from the French salons during the late seventeenth century, with the first opening 1670, they paved the way to an enlightened way of thinking, breaking from the strict elites in French court culture.
In 1670 at the Académie Royale de Peinture et de Sculpture in Paris, the first salon was opened as a semi-public exhibition, recent art graduates displayed their works to aristocrats. Rebelling against tradition the walls were packed full of work, and viewers were left dazzled by the profound immensity of art.
Salons grew in popularity, cropping up all over France, as throughout the classes people were becoming more eager for inspired hubs for radical thought.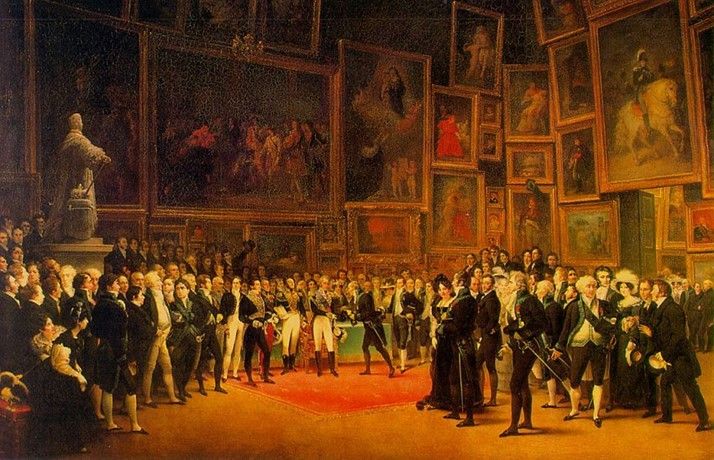 By the 1700s, salons spread outside of France, and in 1768, The Royal Academy of Art in London kicked off its first 'Summer Exhibition', filling the walls with artworks representative of the time, in a traditional Salon style. This exhibition and style of hang still continues to this day.
Trinity Buoy Wharf Drawing Prize Winners:
First prize, £8,000: Elisa Alaluusua, Unconceivable Line, single-channel video drawing, 2022.
Second prize, £5,000: Aleksandra Czuja, Of The Series "Le Temps", diptych, fineliner on paper, 2022.
Student prize, £2,000: Kasia Depta-Garapich, Family Album, paint markers on giclée prints, 2021.
Working Drawing Award, £2,000: Gemma Thompson, Untitled (Graphic Score for Quartet), graphite on paper, 2022
---
Visit the Willis Museum and Sainsbury Gallery, Basingstoke to see the Trinity Buoy Wharf Drawing Prize shortlist and winners.
26 October 2022 - 22 January 2023. Entry free, donations welcome.