Hampshire Cultural Trust's Visual Arts Exhibition Manager, Tara McKinney Marius reflects on a personal selection of the works displayed in this year's Sunday Times Watercolour Competition Exhibition, previously at the Willis Museum and Sainsbury Gallery and available to view online.
---
"The prestigious Sunday Times Watercolour Competition is now in its 33rd year. Being on the judging panel last year was a personal highlight, in the most turbulent of times we all endured, and I wanted to share a personal selection to show the breadth of skill and artistry in the exhibition.
Some questions I have been asking myself in recent weeks are; why does an artwork appeal to one and not another, and how can art make a difference? Big questions indeed and no simple answers! With the diversity in the exhibition, there has been something for everyone to enjoy, admire or ponder upon. In the times we find ourselves in, even with so much connectivity through technology, we can feel disconnected from the world around us and with each other.
This is where art can make a difference. It has the power to connect with all our senses – mind and body. It can make the world felt. When we look at a painting, we come with our own unique life experiences and own individual perspective. We find a memory is triggered, an emotion evoked, or simply a response that surprises us. One painting can elicit so many differing reactions, but it is that felt feeling that can spur thinking, engagement and even action within us.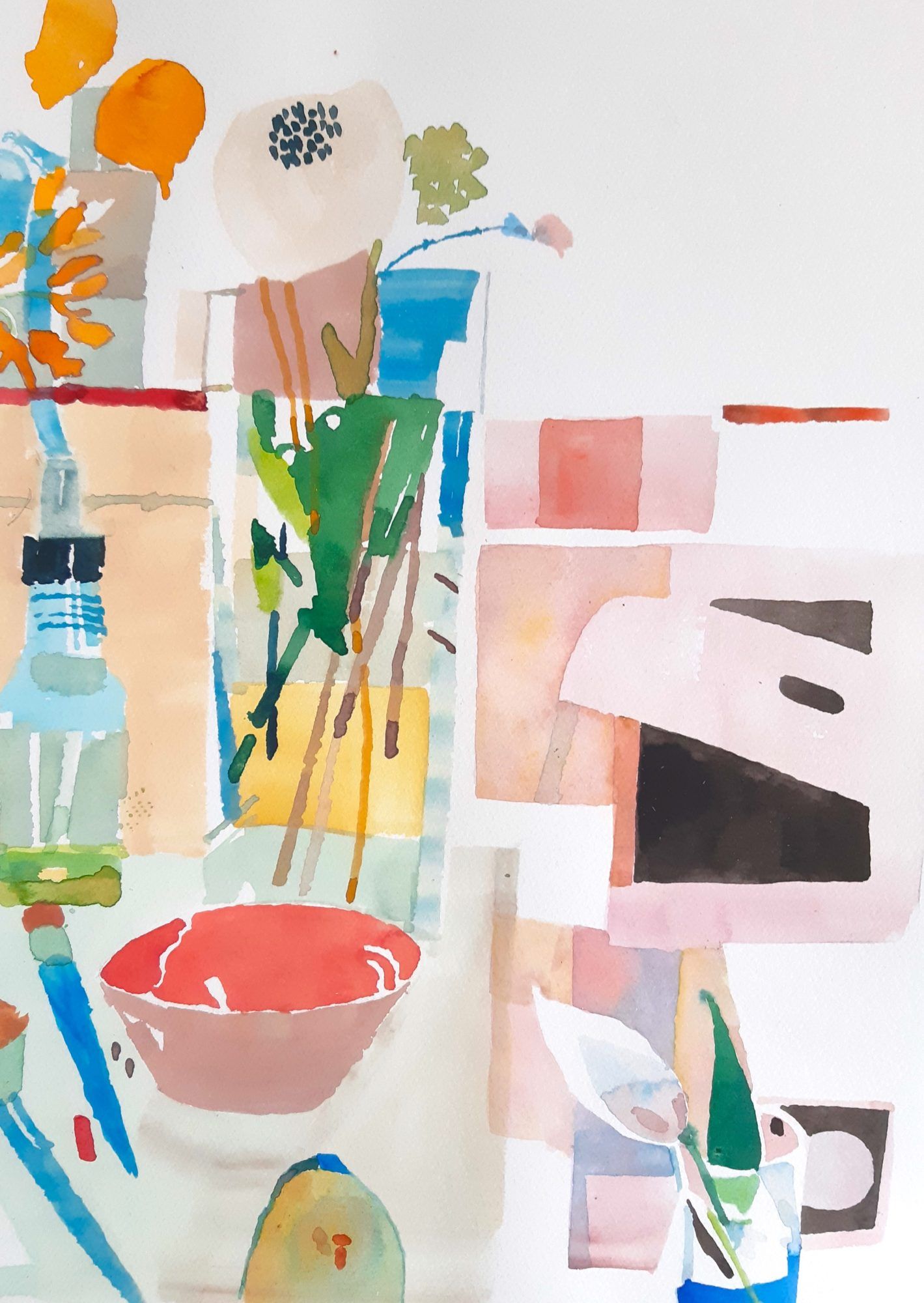 Sophie's Studio by Nicola Gregory was selected by Hampshire Cultural Trust to be the lead image to promote the exhibition, with good reason. Finding joy and beauty in the simple things around us is something we have all had to do in the last year and this work is so refreshingly light and full of hope. The effortlessness of line, form and colour is deceptive, for the task of rendering a watercolour composition of such simplicity is no easy feat.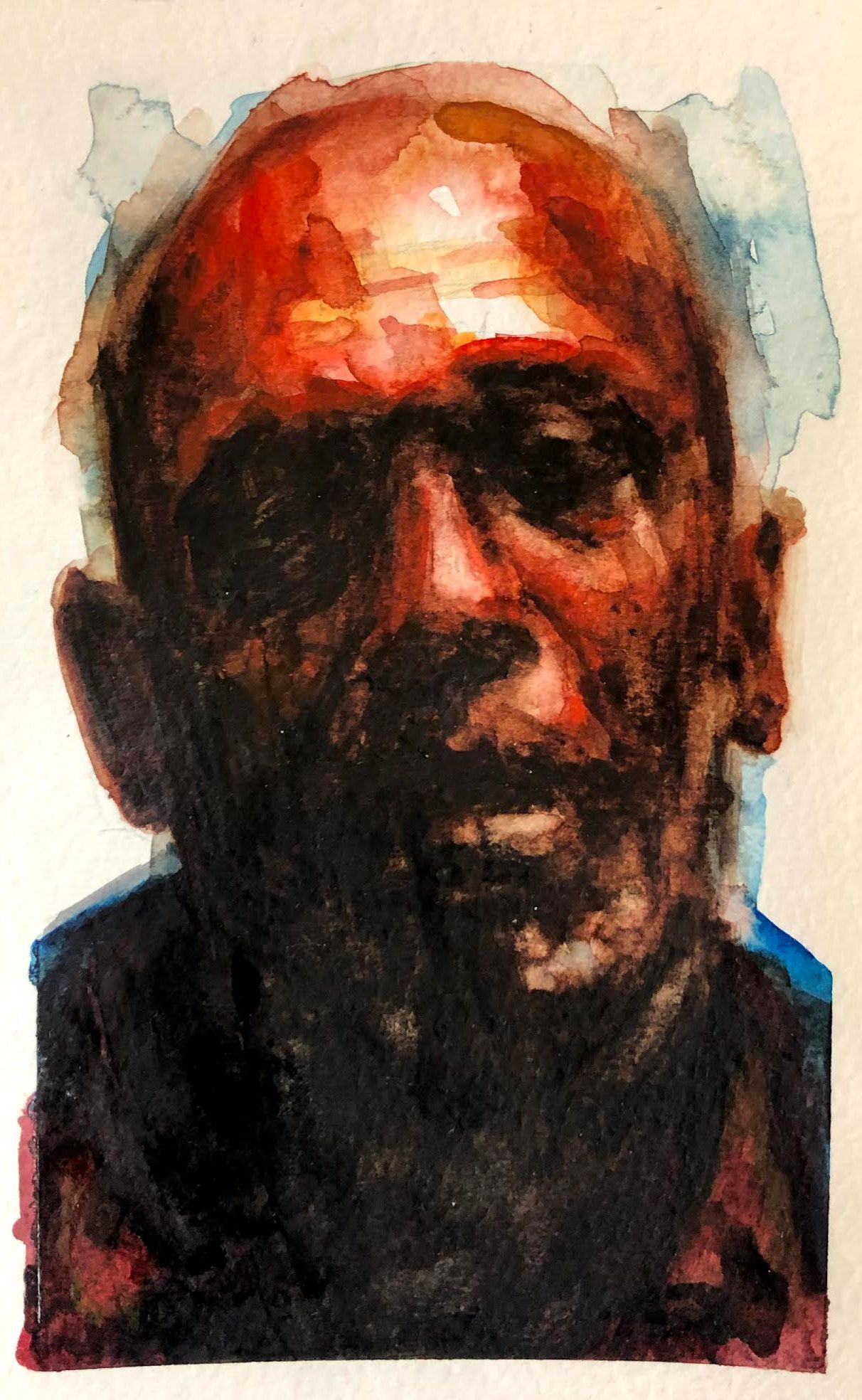 I'd like to meet Richard, by Robert O'Brien, for he undoubtedly has an interesting story to tell. O'Brien, primarily a portrait artist, has produced one of the smallest works in the exhibition, yet this painting has a quietly commanding presence in the gallery. Full of pathos and with sensitive brushwork, this piece left me wanting to know more.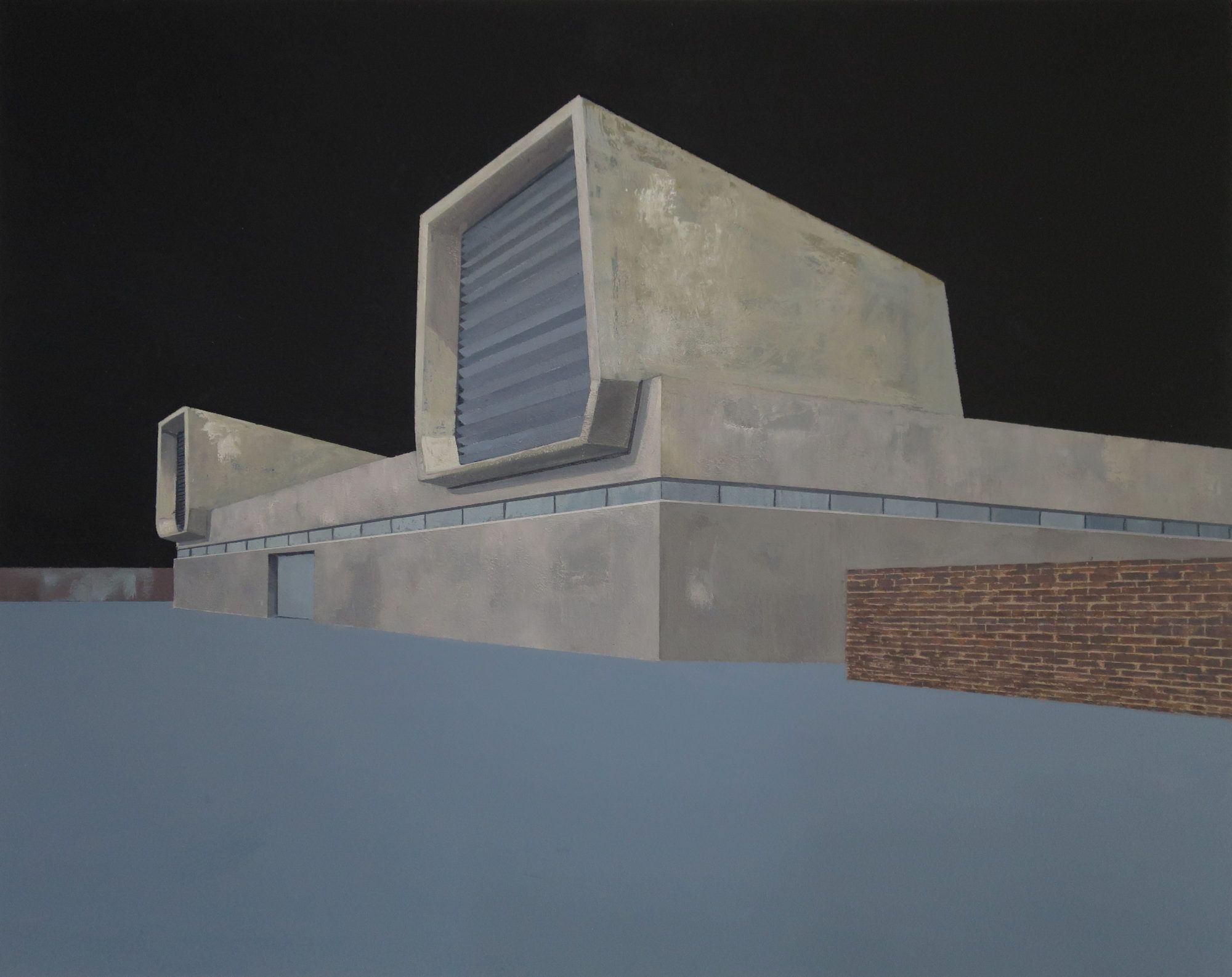 When I first saw Jack Candy-Kemp's work, If Walls told Stories, I was struck by the powerful brutalist architecture. Strong and foreboding, it whispers like a post-apocalyptic world, empty of human life with its black, star-less sky. The flat, matte paint is perfectly applied with astonishing precision. It's one I'd have on my wall and would offer hours of imagined storytelling.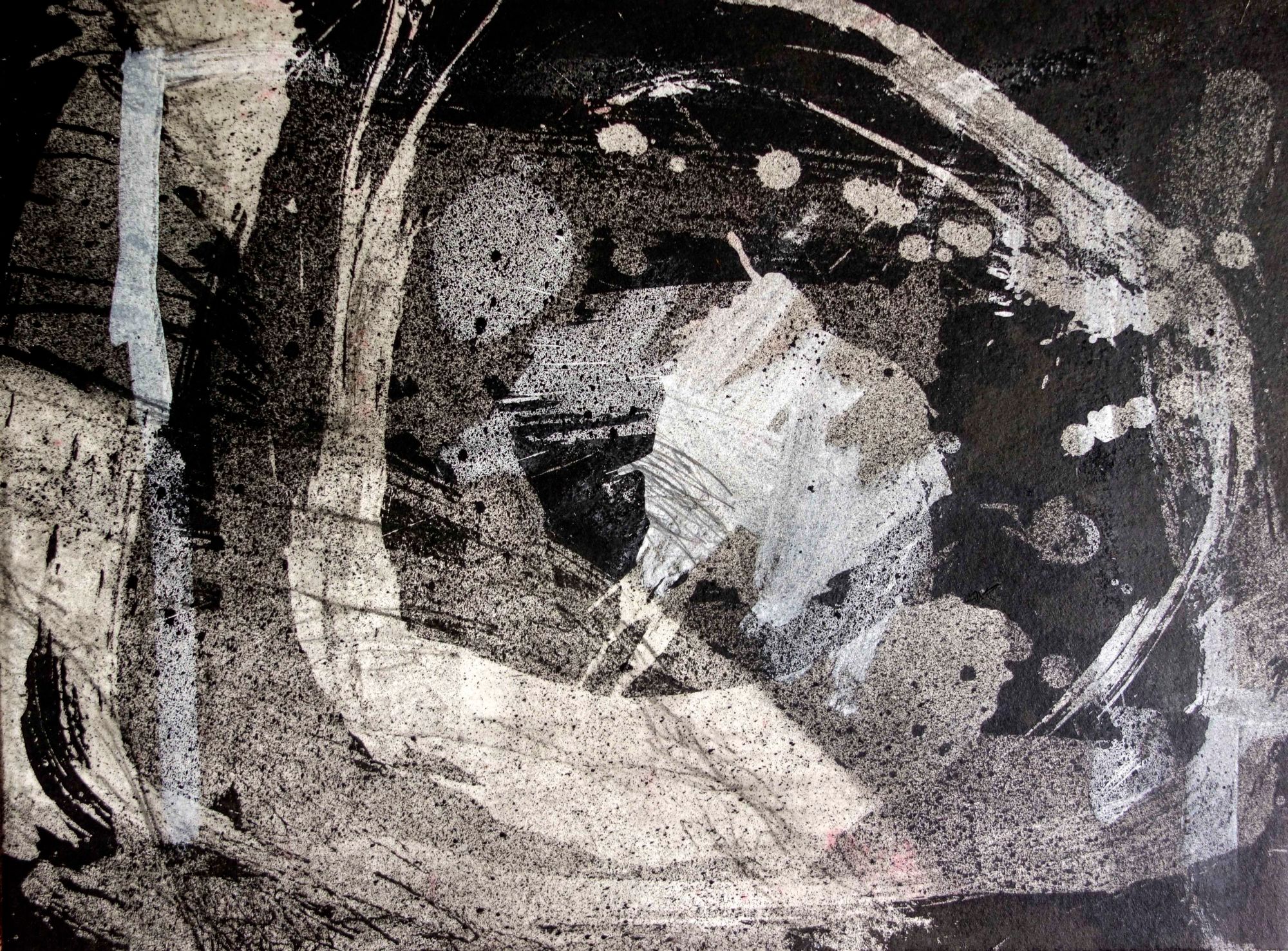 Anne Fox's work reflects, celebrates and raises awareness of the unique and vulnerable nature of our environment. Frozen Pond 2 perfectly captures the fragility of crisp, icy waters, with hidden depths lurking below. There is an expressive gestural movement within the work and the use of ink and wax creates an organic fluid texture, which I find compelling.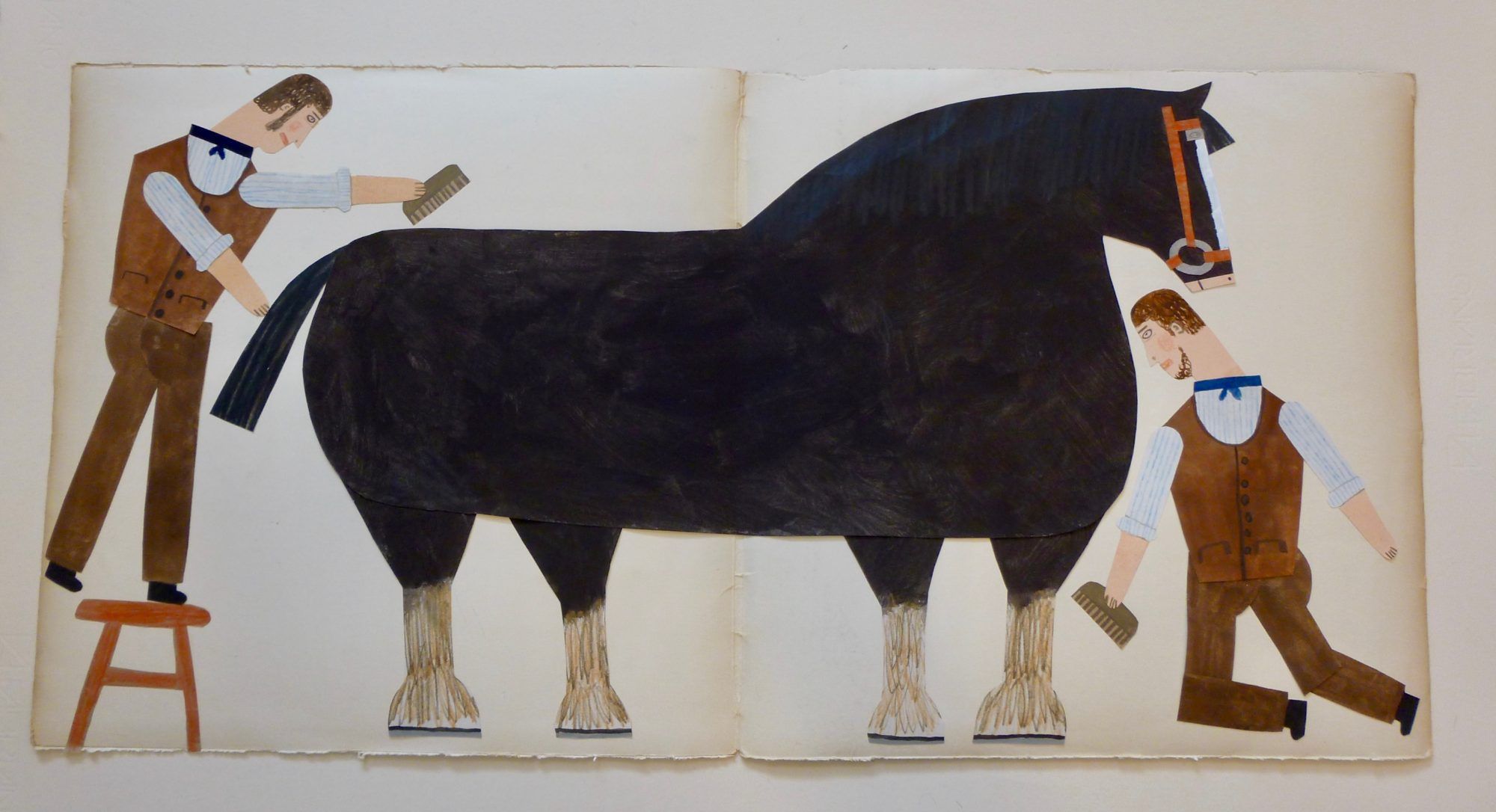 Finally, imagine turning the page of a book and seeing this strong, majestic horse, waiting patiently while being brushed. Artist Kate Black has a strong illustrative hand and a fondness for folk-inspired subject matter. This charming piece, Grooming the Shire, simply made all the judges smile.
---
If you have enjoyed Culture on Call and you are able to make a donation, please click the link below. Any support you can give will help us keep communities connected to culture in these difficult times.