On 15 February 1971, the people of Britain woke up to a new system of currency.
For centuries, Britain had used pounds, shillings and pence. 12 pence made one shilling, and 20 shillings was equivalent to £1, which meant there was 240 pence in £1. As well as these coins, people would have used the sixpence, threepence and halfpenny coins. They also would have used the florin, which was worth two shillings and the half crown, which was worth two shillings and sixpence.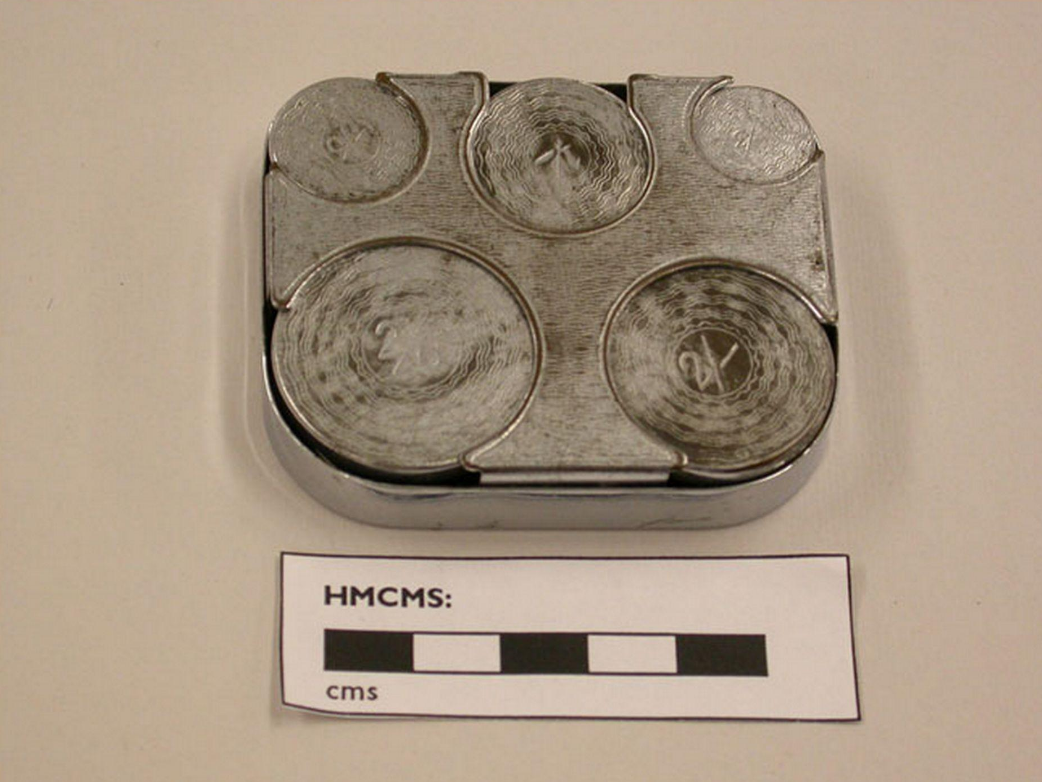 With decimalisation, these coins were consigned to history and up and down the country, Britons had to get used to the fact that there were now only 100 pence in £1.
On Decimal Day, "new pence" was introduced, bringing with it a whole set of new coins and a new portrait of Elizabeth II designed by Arnold Machin RA. Though the halfpenny and one penny coins would have been familiar, the two pence, five pence, ten pence and fifty pence coins were completely new! All of these could be used to make up £1, which was a banknote. The round £1 coin would not be introduced until 21 April 1983 and, interestingly, the £2 coin would not enter general circulation until 15 June 1998 - 27 years after decimalisation.
The shilling, beloved sixpence and the "ten bob note", worth ten shillings, all passed into historical obscurity on Decimal Day. However, some notes were carried into the modern day. The £5, £10, £20 and £50 notes, first issued in the eighteenth century, all continued to be used as they worked seamlessly with the new decimal currency.
In the collections cared for by Hampshire Cultural Trust, we have two fascinating objects connected with Decimal Day.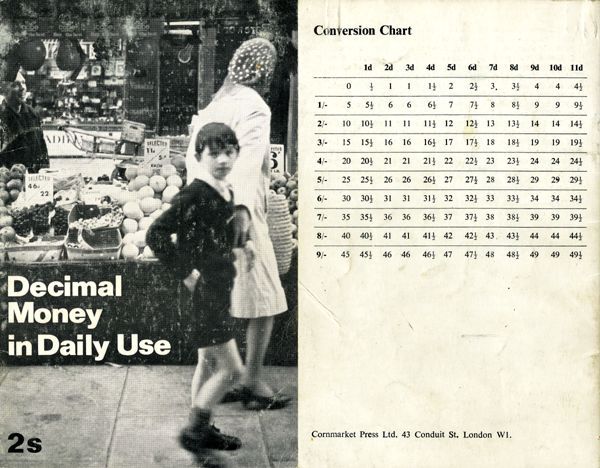 The first is a leaflet entitled Decimal Money in Daily Use. This practical guide detailed how decimalisation affected the day-to-day purchases that were made by families across the country. On the back was a conversion chart, which would have helped make sense of the differences between "old" and "new" money. The chart shows just how significant the changes were - you can imagine it must have been tricky to get used to!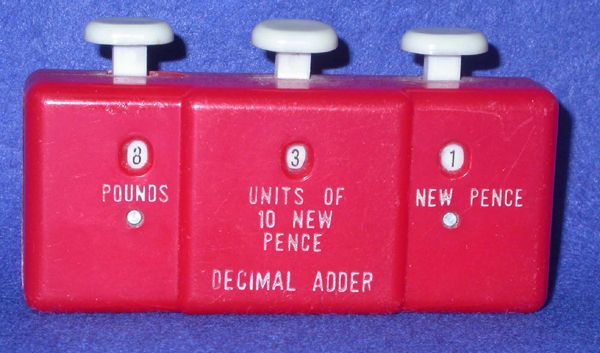 The second object in the collection is this decimal adder. This allowed shoppers to add up how much they were spending in "new money." Before someone could start adding, they needed to make sure the numbers were set at zero. Then, if they bought something that was 55 new pence, they would press the middle button five times and the right-hand button five times. If they bought something that was £2 and 50 new pence, they would press the left-hand button twice and the middle button five times. The total on the adder would then read £3 and 5 new pence, but the adder only went up to £19.99! As the country got used to the new currency, these decimal adders fell out of fashion and are now considered collectible items.
---
If you have enjoyed Culture on Call and you are able to make a donation, please click the link below. Any support you can give will help us keep communities connected to culture in these difficult times.