For nearly 17 years, Sydney Ward-Evans was the unofficial city archaeologist for Winchester. In these four posts from Hampshire Cultural Trust's Curatorial Liaison Manager Ross Turle, find out how he went from Samuel Ward Evans, prosperous Surrey hardware store manager, to Sydney Ward-Evans impoverished archaeologist.
---
The young Samuel Evans aspires to be an archaeologist, but feels himself to be held back by the family business and World War One.
Before the city of Winchester employed Frank Cottrill in 1947, there was no official archaeologist in the city; the museum curator role being an honorary one previous to that. From 1926 to around 1943, one man, Sydney Ward-Evans took it upon himself to fill this role, mostly at his own expense.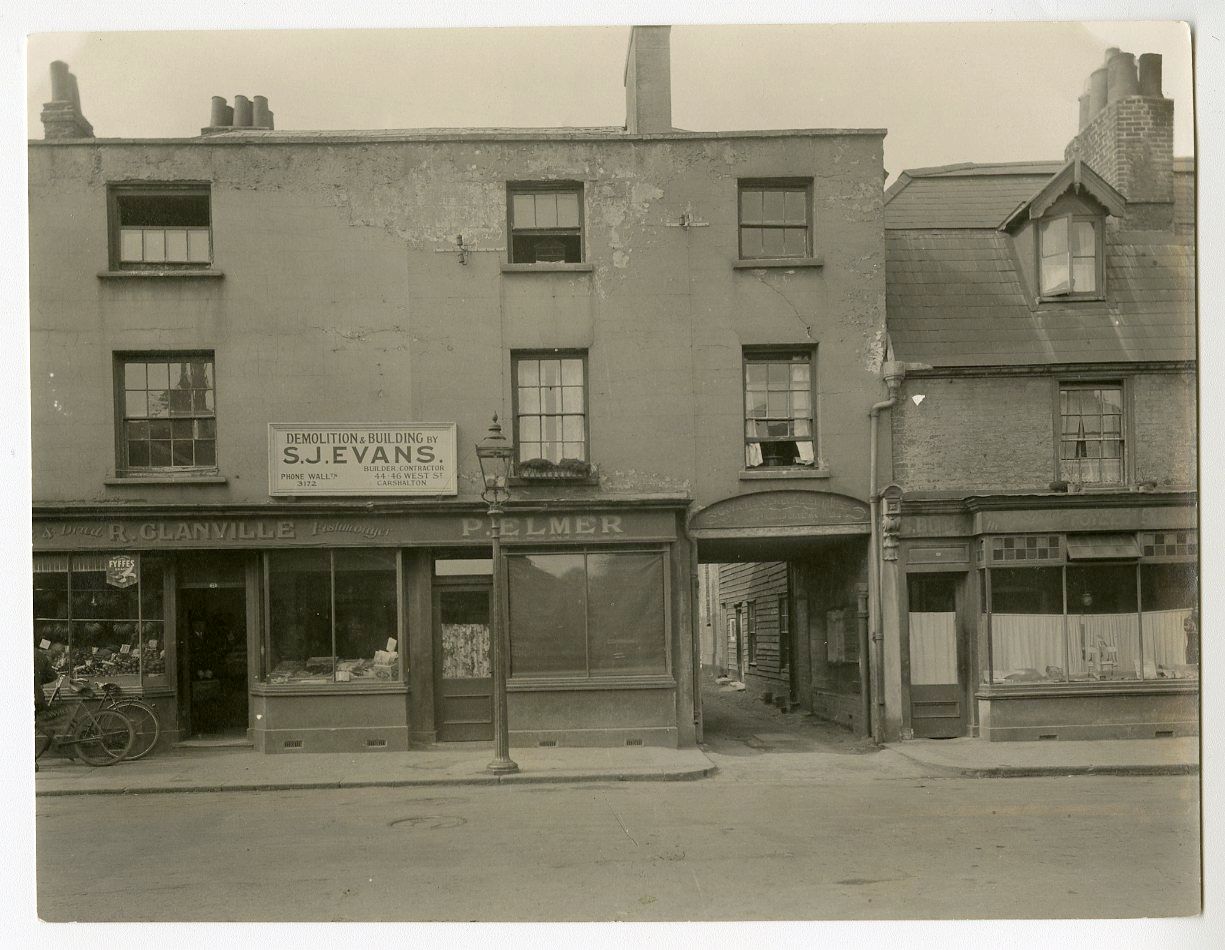 Sydney Ward-Evans was born Samuel Ward Evans in Carshalton, Surrey to Samuel and Frances Evans in 1883.  Samuel was referred to by the family as 'Ward' to distinguish him from his father. The family ran a builders and ironmongers business from 15 West Street, Carshalton and Ward was expected to work in the family business and became the manager of the Ironmongers.  But from an early age Ward was eager to become an antiquarian and archaeologist. He lamented how the family business gave him little time to research and study, but also used contacts made through the business to his advantage.
From the age of 12, Sydney had held the belief that there was a British and Roman town waiting to be unearthed on a local hilltop and so he collected objects found there. When the site was developed as the Southern Hospital in 1907–8, Ward persuaded contractors working on the new hospital to bring finds to him at Evans Builders. He was proven to be correct in his belief that it was an important archaeological site, but was very upset that Professor Robarts 'swept in' and excavated the site, publishing the findings in 1905 and 1910. It left Ward with a rather cynical view of institutional archaeology and academia, as he believed that Robarts should have acknowledged him.
Sydney continued to make visits to museums and archives, both in the United Kingdom and in Europe and it would seem became more detached from the family business. World War One interrupted his studies as he signed up as a private, much to the disappointment of his family, who believed he should have applied for a commission. Ill-health meant that he was not posted abroad during the war and a breakdown and pneumonia caused him to spend years convalescing after being discharged from the army in 1919. Again, he lamented that the ironmongers business meant that even when he was well enough to study, he could not because of the demands of the business.
---
If you have enjoyed Culture on Call and you are able to make a donation, any support you can give will help us keep people connected.