To celebrate National Picnic Week, 22-27 June, our Head of Cultural Experience, Nick Suffolk, revisits our Jane Austen recipe book for two classic outdoor Regency recipes.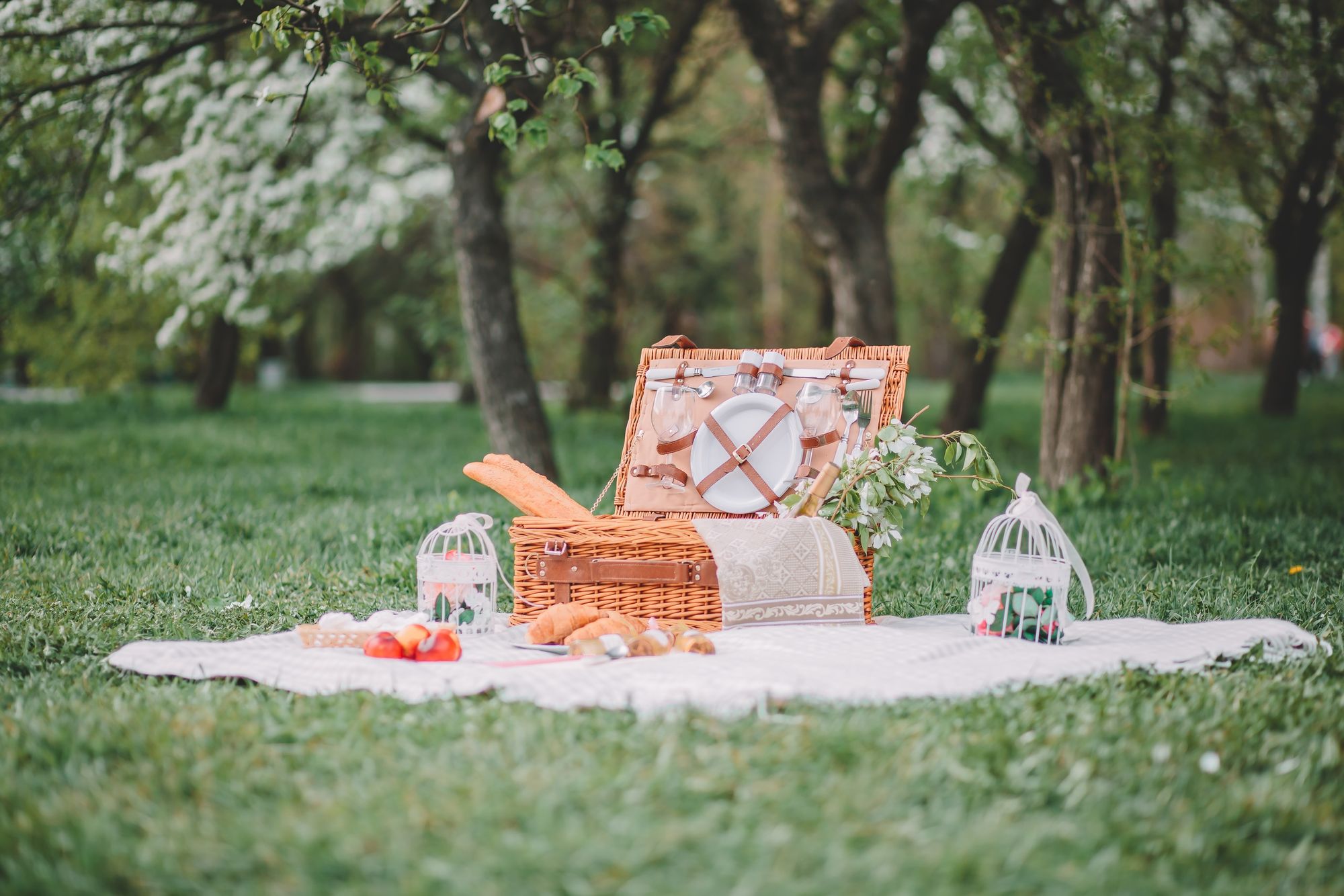 Summertime outdoor picnics are the order of the day, but did you know that the word 'picnic' did not appear in print in English until early 1748? In a letter, Lord Chesterfield uses the term to describe an elegant meal taken while playing cards and conversing. The word appears later in Hampshire author Jane Austen's novel Emma. In the Regency period, picnicking became a popular pastime for the well-off as a way of communing with nature while eating a fine meal. The picnic at Box Hill in Emma does not go well, with the novel's heroine insulting the unfortunate Miss Bates and later being reprimanded by Mr. Knightley.
If you would like a Regency picnic, hopefully with a less embarrassing ending, try our recipe for Salmagundy, a popular salad, and perhaps try the syllabub recipe for dessert.
Salmagundy
Ingredients
White turkey or chicken meat, sliced
Hard boiled eggs, sliced
Pickled sliced beetroot
Pickled red cabbage
Cooked ham, sliced or cut into strips
Varying colours of lettuce leaves
Cucumbers sliced
Pickles
Salt & pepper
Oil and vinegar for dressing
Butter
Method
Grease the outside of an upturned bowl or dish with the butter and arrange all of the ingredients in a decorative pattern.
Solid Whipt Syllabub
Ingredients
Juice and zest of one lemon
1 tablespoon of sugar
1 3/4 cups of double cream
1 cup superfine sugar (regular granulated sugar should still work)
1 cup medium-dry white wine or white grape juice
Method
Stir half of the lemon zest with the rest of the ingredients in a deep bowl.
Then add enough sugar to make it sweet but not too sweet. (The amount will depend on the sweetness of the wine or juice.)
Beat it all together in the bowl until it is thick enough to stand in peaks.
Spoon it into dessert glasses and then chill overnight.
Recipe adapted from The Jane Austen Cookbook by Maggie Black & Deirdre Le Faye.
---
If you have enjoyed Culture on Call and you are able to make a donation, please click the link below. Any support you can give will help us keep communities connected to culture in these difficult times.