It should come as no surprise that people in the past loved gold. Its rarity compared to other materials means that it has an inherent allure to anybody who can afford it and its stability over long periods meant that it wouldn't deteriorate in the same ways as iron, bronze, or even silver. These properties have made it the ideal choice as a store of wealth for as long as people have been storing wealth!
Winchester City Museum's Iron Age and Roman exhibit has a collection of pre-roman gold coins, manufactured by the Celts. Likely produced in imitation of continental styles, they feature simple images of people and various other motifs.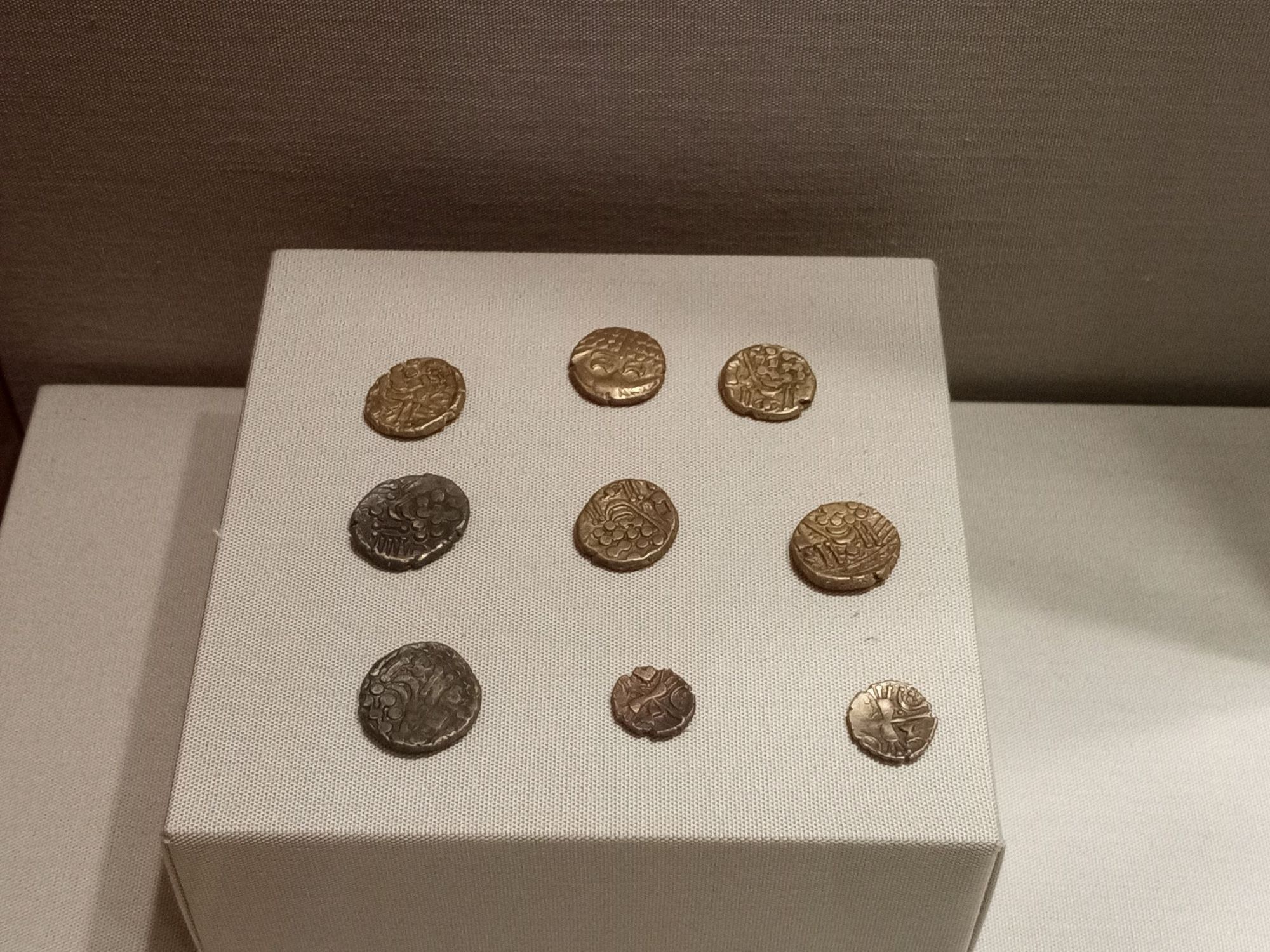 The Romans brought with them new technologies and new sources of revenue and wealth. The museum boasts an impressive Roman numismatics display, which contains several pieces of gold. Two notable coins are of a type known as the Solidus (plural Solidi), minted during the reigns of emperors Constans and Constantine II.
The Romans weren't just concerned with the use of gold as currency, however. They had a rich tradition of gold jewels and finery. This obsession with material wealth reached a point where the appearance of gold became more important than substance. A number of the museum's bronze brooches show visible traces of gold plating, meant to convey the image of wealth without the wearer necessarily being rich enough to afford the real thing.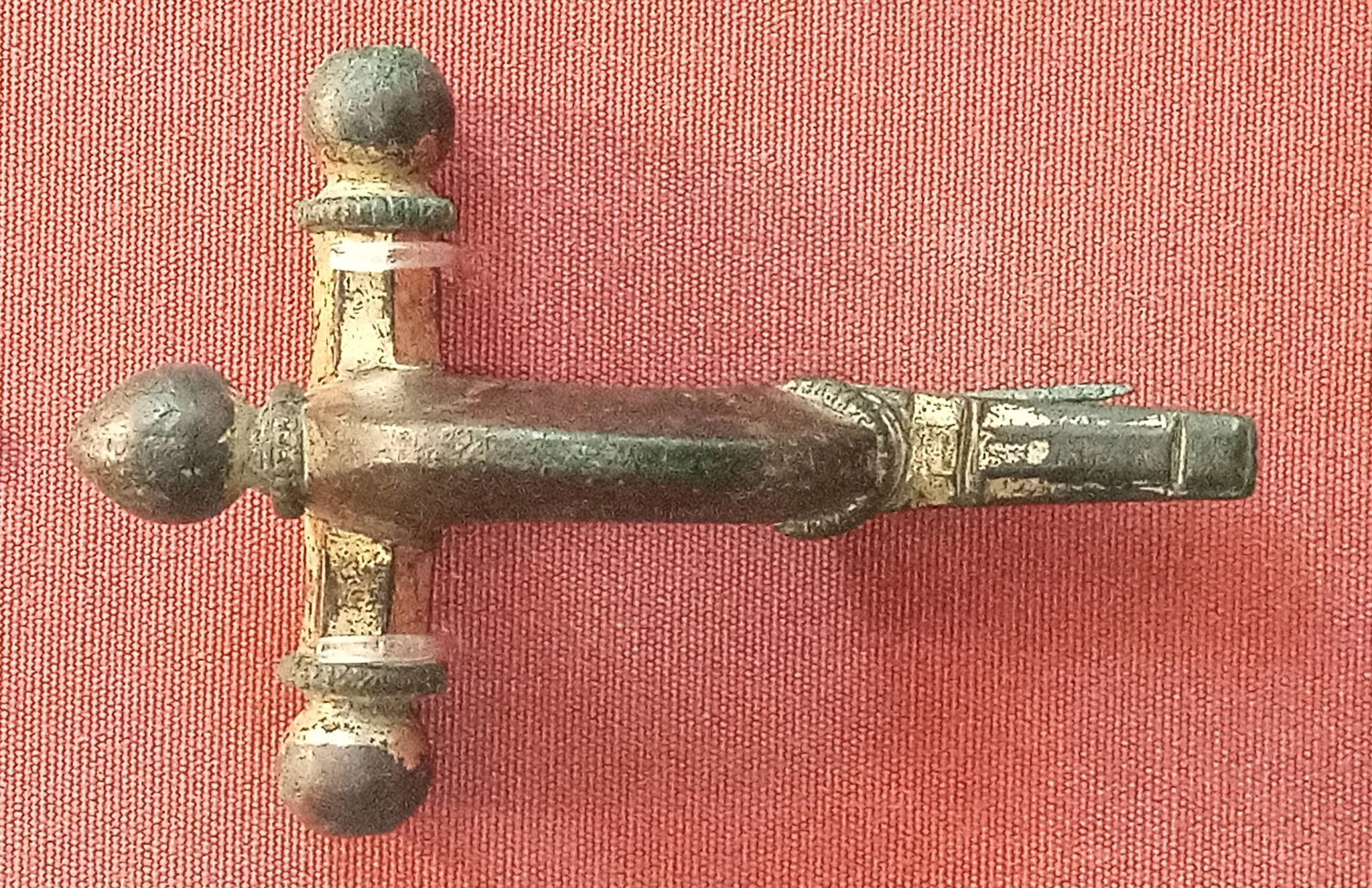 Man's love of gold continued beyond antiquity. Gold coins, such as one found in the museum's Medieval exhibit, continued to have economic importance. This floor also contains three beautiful gold rings, set with precious gemstones such as sapphire, garnet and turquoise. In a perhaps strange subversion of our modern attitudes, one of these immensely precious rings is set with a gem made of glass. Gold sheets, finely worked by master craftsmen, would have adorned the surfaces of reliquaries and other valued objects. A small piece of this fine gold work can be seen on display, alongside a fitting of gold-plated silver.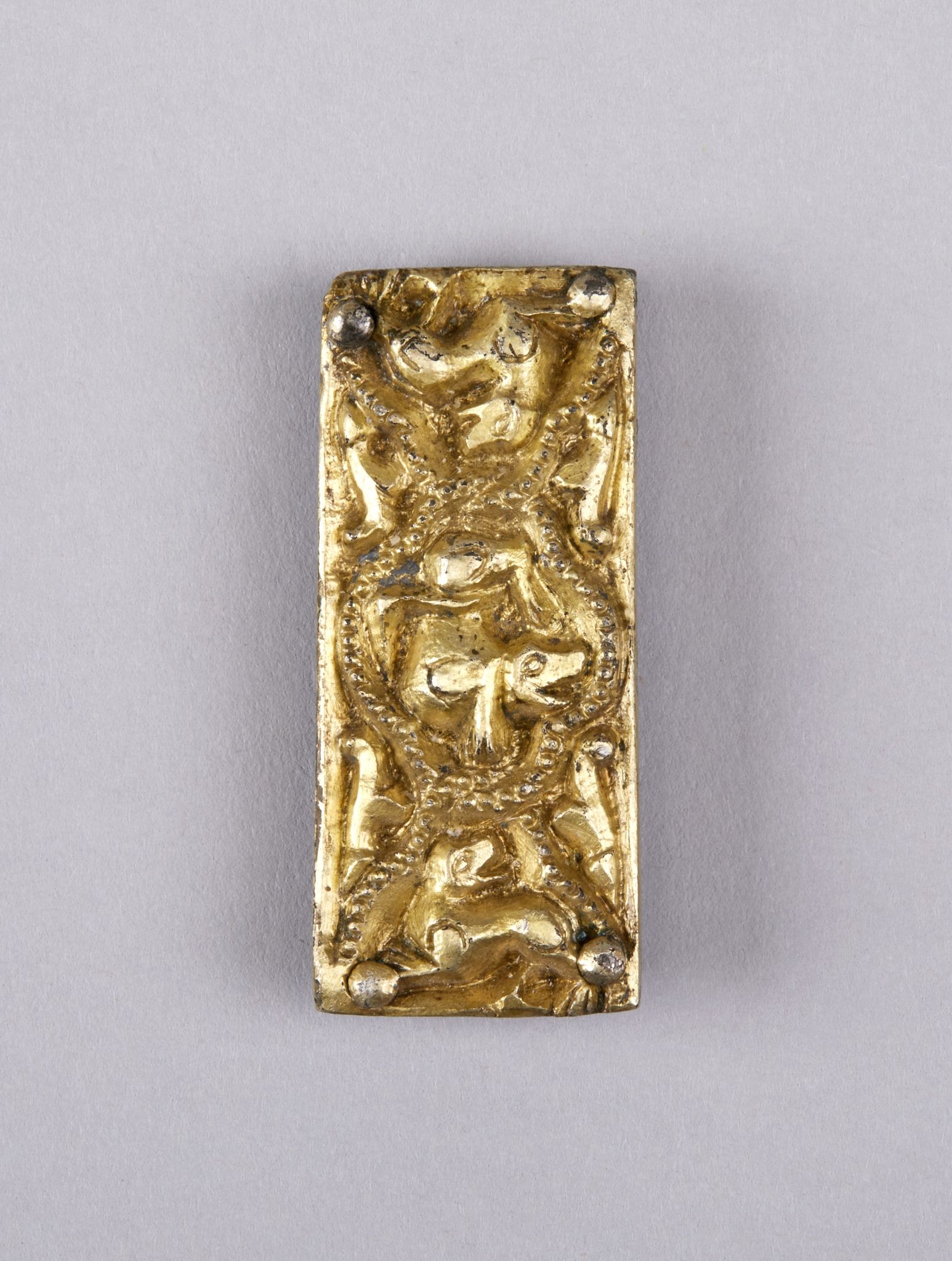 The appeal of gold has never really gone away. Among the Victorian exhibits, many boxes of tobacco and cigarettes, products of a very different and more recent time, can be seen a few cases advertising themselves with names like "Gold Leaf" and "Gold Block".
All of these gold artefacts and more can be seen on display at the Winchester City Museum.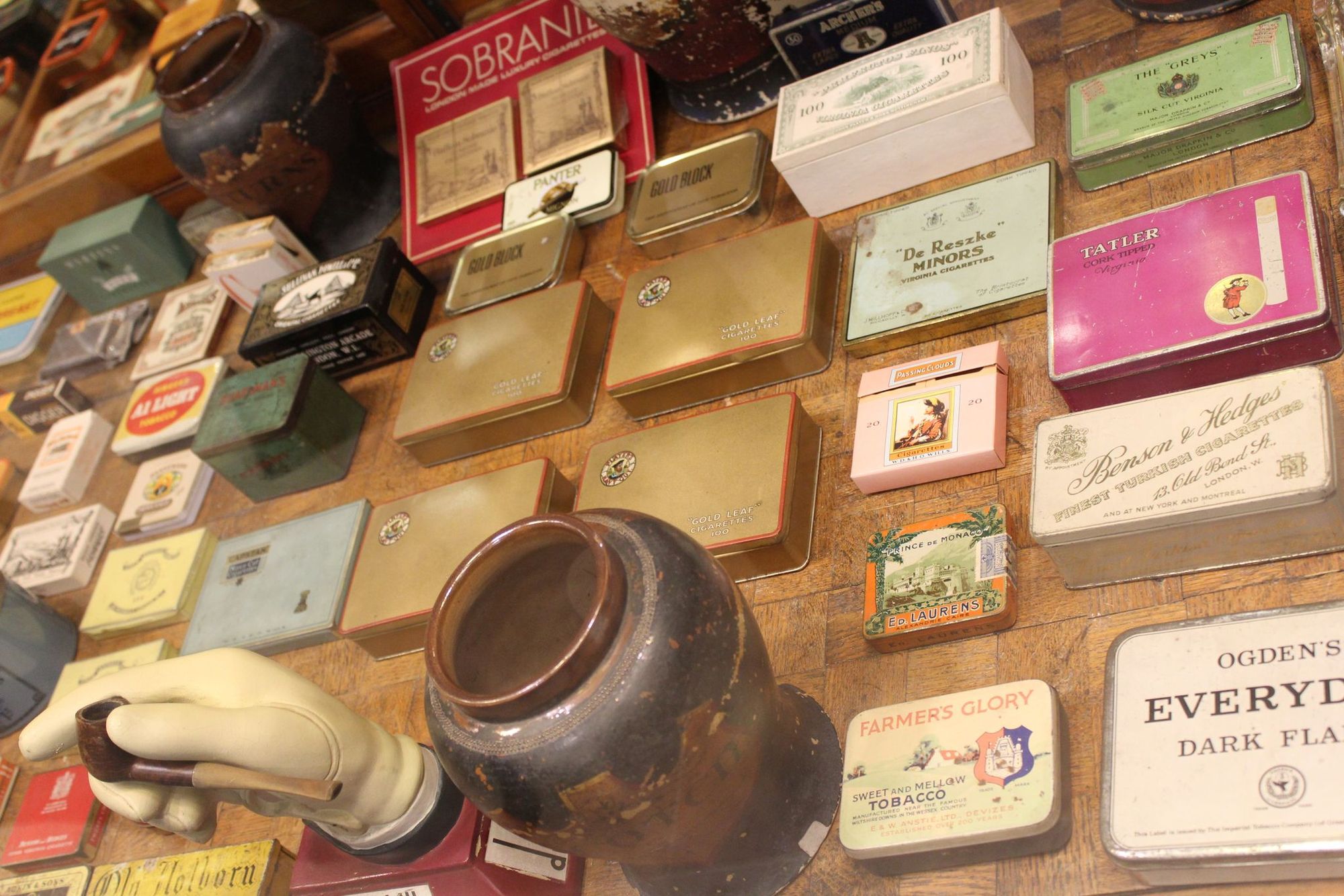 ---
With special thanks to Benjamin Jones, Volunteer, Winchester City Museum for this article.