Throughout the week, we will be sharing objects from the collections we care for from seven decades of Her Majesty the Queen's reign, to mark the Platinum Jubilee. In our penultimate article, we look back to the turn of the year from 1999 to the new millennium.  
2000s: Millennium - Alton Millennium Ale
As Big Ben struck midnight marking the arrival of the year 2000, the Queen and the Duke of Edinburgh joined hands with the Prime Minister, Tony Blair to sing Auld Lang Syne as fireworks erupted along the River Thames.
The drizzle of the evening wouldn't dampen the revellers who came out to see in the New Year. Across Hampshire, people celebrated with parties and firework displays. Southampton's waterfront 'Nightfire 2000' firework display attracted 50,000 more people than expected.
To mark the occasion Bass Brewery in Alton brewed a special commemorative 'Alton Millennium Ale.' This bottle in our collection certainly looks to have been opened and enjoyed.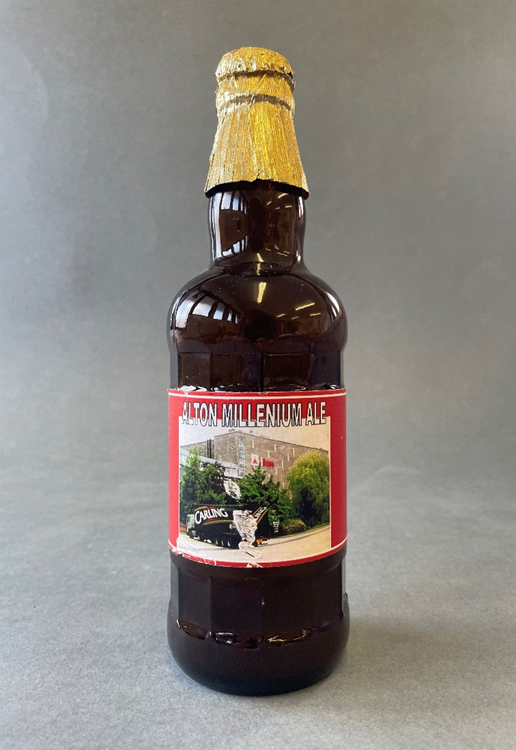 For the Queen, the Millennium was not just a time of celebration but also a time for reminiscence and reflection. When talking about the new millennium in her 1999 Christmas message she spoke of the 'infinite sweep of time' as the rate of change has swept away 'so much that is familiar and comforting'.
Two years later, the Queen celebrated her Golden Jubilee. Each of her five decades on the throne saw huge social, cultural, and technological changes. It is understandable that she saw the millennium as a time to remember the past.
---
Learn more about what we are doing at Hampshire Cultural Trust's venues to mark the Queen's Platinum Jubilee.
---