Local artist Ronald Broad sadly passed away in 2019. He kindly bequeathed 34 paintings and sketches to the Hampshire Cultural Trust Fine Art Collection.
Ronald Broad grew up in Alexander Farm, Ashmansworth. Initially he studied to become a priest at St Aidan's College in Durham. However, he left before completing his degree to become an artist. He was largely self-taught, gaining some tuition from a retired member of the Royal Academy of Arts.
It was his family home in Ashmansworth where he drew much of his inspiration from, regularly painting the farm and surrounding countryside. His landscapes are typically depicted in the winter with bare trees painted in great detail.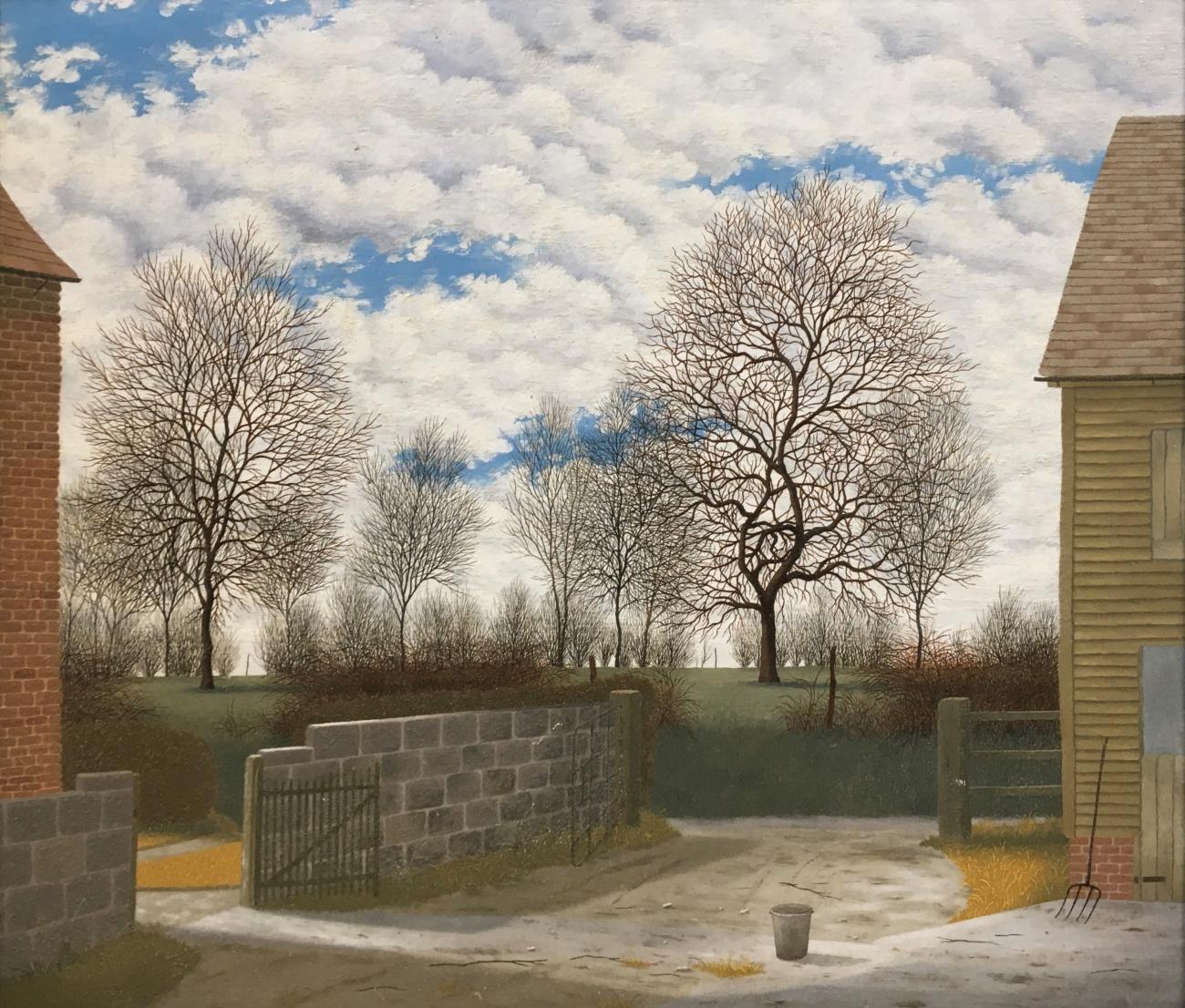 He exhibited in the Royal Academy of Arts Summer Exhibition on multiple occasions from the early 1960's through to the 1990's. We now hold a selection of his paintings from these exhibitions.
Ronald Broad always understood that he had a degree of colour-blindness. He wrote how he only realised the severity whilst undertaking a commission to paint a country house in the early 1960's. He struggled to get the correct colouring and had to rely on his parents and friends for advice. Although it appears he found this difficult, as he later said: 'I could not understand when they spoke of shade of colours…'. This may account for the vivid use of colours seen in much of his work.
He predominantly painted in oil onto board although, he completed several watercolours and drawings, many of which were bequeathed to our collection.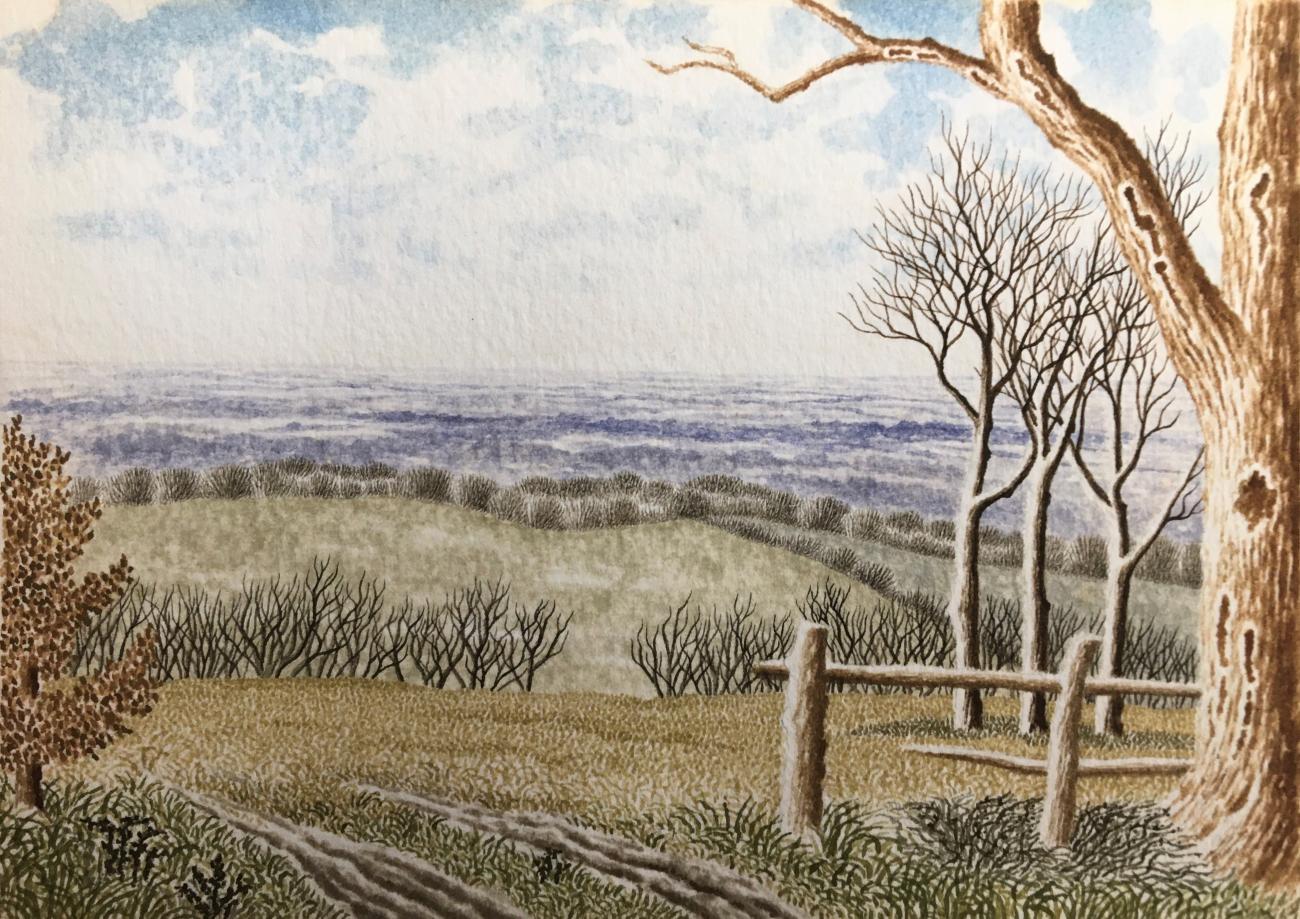 Lead image:  Landscape from King's Somborne, Winchester, Hampshire, painted in 1990