Our Arts Centre Live Programming Team work all year round to bring you some of the very best music, comedy and theatre at Ashcroft Arts Centre, Forest Arts Centre and West End Centre. Since our physical doors are temporarily closed, every week the team will be picking an eclectic and exciting variety of alternative arts experiences - all for you enjoy virtually, from the comfort of your own home. So sit back, relax and enjoy…and let us know what you think every week using the #ProgrammerPicks hashtag!
---

Every Tuesday at 7pm on twitch.tv catch a whole host of UK comedians playing the bluffing game Werewolf in Werewolf LIVE…Stream! Hosted by Jon Gracey, creator of interactive comedy game show Werewolf: LIVE, who is joined by the likes of Ed Gamble, Mark Watson, a recent arts centre visitor Sofie Hagen and soon to stop by, Bec Hill*. This one is the perfect pick me up!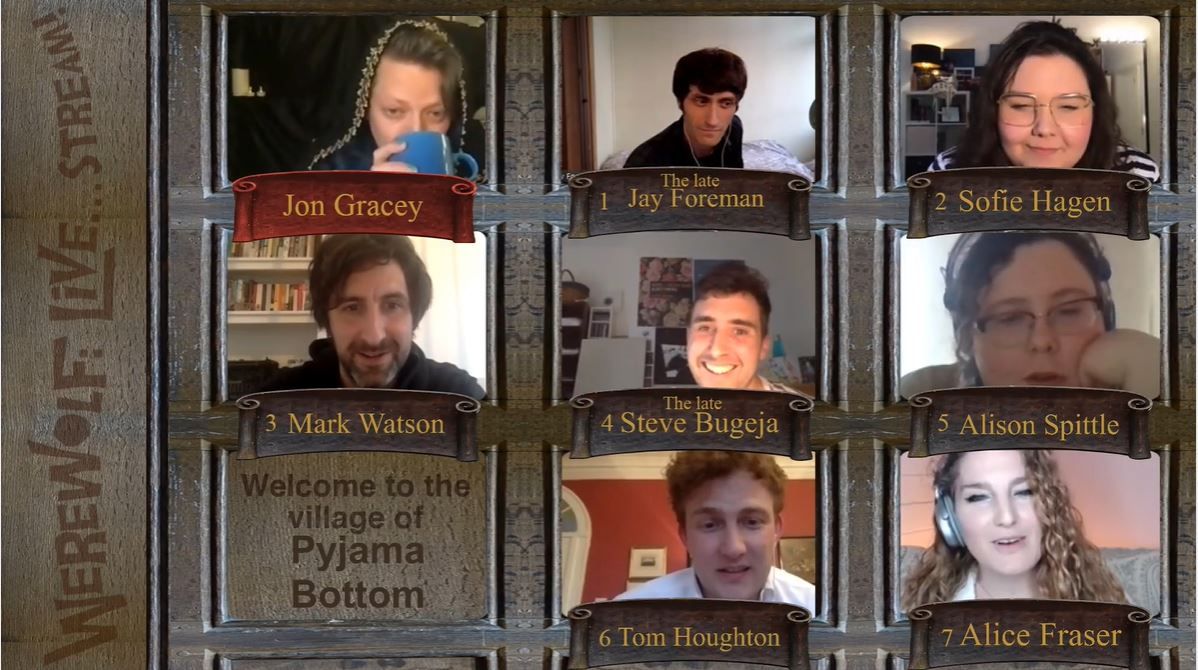 *Bec Hill Arts Centre tour dates: 19 September at Forest Arts Centre and 9 September at West End Centre.
---

We're into our fourth week of Facebook live stream gigs in collaboration with Forward 4 Wiz Trust (F4Wt) and this one is going to be GREAT! Catch Jamie Halama at 8pm (or just after the NHS clap!) this Thursday 23 April live on the West End Centre Facebook page. Jamie is one of the most exciting and dynamic contemporary piano players you are likely to encounter, delighting audiences with his speed of light fingers and energy. Hailing originally from Farnham, Jamie is a firm favourite of local musos and F4Wt alike. Check out who else will be live streaming in the next few weeks at westendcentre.co.uk/music.
---

Phoebe Waller-Bridge, DryWrite, Soho Theatre and Annapurna Theatre, in partnership with National Theatre Live and Amazon Prime Video, have joined forces to make something special - a filmed theatre production of the critically acclaimed Fleabag. This rip-roaring look at some sort of woman living her sort of life is available to stream any time you like for a small donation. Proceeds will go to several UK based charities that are on the front line combating the COVID-19 pandemic and supporting those affected by it.
See you next Monday for more #ProgrammerPicks!
---
If you have enjoyed Culture on Call and you are able to make a donation, any support you can give will help us keep people connected.