We're celebrating National Lottery Open Week and saying a very big thank you to National Lottery players who raise over £30 million a week for good cause projects.
Today we are celebrating the Allen Gallery and Garden, which has recently been awarded National Lottery Heritage funding for a development phase where we look to explore how we can improve the Allen Gallery and its special collection of ceramics.
Currently in the first phase of a three-year project, our aim is to revitalise and reimagine the Allen Gallery and the collection ensuring that they remain accessible, dynamic and relevant to everyone.
Throughout 2023, we will be working with the local community to research and discover our collections' untold stories, forge new and strengthen existing relationships with community groups and local partners, and develop more volunteering opportunities.
The Allen Gallery has played a key role in Alton for over half a century, housing one of the largest and most important ceramics collection in Britain outside London. Unlike other major collections which focus on a single factory or locality, this collection provides a broad representation of ceramics throughout the centuries. Over 3,000 items on display (and approx. 8,500 items in total) focus on items such as English ceramics, representing the development of ceramic production from the late 16th century to present day. The collection includes country pottery, delftware, art pottery and unique studio pottery which sit alongside Eastern Asia and continental wares, and with some tiles dating from 1250. Our 20th century studio pottery collection includes pieces by Lucie Rie, John Maltby and Clarice Cliff.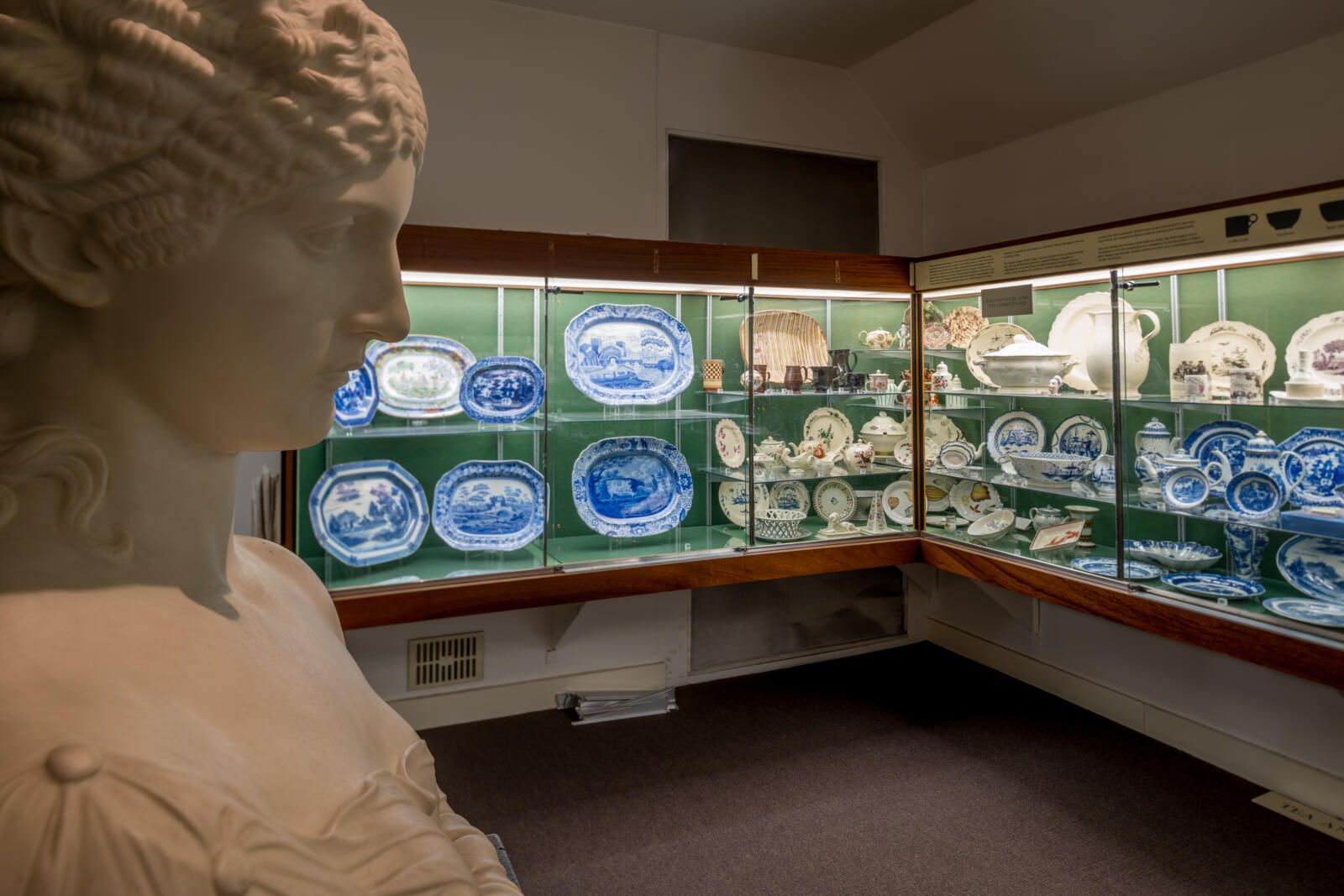 Even though we have a nationally significant collection, many of the stories of the objects are unknown and are at risk of no longer being relevant to future generations. To help rediscover the collection, we have a fantastic team of collections research volunteers who are working hard to find these stories and ensure that they are shared. As part of this, we are running an Object of the Month series, delving deep into an object's story with thanks to the research by our volunteers.
With a better understanding of the collections and support from our community, we will be able to apply for further funding later this year to realise our long-term ambitions of an Allen Gallery which is sustainable and also accessible to everyone.
If you would like to know more about the Allen Gallery, please follow the link below.
We will also be hosting a FREE Tour and Draw event at the Allen Gallery on 25 March, click here for more details.
---