On the 9 April 1963, President J.F. Kennedy bestowed honorary American citizenship to former British Prime Minister, Winston Churchill. This date has since become known as National Winston Churchill Day.
Winston Churchill was born in 1874 to an American mother and a British father and as a bold and controversial character in his own time. After military service in India and the Sudan, he entered politics in 1900, serving first as a Conservative MP before joining the Liberal Party in 1904. He quickly rose through the political ranks, becoming Home Secretary in 1910 and First Lord of the Admiralty in 1911, only losing his position after the disastrous Dardanelles campaign off the coast of Gallipoli. Of course, Churchill's time as Prime Minister through most of the Second World War created the British symbol we know today, cementing his position as one of Britain's most iconic Prime Ministers.
Most people are familiar with Toby Jugs, popular in the 19thand 20th centuries, depicting instantly recognisable faces typically seated. To commemorate Winston Churchill on this day, we will take a brief look at some of these collectables which we care for in our museum collection.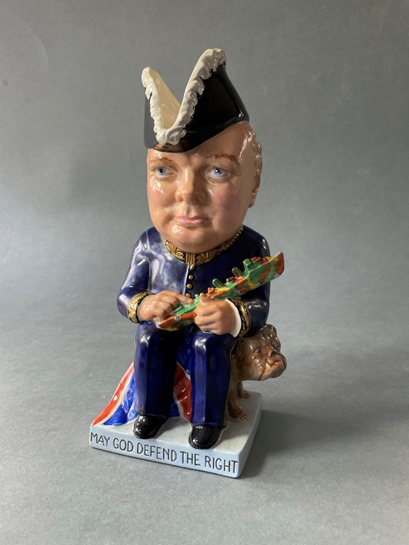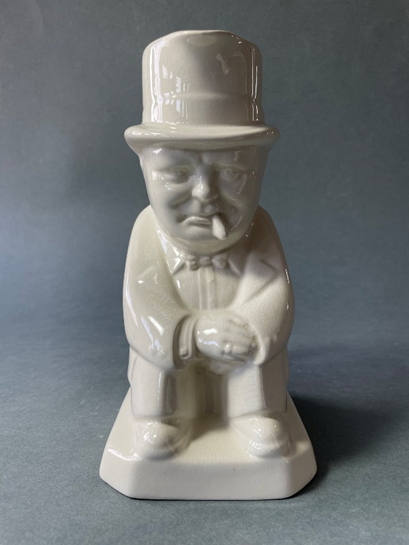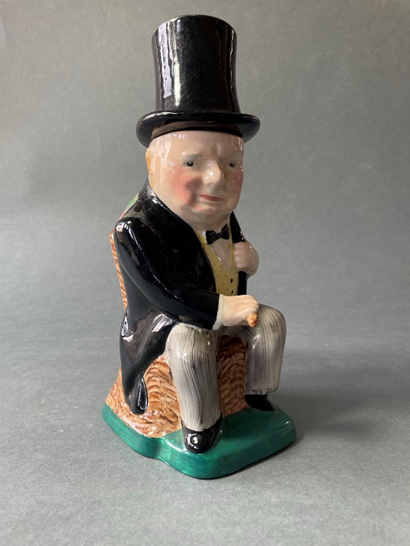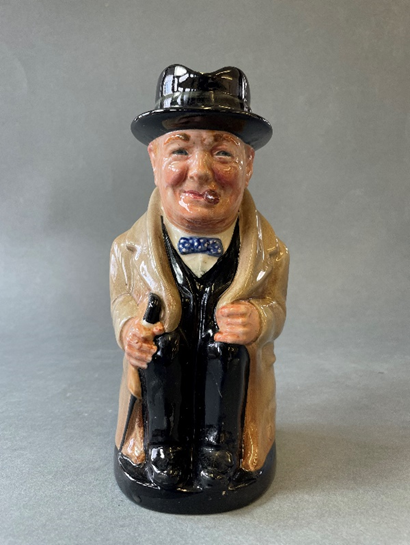 ---