This silvered copper and brass bugle, dating to the first half of the 20th century was donated to the Hampshire Collection cared for by Hampshire Cultural Trust in 2019.
The bugle was made by G. Potter & Co. of Aldershot, and carries the maker's stamp. Renowned for supplying instruments for military bands around the world, the firm was originally started by Samuel Potter in London in 1810. One of his sons, George, set up a branch in Aldershot shortly after the army arrived in the town in the mid-19th century. The firm is still in business today, specialising in drums and other percussion instruments.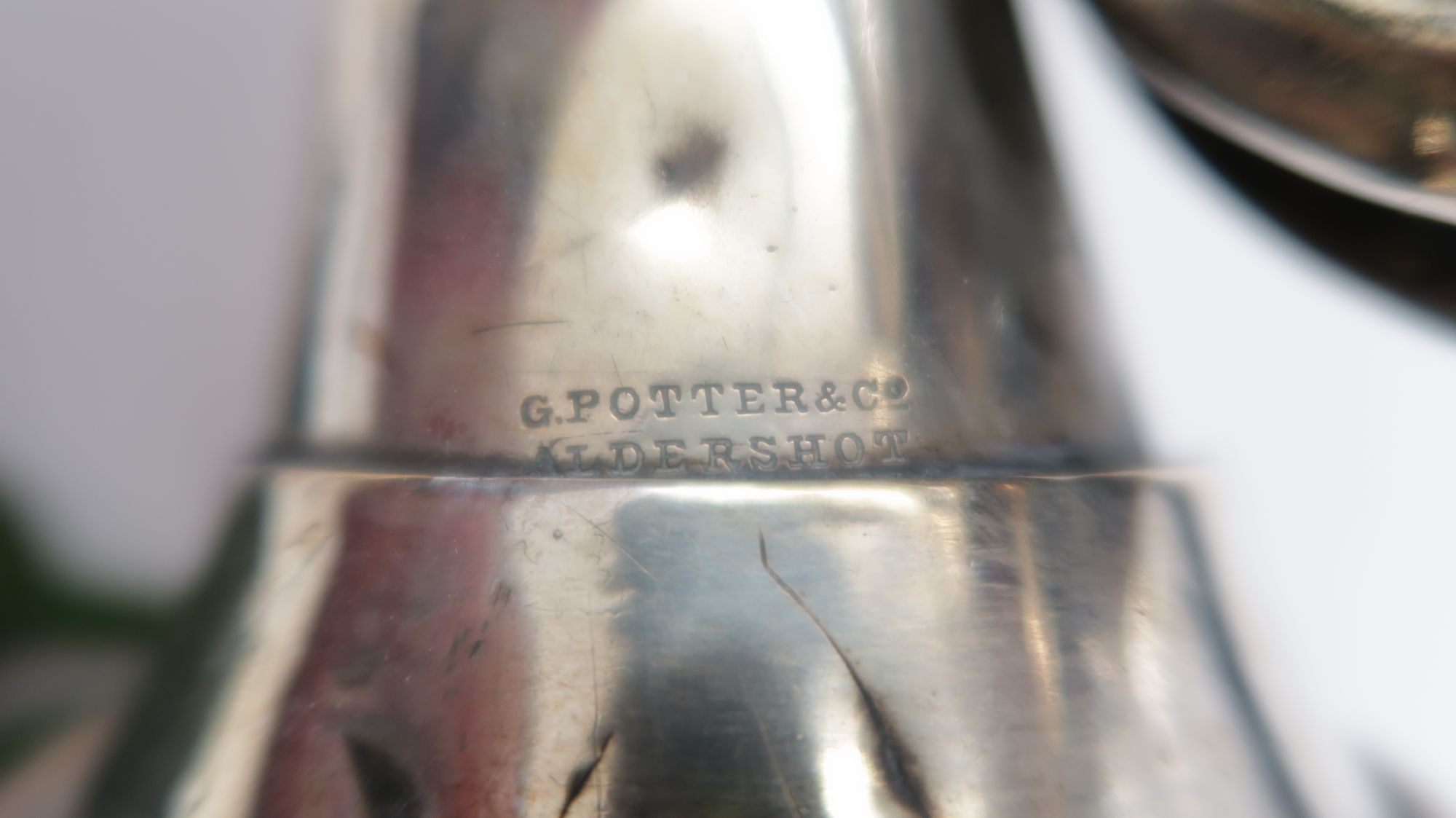 The bugle was originally owned by Fuller Alexander Morton of the Royal Border Regiment, who then passed it to his son Redmond Fuller Morton, who served in the King's Own Scottish Borderers. After Redmond Morton was sadly killed during the Korean War in November 1951 aged 23, the bugle passed to his nephew Terry Heelis, who played it in a scout band as a young man. In 2019, realising the connection of the bugle to Aldershot, Terry kindly offered it as a donation.
Prior to going on display, the bugle was examined, cleaned and stabilized by Hampshire Cultural Trust's social history conservator Ruth James, who describes the work required.
"The bugle and its textile hanging rope were not in a very good shape; the bugle itself had old cleaning residue in the crevices, a fair amount of tarnish and the plating had worn off in areas exposing the underlying copper and brass, it was also dented and the narrower end bent.
The surface was degreased with industrial methylated spirit applied on cotton wool swabs. This removed any surface grease as well as the lighter areas of tarnish. The heavier areas of tarnish were treated with Autosol chrome cleaner, the whole surface was then again degreased using acetone, and three coats of microcrystalline wax were applied. The rope was vacuumed and retied."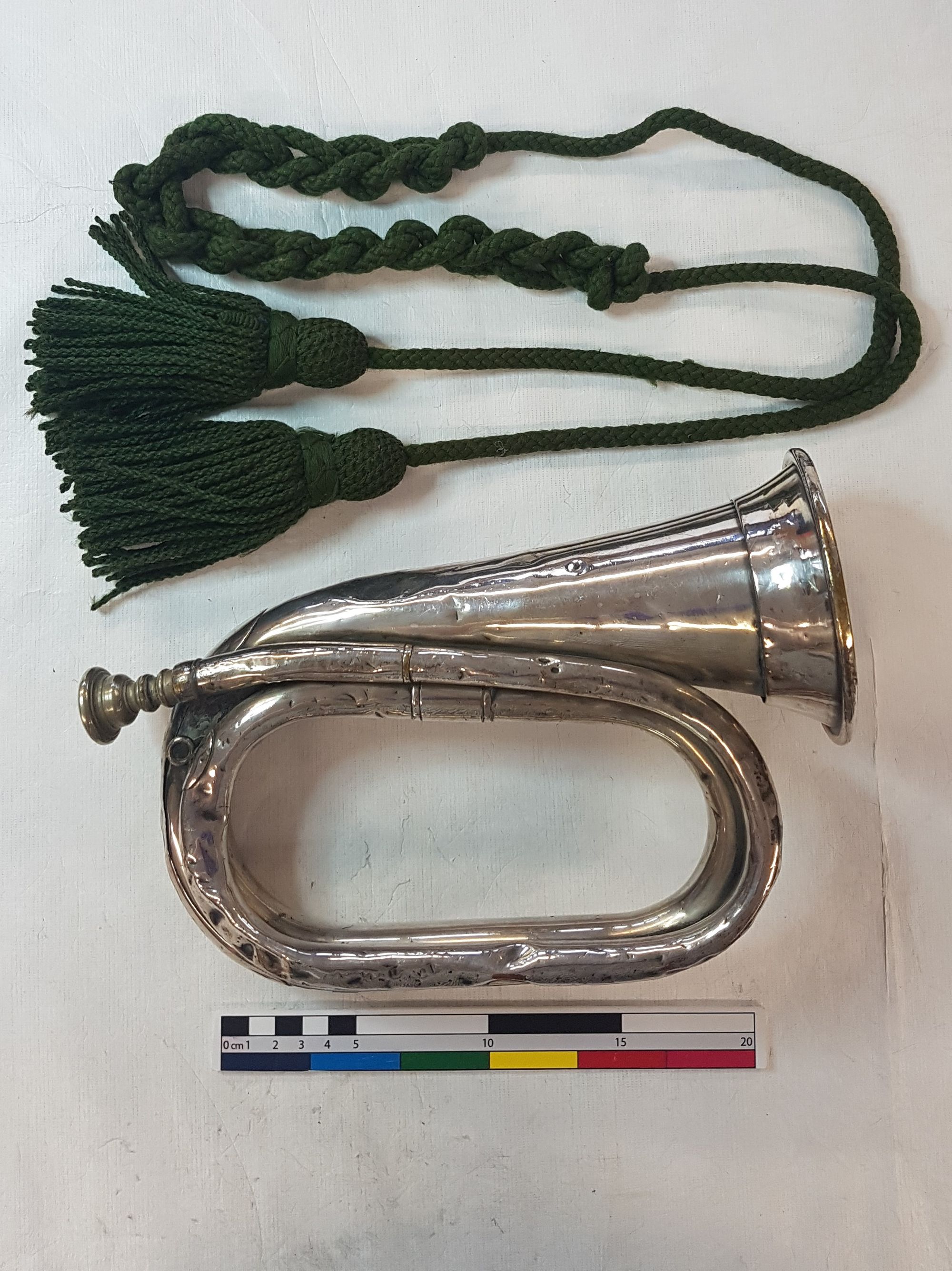 Following the conservation work, in December 2019 the bugle was added to the display of musical instruments in the Aldershot Military Museum, where it joins many other examples of musical instruments made locally in Aldershot.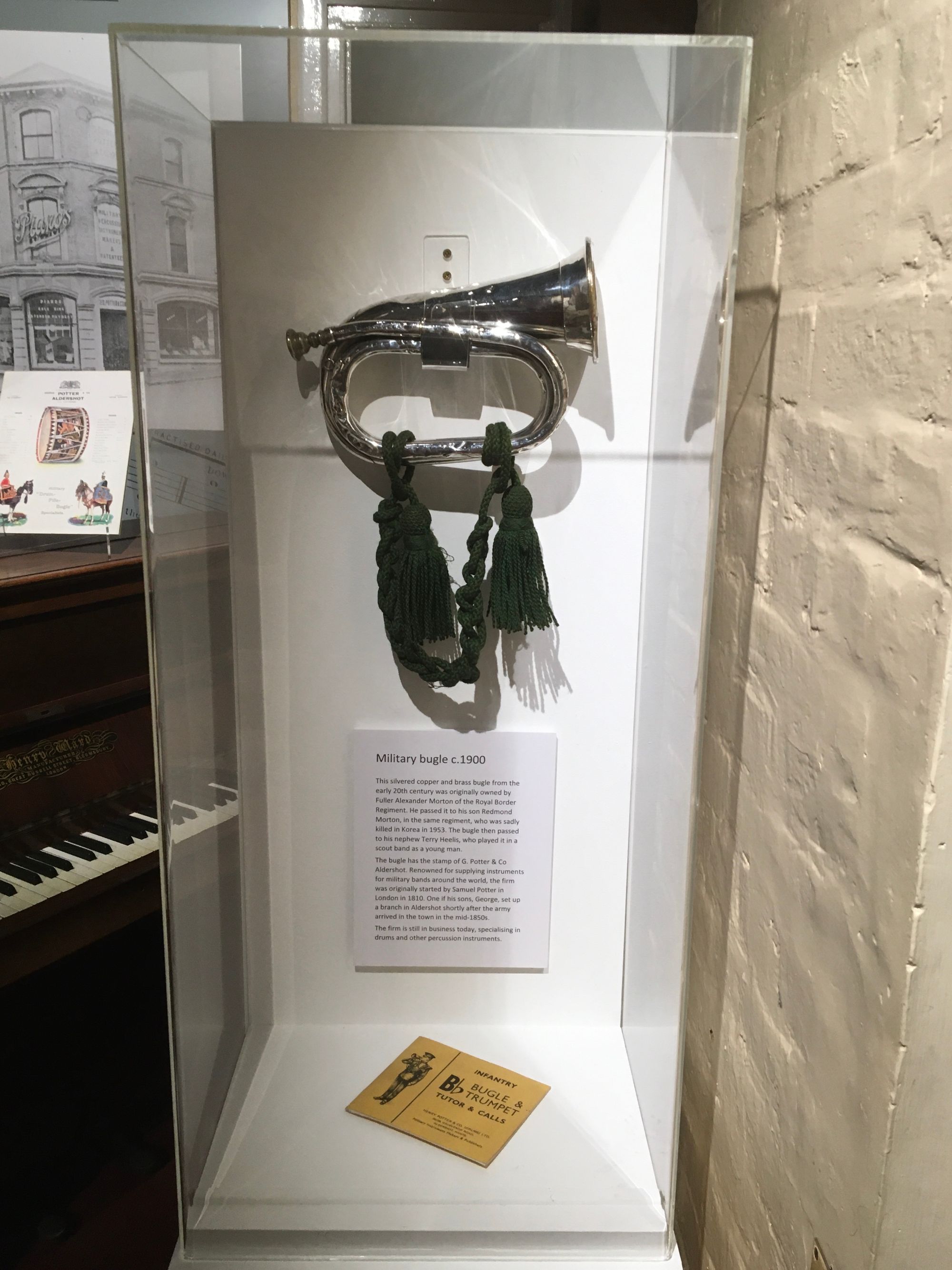 ---
If you have enjoyed Culture on Call and you are able to make a donation, any support you can give will help us keep people connected.