Winchester Photographic Society's stunning 2023 exhibition will shortly be coming to a close. This year's show has been a great success. Eye-catching prints have attracted passers-by and photography aficionados alike, and the competition is fierce for this year's People's Choice Awards. From luminous landscapes to impressive portraiture, the quality of camera work has ensured a close-run contest. With less than ten days left, your vote could be decisive. Come and cast your vote today at City Space!
We spoke to Winchester Photographic Society's Exhibition Coordinator, Gavin Bowyer, about his love for photography, his membership of Winchester Photographic Society and the benefits of joining.
How did you first become interested in photography?
As a boy at school, I learned not just about photography but also processing my own black and white photographs – I was hooked! I had a camera for a birthday in my teens, and thoroughly enjoyed taking pictures – that enjoyment has stayed with me 5 decades later (and I've bought lots more kit and cameras in the meantime!)
How long have you been a member of Winchester Photography Society (WPS)?
I joined WPS in 2015 and immediately found it friendly and supportive. My photography progressed a great deal in those early years. Everyone was helpful, and my eyes were opened to what could be achieved with modern photography. I went on to be the programme secretary, then President. In the past few years, I have enjoyed supporting the Society by co-ordinating the Annual Exhibition, which is a highlight of the WPS season.
In your time as exhibition coordinator, what has stood out as the most compelling reason for becoming a member of Winchester Photographic Society?
I think that the exhibition showcases some of the Society's best work. But more than that, it offers a chance to think about your photography and what will appeal to an audience – there are WPS events in the lead up to the exhibition that help with image selection, processing and submitting them to the exhibition. These are all benefits of membership.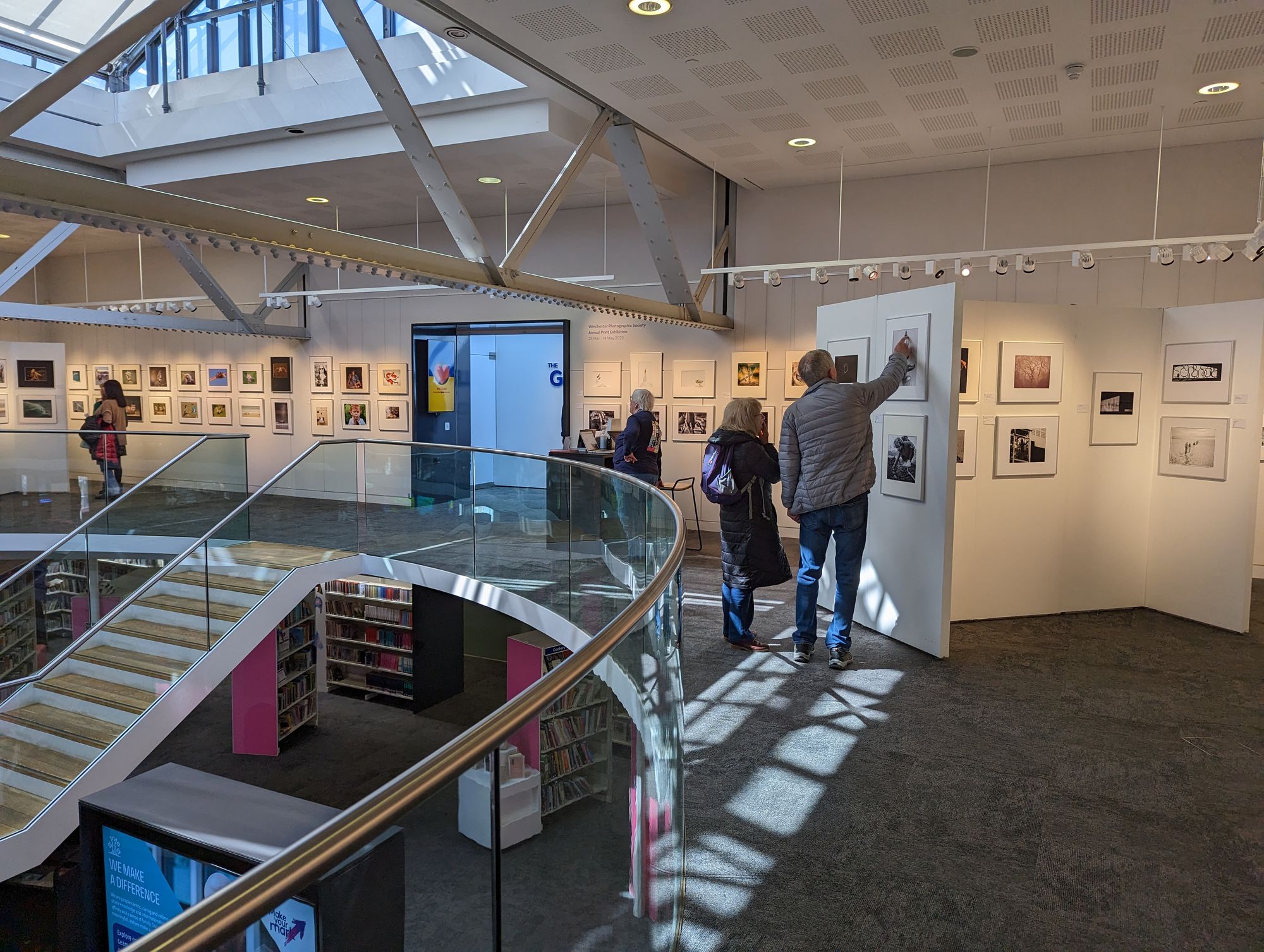 How do you join Winchester photographic society?
The Society has an excellent website with lots of detail about WPS and what it has to offer. There is a link to take you to membership application, if you think it will suit you – and if you have any interest in photography, at any level, then it certainly will!
Winchester Photographic Society's 2023 Annual Print exhibition is open now at City Space, The Arc, until 14 May 2023. Prints are available for sale.
Visit www.winphotosoc.uk to learn more about the society, see examples of members' work and view their programme of events.
---