In this post, we are looking at an exceptional piece of cabinetry created by furniture designer James Morton-Evans. The piece is currently on display and for sale at the Willis Museum and Sainsbury Gallery until 17 July 2022, so don't miss out!
James Morton-Evans creates both exquisite and original pieces which become sculptural forms within their own right, challenging the concept of furniture as purely functional. Appreciating all his years of very interesting experience and his inspirations, helps us delve deeper into why he designed the cabinet as it is.
Originally trained as a restorer of antique furniture, Morton-Evans learned about the intricacies of furniture making across the ages. This led to an incredibly refined skillset allowing him to follow his passion; setting up his business in 1998, he works both on commissions as well as his own contemporary designs.
Early in his career, James had the unique experience of restoring some of the finest furniture in the country at Buckingham Palace (we asked for photographs, but he had to sign an Official Secrets Act before starting there!).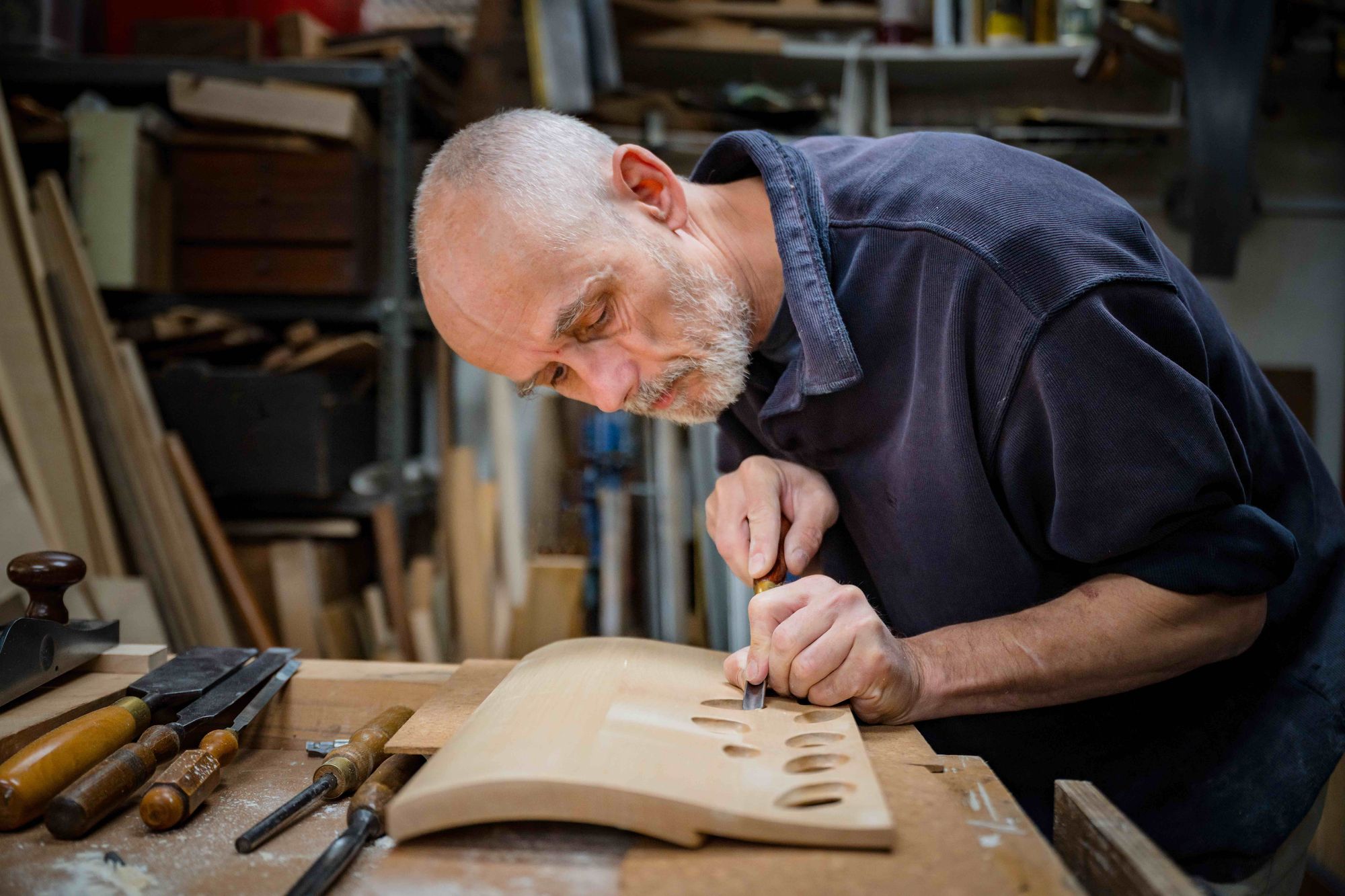 He says, "I worked at the palace in the late 90s, where I was a member of C (craft) Branch. As the only French polisher on site, I was responsible for the finish on the furniture.
Once a week or so I would take myself off with my box of polish, wax, brushes etc and tour the palace looking for damage to repair. Regular features were damage to hall chairs from the buttons on the backs of the footmen's uniforms and scratches to dining tables from cufflinks. It was a tremendous privilege to be allowed to roam the palace unaccompanied.
In the early days, I would often get lost in the building, amongst the labyrinth of backstairs and corridors. With 775 rooms it was easily done.
Not all our duties involved the restoration of furniture. We would help out with the setting out of garden parties and help with the hangings on the balcony for the Trooping of the Colour. I even remember repairing part of a parquet floor chewed by a corgi."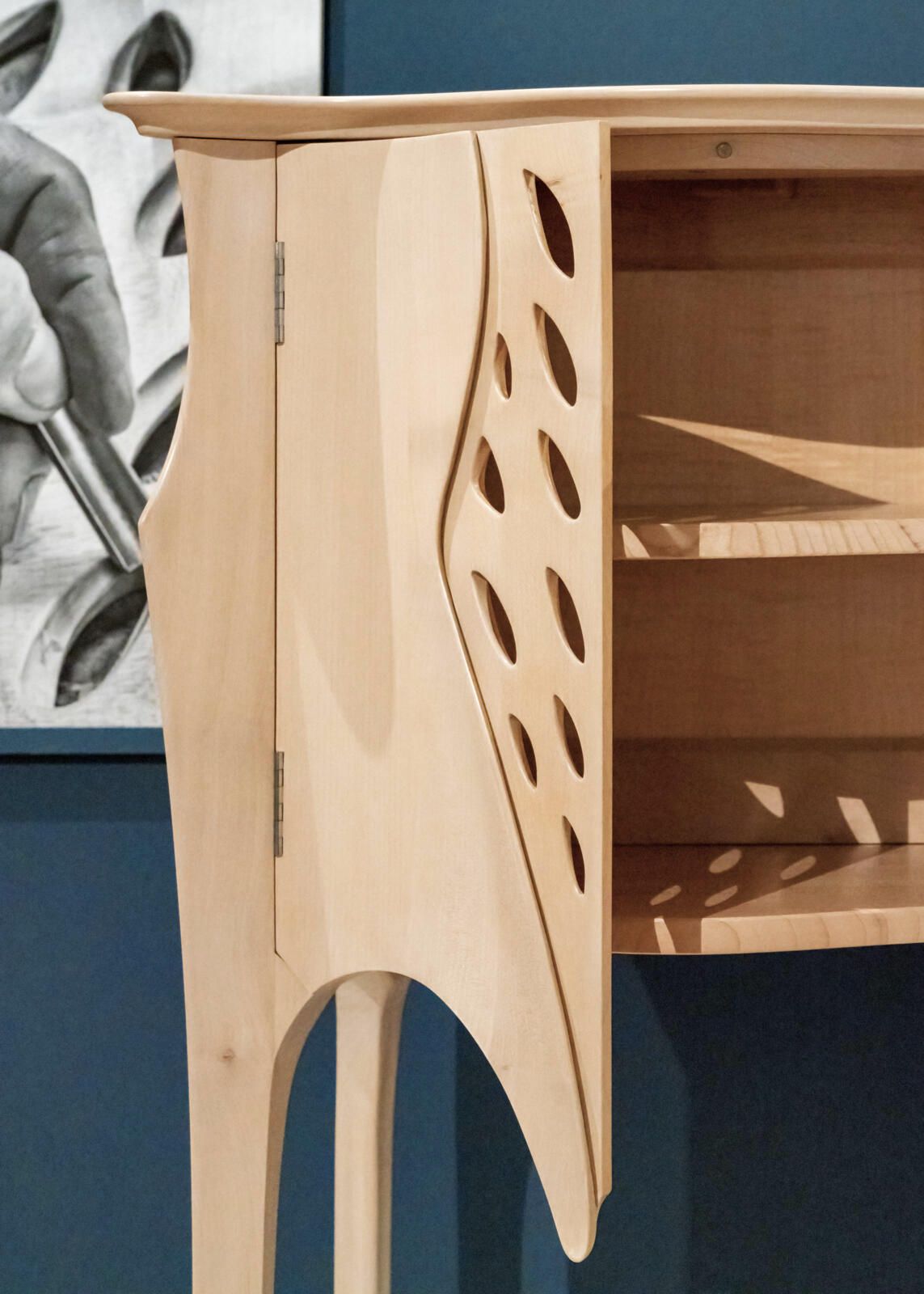 Morton-Evans illuminates his inspiration for Sacrum II, explaining, "Many years ago, whilst walking on a beach on the West coast of Scotland, I found a strange bone. I had no idea what it was, but I was fascinated by its intricacy and delicacy. I later found out it was a 'synsacrum', that is, an extended sacrum which incorporates the lower vertebrae, and is only found on birds (and dinosaurs). I knew immediately that I would have to make a piece of furniture inspired by it."
He continues, "Sacrum I was that creation, but I wasn't sure I had done justice to the delicacy, and so I went on to make this more elegant, etiolated version: Sacrum II.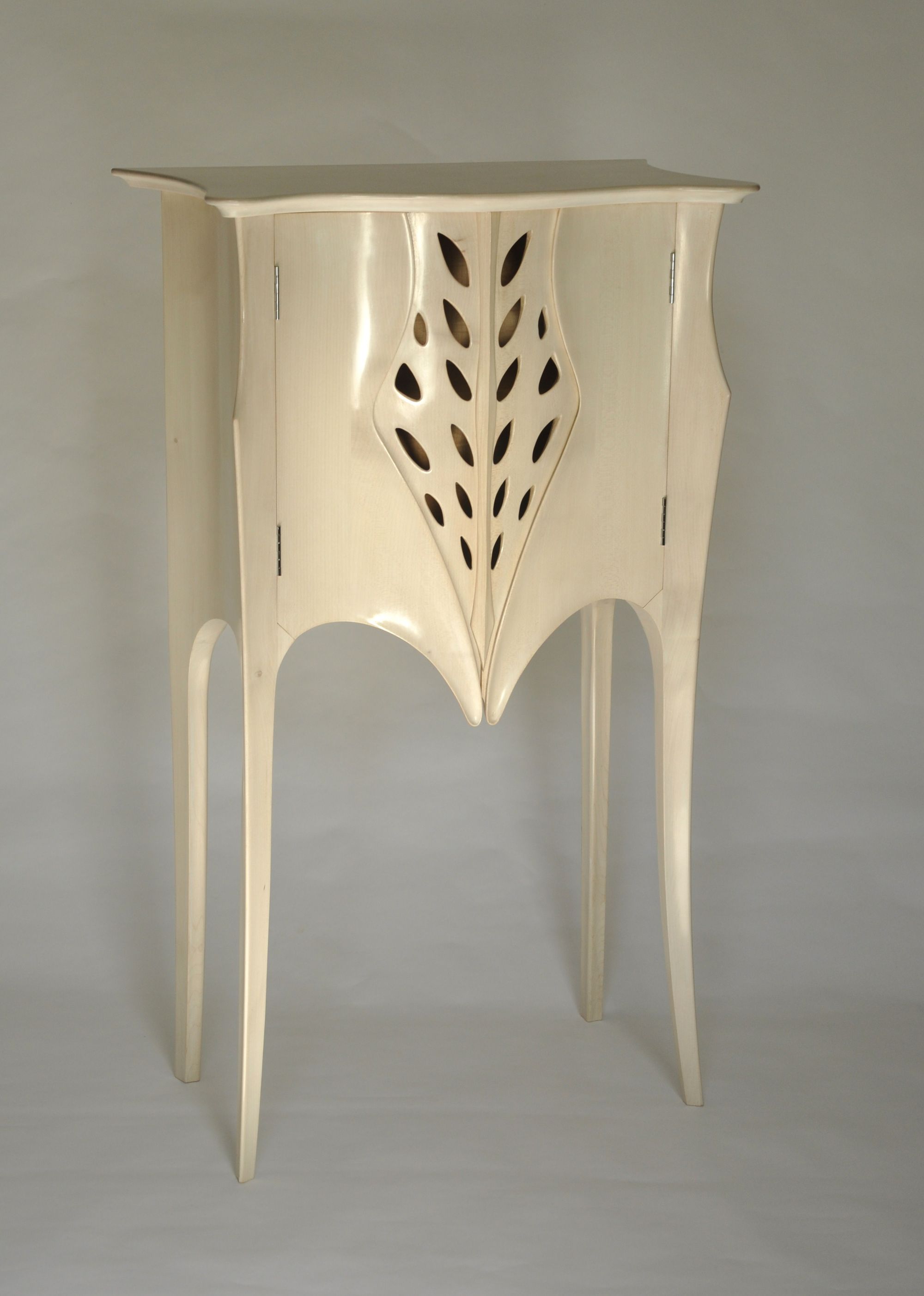 Sacrum II is built from sycamore, bleached and finished with tinted oil. As a piece of furniture, it can trace its lineage back to the pre-euphemistically named commodes of the 18th Century by such greats as Linnell and Langlois.
Because of the curves, it is for the most part made using hand tools. Each surface is finished with a cabinet scraper - a small sheet of burred steel which takes off the finest of shavings."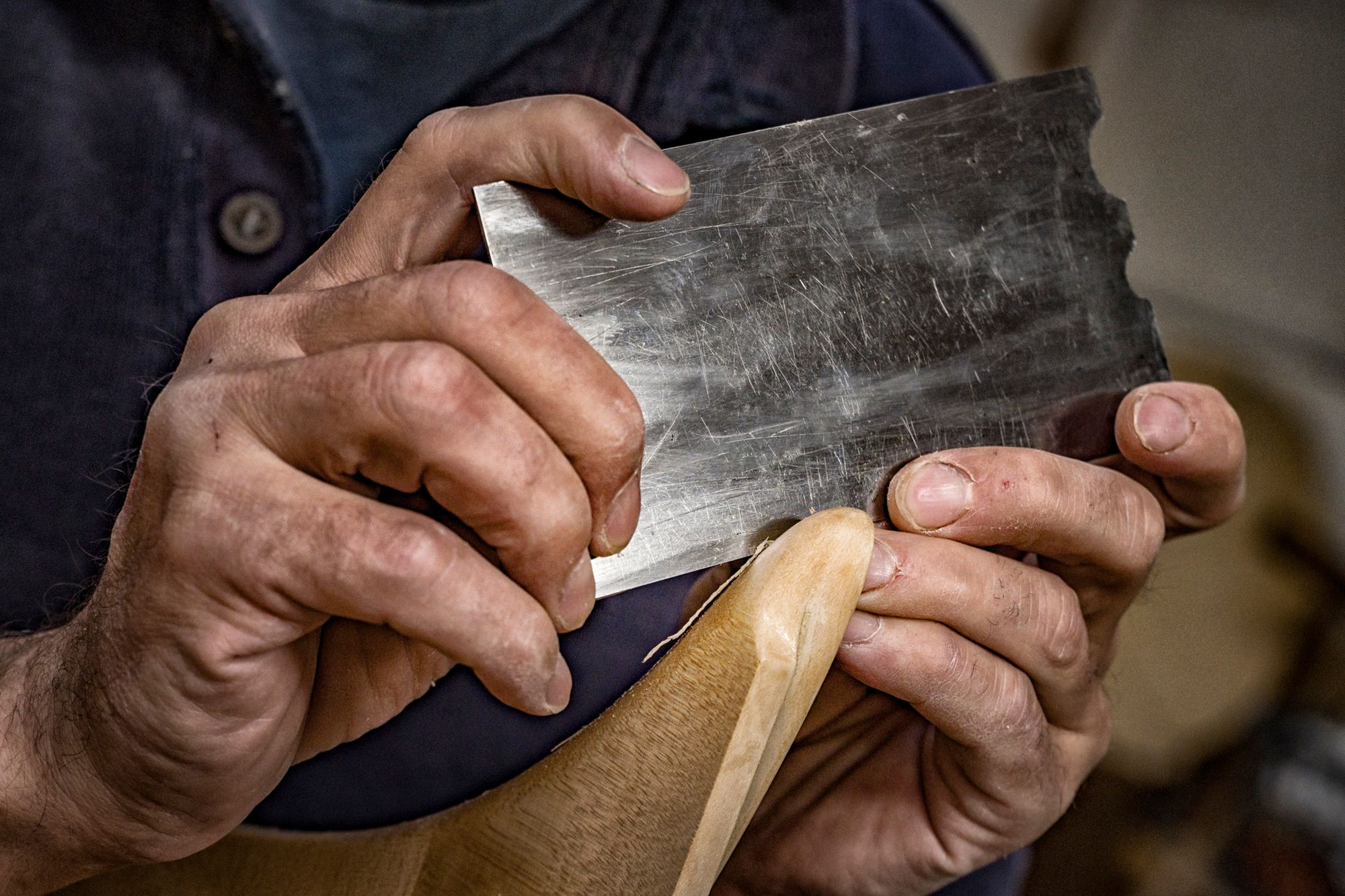 Check out Hampshire Cultural Trust's Instagram for an exclusive look into some of the artist's studios and for more information about the Hampshire and Berkshire Guild of Craftsmen and the Crafted exhibition.
You can also purchase all exhibiting items online. Shipment or collection will be arranged at the end of the exhibition via the artist.
---