Amanda Bates, winner of last year's Mixed Media category at the 2022 Winchester Art Club exhibition, joined us at The Arc, Winchester, yesterday to discuss her work and tell us more about how her practice has led to the creation of artworks that speak to the complexities and dramas of nature and life.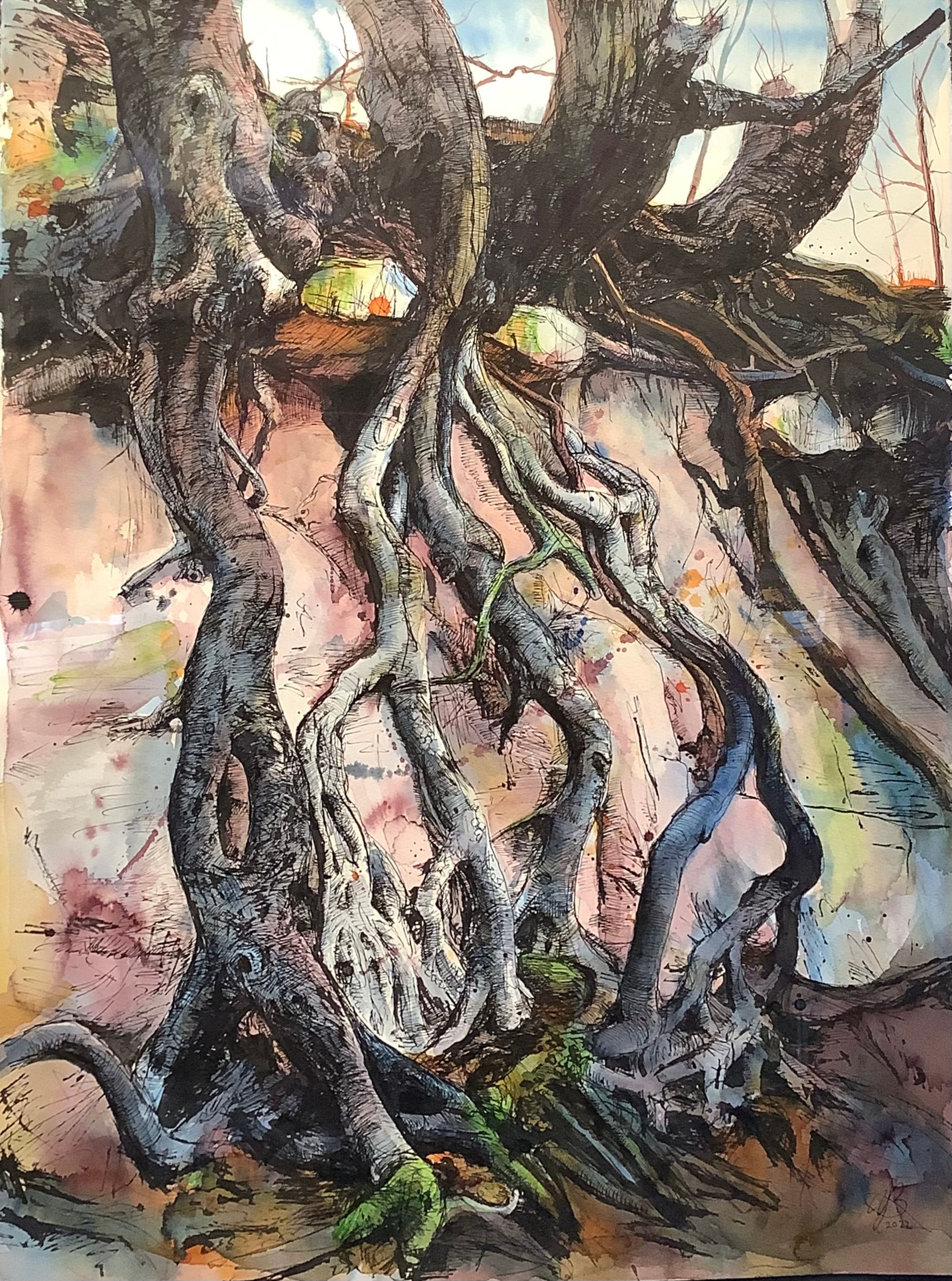 Are you new to making work and exhibiting?
No, no, not really. I've been doing art since I was very small. I started taking it seriously around 2014. A few things changed in my life, and I was beginning to think about what was really important to me and art really was. I ended up giving up work and decided that art was important and something that I needed to do. That was when I joined the Open Studios West Berkshire and North Hampshire, which is a very supportive group. Doing that has helped me a lot and made me realise that I can do some things and people do like my art, and they will buy it sometimes. It has given me a framework to do things within. I do Hampshire Open Studios as well. But because I am right in the north of the county, I have found that people don't always come up as far as Kingsclere, so it works better for me to do Hampshire as part of a group, nearer to Basingstoke. The West Berks and North Hants scheme is a smaller community, and people get to know you better, so I do that one on my own, from my home studio.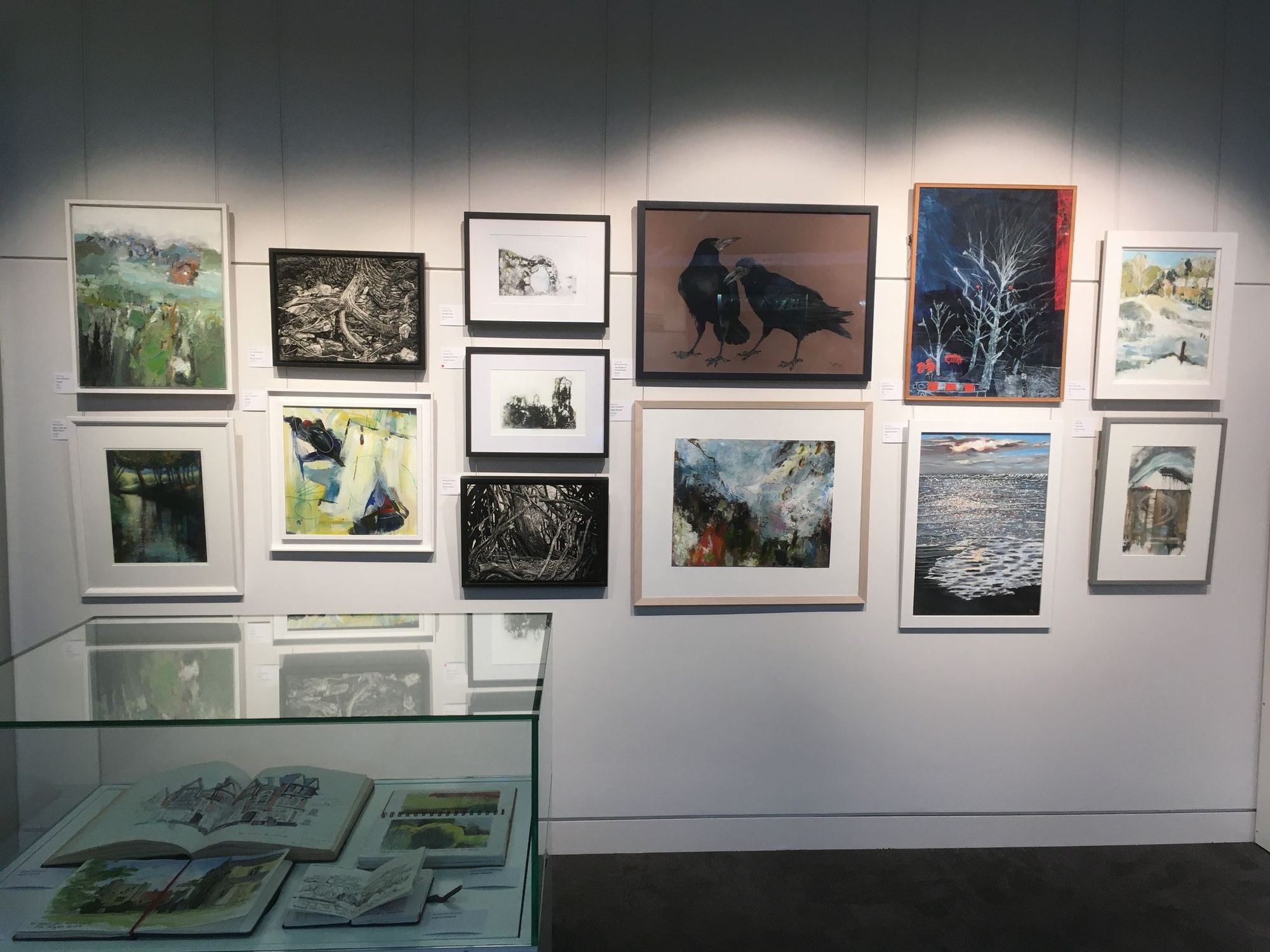 What prompted you to join Winchester Art Club and what benefits has your membership of the club brought about?
I joined Winchester Art Club two years ago, around January 2022; it was sort of a post-lockdown thing, but it was also partly pressure from fellow artists in Basingstoke who were members; they would ask me if I was a member and if I was going to be putting work into the exhibition and I thought actually, I should do that. I knew already that it was a good exhibiting club. Somebody told me that in my first year of open studios. I tried to join then, but it was too difficult because the children were too small. I am a bit older now, so I thought, what the heck, let's go for it.
It's expanded my horizons a little bit. I've been spending more time in Winchester. I've joined the Urban Sketchers in Winchester. And I managed to sell a few pieces, which is very nice.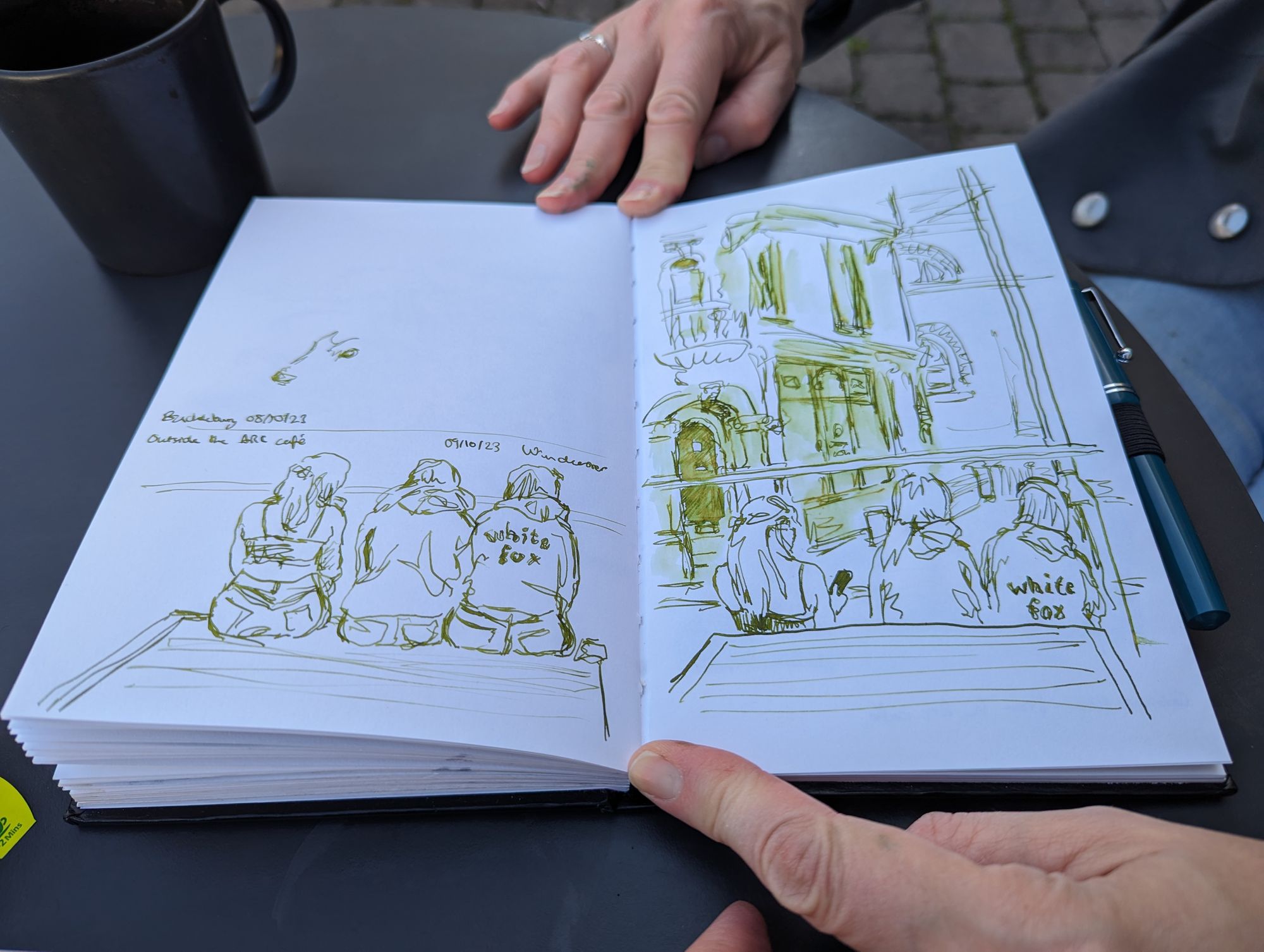 This year your works King of the Castle, Construct and Claw have been dark, dramatic and deftly delineated. Could you tell us more about your style and the creation of these pieces?
I think my style is just something that developed. But I do like well-delineated things. I like edges. The darkness of it is partly dictated by the fact that it is black and white. I use Indian ink on clayboard because Indian is pigment ink and that is the sort of thing you need to use if you want to scrape it back. I've tried coloured ink as the main colour, and it doesn't always work quite as you want because of the coverage. Black works really well. You don't get pale bits here and there or darker bits where you have gone over again, and it is classic black and white. I do quite like the drama. I seek out dramatic subjects. I tend to hone in on the dramatic features, I guess that is just what I like. Some people find them gloomy or scary in a way, and they often talk about fairy tales, but I like fairy tales anyhow. I like narratives, I love reading books, and I love stories. There are stories in the pictures, but they are not stories that I am dictating; they are stories that I am finding, and they might not be the same story that you see. There is always something to see that maybe isn't there. You can see faces and things; some of them I see when I am drawing, some I see afterwards and some of them I might not see at all, but somebody else might. I quite like that. I often show just a small part of my subject so that it's almost abstract, about the shapes more than anything, but it is generally quite obvious what it actually is.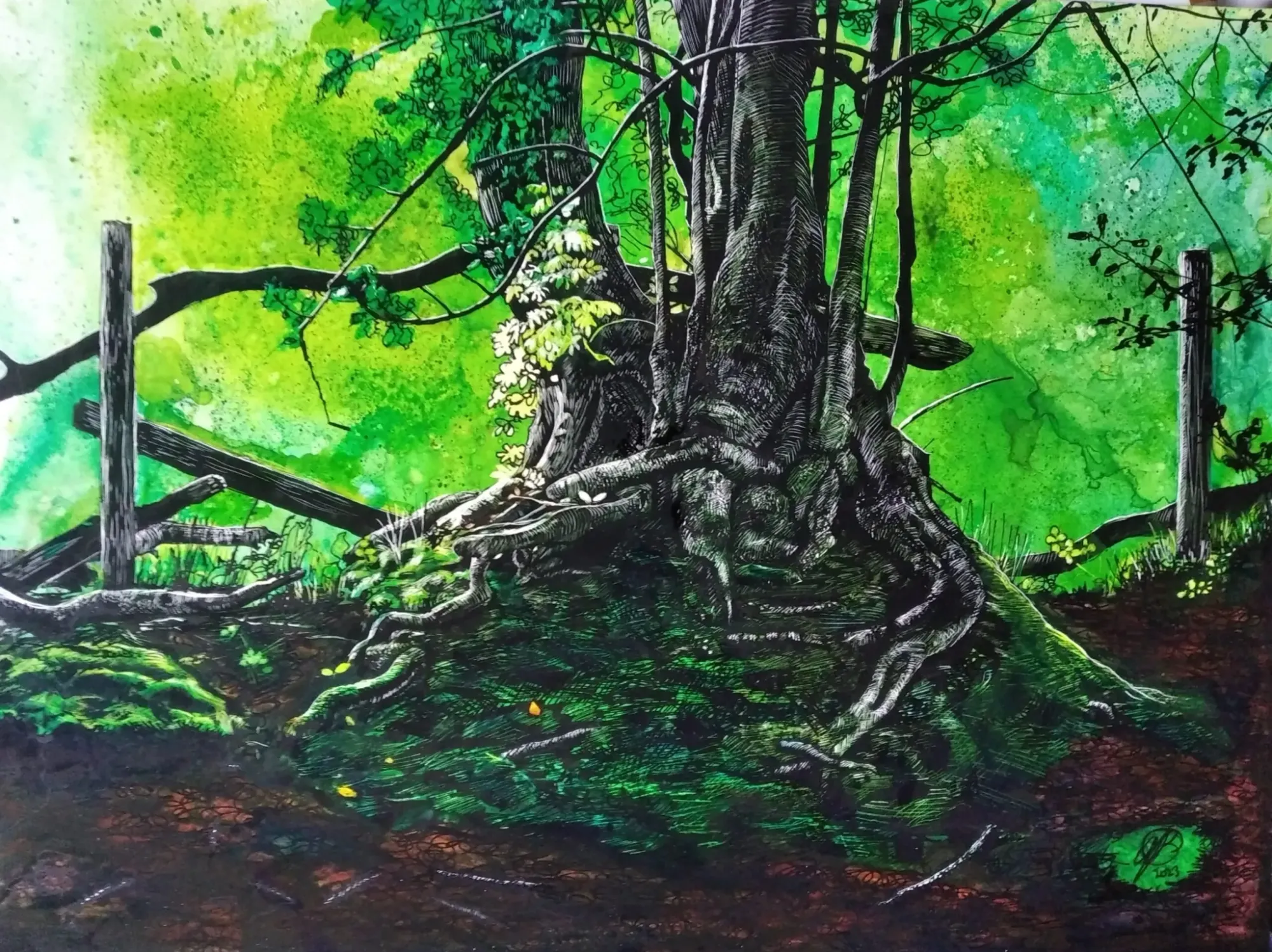 As winner of last year's mixed media category what advice would you have for aspiring artists?
Be true to yourself and make art of subjects that interest you. Find media that matches that and works with it that you can identify with. Practice a lot and always look. You cannot make art if you are not looking, even if you are not making art of what you are looking at.
Winchester Art Club's Annual Exhibition 2023 is now open at City Space, The Arc until 12 Nov 2022. Find more information on this exhibition by clicking here. All works are available for sale, and you can vote for your favourite piece for the People's Choice Award, which will be published at the end of the exhibition.
---