To mark International Women's Day, we have selected images from the Hampshire Cultural Trust historic photograph collection that show the important contribution played by women taking on what were then non-traditional roles during the First and Second World War.
The First World War was the first in which the female population was mobilised to support the war effort by doing jobs formerly done by men.
Women in Andover worked at the munitions factory based at Tasker & Co, Waterloo Foundry, Anna Valley, Abbotts Ann. Female munitions workers are here seen pictured with shells and next to machinery in the machine shop.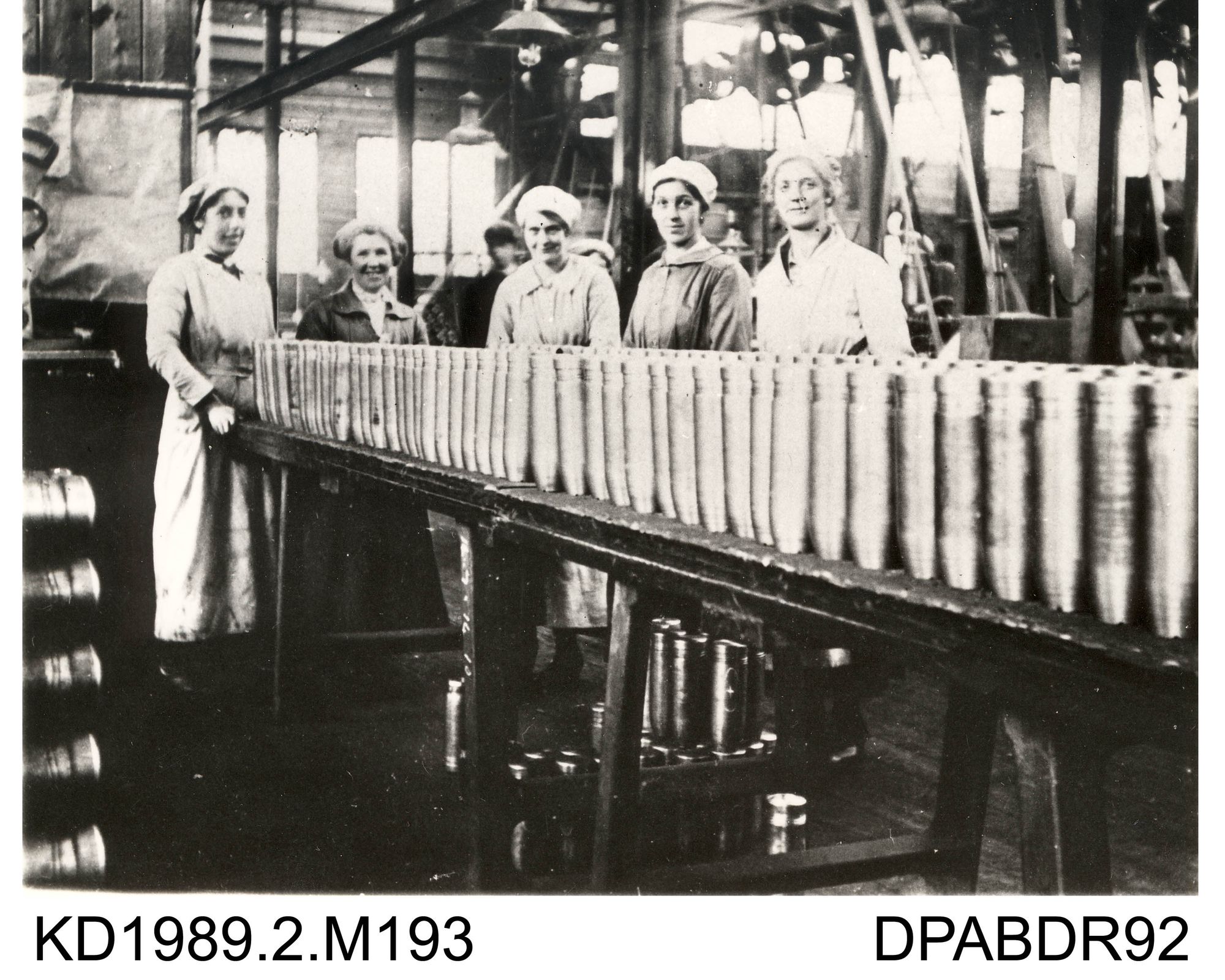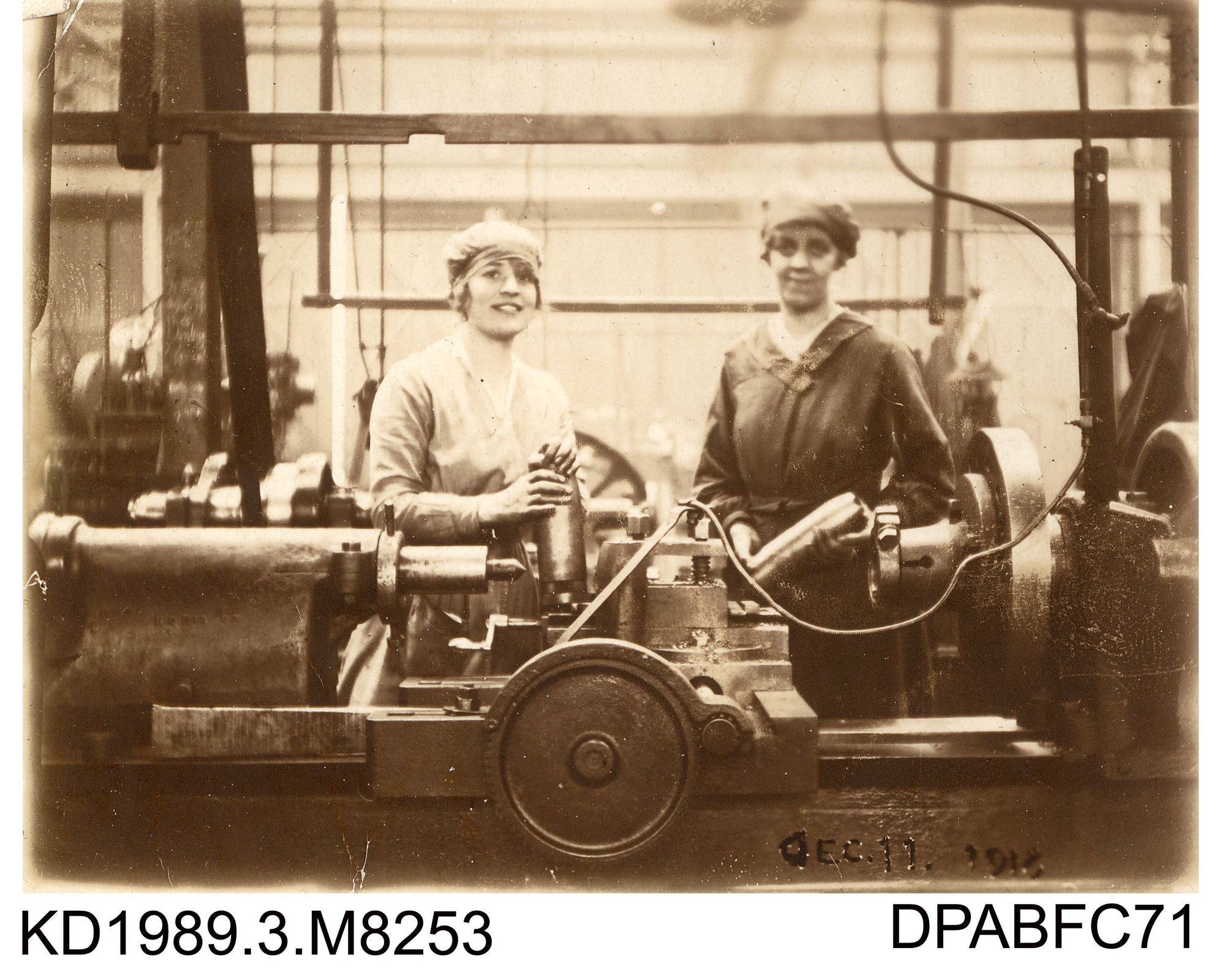 In Winchester, women took on the role of auxiliary postwomen.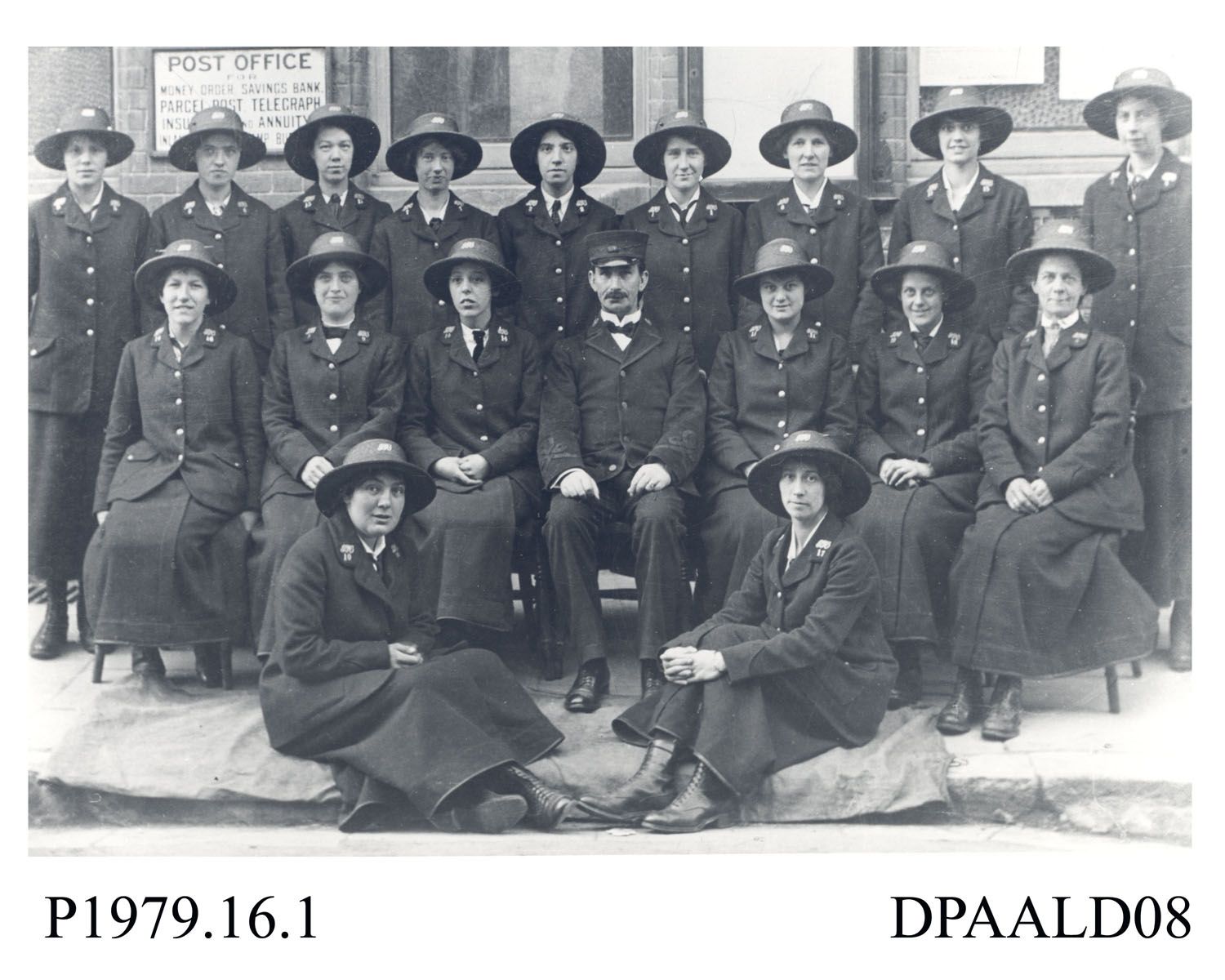 In the countryside, members of the Women's Land Army took on agricultural work. Here women are shown bailing, and Kitty Raynsford is shown ploughing near Basingstoke.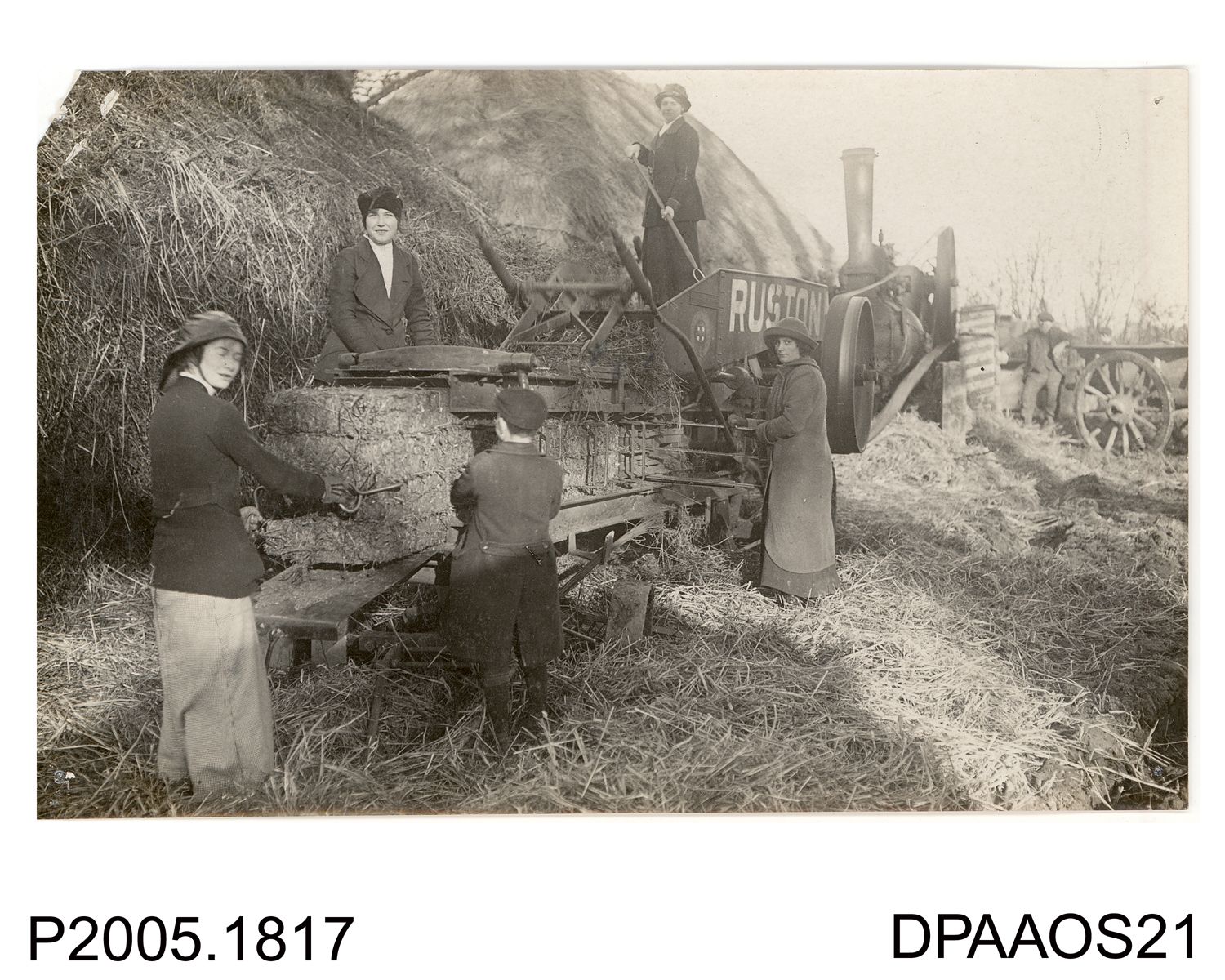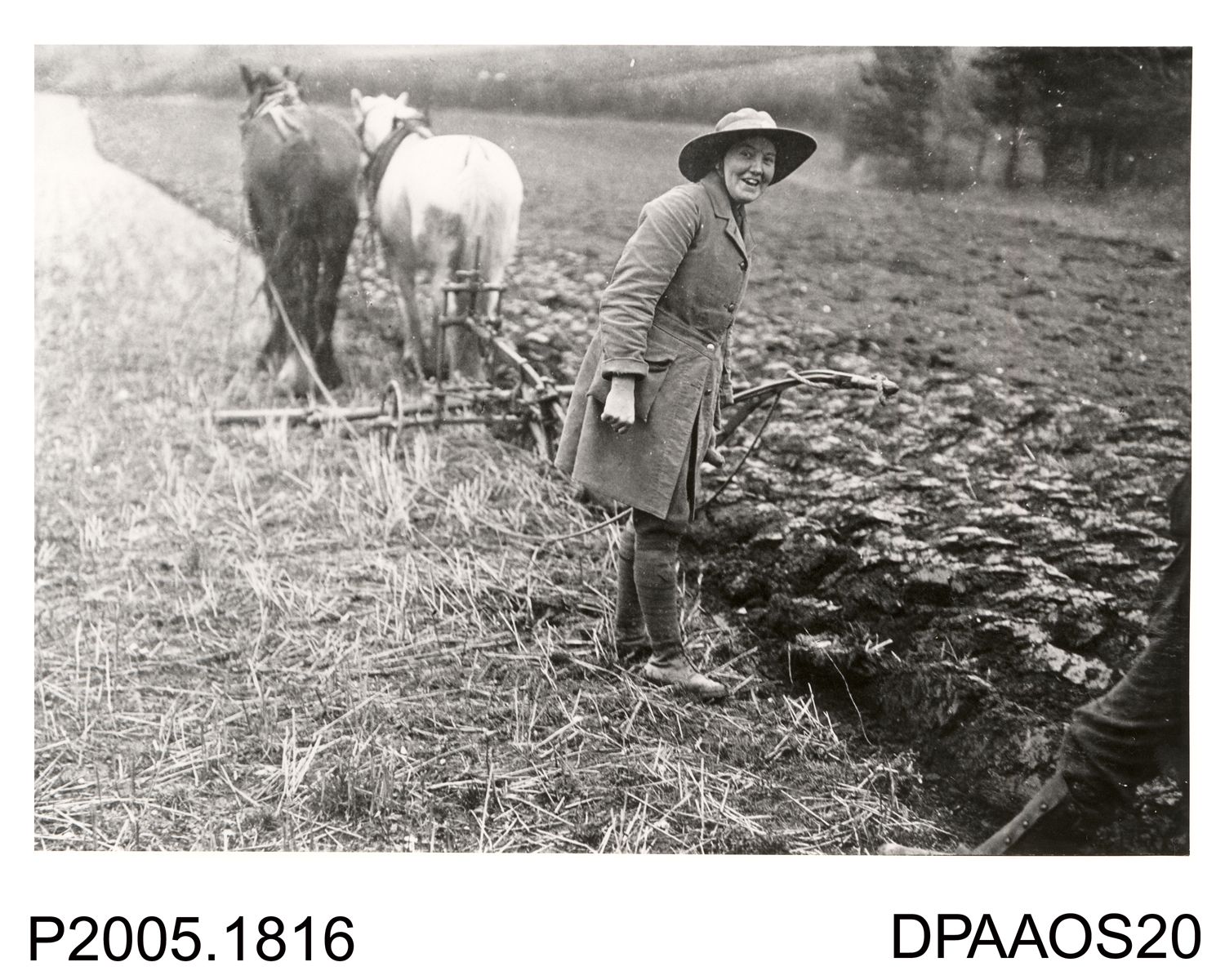 With the return of war in 1939, women were again mobilised to support the war effort.
Women served with the Auxiliary Territorial Service, and this image from the time shows a team of anti-aircraft or ack-ack gunners who served on Hayling Island during the Second World War. This photograph belonged to Cpl Margaret Beetle (later Hunt), shown top left, who later in life devoted time to educating children about World War II and the Battle of Britain.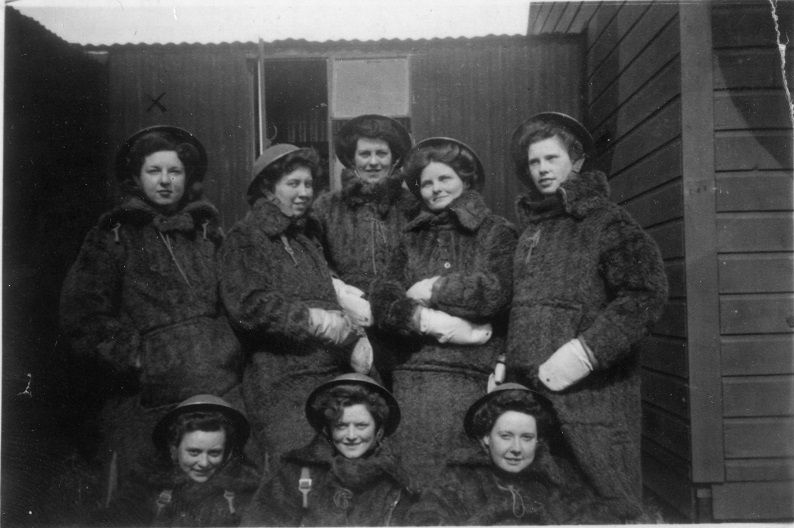 Women again played an important part in working the land. Here a 'land girl' is shown driving a tractor whilst hay sweeping at Forty Acres, Havant Road, Havant in 1943.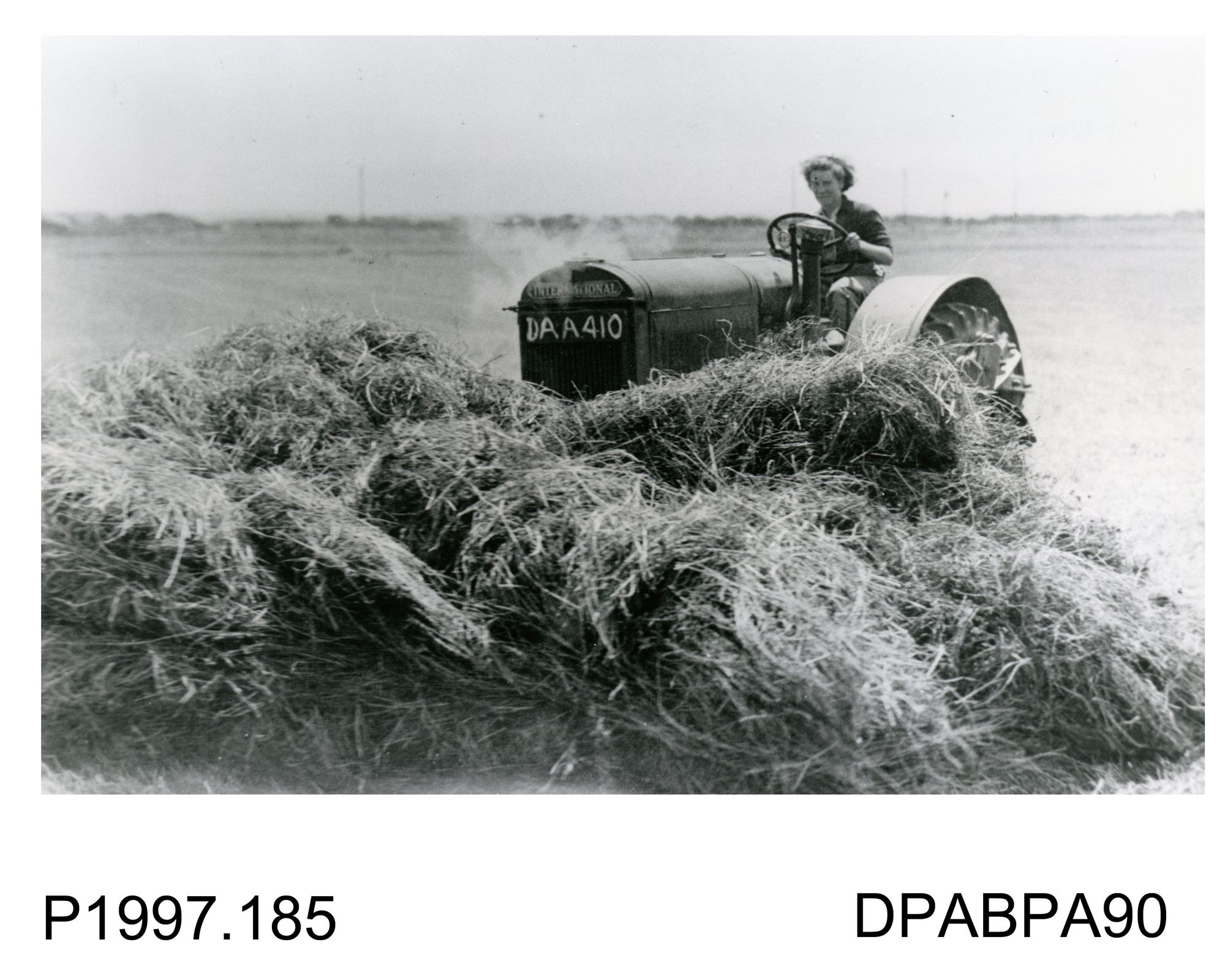 The Hampshire historic photograph collection contain over 33,000 images which help us tell the stories of women's lives in Hampshire. You can find many interesting photos in the Hampshire Cultural Trust online collections or are shared on the Hampshire in Old Photographs facebook page .
---
If you have enjoyed Culture on Call and you are able to make a donation, please click the link below. Any support you can give will help us keep communities connected to culture in these difficult times.