Created using Somerset willow and silver birch cut as part of local heathland conservation, 'In the Thick of it' was Laura Ellen Bacon's largest installation to date in 2012.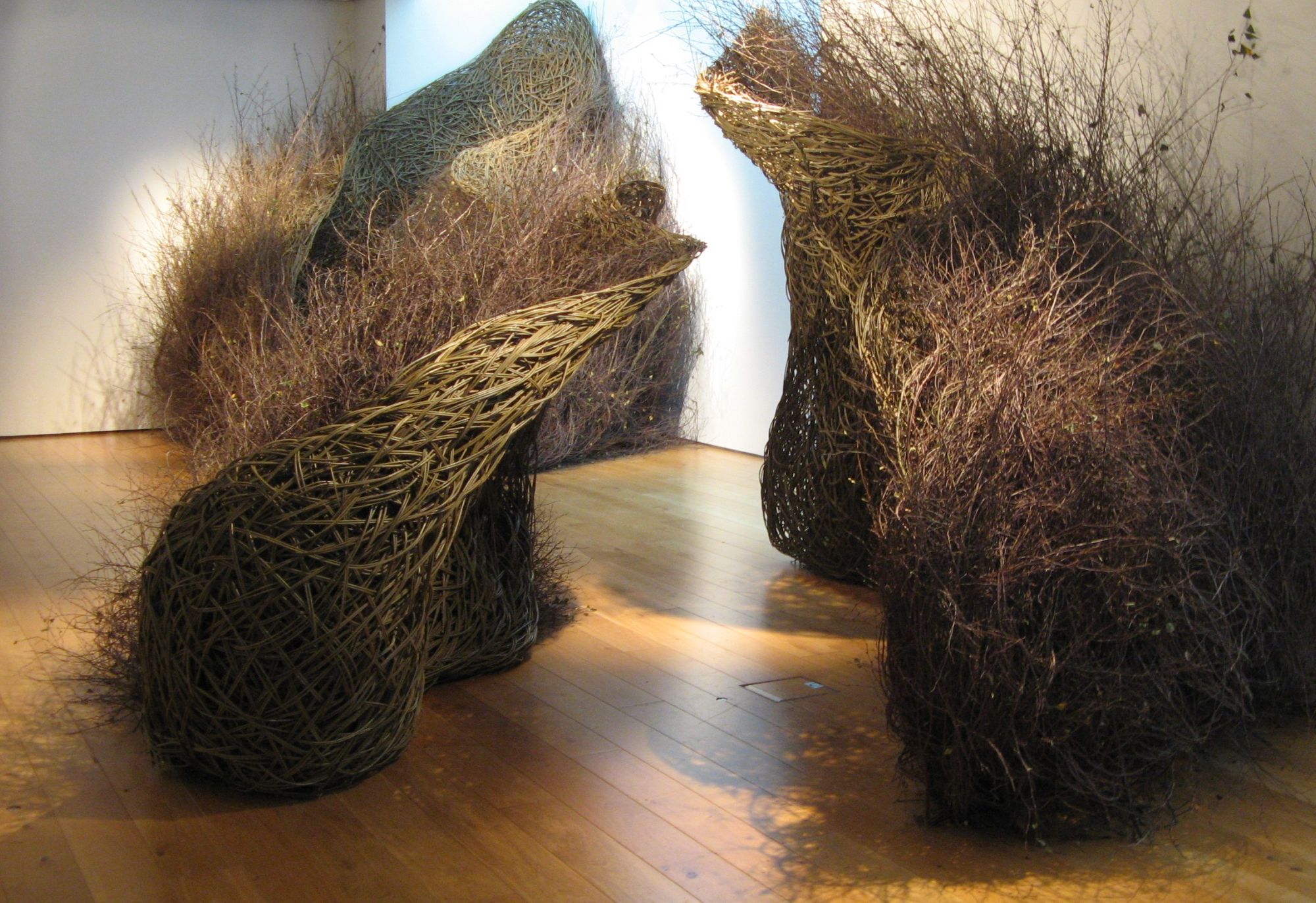 This work was Hampshire Cultural Trust's first commissioned site-specific installation. It took place at The Gallery in Winchester Discovery Centre from 12 Oct 2012 - 6 Jan 2013. Our second, from paper artist and sculpture, Andy Singleton is coming soon.
Below is a video commissioned by Shedlight Productions of the creation of A Woven Space in The Gallery.
Much of my woven work is built on site, entwined into buildings, trees or other structures. I often create my forms from the inside, which results in forms that are smooth on the outside, with an unseen, chaotic and frenzied interior that supports the surface texture. In contrast, with 'In the Thick of it', I wanted to turn my forms 'inside out' and allow the requirements of the structure to be visible on the exterior, while the experience of the internal space is revealed.
The forms I make have a closeness with the fabric of a building: their oozing energy spills from gutters, their 'muscular' forms nuzzle up to the glass and their gripping weave locks onto the strength of walls. Whilst the scale and impact varies, I relish the opportunity to let a building 'feed' the form, as if some part of the building is exhaling into the work.

Laura Ellen Bacon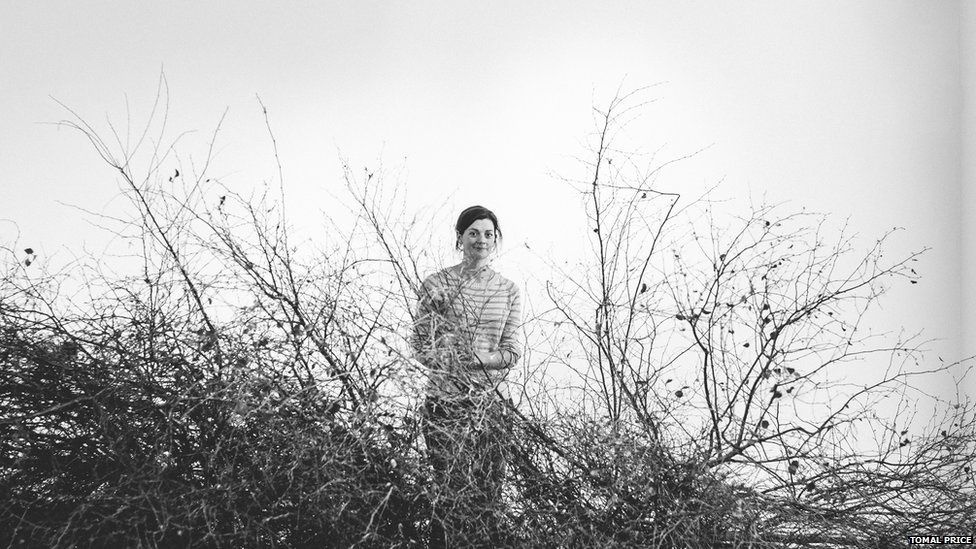 Cover Image: © Tomal Price
---
If you have enjoyed Culture on Call and you are able to make a donation, any support you can give will help us keep people connected.