Hops were first introduced to English brewing in around the 15th century. First used to help purify the water, later used for flavour. To fuel the demand for hops, hop farms sprang up along the south of the country, from Alton through to Dover.
For around 200 years, hop farming was a key industry for East Hampshire and areas surrounding Alton such as in Buriton, Weston and Binsted. You can often still see the remains of this industry today with wild hops growing in hedgerows near old hop farms.
Hop picking would begin in very late August or early September. It was a highly labour-intensive task. So much so, that the local population couldn't manage the workload over the few short weeks. Instead, they relied on seasonal migrant labour to rapidly swell the workforce. This labour came in two forms, Romani travellers and hop tourists.
Romani travellers made a sizable proportion of the workforce. They would travel often to the same hop farm each year for work.
The second form of seasonal labour came from the surrounding cities such as Southampton, Portsmouth, and London. These city dwellers would spend their lives working in the dusty and smoky industry of the city. In the late summer, whole families would travel to the countryside on a hop picking holiday. They had the chance to spend a short amount of time working in the countryside whilst still earning money making their holiday away from the city possible.
Here, we have a selection of photographs of families enjoying their hop picking holidays and Romani travellers working in the fields.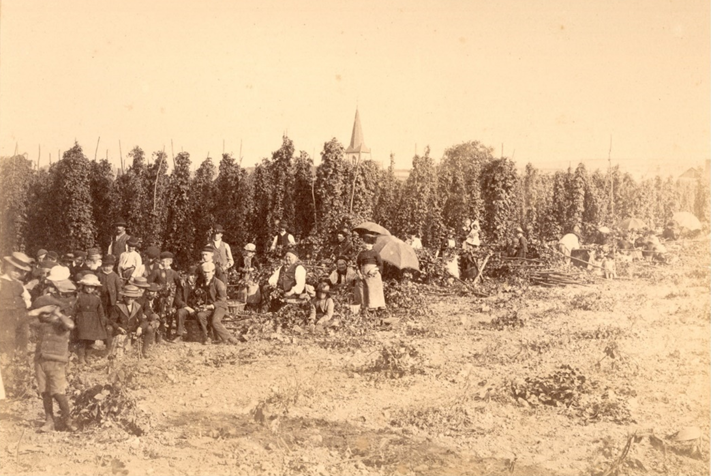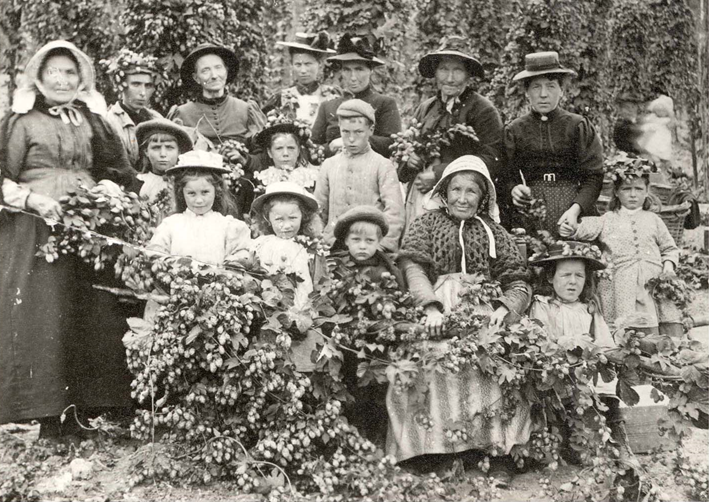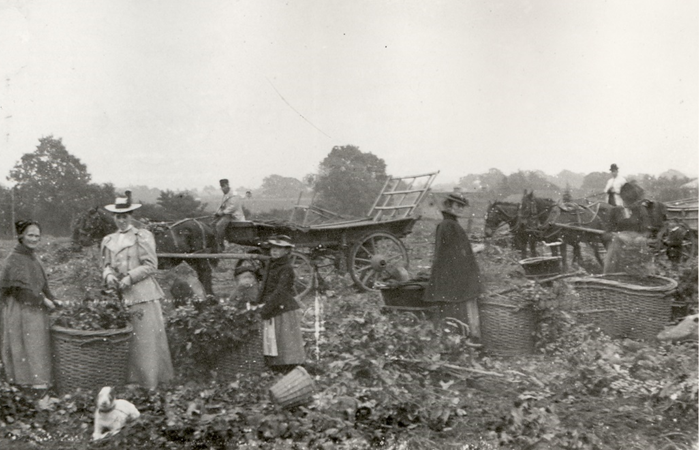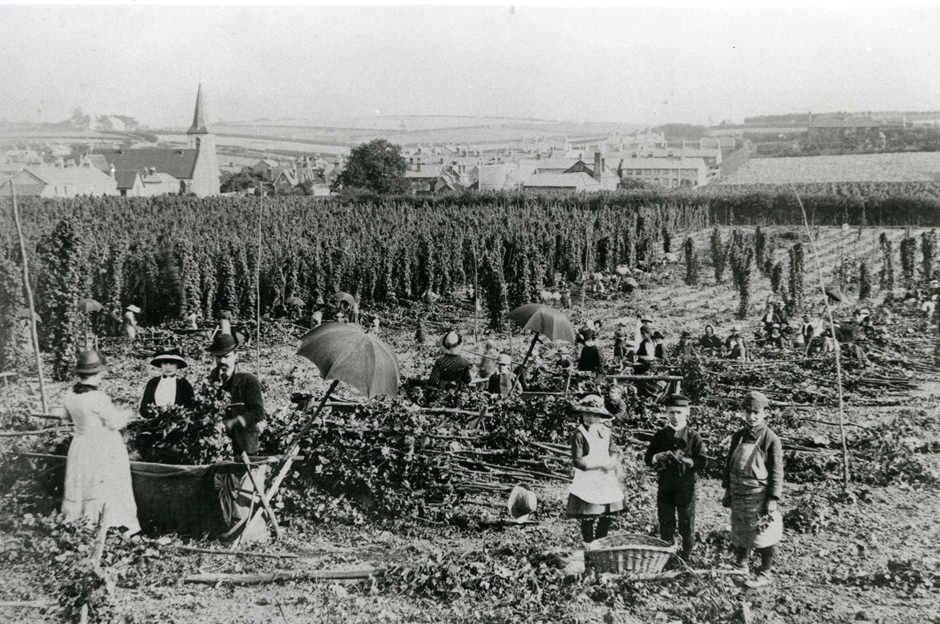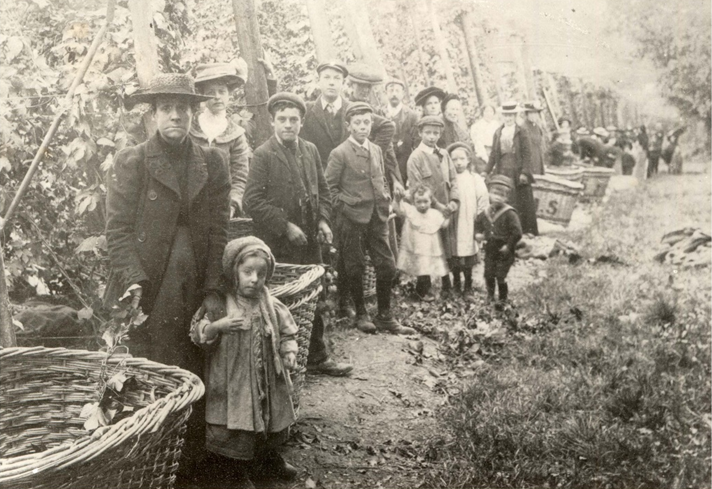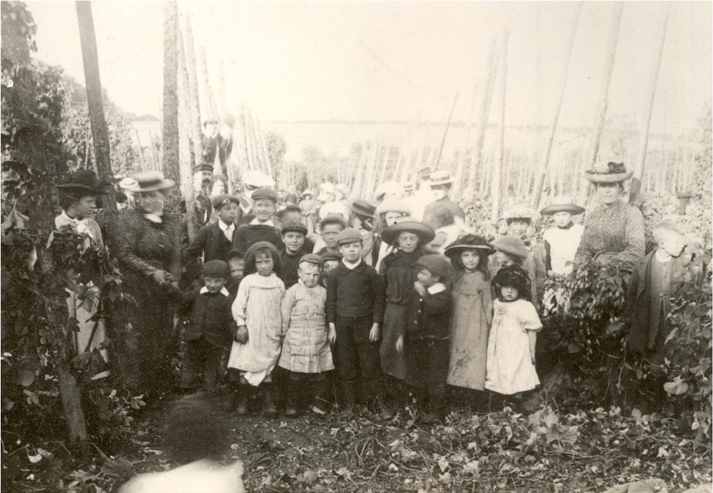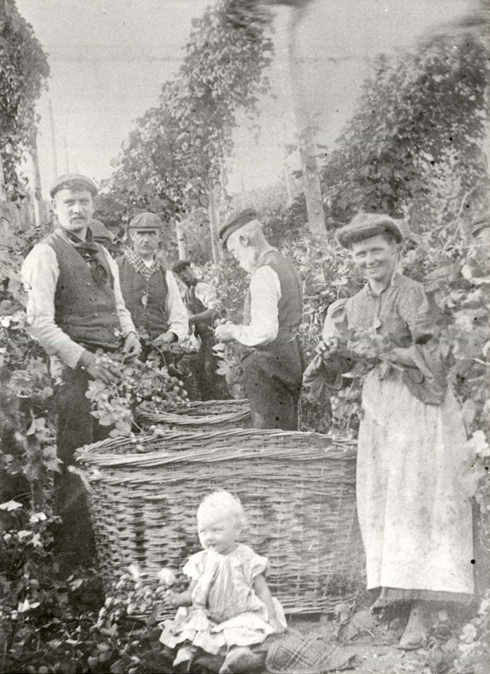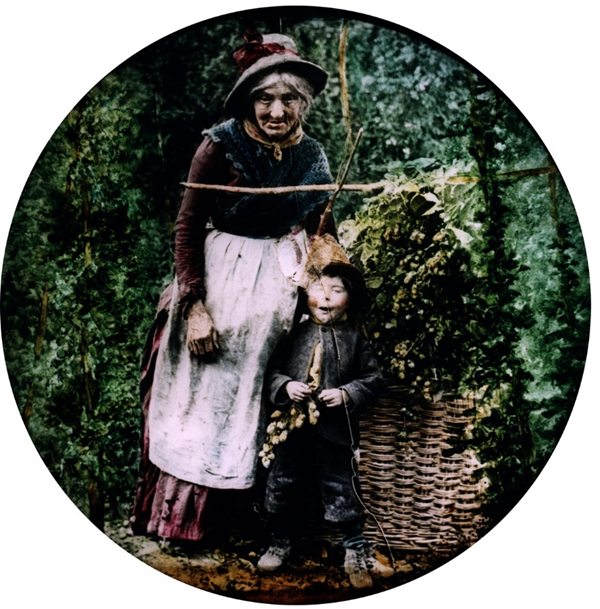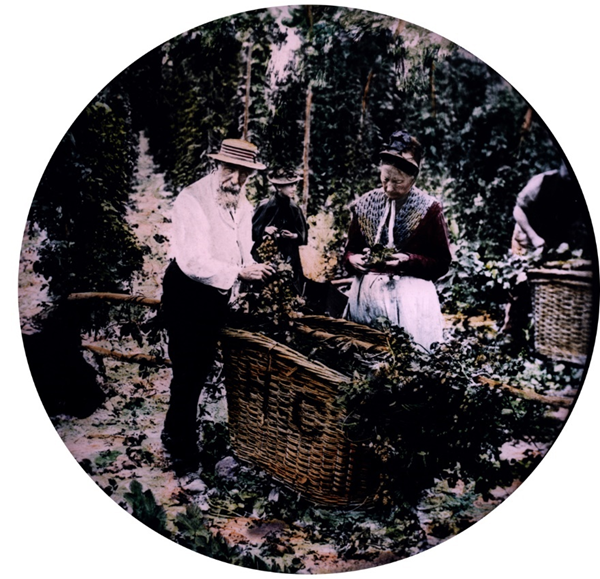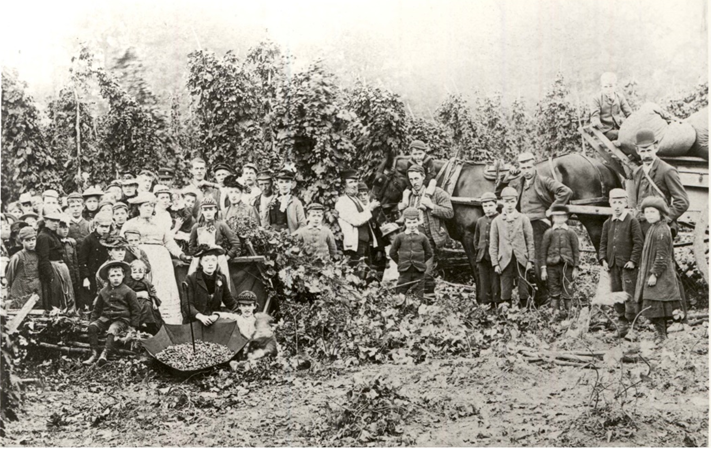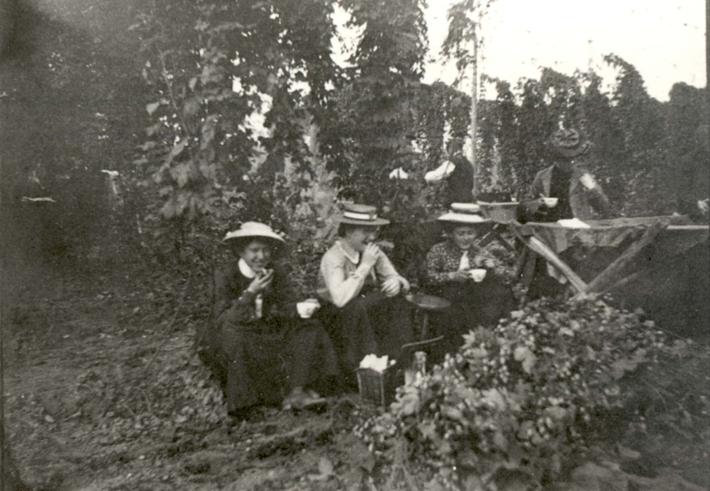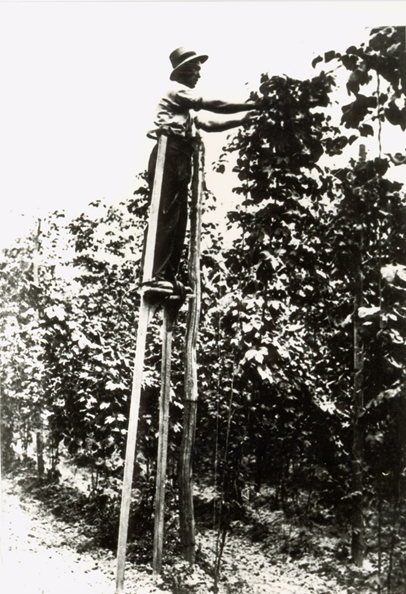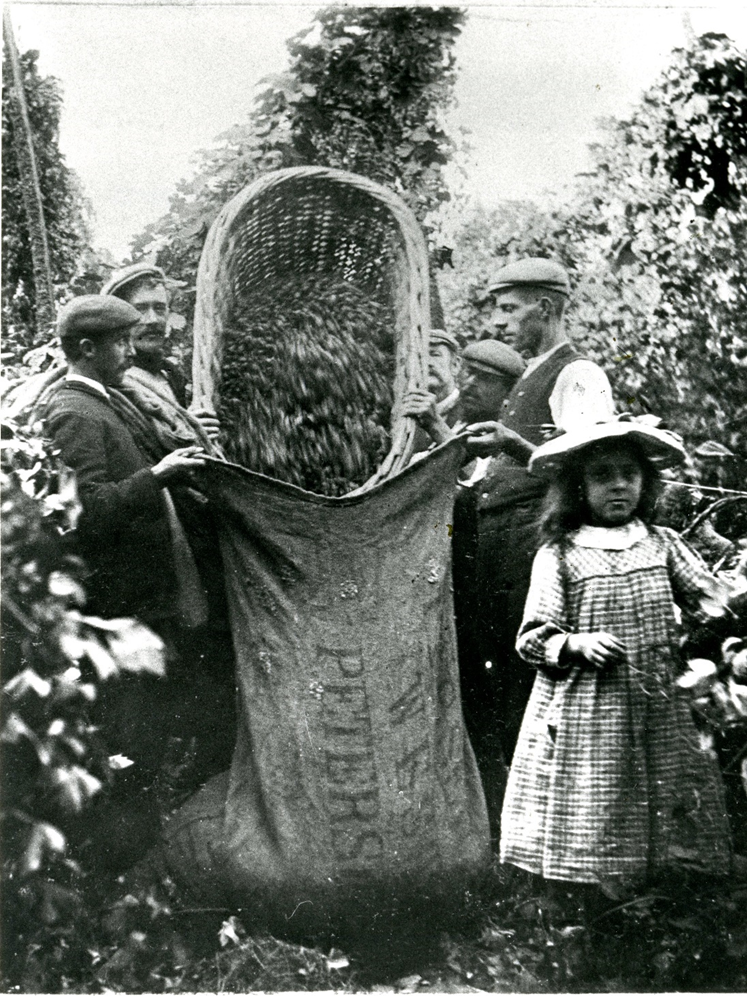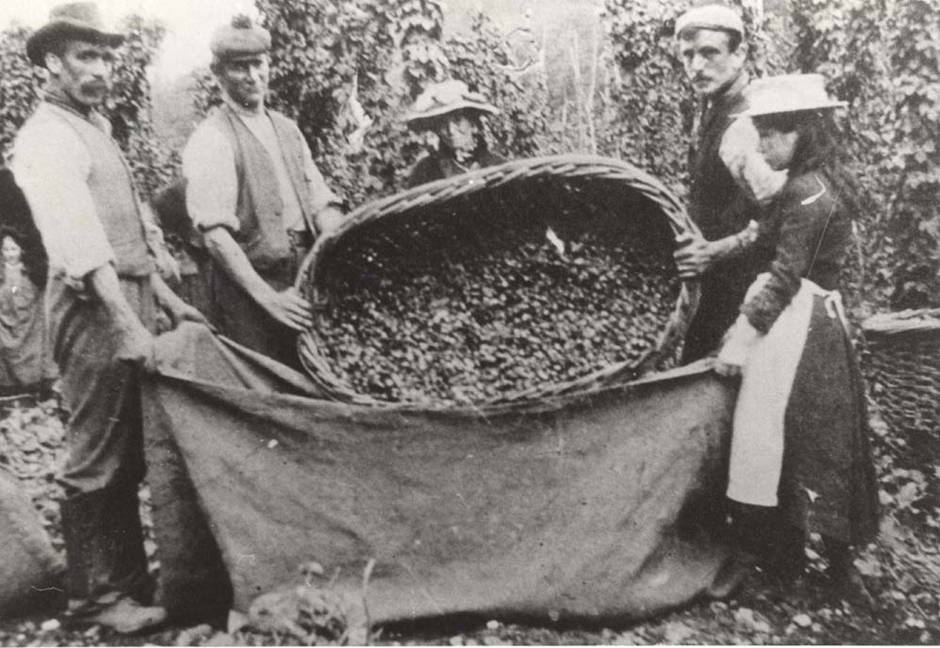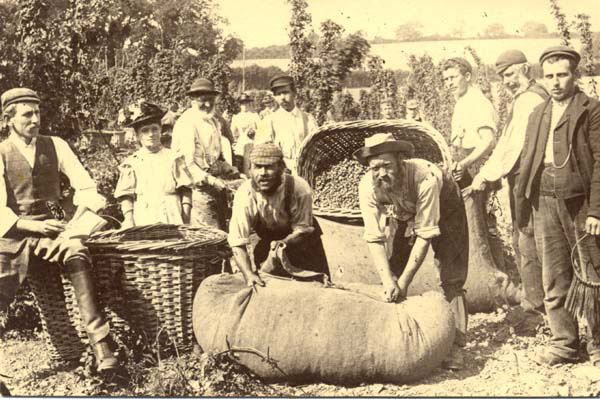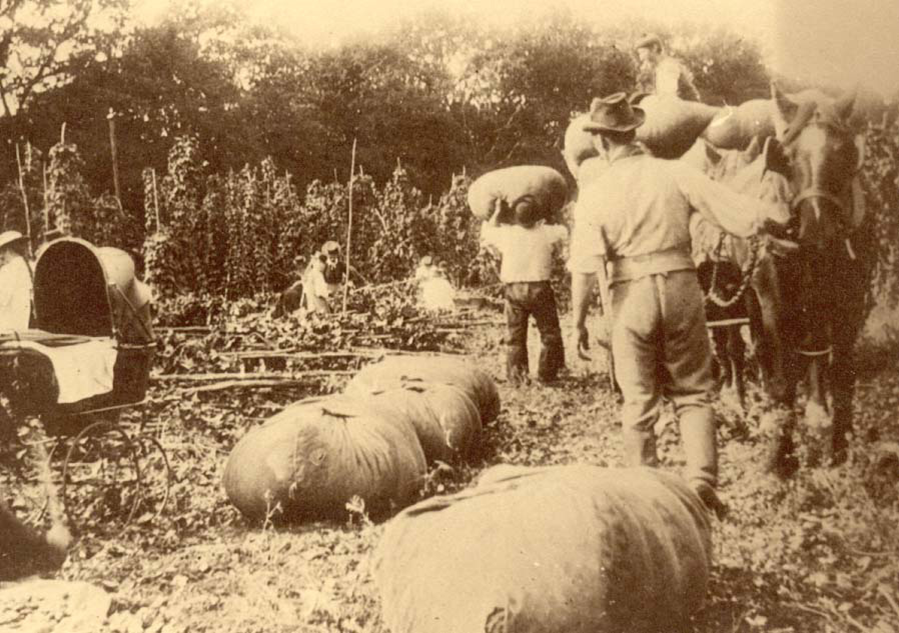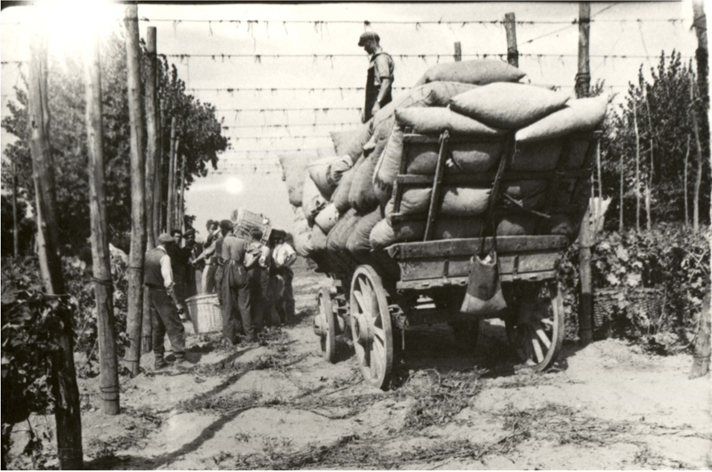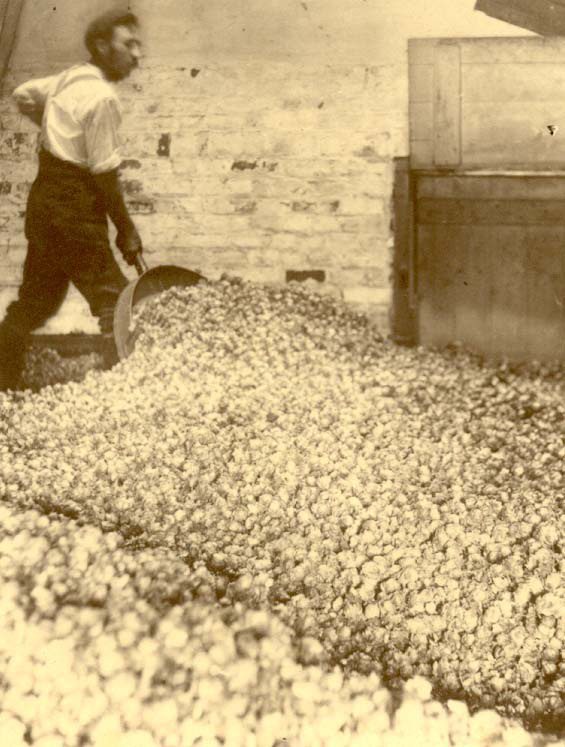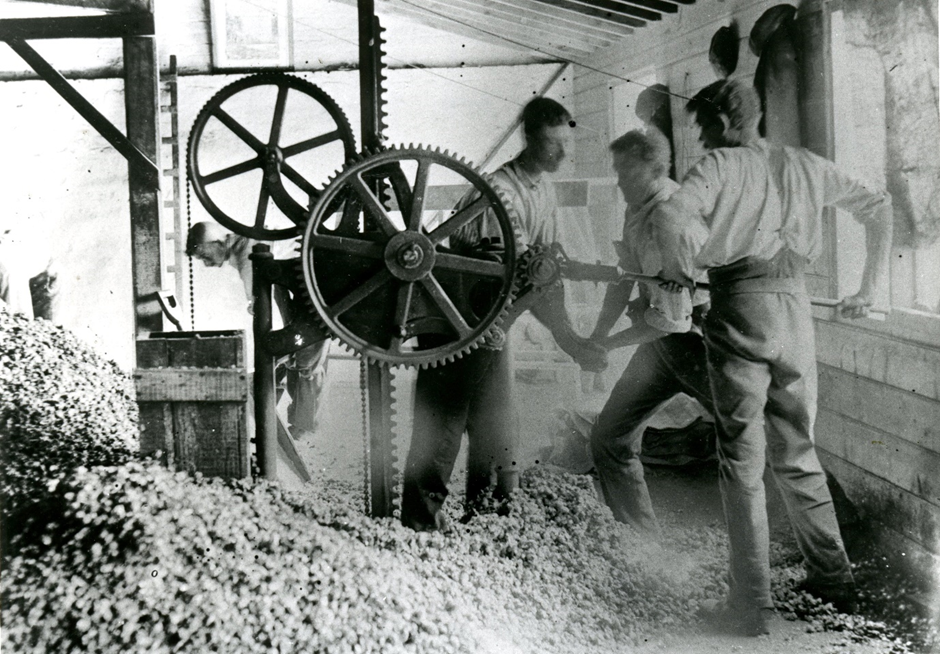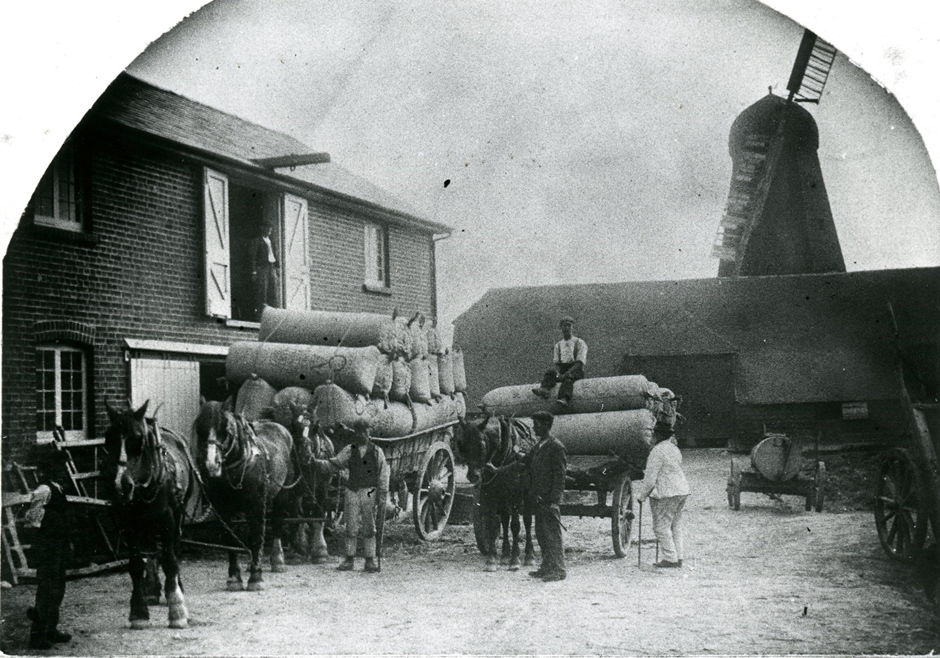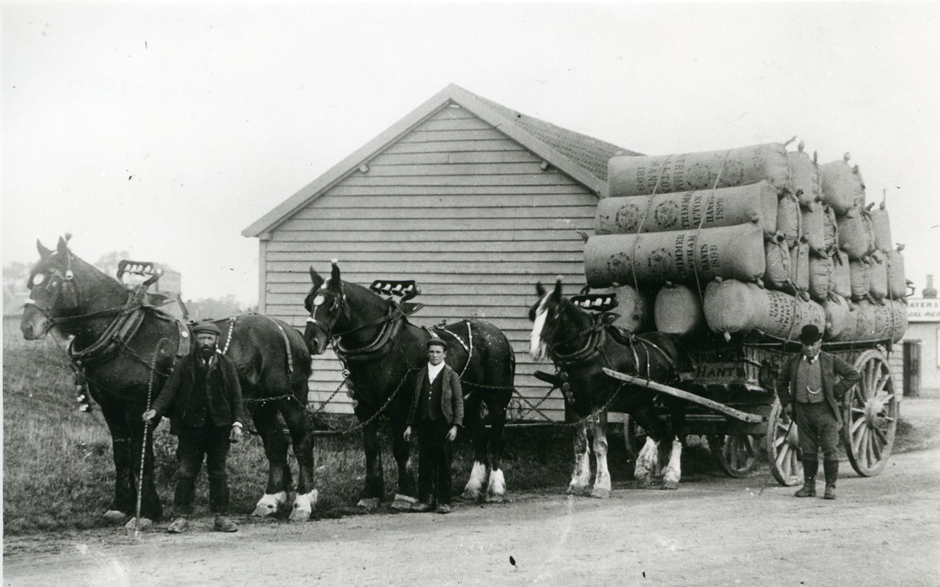 ---
To explore more of the history of Hampshire through the photographic collections managed by Hampshire Cultural Trust, visit Hampshire in Old Photographs.
---