Read on for the third blog in this four part series from artist Mahlia Amatina.
---
In the last blog, I talked you through my art exhibition 'On a spectrum – an exploration of Asperger's syndrome', which was my first exhibition since my diagnosis of autism. Feedback was positive and visitors really valued having different mediums (visual art, writing and videos) to engage with, and my messaging around autism awareness seemed to resonate more strongly through these different channels.
'Around the World in 80 Washing Lines' (#80WashingLines) was my next art exhibition, and it focused on the premise of similarities between human beings across the globe - all through the means of laundry. It was accompanied by the by-line 'it doesn't matter where we are in the world, who we are, and what we do – we all have laundry to do!', as well as 80 stories and images of clothes hanging out to dry, from 80 different countries and people.
Being diagnosed with autism was an emotional time and I felt this overwhelming sensation of being different – but also being the same as everyone else, all at the same time. I'd always known this feeling, but it became more heightened during this time. We were also living through the Brexit vote (the project started in 2016), so a sense of dividedness and differences in society felt all the more profound.
This feeling was a strong driving factor in me collecting and connecting with 80 different people from around the world to fulfil this project. Below is an example of just one of the 80 images and stories that made up the exhibition: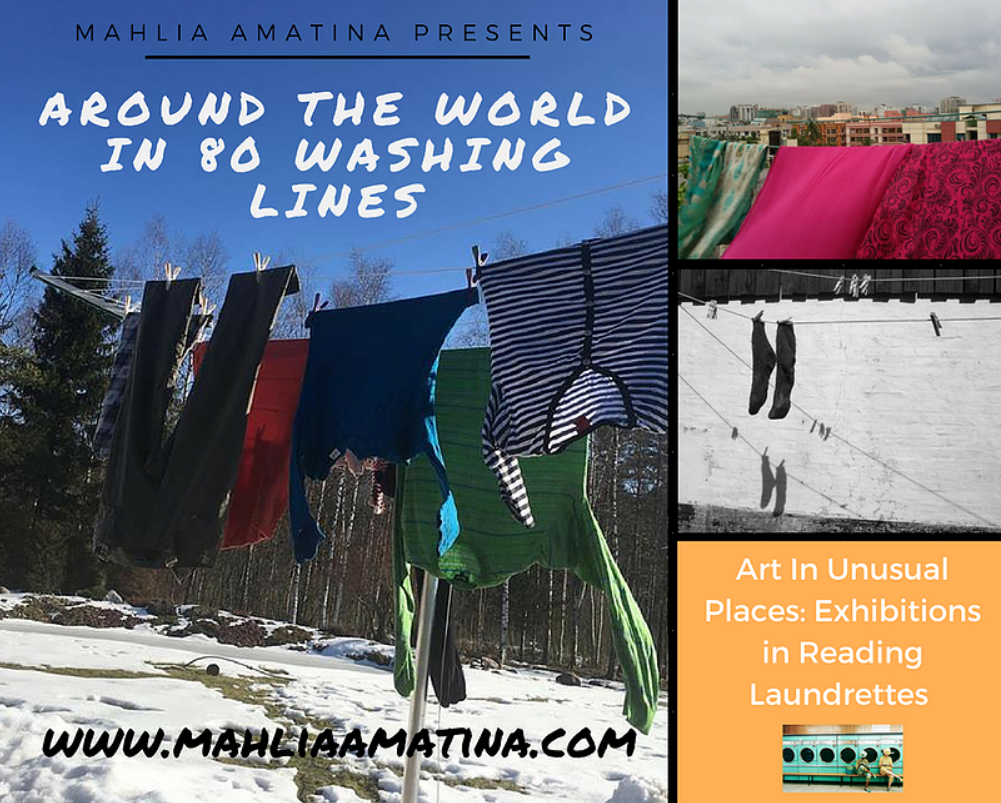 The project grew over time; from being exhibited in local launderettes, to three venues in the south-east of England at the end of 2017. The video below shows what the Reading based exhibition looked like, and its connection with autism.
Below is an image from the opening night of the Reading exhibition, where I had special guest, autism advocate Carly Jones MBE, open up the show – Carly was a complete pleasure to meet and it was a fantastic way to kickstart the exhibition series!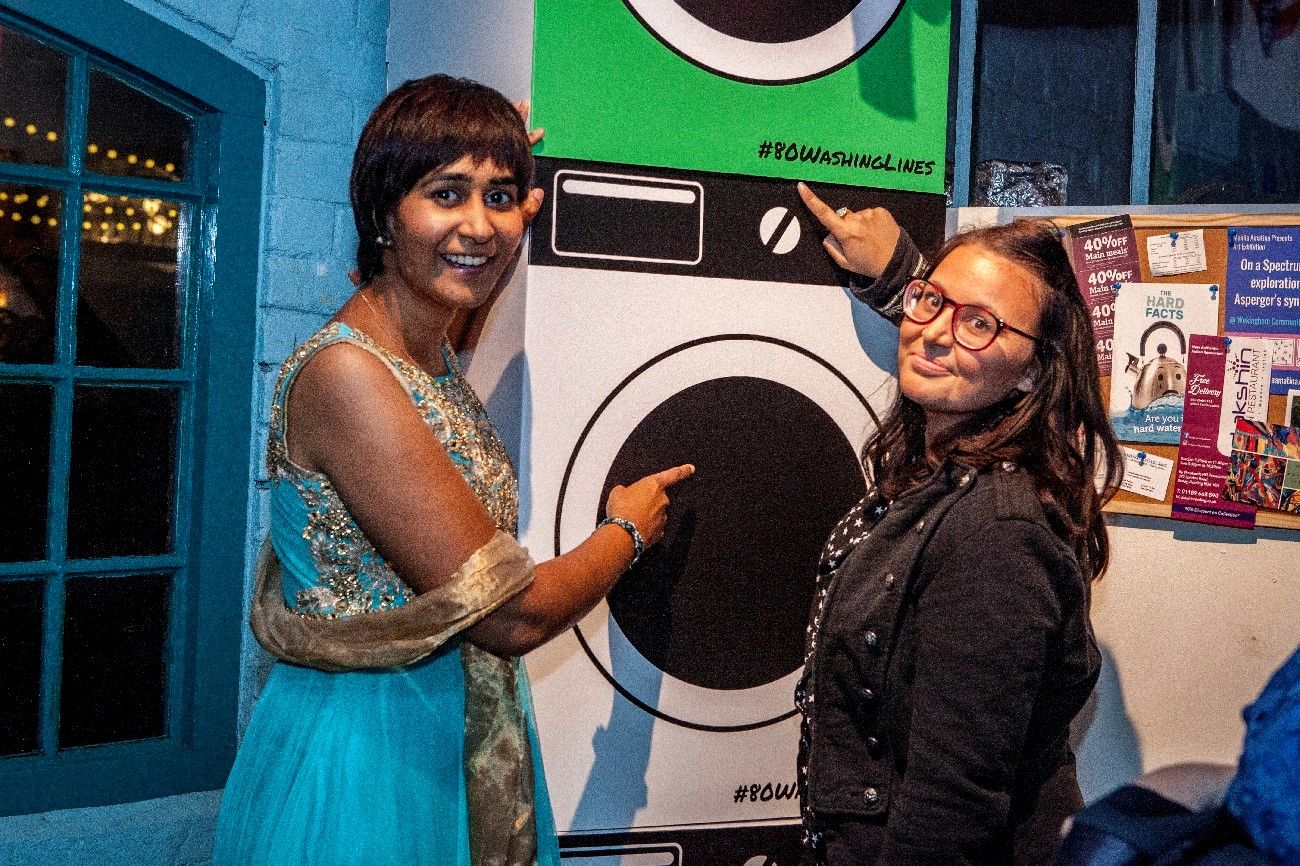 Each exhibition was an immersive laundry installation, where visitors could touch and smell the clothes, whilst experiencing the sounds of laundry taking place around them. You can read more about the exhibition and see the full gallery of what each show looked like here.
My final blog post will be coming soon and this will bring you up to speed with the present day. I hope that you've enjoyed reading about my journey as an artist thus far 😊.
---
If you have enjoyed Culture on Call and you are able to make a donation, please click the link below. Any support you can give will help us keep communities connected to culture in these difficult times.