In September 2020, Gosport Gallery welcomed fun automata show Marvellous Mechanicals from Cabaret Mechanical Theatre. This colourful exhibition, suitable for all ages, features mechanical sculptures with clever mechanisms and often humorous ideas.
Cabaret Mechanical Theatre was started by Sue Jackson as an arcade amusement shop in Falmouth during the 1970s. In the 1980s, the group uprooted to Covent Garden. Today their automata have travelled across the globe and have been seen by over 10 million people worldwide!
The Automata Creators
Do you have a favourite machine in the exhibition? If so, which one? Here are a few of our visitors' choices.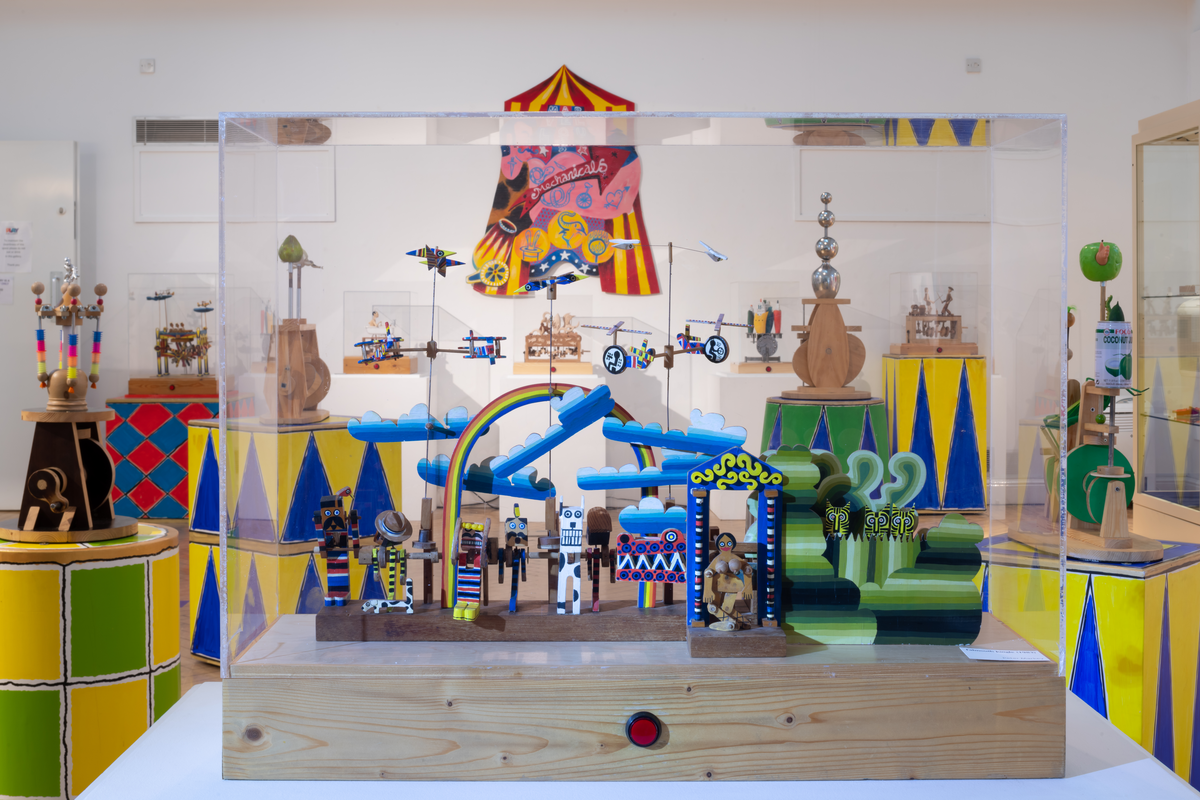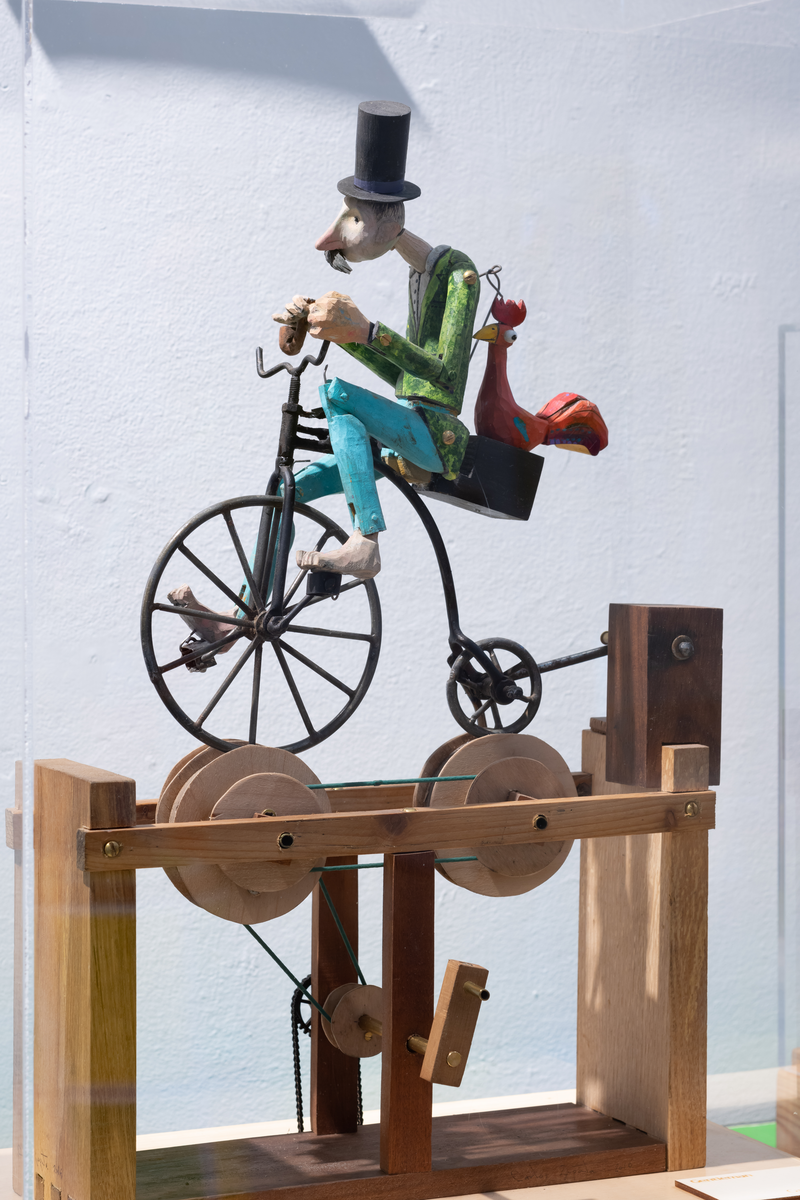 For more information on the artists in the exhibition, please visit Cabaret Mechanical Theatre's website.

How many automata were there in the gallery in total? You can use this picture to help you.
a) 18
b) 20
c) 22
Why not have a go at making your own cardboard automata at home? It's fun and easy, using things you may be able to find around the house. Please note these activities require adult supervision.
If you really want to do a fun challenge, why not try making this green pepper monster or taking breakfast to another whole level! Don't forget to tag Hampshire Cultural Trust with your creations on our Twitter, Facebook or Instagram.
---
If you have enjoyed Culture on Call and you are able to make a donation, please click the link below. Any support you can give will help us keep communities connected to culture in these difficult times.