Pleasure piers were first constructed in Britain in the 19th century. The very first is thought to be Ryde pier, built in 1813. It is actually still standing! These structures were unique to the UK, and during the years that followed they became a holiday institution.
The oldest cast iron pier in the world is Gravesend town pier in Kent, which opened in 1834! Many are architectural marvels of their time and key parts of our heritage.
There were once over 100 piers across Britain but sadly now only 55 survive. These seaside attractions still stand, recognised officially by the National Piers Society. Many of them still welcome scores of visitors every year, although not in the same vast numbers as during summer times of the past.
Many have suffered tragic fires (as the main component is usually wooden planks), or have simply been neglected over the years since their Victorian glory days, and have been reclaimed by the sea. Some have even been hit by passing ships and many were taken down during the war to avoid giving the Germans a good place to land in the event of an invasion.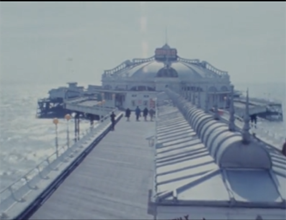 At its hey day, Brighton pier pulled in over two million visitors and holiday makers every year! Many a star entertained the crowds on piers across the country. From Laurel and Hardy to George Formby, through to The Beatles, Jimi Hendrix and The Who on Christmas Eve on Margate Pier in 1964. They also played host to Miss Seaside, and Knobbly Knee contests!
Have you ever visited Milestones pier? It might not be formally recognised as a pier by the national society but it makes for a brilliant day out! Packed with vintage penny machines all the way through to retro arcade games. The pier quite literally runs alongside our magnificent museum, and was completed last year during our refurbishment. We also have a fantastic range of seaside products in our shop, so come along and help us bring the coast a bit closer to Basingstoke!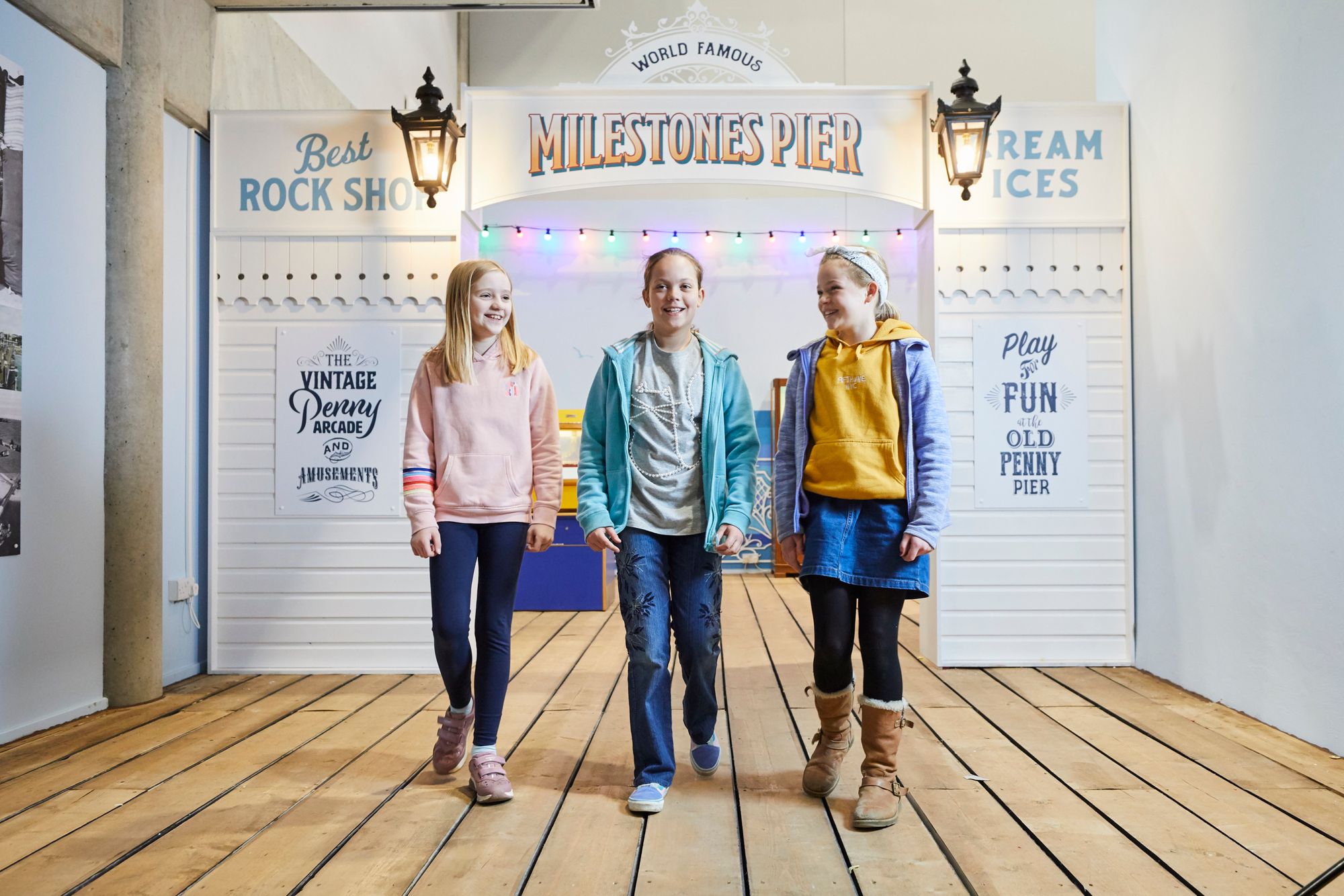 This article was written by Alex Moore, Visitor and Learning Experience Manager, Milestones Museum.
---