Ghanaian/Canadian artist Ekow Nimako, recognised internationally for his striking black sculptures formed from thousands of LEGO® pieces, is a featured artist in the Brick by Brick exhibition currently on display at the Willis Museum. In this article we explore the artist's inspiration and take a closer look at one particular work in the exhibition.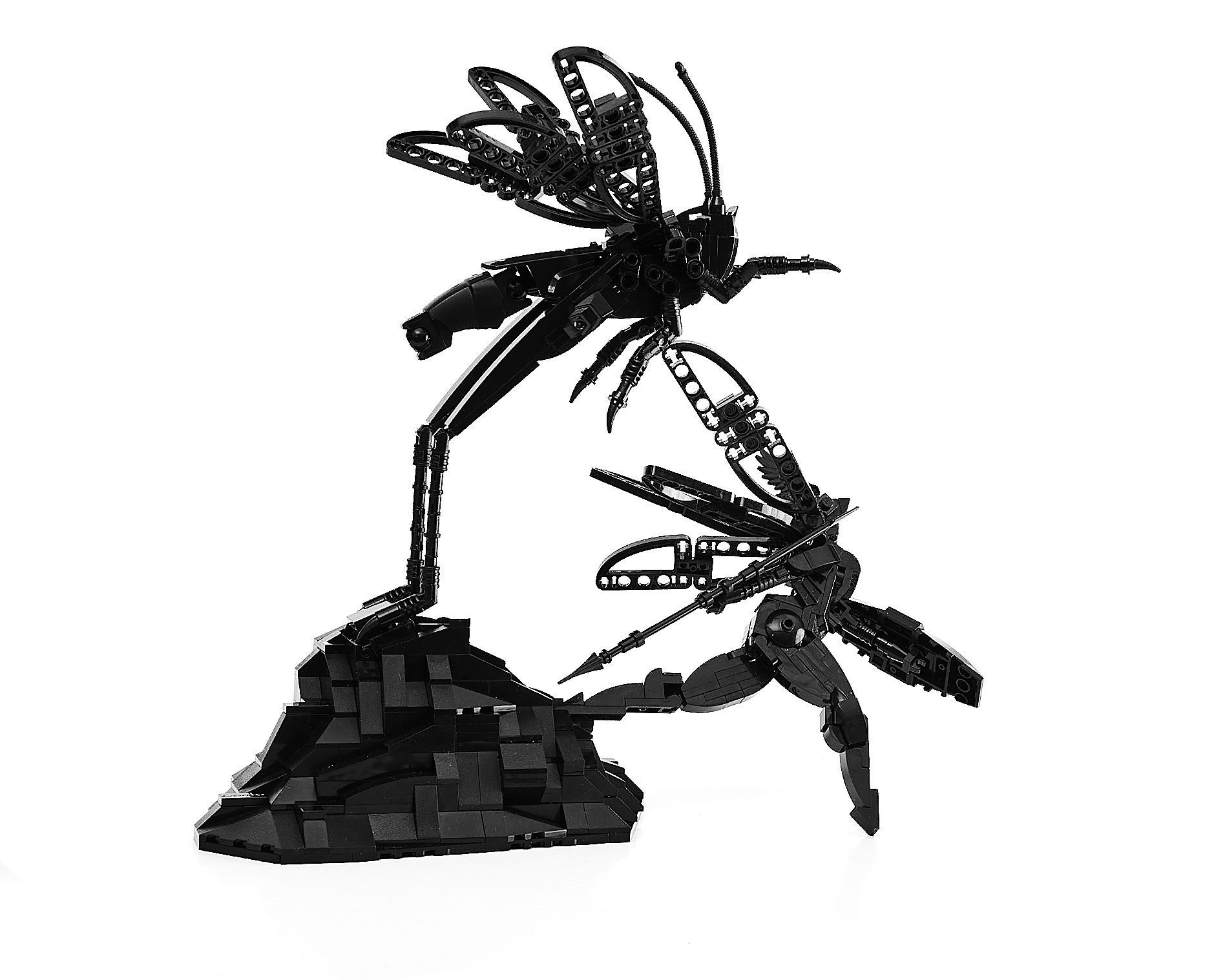 Nimako's artistry works beyond the confines of geometric shape, breathing life and fantasy into his wonderous new creations. His heritage and identity are central to his practice stating, "African culture is woven into everything I am and it plays out in my work too. I define myself as an Afrofuturist." Ytasha Womak, author of Afrofuturism: The World of Black Sci-Fi and Fantasy Culture, describes Afrofuturism as "the intersection between black culture, technology, liberation and the imagination, with some mysticism thrown in, too. [It can trigger] the imagination so that people can look at themselves and celebrate and build on a culture outside of feeling limited by race." One of Nimako's main ambitions is to inspire children, which through a medium like LEGO® becomes all the more achievable. He claims that he doesn't want kids growing up like him, where they love something so much, but they don't see themselves in it.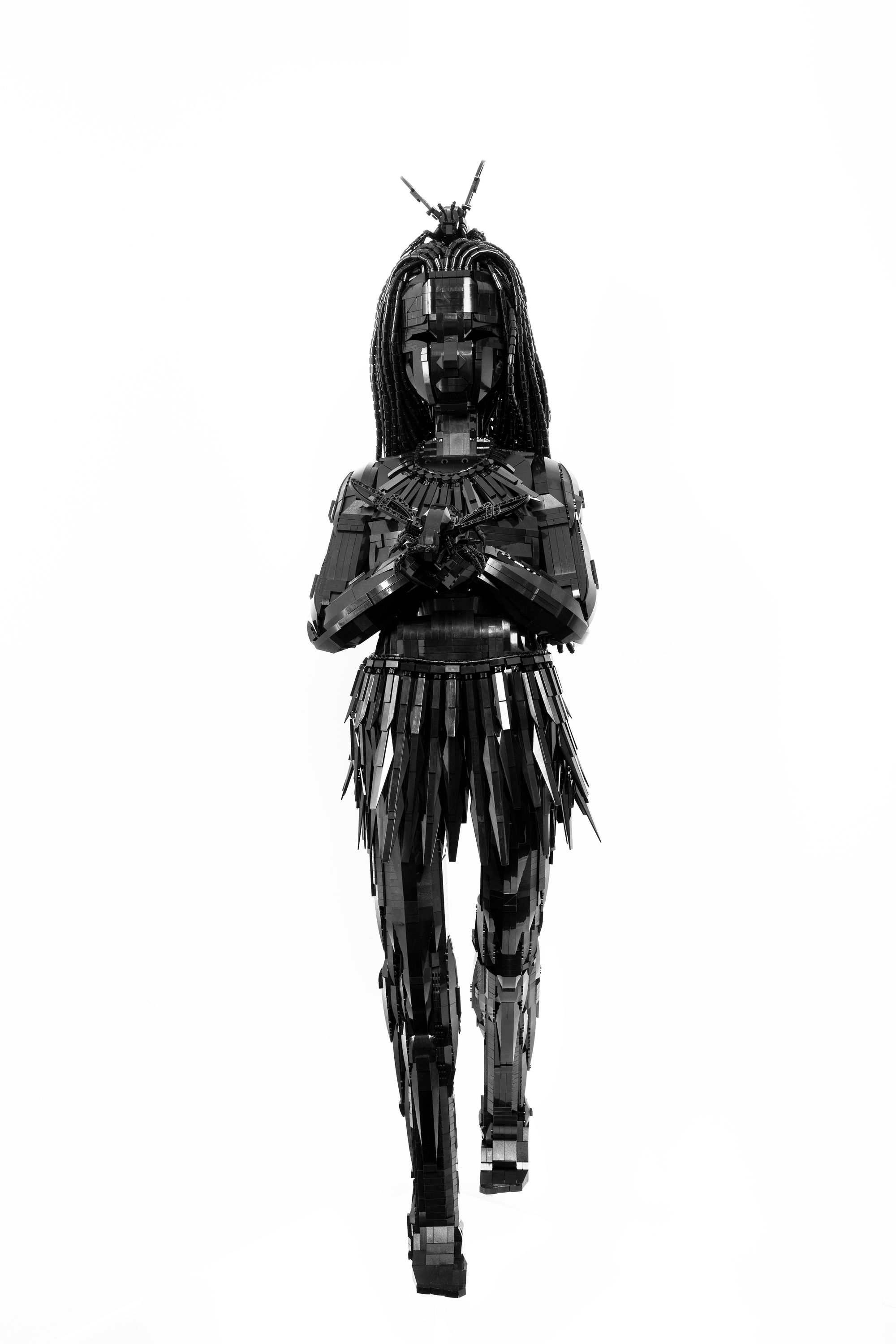 Flower Girl is a central and breath-taking part of the exhibition, standing four feet tall and constructed from over 25,000 pieces. In this work, Nimako takes the western tradition of 'the flower girl', typically scattering petals down a wedding aisle and intersects her with the African diaspora. Referencing the young black girls taken via transatlantic slave trade, it is through this stark contrast we're faced with the reality that so many girls were robbed of their childhoods, unable to live freely as flower girls.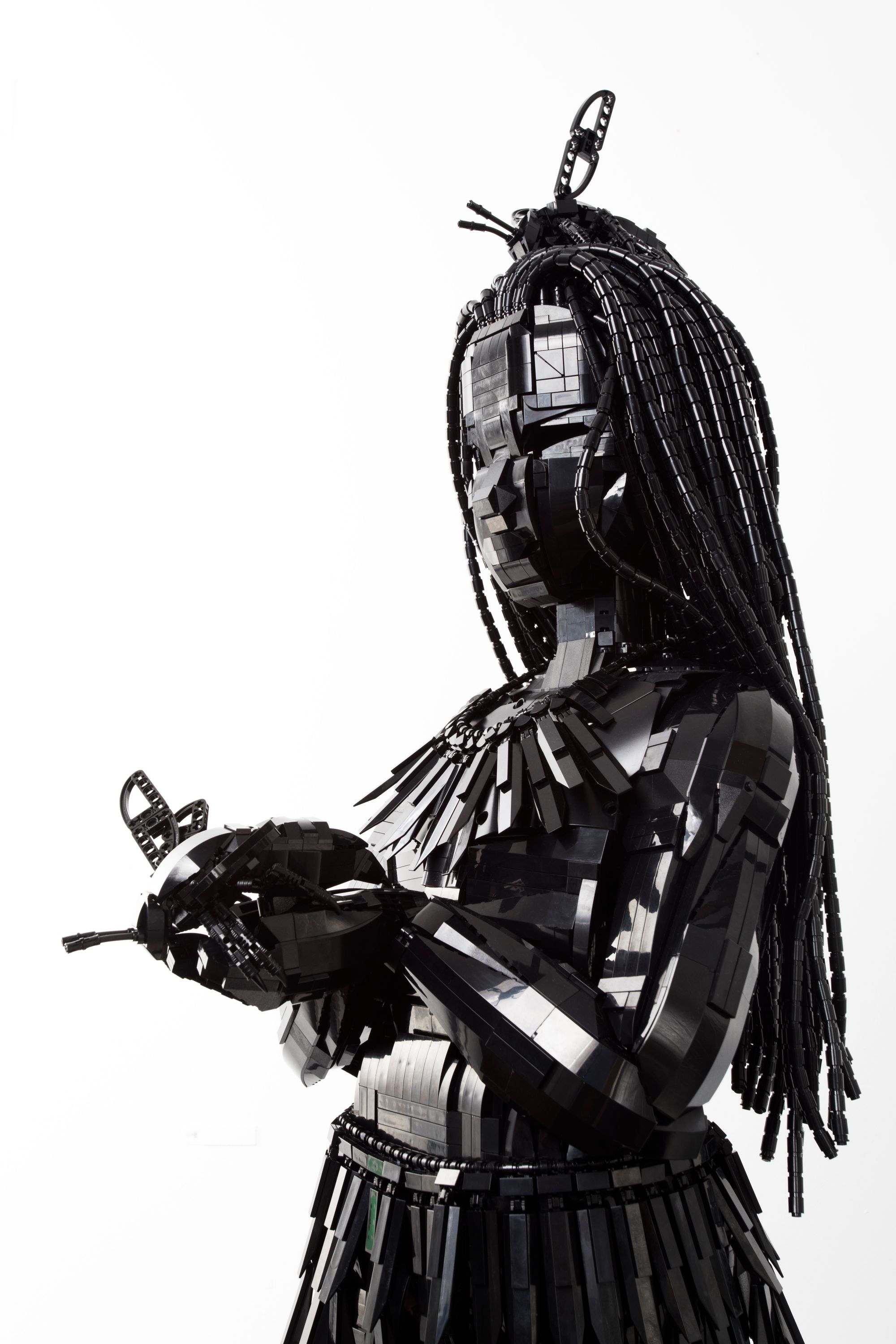 Instead of flowers, this girl delicately holds a giant bee with even more bees suspended around her in a protective halo, leaving you to question what this means. In conversation with Ekow Nimako, he said, "the bees are part of a theme centred on vulnerability and the need for sanctuary." He explained that the work was originally created for an outdoor installation in Berlin (2019), placing Flower Girl along with other black children in a garden of solace. She is a symbol of the past, the present and the future. A cyber punk re-imagined child of a new era, whilst still maintaining a vital message: nurture the young in order for life to progress.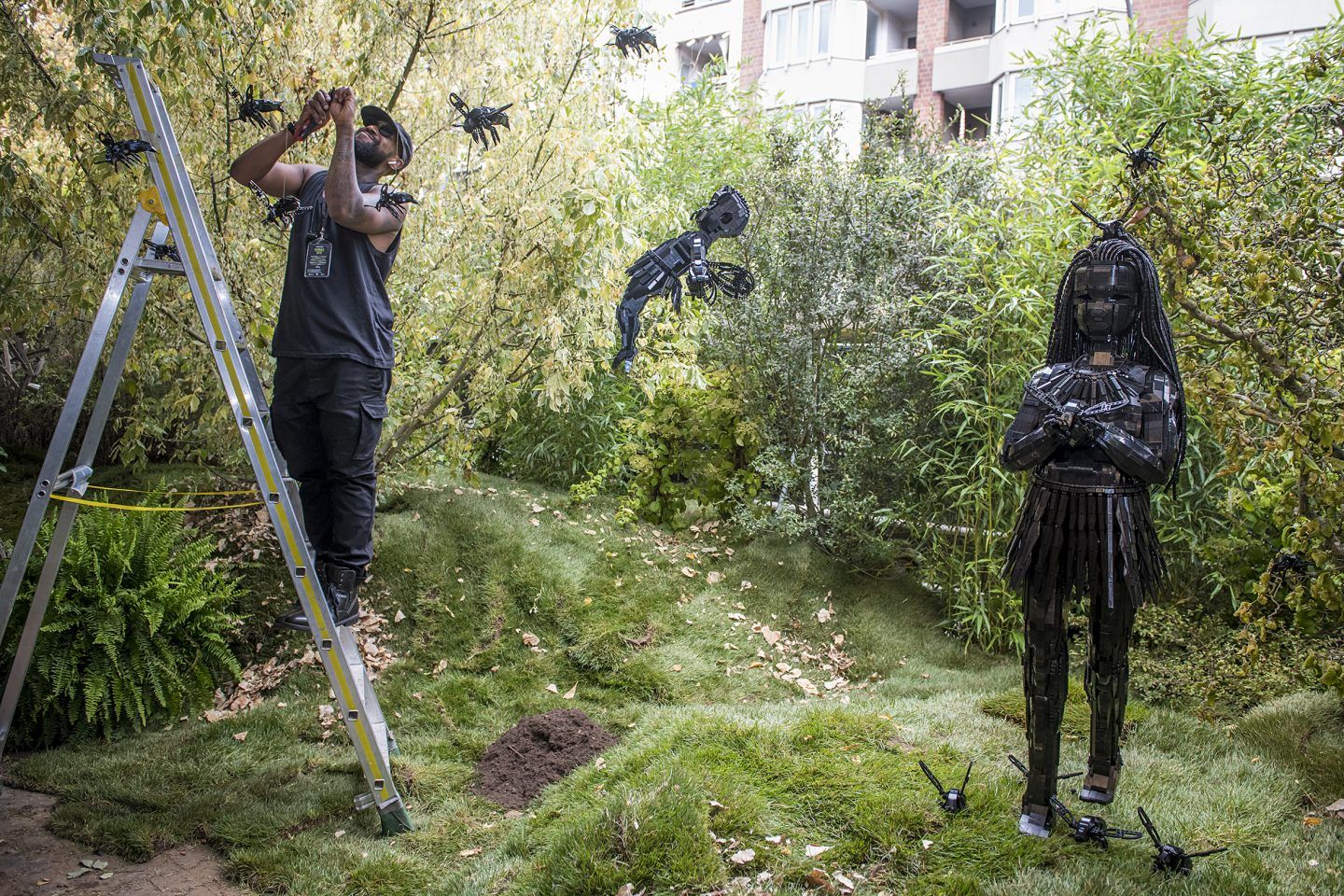 To see Ekow Nimako's work, please visit the exhibition on until 2 May 2022 at the Willis Museum, or visit the artist's website: Home - EKOW NIM∆KO STUDIOS (ekownimako.com)
---