It's #BrewMonday, a day where the Samaritans are asking people to reach out to friends and family and gather (virtually) for a cup of tea and a natter.
To mark this day of tea, we have put together a list of some of the many interesting teapots in the collections we care for.  So choose your fanciest teapot or favourite mug, pour yourself a cuppa and take a look...  
The double spout
Perhaps the most structurally bizarre of the teapots in the collection, this double- spouted teapot could be used for pouring two cups at once, saving time for dunking!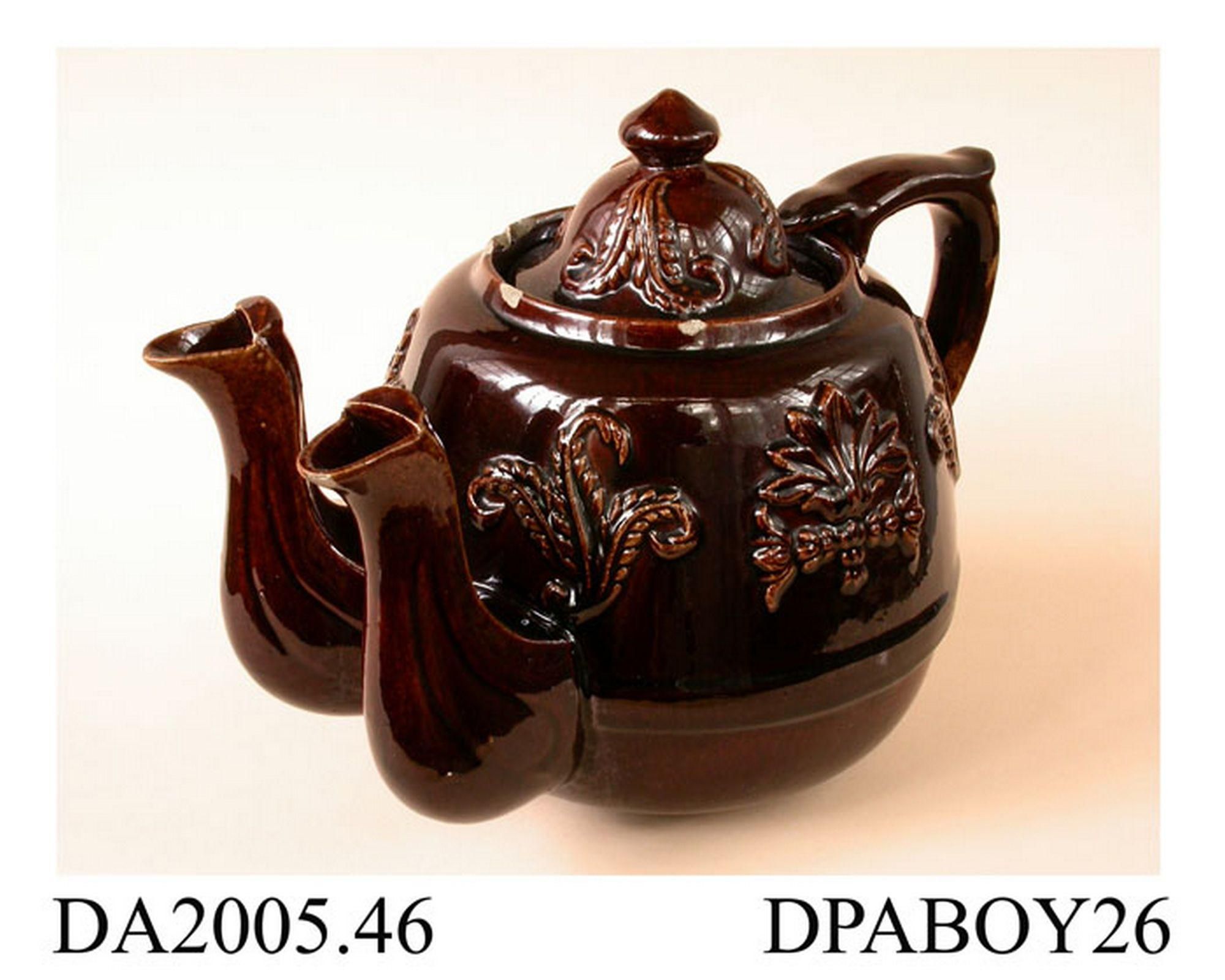 Home brew
These three teapots all use the crest of Hampshire towns as the main design. The crests of Botley, Aldershot and Eastleigh can be seen on a mostly white backdrop.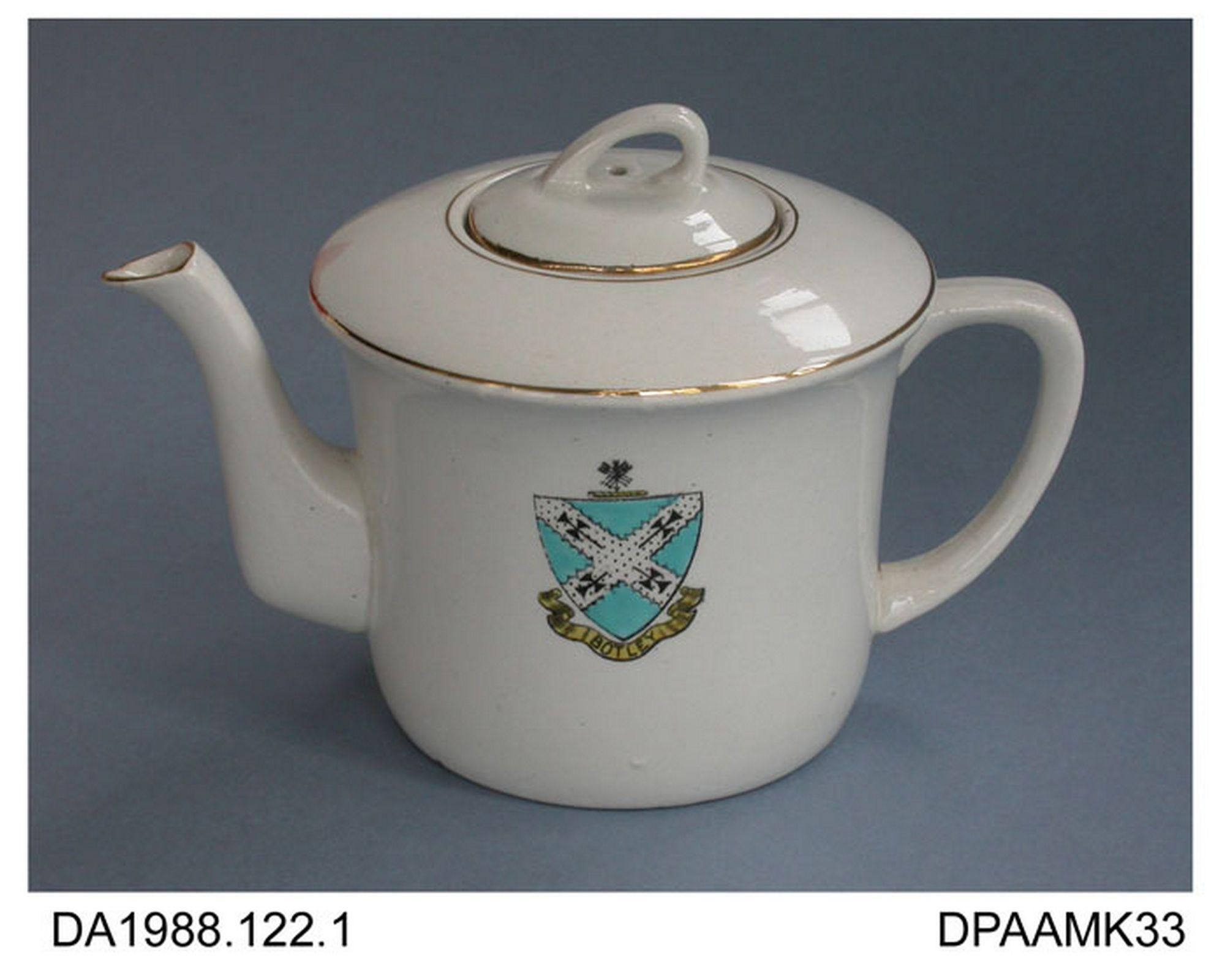 Feeling blue?
This is perhaps the most easily recognised ceramic style - Jasperware, a type of pottery created by Josiah Wedgwood in the 1770s. The Wedgwood company was founded in 1759 in Stoke-on-Trent. This teapot dates to the latter part of the 19th century and uses a darker shade of 'Wedgwood blue'.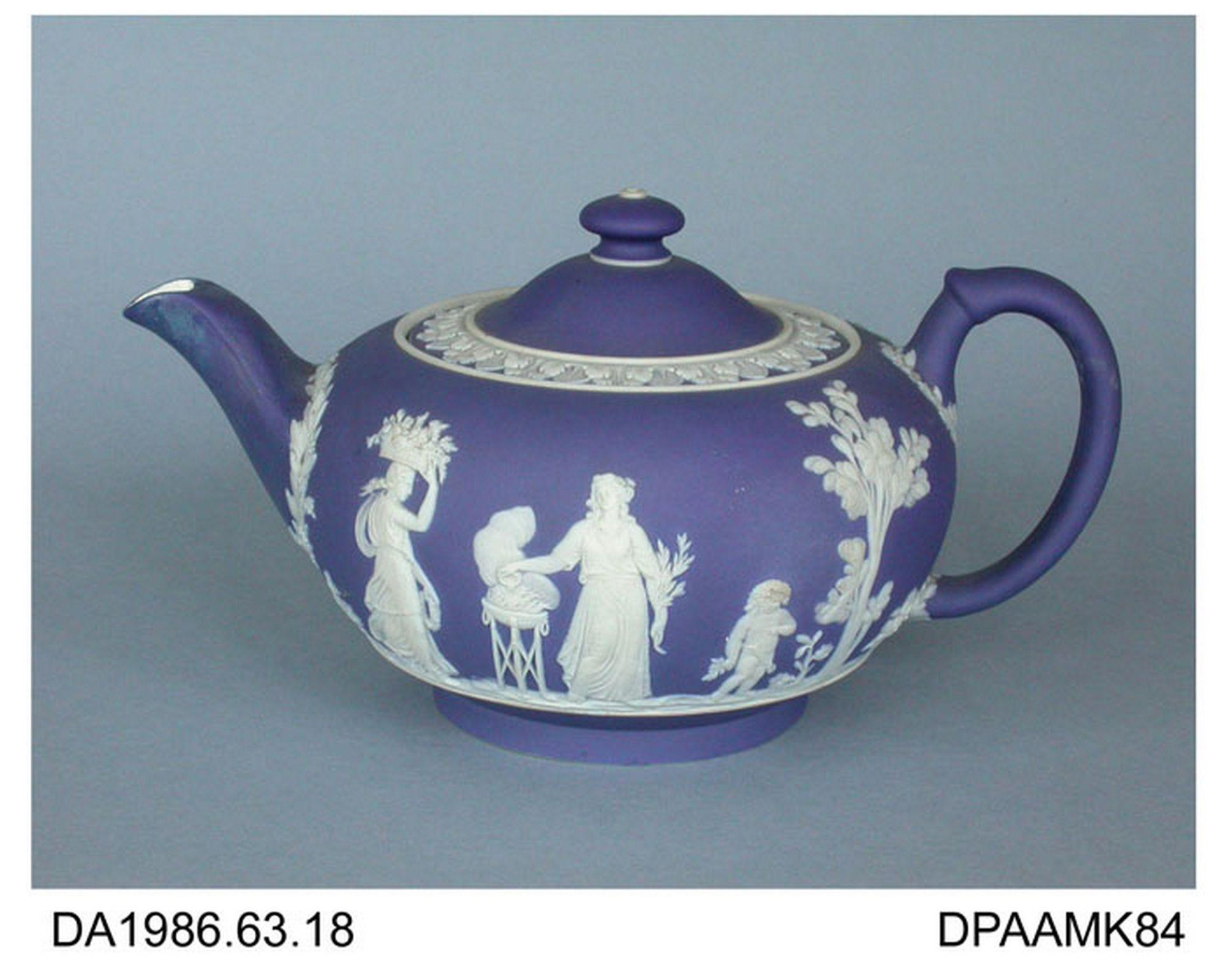 Take a break
What is the best accompaniment to a cuppa? It's got to be a biscuit, surely?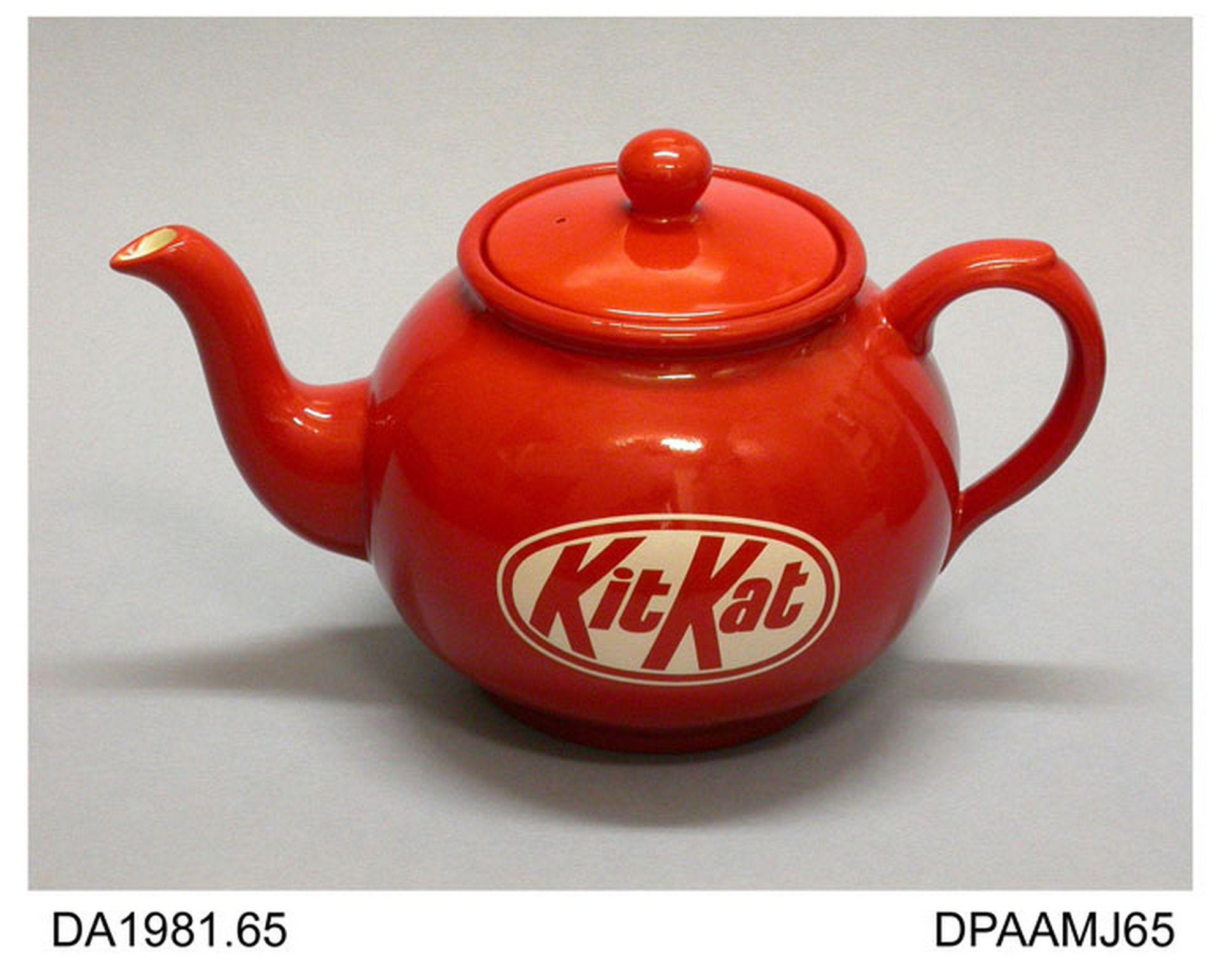 What's your favourite tea?
This Tetley teapot from the late 20th century, features the brand's famous 'Tea-folk' characters, used in the advertising of the brand from 1973 to 2001 and from 2010 to 2016.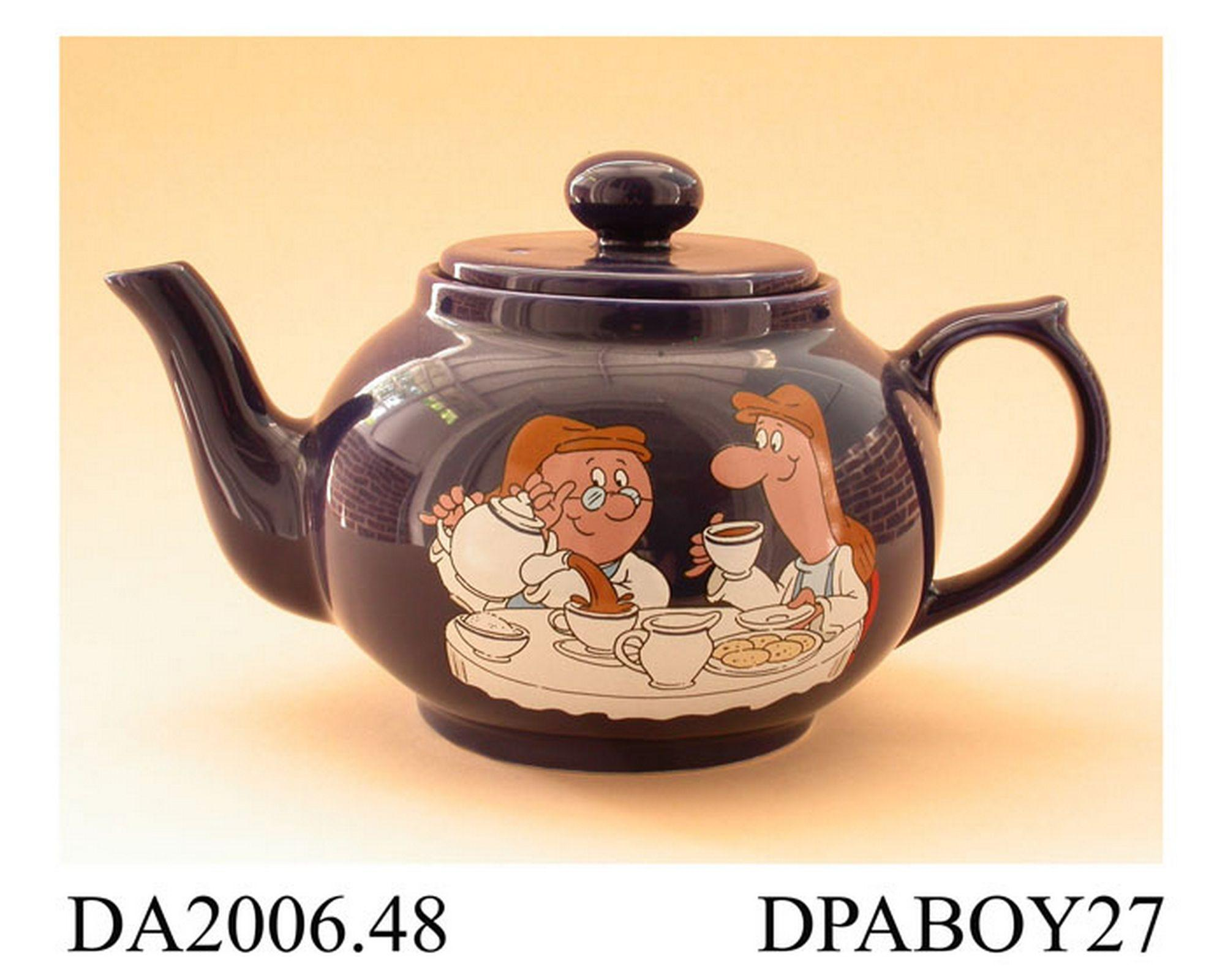 ---
If you have enjoyed Culture on Call and you are able to make a donation, please click the link below. Any support you can give will help us keep communities connected to culture in these difficult times.