Imagine you are metal detecting a field, you hear a bleep, scratch around in the dirt and see a glimmer of gold.  Now imagine that you are 10 years old, and you have just found treasure.  
That is what happened to Patrick Hooper who found this strip of bronze age gold in the parish of Tangley, northern Hampshire.  Patrick and his find featured in the Channel 4 series, Great British History Hunters.
What makes this piece of bronze age gold important is its completeness.  Often these strips are found with only one terminal, but this one has both a pierced hole at one end and a hook at the other. The strip is believed to have been used as a piece of jewellery and, as the hole and hook suggest, would have been worn in a loop.
The decoration on this strip is similar to examples from the mid-to-later Bronze Age but the shape of it has parallels from the early Bronze Age so this example could be around 4600 - 3600 years old.
Hampshire Cultural Trust was able to acquire the gold strip as it was reported to the Hampshire Finds Liaison Officer and declared treasure because of its precious metal content and age.
We are lucky to have other items from the same period in the collections, many acquired through the Portable Antiquities Scheme, that help give us an idea of the level of craftsmanship at the time.  A combination of objects that range from jewellery to weapons to burial urns give us an insight into life in Bronze Age Britain.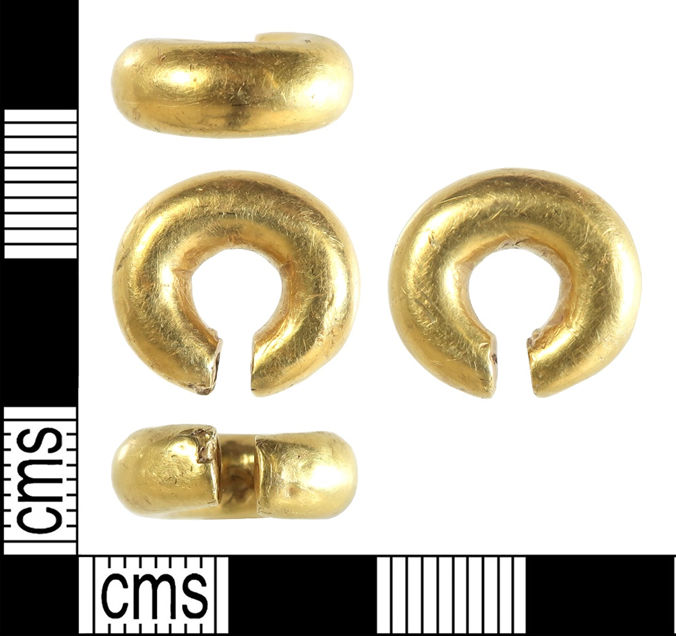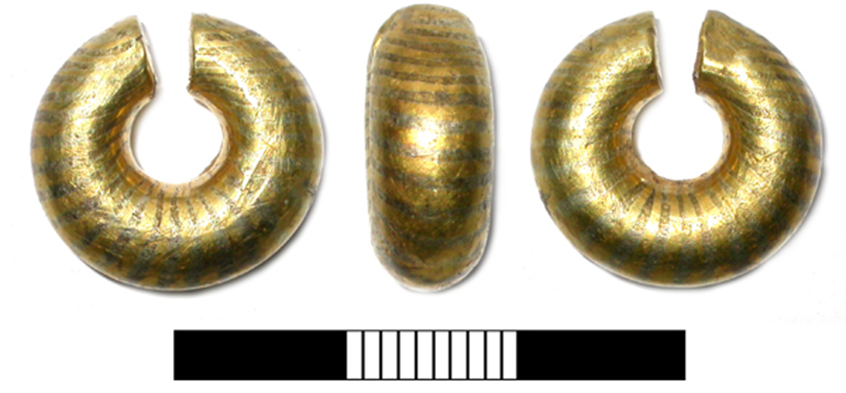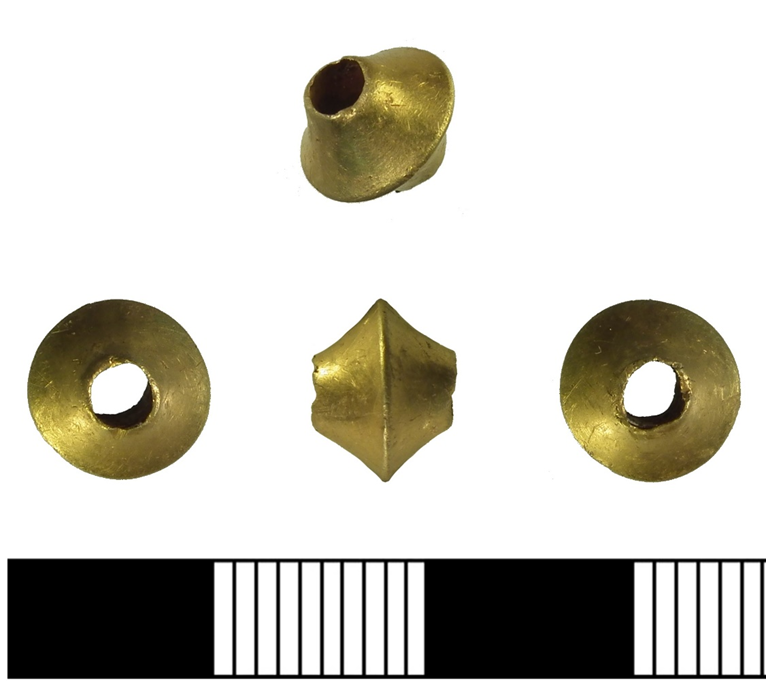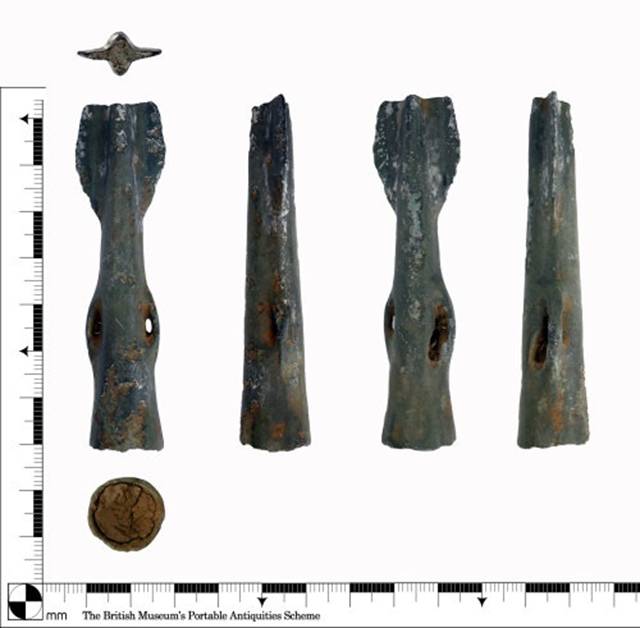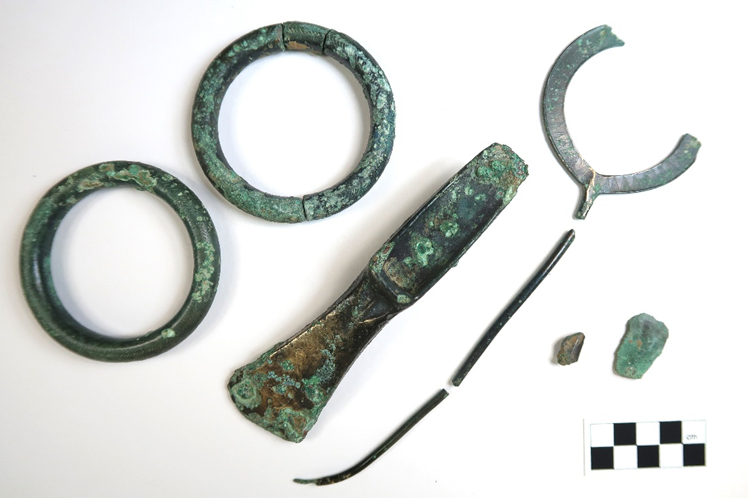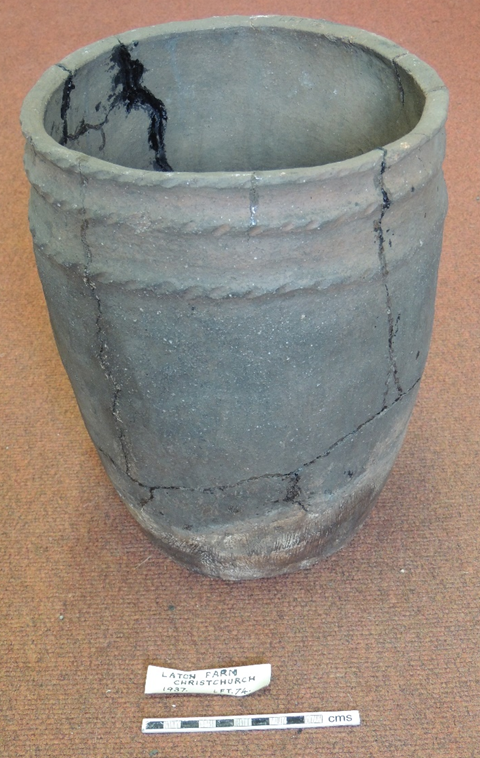 To find out more about archaeological finds in Hampshire and the Portable Antiquities Scheme, please visit the link below.
---