In this post we're looking back at one of our favourite exhibitions held in 2019 at the Willis Museum and Sainsbury Gallery in Basingstoke. Lucienne Day: Living Design presented a collection of items celebrating the life and work of one of the most influential designers of the post-war generation, Lucienne Day (1917–2010).
The exhibition told the story of Lucienne's design career, unfolding in a sequence of images drawn from the archives of the Robin and Lucienne Day Foundation. It was created by TheGallery, Arts University Bournemouth, in partnership with The Robin and Lucienne Day Foundation, and was curated by Professor Emma Hunt and Dr Paula Day.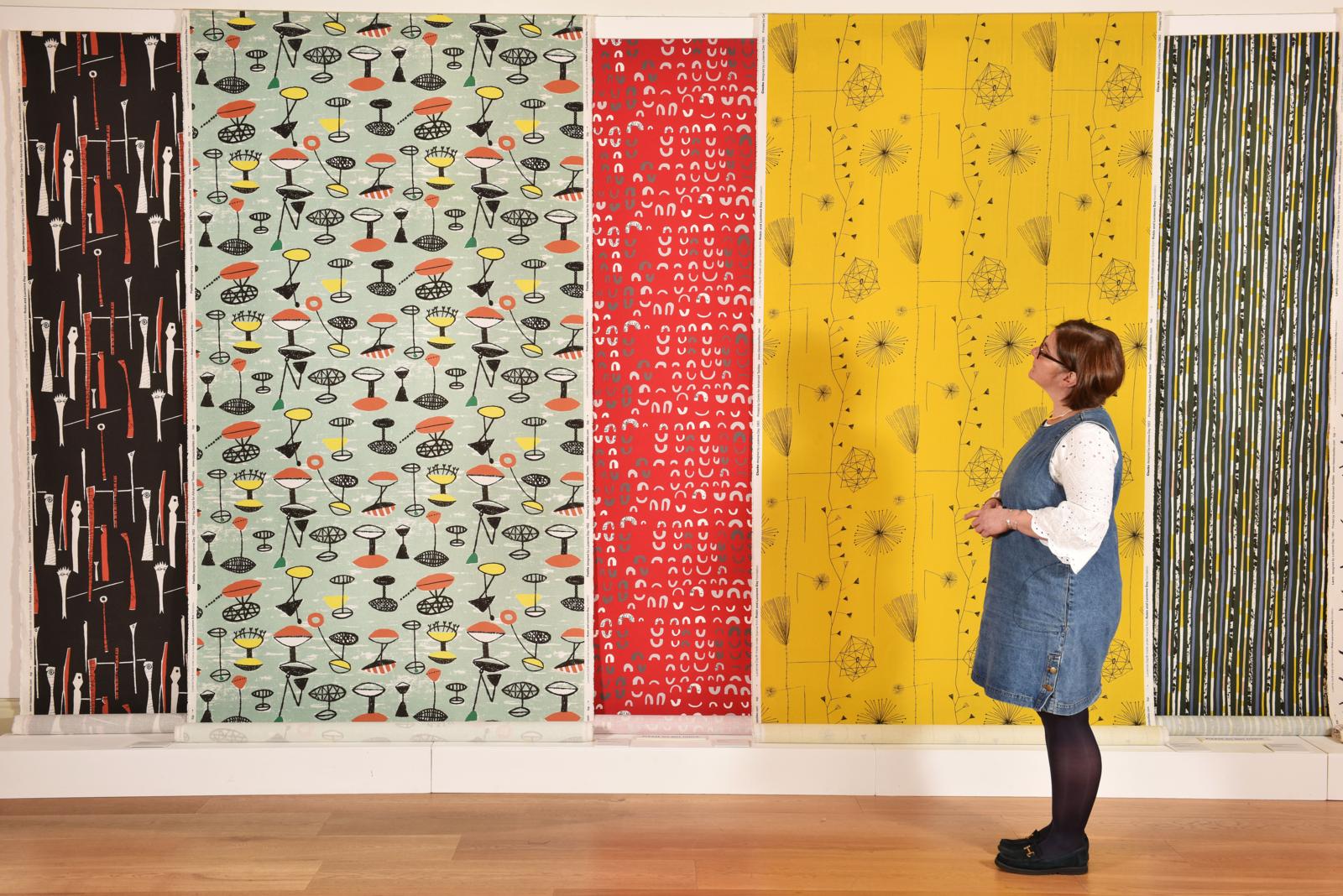 Lucienne Day was one of Britain's most pioneering textile designers, bringing contemporary colour to an otherwise drab post-war Britain. One of her most famous designs, Calyx, was designed for the Homes and Gardens Pavilion at the Festival of Britain in 1951, and launched her design career. From that moment on, Lucienne designed fabrics, wallpapers, ceramics and rugs on a commercial basis, until later in her life when she focused more on one-off designs for her silk mosaics.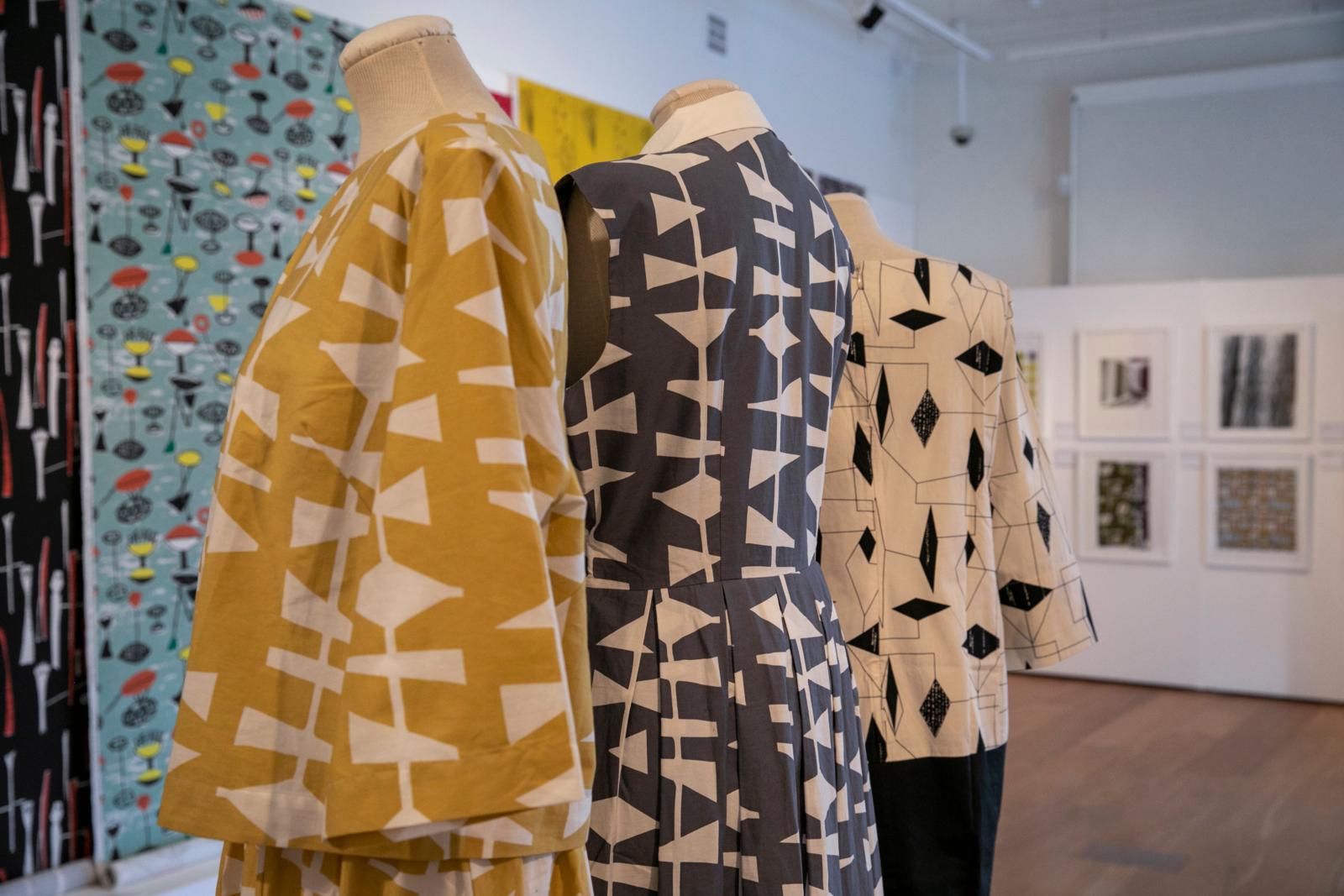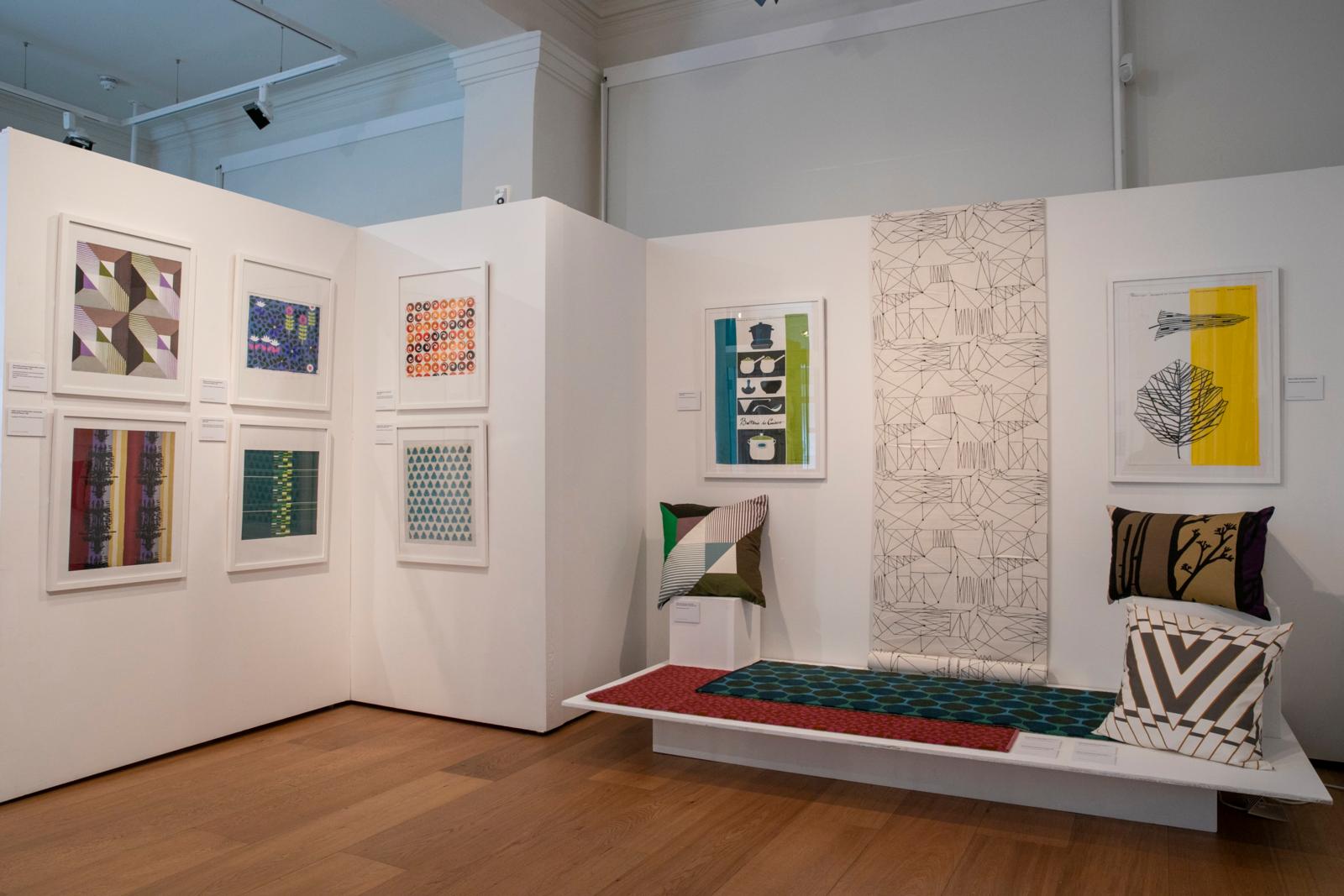 The exhibition told her life story through her colourful work.  Photographs within the show captured her breakthrough at the Festival of Britain, as well her prolific output of patterns for furnishing and dress fabrics, table linen, carpets, wallpapers and ceramics.  She was a celebrated female designer who pioneered and transformed design within the twentieth century. Her designs have stood the test of time and inspired generations of designers following her.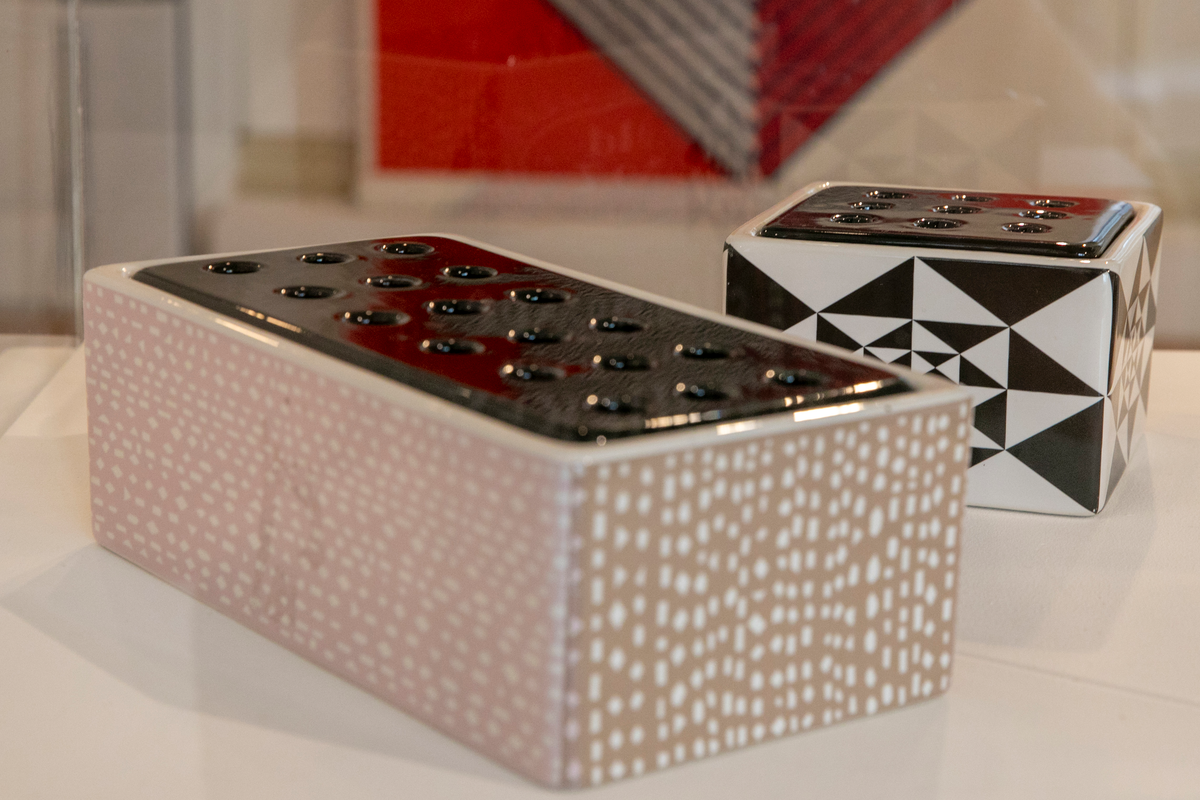 Join in
There are pops of pattern all around us. We might even be wearing something with a pattern on it! But what is pattern? A pattern is a repeated decorative design. It can be natural or manmade.
For example, the image below is a pattern: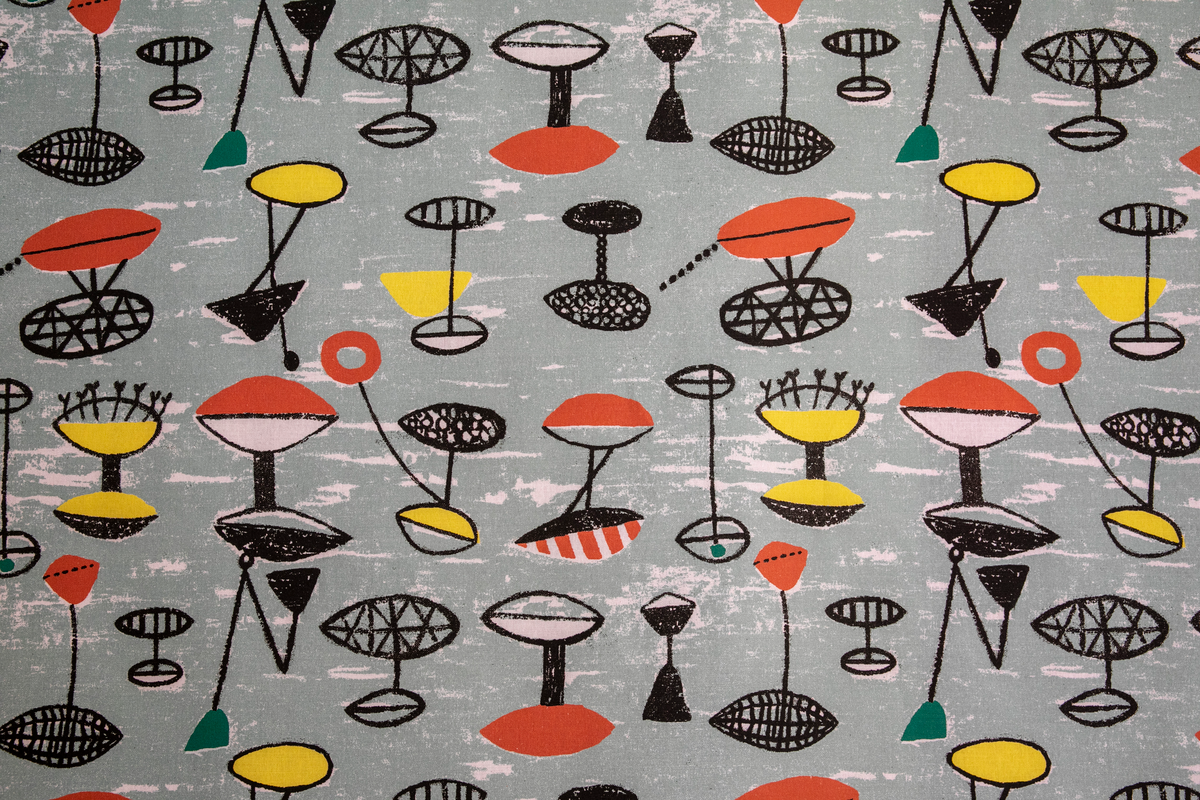 Have a go at home
- How many patterns can you see around you?
- How many patterns are you wearing?
- What pattern is your favourite and why?
- How many shapes can you see within the patterns?
Inspired by Lucienne Day's designs and patterns, have a go at creating your own. Think about where you would want your pattern to be displayed. Would it go on a piece of clothing, a cushion or a household object? You could even use scrap material pieces to make a 3D pattern.
Don't forget to tag Hampshire Cultural Trust with your creations on our Facebook, Twitter or Instagram.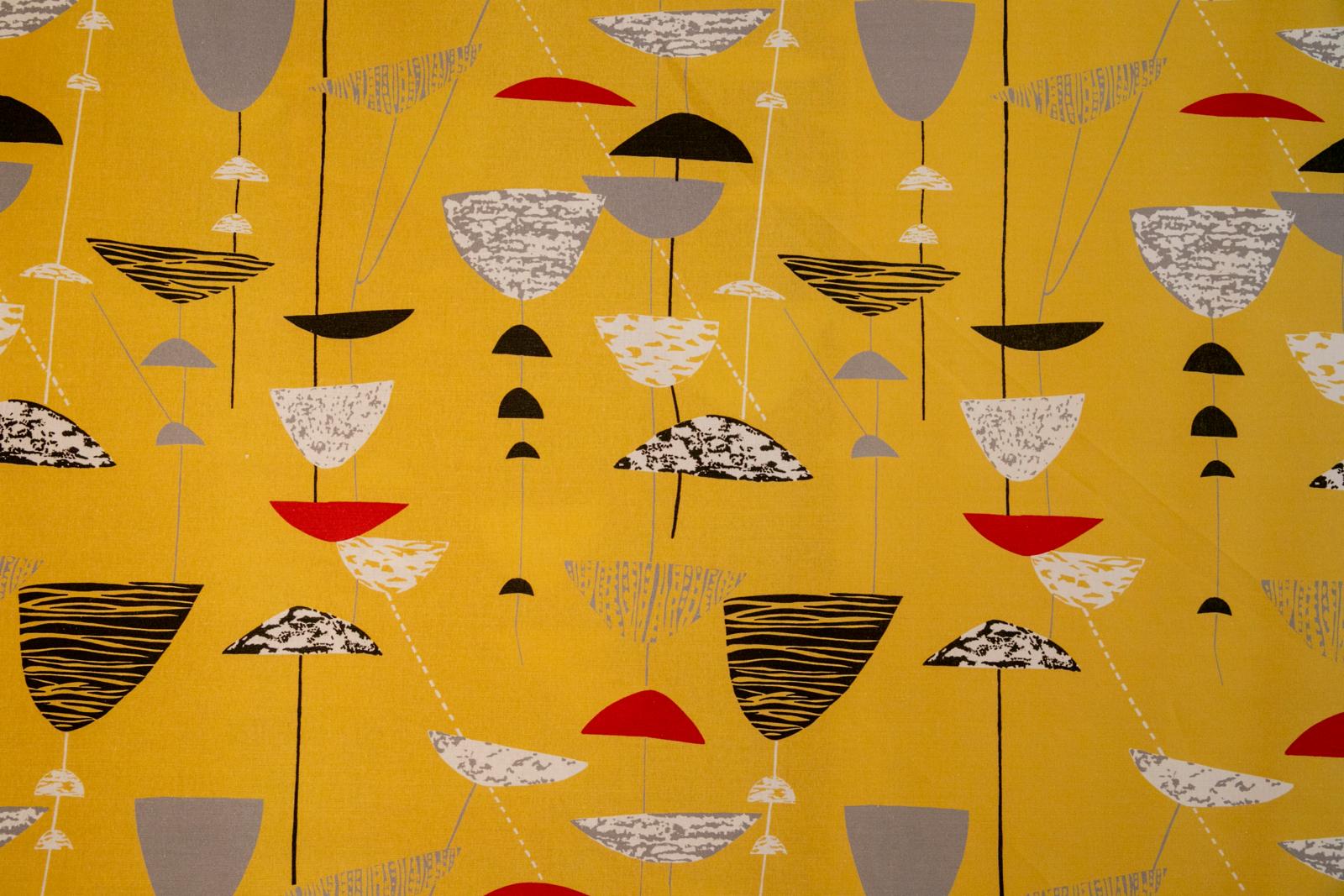 ---
If you have enjoyed Culture on Call and you are able to make a donation, please click the link below. Any support you can give will help us keep communities connected to culture in these difficult times.