Hand drawn characters, creatures, doodles and scribbles are the signature style of UK artist Jon Burgerman. His art has adorned computer games, t-shirts, snowboards, toys and even airplane sick-bags. Working and exhibiting internationally, Jon has an enviable client list across the globe, including Nike, Pepsi, Sky, Sony and Kidrobot. He has shown work along side contemporary artists such as Banksy, Damien Hirst, Vivienne Westwood and Gerald Scarfe. His work is collected worldwide and is in the permanent collections of the Victoria and Albert Museum and the Science Museum, London.
When we first spoke in 2007, Jon was touring an exhibition to Brazil and taking up multiple projects across Europe. Highly in demand and ultra-cool, we didn't think we could twist his arm to come to Winchester, but he was incredibly supportive of the vision for our (then) brand new space and generously accepted. Brain Drain (2010) was his creation for us - an exhibition featuring new paintings, prints, drawings, digital animations and soft sculpture, along with key works from his career to date.

"Brain Drain involves the squishing, twisting and wrenching of my meagre brain to elicit revelational truths and insights through the medium of pens and paint. Augmented reality, dualism, twin earth theory, the pineal gland and the perfect sandwich are current concerns being wrung out."
Jon Burgerman
Jon's creativity and energy was endless – it spilled out of him, as if in some kind of heightened prolific trance that most of us can only dream of. He goes beyond talented and into the realm of genius. Watching him work directly on the gallery wall was a genuine treat – one I'm reminded of every time I have to sand that wall and a little pop of orange peeks through!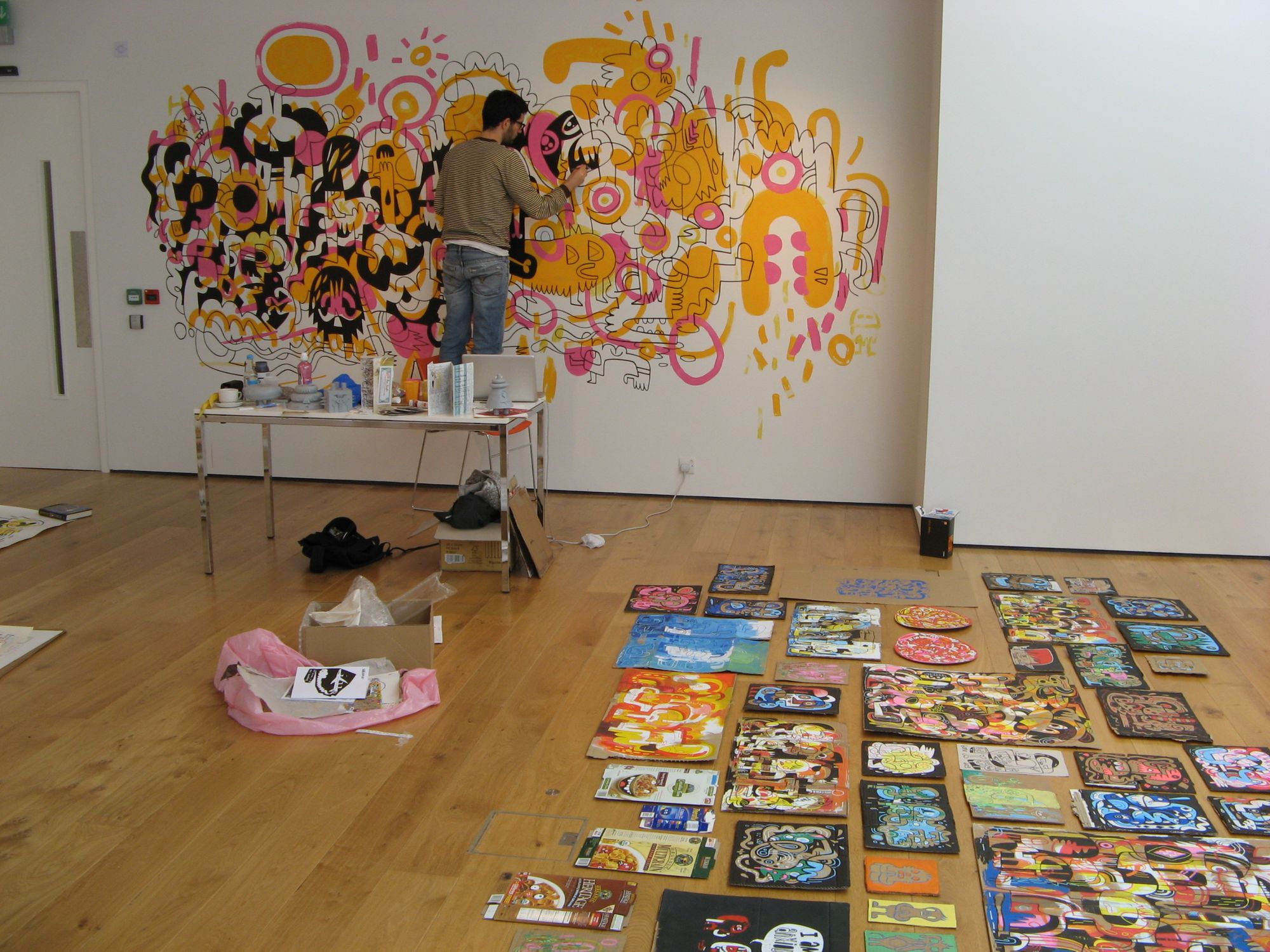 A local TV news crew came to interview Jon who was a total professional and very comfortable in front of the camera. Me on the other hand, might have been a little nervous!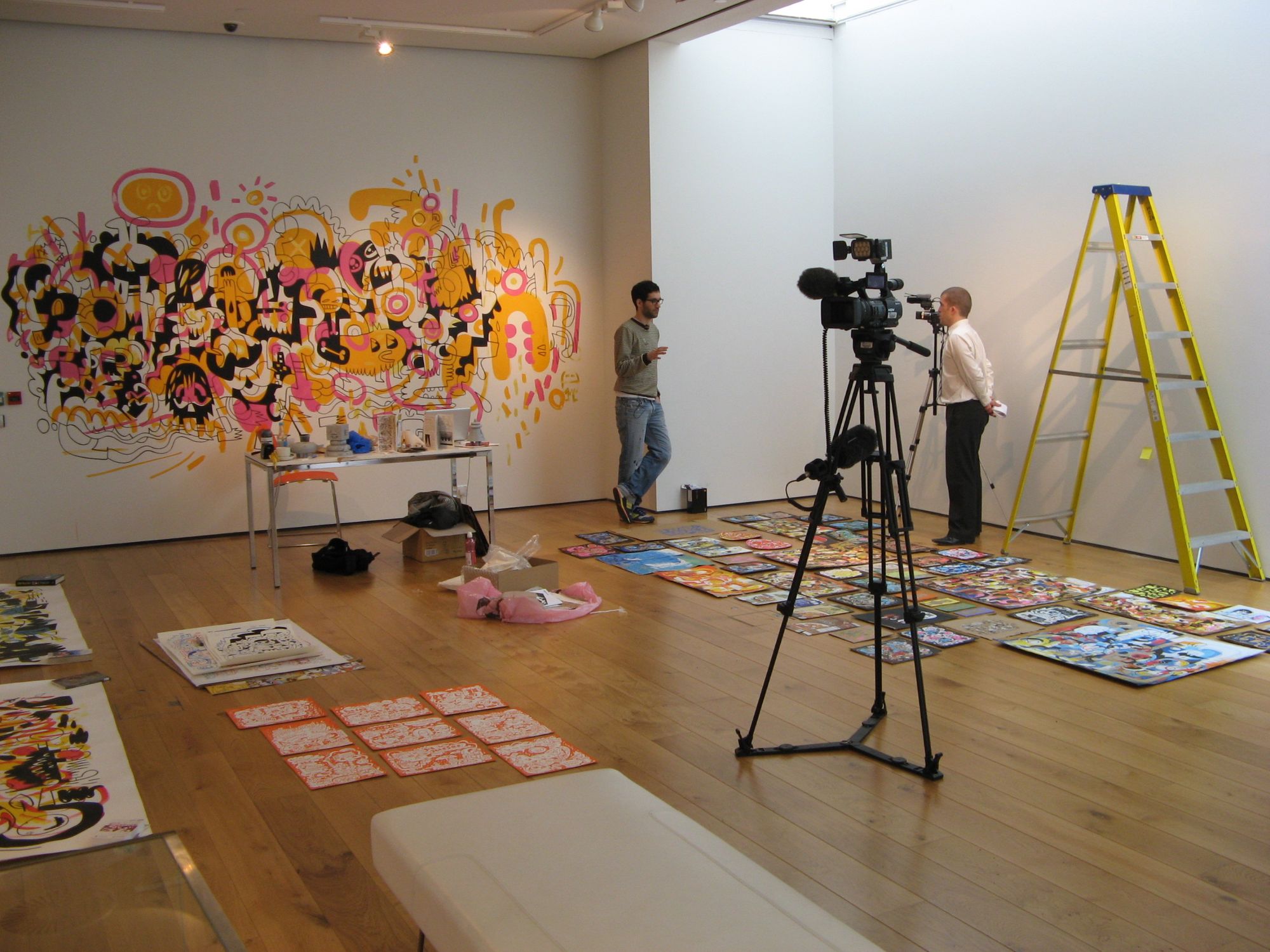 Jon's work often deals with the modern world, disquietude, mental phenomena and irrelevant minutiae. These themes are taken as starting points for the creation of flowing and interconnected hand rendered works that are simultaneously, painting, design and mass communication.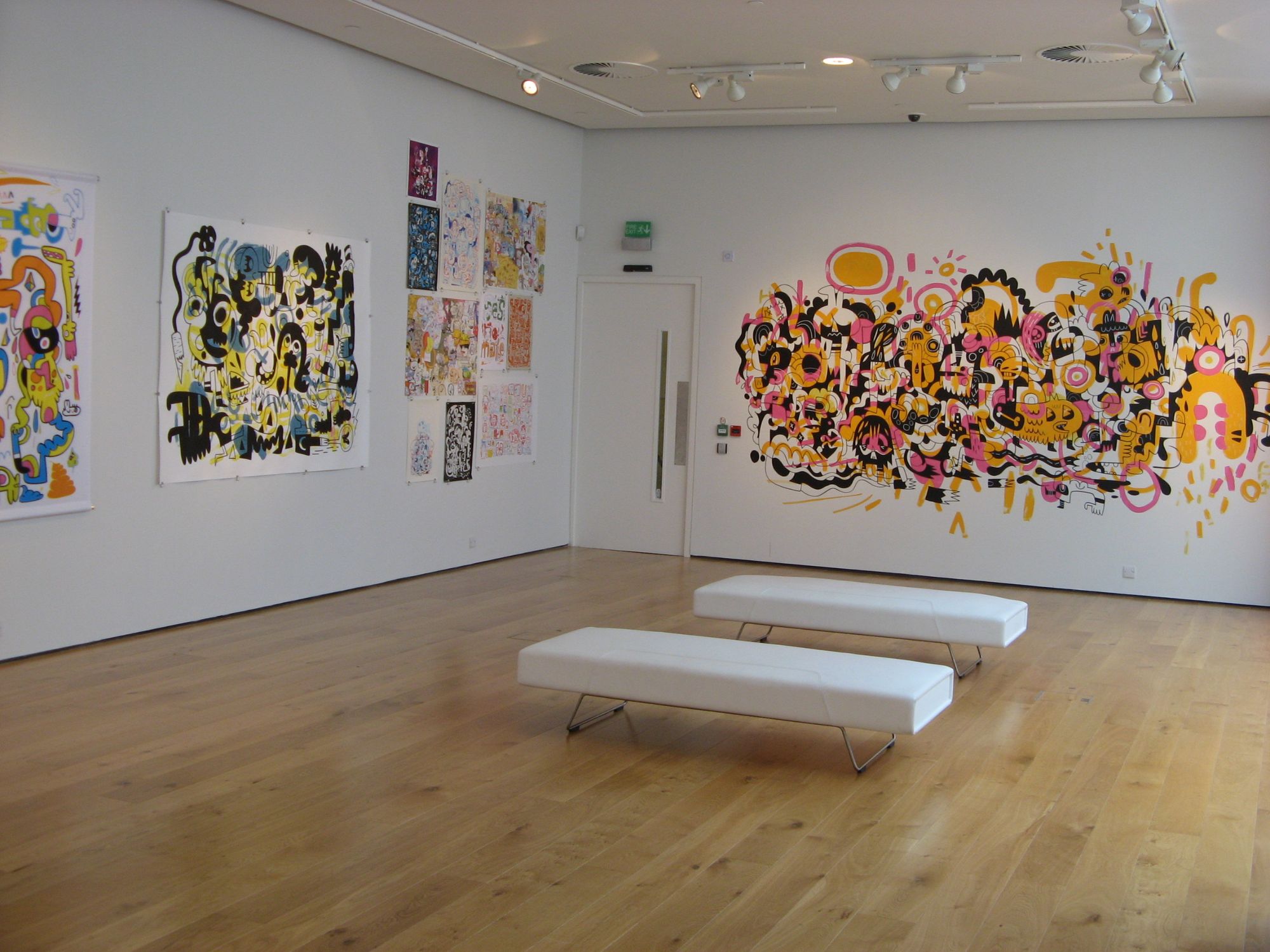 Find out more about this amazing artist and his work on his website, or why not watch this mini film, The Story of Jon Burgerman (2017).
Kirsty Rodda, Visual Arts Exhibitions Manager, Winchester.
---
If you have enjoyed Culture on Call and you are able to make a donation, please click the link below. Any support you can give will help us keep communities connected to culture in these difficult times.