As we emerge out of the bleakness of the 2020/2021 lockdowns, there really is no better place to visit than Darktown for guaranteed joy and happiness! Artist Jonny Hannah has created an incredible visual feast, a riot of colour, pattern and fun, the like of which has never been seen before at City Space in Winchester! Join us (you know you want to!)…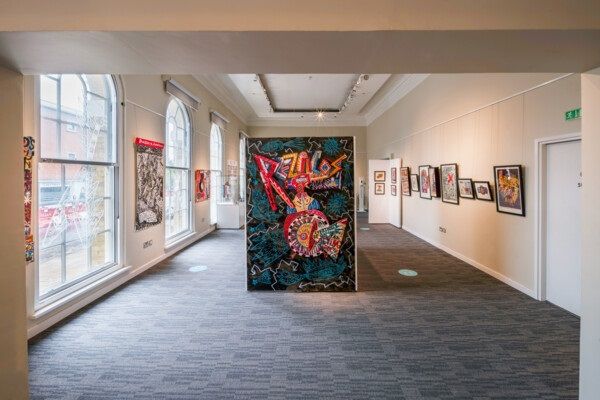 Inhabited by Jonny's most beloved fragments of pop culture - including folk legends, jazz artists, tattooed sailors, the Rocket Man, Rimbaud and Iggy Pop – Darktown represents a free-zone space for danger, rebellion and excitement.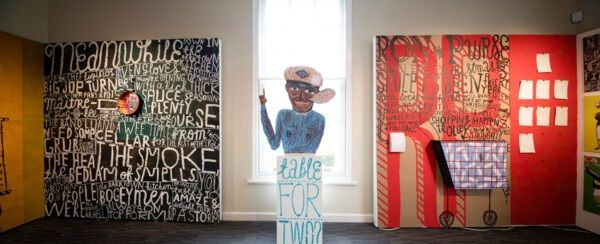 Embracing spontaneity and surprise, we stood back in awe as Jonny whirled around the space like a Catherine Wheel, firing out impressive artworks on every surface imaginable.
"I like the idea that art is entertaining. I've always opted for entertainment, for enjoyment, for making people happy with what I create. I have fun making them, and that notion of enjoyment is so important to me."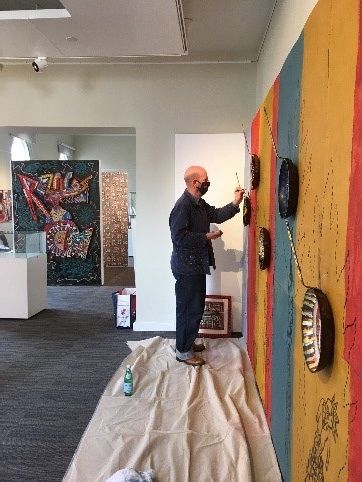 All the works are for sale and available to collect at the end of the exhibition, with prints starting from just £10 and artist-designed, hand-printed napkins from £25.
BAFTA award-winning artist Jonny Hannah was born and raised in Dunfermline, Scotland. Since graduating from the Royal College of Art, London, in 1998, he has worked as a successful commercial designer and an illustrator and printmaker, creating screen printed books, posters and prints for Cakes & Ale Press. Jonny is currently a Senior Lecturer in Illustration at Southampton Solent University and is represented by the illustration agency, Heart Agency, London and New York. Find out more about his work here.
Make sure to visit Jonny Hannah's Darktown Dinner & Dance until 24 July 2021 at City Space. Entrance is free and there's no need to pre-book your visit.
---
If you have enjoyed Culture on Call and you are able to make a donation, please click the link below. Any support you can give will help us keep communities connected to culture in these difficult times.