In collaboration with West End Centre in Aldershot and Rushmoor Borough Council, artists Susan Merrick, Lorna Rees and Candice Camacho created 120 painted, but blank, placards and delivered them to local Aldershot schools, Alderwood School and St Michaels Junior school, where pupils have turned them into messages of hope.
All of the children's placards with their hopes for 2021 have been weatherproofed and are now on display throughout Aldershot town centre for everyone to enjoy!
Can't get into Aldershot town centre to see the display?
Keep your eyes peeled as we share them on social media, or view them all in our online gallery, here on Culture on Call!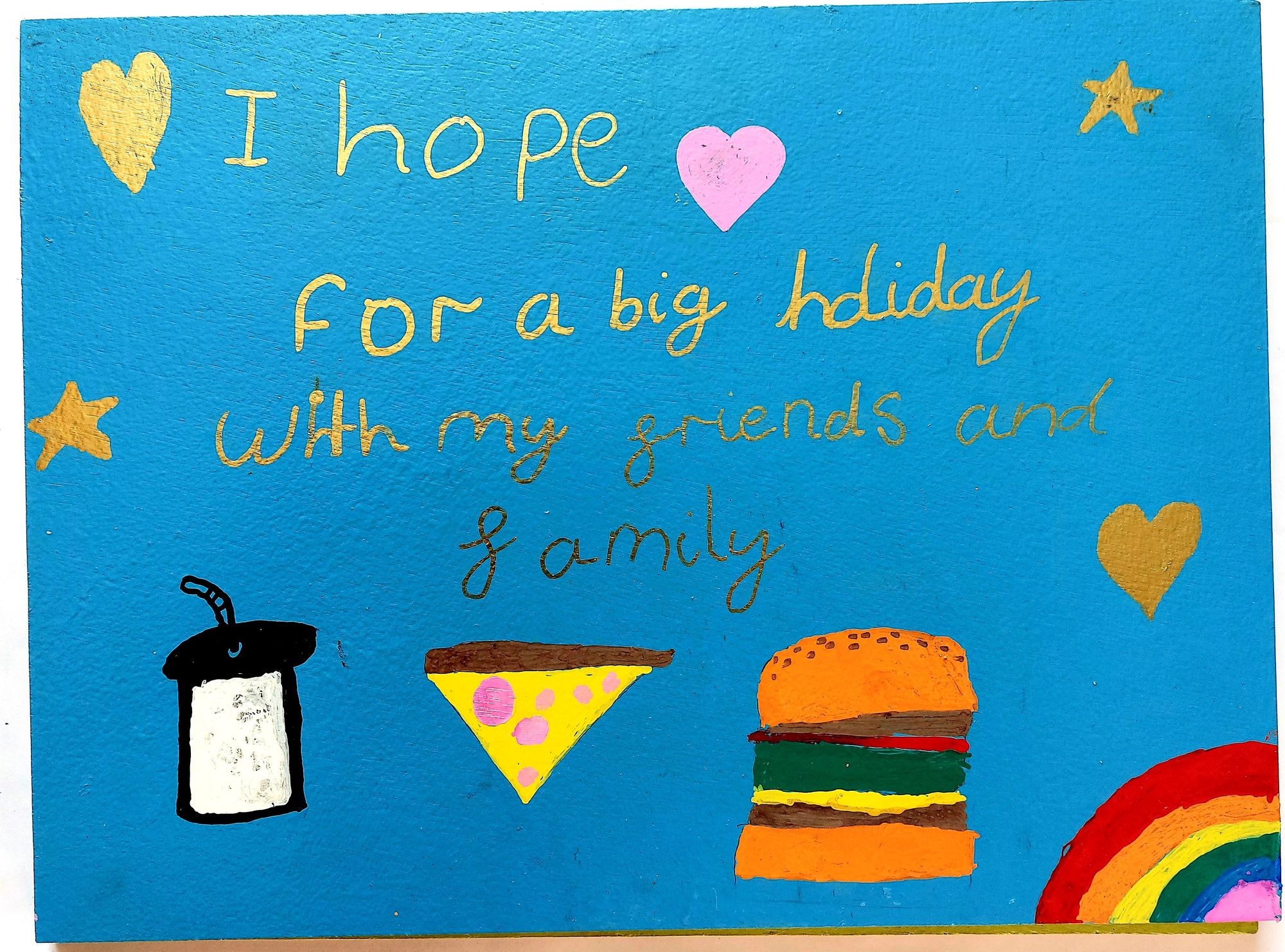 Want to create your own placard of hope at home?
Grab an empty cereal box or piece of card, some colouring pens, pencils or paint and follow the steps below to display in your window...
Spread hope by sharing your creation with us on social media! Tag West End Centre on Instagram, Facebook and Twitter with the hashtag #120Hopes...
---
If you have enjoyed Culture on Call and you are able to make a donation, please click the link below. Any support you can give will help us keep communities connected to culture in these difficult times.
---