Today, the world marks World Theatre Day - a day coined by those who most value the artform, where theatre professionals, organizations, universities and theatre lovers all over the world come together to celebrate what theatre means to them, as well as the key role it plays within our communities.
"We gather to weep and to remember; to laugh and to contemplate; to learn and to affirm and to imagine" - Brett Bailey, World Theatre Day Message Author 2014
For many, World Theatre Day acts as a wake-up call for governments, politicians and institutions which have not yet recognised its value to the community and its individuals and have not yet realised its potential for economic growth.
2022 is a milestone year for World Theatre Day as the world celebrates 60 years in our calendars, and to mark the occasion, we sat down with Mercè and Patricia ahead of their performance of Nothing Happens (Twice) at the West End Centre, Aldershot next month (8 April) to discuss what their lives are like as independent theatre makers, amidst what has ultimately been the hardest time ever to exist in this space.
---
What inspired you to enter the world of theatre?
Patricia: One of the first things I saw as a child was an ensemble of actors coming to perform in my school - they were doing some knights-in-armour kind of gig... There were lots of them! Not only was that experience a great way of getting out of the everyday classroom, but I was instantly mesmerized by the energy and the incredible sense of fun in that ensemble. It blew my mind to watch those performers playing and that night I wrote in my diary that I wanted to be a performer. I was seven.

Mercè: My introduction into the creative space was a bit accidental. I joined my local after-school theatre club and I made really good friends there, so quite naturally it became a big part of my life. Then, I remember distinctively going to see Pina Bausch in Barcelona... The actors were laughing and came to the audience to share personal stories - it was  simply the most joyous, beautiful thing I had ever seen, so I decided I wanted to make people feel that way, too.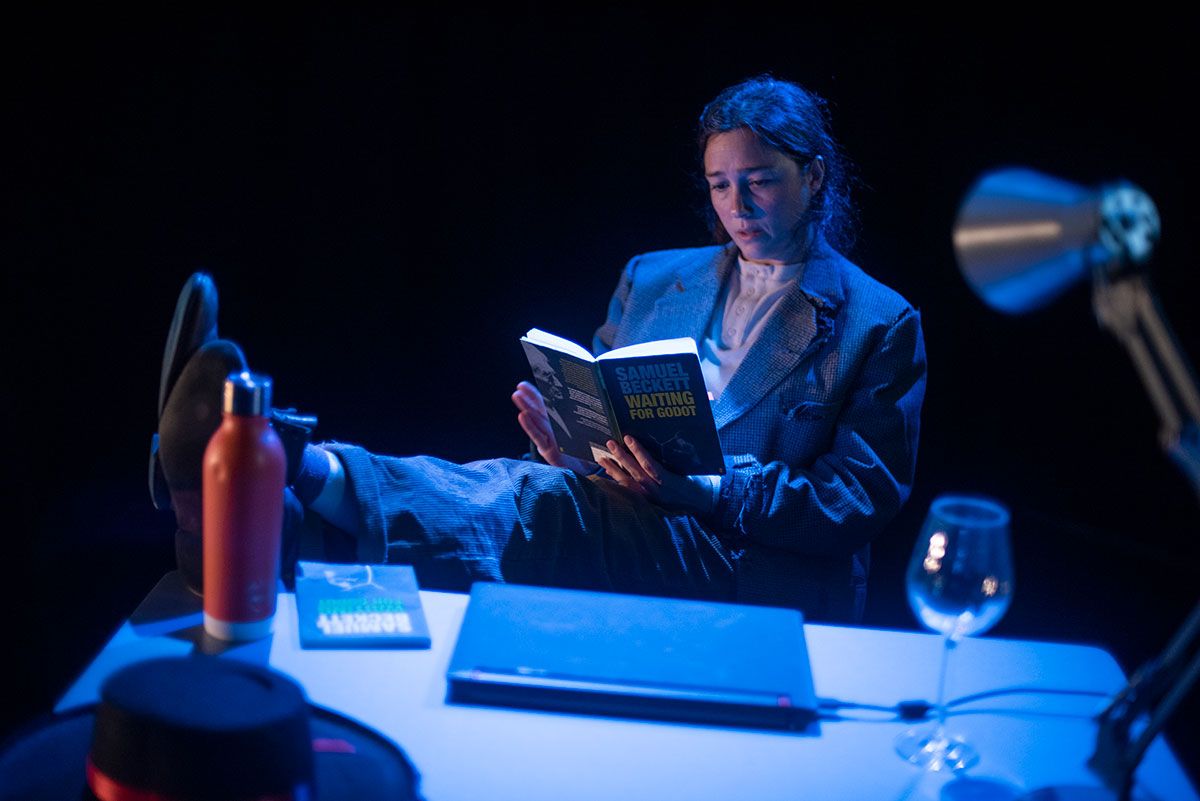 What do you enjoy most about the creative process and producing theatre? What is most challenging?
Making a piece from scratch is always a thrill and many parts of it are very enjoyable, from finding the seed of a project to then sharing it with an audience.

One of the best parts are the moments of discovery in the rehearsal room. Those moments are not generally visible to the audience and happen at the centre of the creative process. These moments could help to move the work forward in many ways, pushing the narrative of the story, the style of the piece or even impact the way we approach any design element. Since not every day is a success, in order to achieve those exciting findings we have to go through many failures, flops and lots of discards! Also, because the journey is not easy, those moments feel really special - like finding some kind of treasure in the company of the best team. It's all about making something original that was not there before, like exploring a new territory; the whole experience feels pretty much like a collective adventure.

What do you think is the most common misconception people have about contemporary theatre/theatre makers?
Our impression is that some people - fortunately not so many - might think that contemporary theatre is not as good as commercial theatre. That it is more experimental, less skillful and maybe a bit more boring. That is absolutely not the case!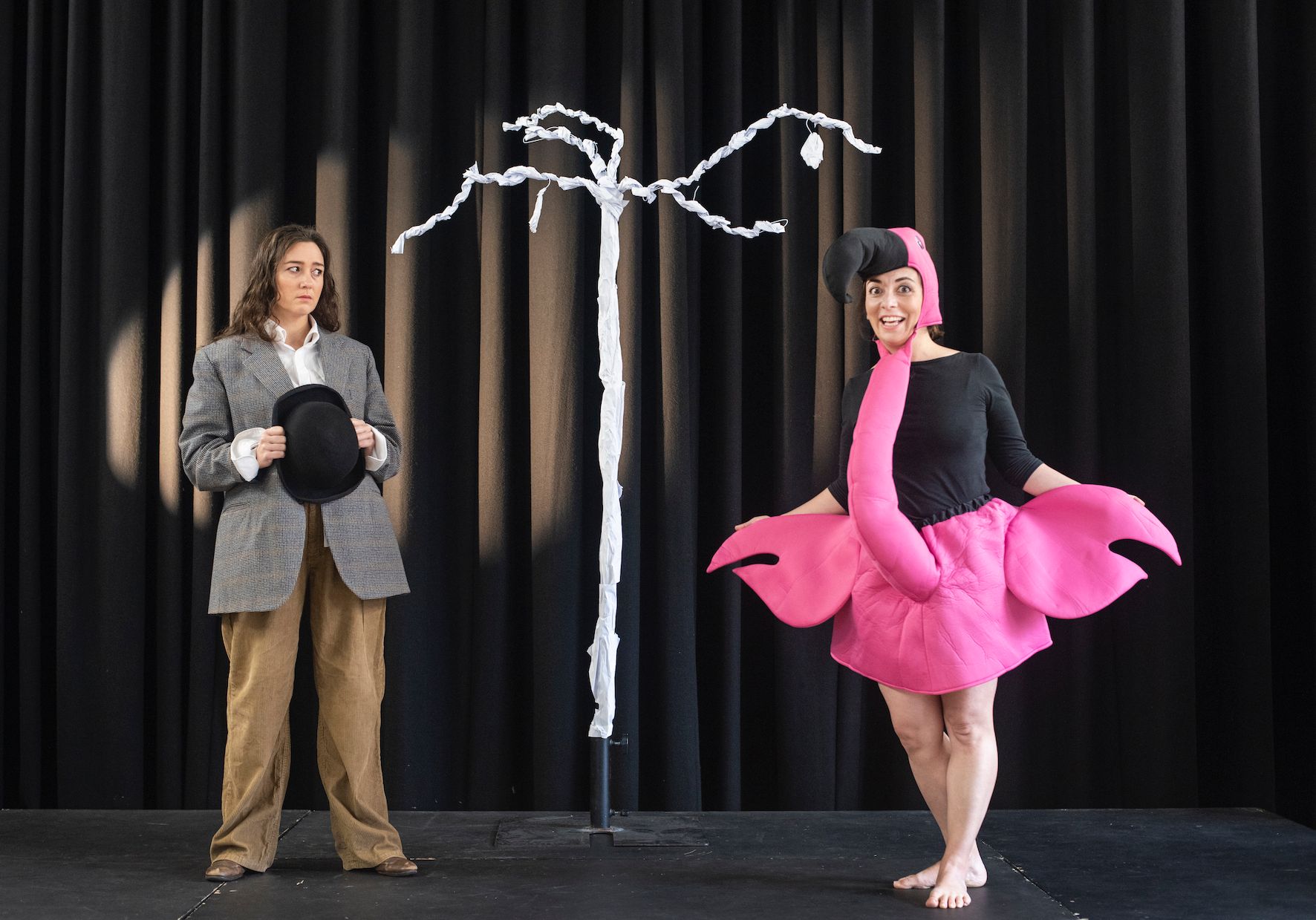 What do you think marks contemporary theatre out, for example as opposed to musicals or classical plays?
Defining contemporary theatre is always a tricky business. If the definition is related to that of theatre that it is done today, there are lots of outdated pieces out there that are done today and that follow theatre practices that were innovative many moons ago and, in a similar way, some commercial productions that might belong to very conventional settings (i.e. West End) are really innovative, although these handle a very different meaning of budget constraints, so, it's all a bit blurry in the end. We understand that contemporary theatre is made by independent artists that are driven by passion, a sense of play, ambition (also a financial one) and freedom, and that are ready to push some boundaries in order to excite their audiences without having the need to please them.
How do you best tread the line of performing, directing and devising – do you find it challenging to get a balance, or do they co–exist perfectly?
In our case they exist all-together. It depends on the project. In general, we make a piece with the whole team and we all share a feeling of ownership - that's something that's very important to us. When we make a piece we're all devising together.

On the other hand, it's a very well-structured affair where everyone has a function and we absolutely respect and embrace each other's responsibilities. When we're performing we love having a director in the room that is not one of us - a figure that guides, instructs and leads the whole team is key. We also love having a dramaturg that looks after the coherence of the work, a sound designer, set designer, etc.
What is one positive you have taken from the last two years as a theatre artist in a COVID world?
We've valued the time to reflect on the work. In Nothing Happens (Twice), this was really beneficial as we had a lot of time to stay still and look at the writing process, the ideas and the meaning of the work we were making. It was incredibly satisfying.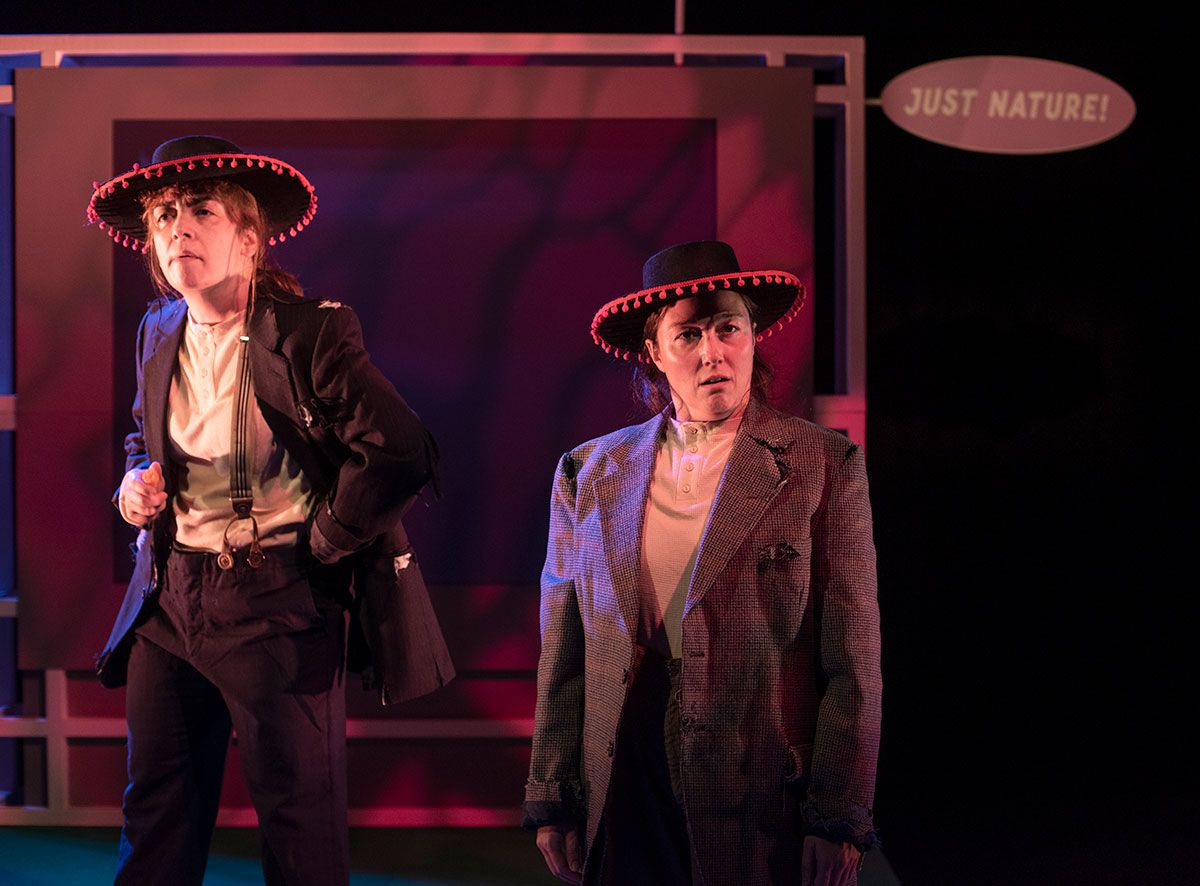 Without giving too much away, what can we look forward to most about Nothing Happens (Twice)?
It's honest, it's raw and polished at the same time. It's a lot of fun and a very emotional piece. It tackles a very high and respected piece of literature such as Waiting for Godot (that, by the way, we love) in a very accessible and fun way.

What advice would you give to aspiring theatre makers?
Just do what you like, surround yourself with very talented people and be respectful to everybody. The outcome will be that you will enjoy it - you will learn from your team and get respect back. So win/win/win. And persist, persist, persist!
---
Make sure you don't miss Mercè and Patricia in their upcoming production of Nothing Happens (Twice) at West End Centre, Aldershot next month.
Tickets £13 / £11 concession. Tickets available via our website or the box office on 01252 330040.