Celebrate the fact that Westival Goes On...Line on Saturday 18 July and re-create the festival atmosphere at home! We've come up with some family festival themed activities that will help you get into the Westival spirit...
Design your own Westival poster and put it up in your window to show everyone what you're up to. Take inspiration from previous posters below or create something truly unique...what does Westival look like and mean to you? Show us in your design!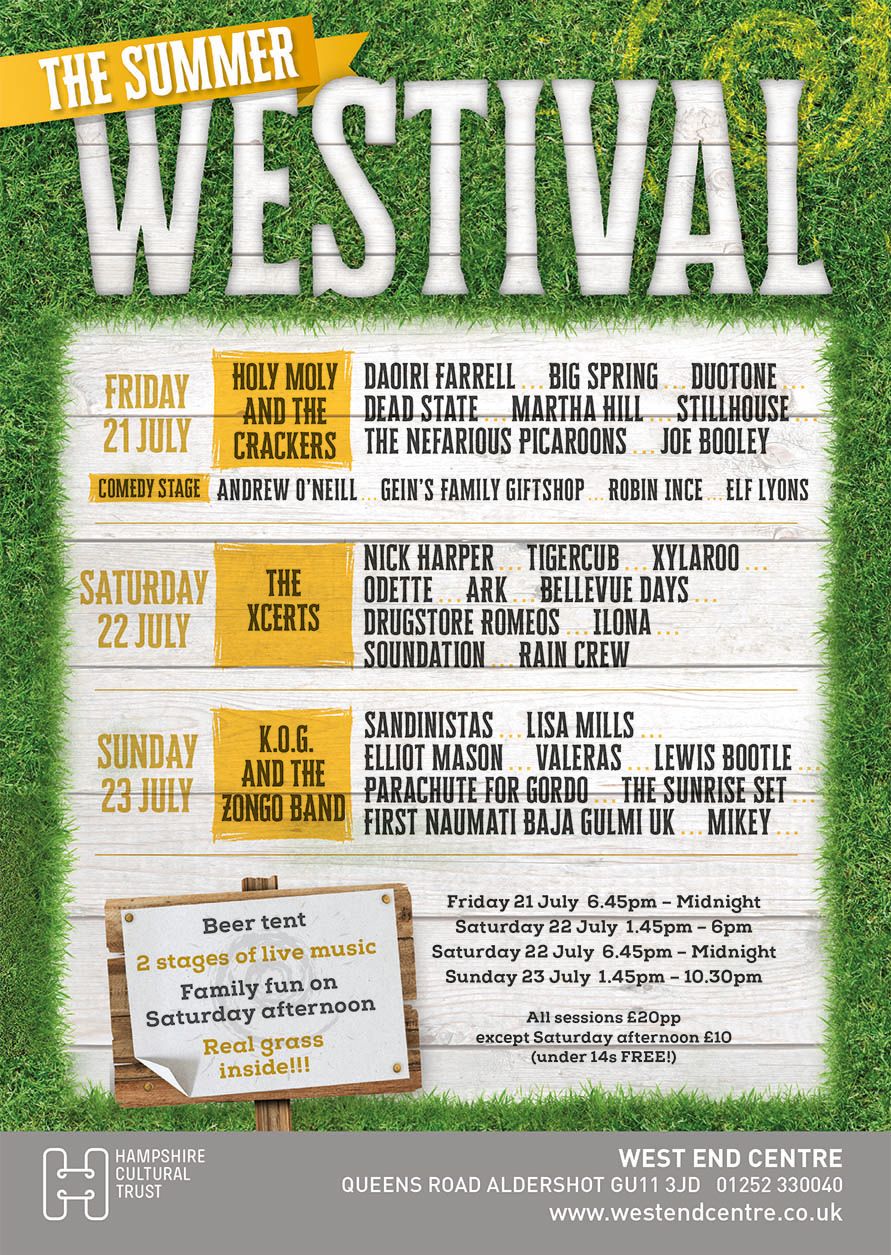 Post a picture of your Westival poster on social with #WestivalGoesOnline - tag us on Facebook, Twitter or Instagram.
Visit our website to find out more about the Westival line up (we have more to share with you this week!) and keep an eye out for other Westival at Home activities here on Culture on Call. In the meantime, why not check out all the Westival t-shirts, vests and hoodies available for you to buy here!
---
Westival is free this year but you can donate to support Westival and West End Centre's work with the local community if you are able to. You can find more information and ways to donate on our donation page.