Rockbourne Roman Villa Volunteer, Lauren Smart discusses the history of the Fordingbridge site and the many unanswered questions surrounding it.
---
Rockbourne Roman Villa was discovered accidentally by farmer A. T. Morley Hewitt in 1942, while digging out a ferret and coming across the mosaic floor. Upon its discovery, Morley Hewitt purchased the land and conducted excavations to reveal the villa as we see it today.
The history of Rockbourne Villa is extensive, with multiple phases of construction and over 400 years of use. The site displays a villa that was of importance for a long time. Whether or not the villa was passed down through the family that lived there, or was bought out by multiple occupants is unclear, but we do know that it was constantly looked after, renovated and loved by its owners.

The site starts out life as a fairly simple Iron Age roundhouse and is swiftly replaced by the first phase of the Roman villa. This comes as the influence of Rome seeps into Britain and makes its way across the different 'Barbarian' tribes. Rockbourne was initially situated within the Belgae tribe and lay close to the border of the Durotriges group.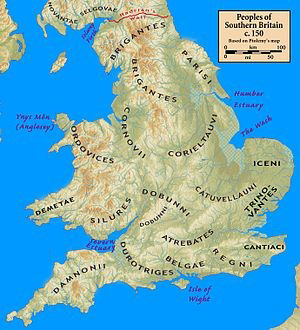 Through excavation work, we are now able to identify the multiple stages of development the villa went through before the tenants were satisfied with their dwelling. We also witness more and more Roman additions to the villa, such as multiple bathing areas and a substantial triclinium (dining area). This constant expansion suggests the owners were desperately aiming to keep up with the Roman architectural traditions. It seems that the inhabitants were willing to make the villa as Roman as possible, with cost-cutting initiatives implemented around the site. For example, the hypocaust (underfloor heating system) was created by using stacks of recycled roof tiles, rather than the typical brick stacks we would expect to see in a Roman hypocaust. This is a sign that there may have been a pressure or a desire to become 'Roman' quickly.
Rockbourne is home to some immaculate mosaics, typical of Roman Britain, and they can tell us a lot more than just being decorative. We can see how the layouts of some rooms would have looked thanks to mosaics, specifically in the triclinium where the best-preserved mosaics at Rockbourne are found (see below). The Romans did not want to waste money on mosaics if they were going to be covered up with bulky furniture, so in the triclinium there are blank areas of mosaic showing where benches and tables would have been placed, leaving the expensive artwork still visible to be shown off to guests, and appreciated by the landlord.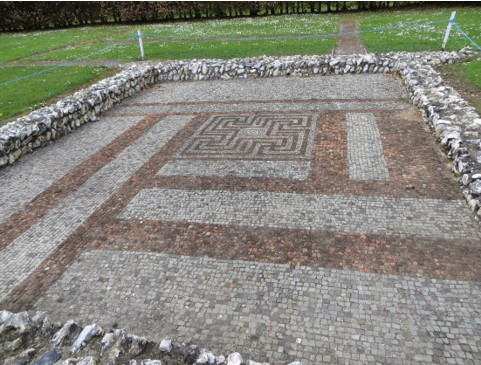 Other mosaics can be found throughout the villa, which have been carefully maintained ever since its initial excavation in 1942 – however, in the 5th Century AD, at the decline of the villa's use, some of the mosaics were intentionally broken up, and it is not fully understood why. This could have been to ruin the value of the flooring so that it became worthless to any potential robbers. Mosaics found in the East Bath-Suite show intricate geometric patterns, although some of the mosaic is missing, there is enough of it to understand what the full picture would have looked like (see below). Mosaics such as these would have been laid by a skilled professional and would have by no means been a cheap job. It also tells us about the wider community of Rockbourne, showing that it was the home of skilled workers who would have been trained by other professional mosaic layers from the Continent.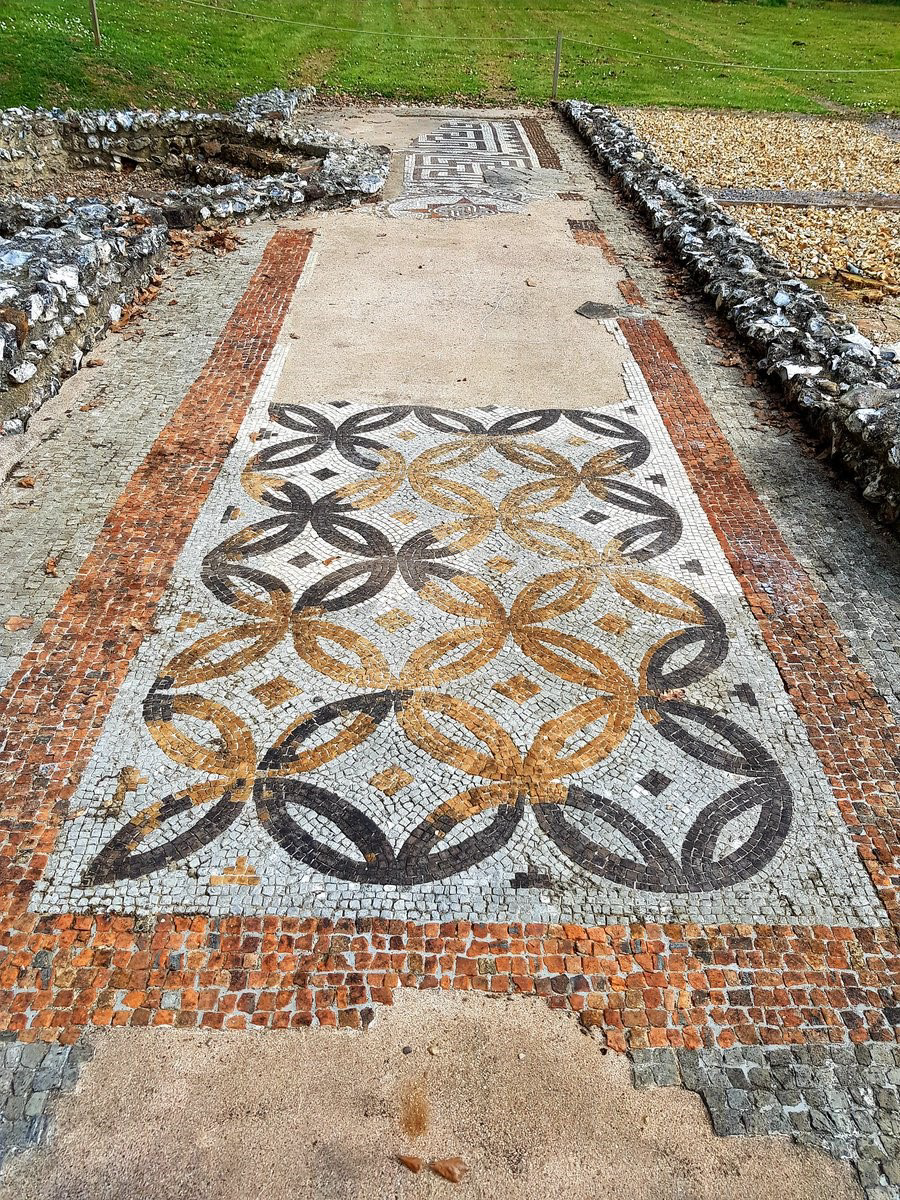 The nearby Whitsbury hillfort and buzz of Roman activity would have enabled those living at Rockbourne to become involved with an extensive trading system and probably helped them to keep pumping money and resources into the structure. We know that the villa would have been a high-status building, as not every Roman family had a villa. We are also fortunate in understanding its surroundings and can see that it was possible that the wealth of this household could have come from the trading of resources to markets on the hillfort, and possibly across a wider radius of the area. We can see this through the discovery of amphorae (see below), which would have been used to transport heavy quantities of wine, olive oil and Garum (a fish sauce that was a Roman delicacy).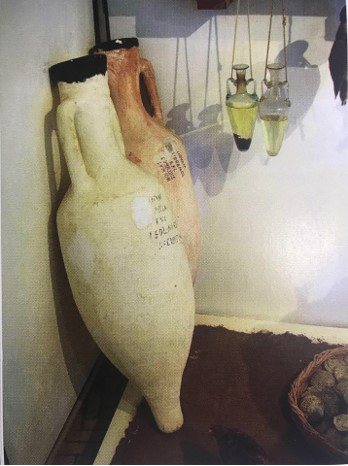 If the elaborately patterned mosaics, vast bath suites and architectural grandeur were not enough to imply a wealthy household, then the immense coin hoard found within the villa surely are. Over 7,000 coins dating between 295-305 AD (based on depictions of Diocletian and Maximianus) were found in a two-handled New Forest-style pot, buried outside one of the villa's walls, as shown below. There are two theories about why so much money was left in the ground; one is that there was a financial struggle and they were hiding the money away for safekeeping in case they had to flee. The other, is that it was a votive offering to a Roman deity. It is thought that the large hoard could have been left as a gift to a god/goddess for good fortune, which is a possibility, because it was stored in a decorated pot, and packed with organic material – much like the Frome Hoard, on permanent display at the Museum of Somerset.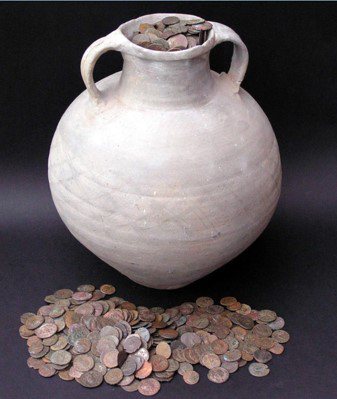 There are so many unanswered questions about this immense villa; why was it suddenly abandoned and left to the elements? What were the people preparing for when they buried the coin hoard? Were the first people to make the villa forced into the Roman way of life or was it voluntary?
Come and make your own hypotheses to these questions and any others you may have by visiting Rockbourne Roman Villa.
---
If you have enjoyed Culture on Call and you are able to make a donation, please click the link below. Any support you can give will help us keep communities connected to culture in these difficult times.