Volunteers at the Allen Gallery in Alton have put together a display of pots commemorating coronations and jubilees, from Victoria to the present Queen, in celebration of the Platinum Jubilee. However, if you look closely amongst the bowls and plates, teacups and teapots, you may spot a couple of items that commemorate the coronation of a king who was never crowned.
Edward, Prince of Wales, was born during the reign of his great-grandmother Queen Victoria, the eldest son of the Duke and Duchess of York, later King George V and Queen Mary. During the First World War, Edward served in the army and following the war increasingly took on duties representing his father, particularly overseas tours, in preparation for his future role as king.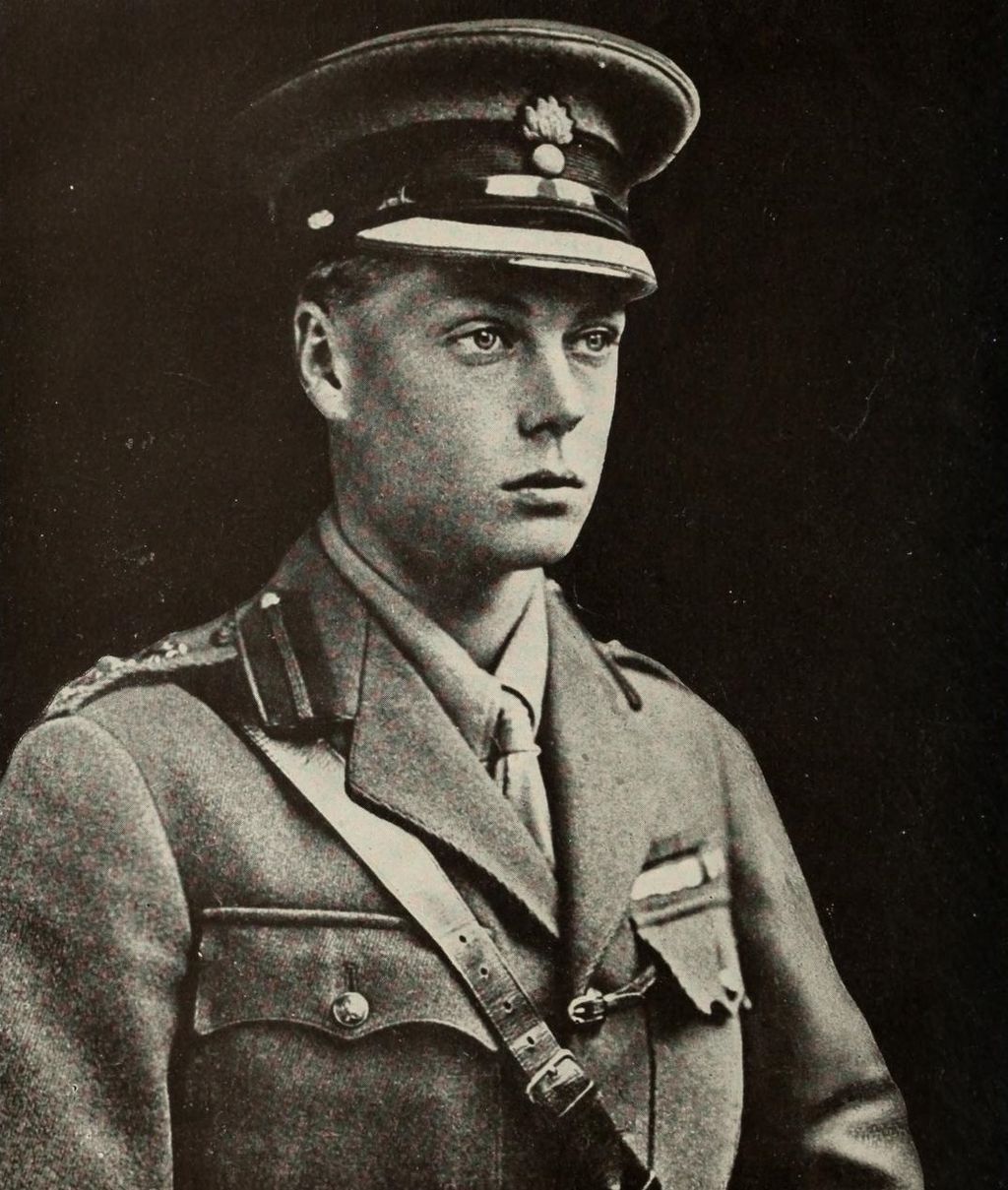 These trips suited the young prince, who was rapidly developing a reputation as an international playboy - behaviour that was of growing concern to his father and the government. George V died on the 20 January 1936, when Edward became the second monarch of the House of Windsor as Edward VIII.
At the time, he was in a relationship with a divorced American socialite, Wallis Simpson, who was seeking divorce from her then second husband. Within a few months of his accession, he declared his intention to marry her. Opposition to the marriage grew, as her divorced status made Wallis politically and socially unacceptable as a prospective queen consort. Edward's status as titular head of the Church of England, which opposed remarriage after divorce if a former spouse was still alive, complicated matters further. With the government of Stanley Baldwin threatening to resign over the marriage, forcing a general election, Edward realised he could not marry Wallis and remain on the throne. He signed the instrument of abdication on 10 December 1936 and was succeeded by his brother who became George VI.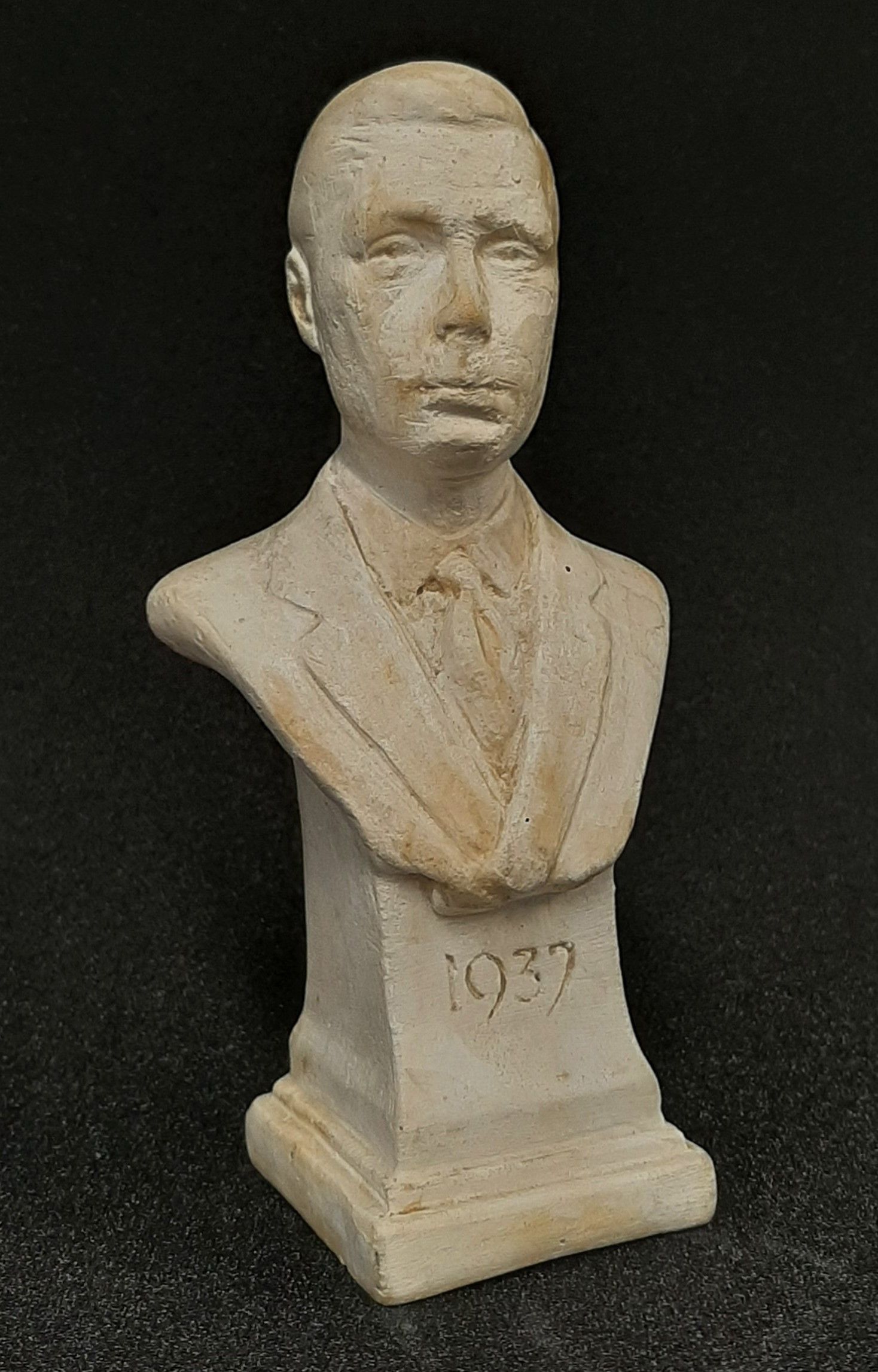 Throughout this period, preparations for the Coronation of Edward VIII had been continuing. After the dark days of the depression in the 1920s, British manufacturers were anticipating a bonanza with the Coronation of a new King-Emperor. As it turned out, businesses across the country were stuck with hundreds of thousands, if not millions, of pounds worth of souvenirs and memorabilia! A large percentage of these would have been in the form of ceramics, cups, mugs, plates and saucers, all bearing the portrait or monogram of Edward VIII.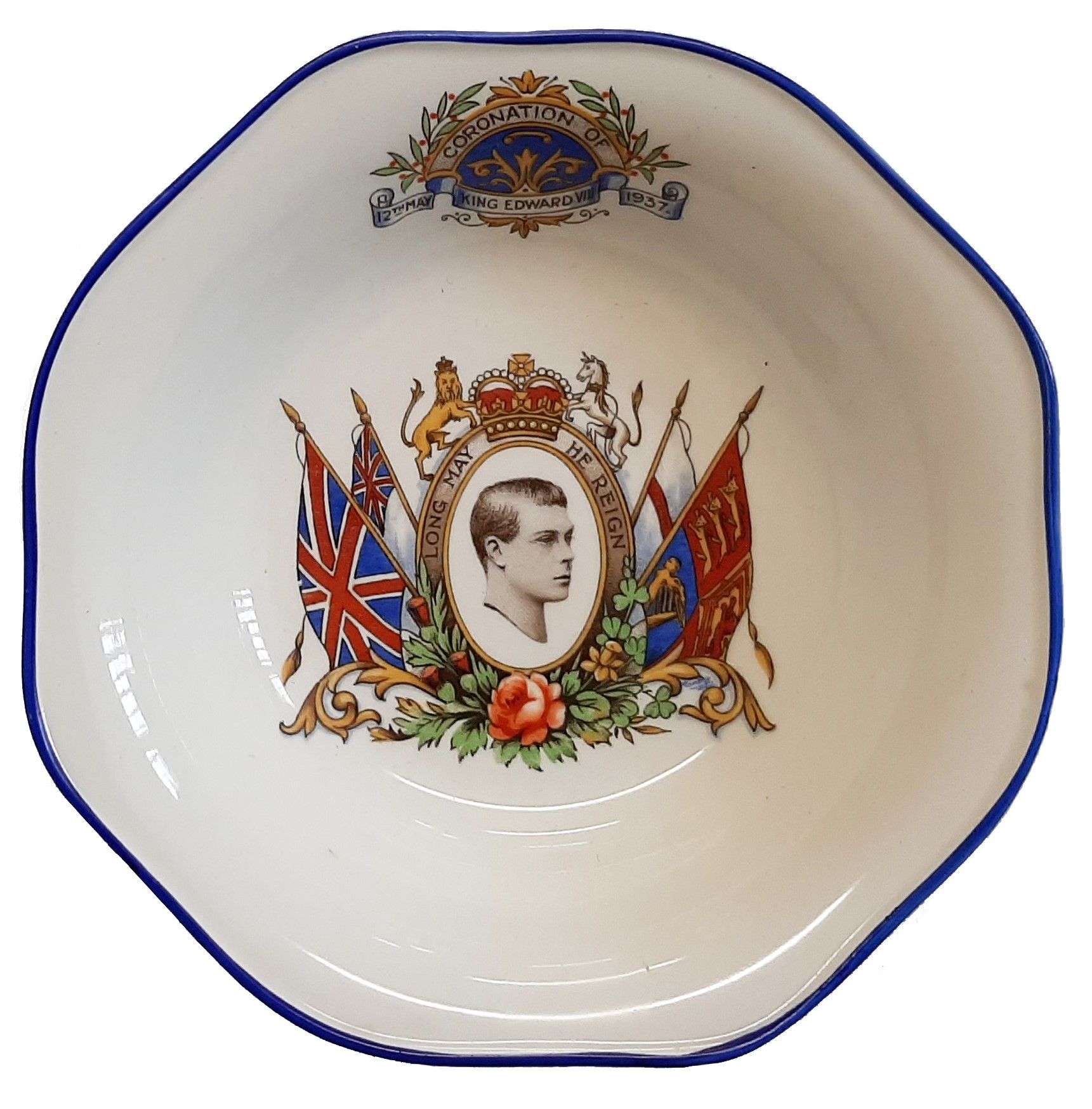 If you happen to come across one of his mugs for 50p in a car boot sale, don't give up the day job! Due to the vast quantities produced these souvenirs of an uncrowned King are, almost literally, ten a penny.
---