Gosport has a thriving Jazz loving community with a show-business connection. Jazz legend Nat Gonella retired to the town in the 1970s to live a quiet life by the sea. The 'Cockney' boy who overcame adversity, was a legend in the music world.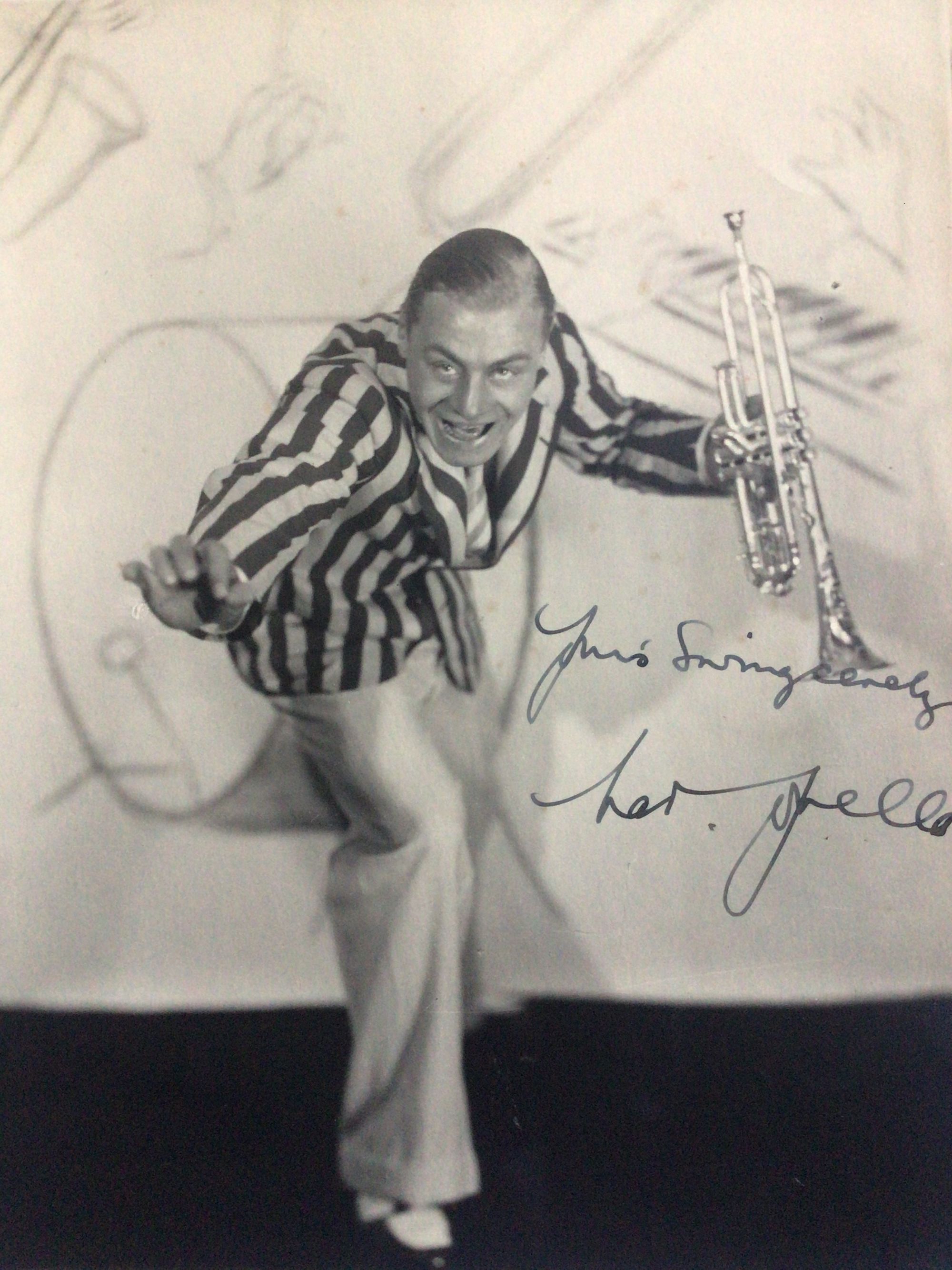 Gosport took him to their hearts and Hampshire Cultural Trust proudly looks after a number of donated items relating to Nat, particularly a collection from Gosport Jazz Club that includes his clarinet, shellac 78rpm gramophone records and a selection of programmes and tickets relating to his time in the town. He seems to have been happy to celebrate milestone birthdays with his friends at the Jazz Club, including his 90th birthday in March 1998, before he sadly passed away 5 months later.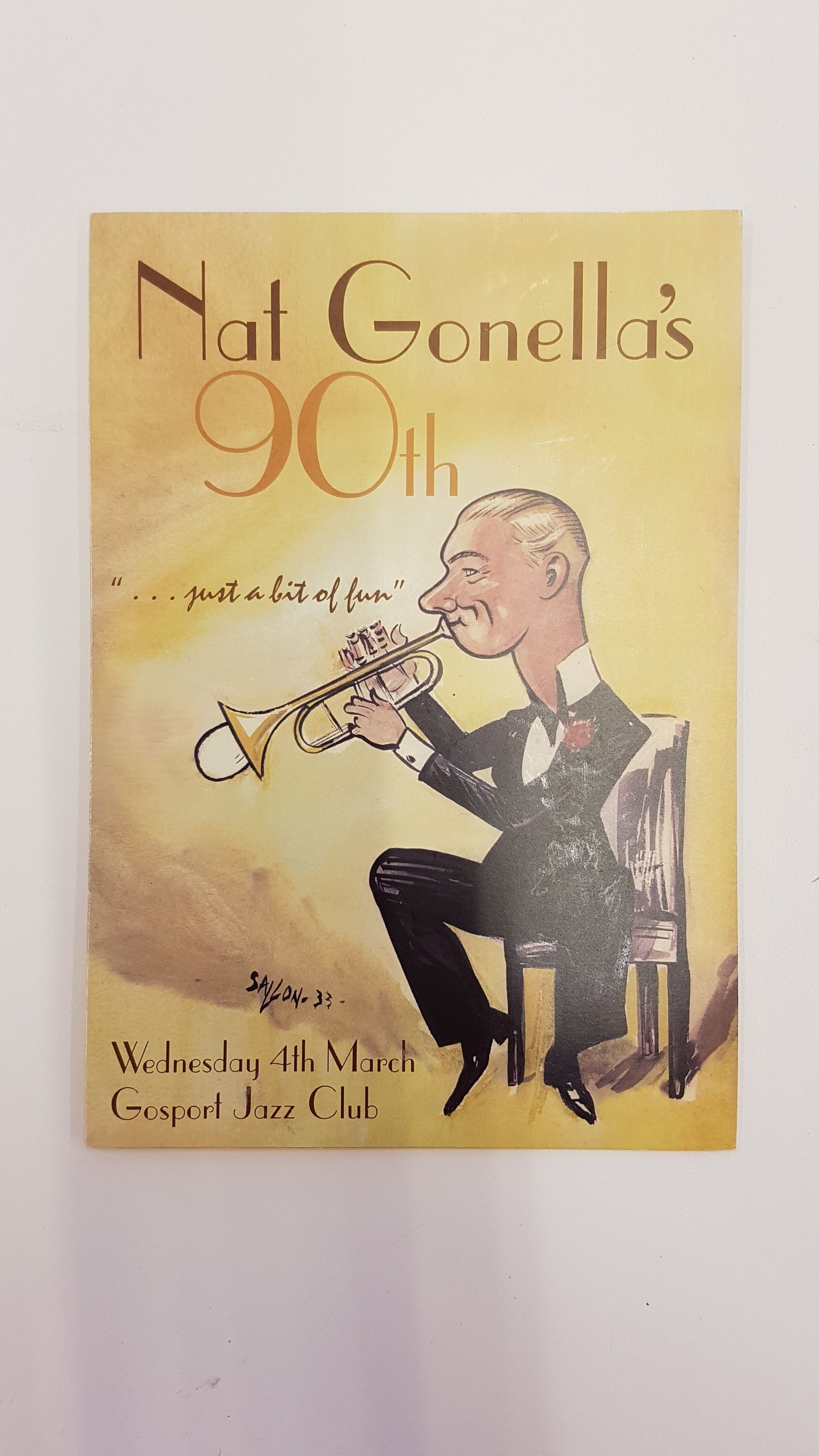 Born in the Kings Cross area of London in 1908, Nathaniel Charles Gonella was the son of a cab driver. Following the death of his father in 1915, he was sent to St Mary's Guardians School in Islington, and it was here where his love for music began. In 1924, he became a member of Archie Pitts's Busby Boys, a youthful band of musicians with whom he toured for four years. Following this, he joined the Bob Dryden's Rivoli Rhythm Boys Band, playing the violin, clarinet, and trumpet. Nat later went to Brighton to play in the band of Archie Alexander, and it was there he was spotted by Billy Cotton and invited to join his band.  It was with this group that his unique tones were heard for the first time on the record 'That Rhythm Man'.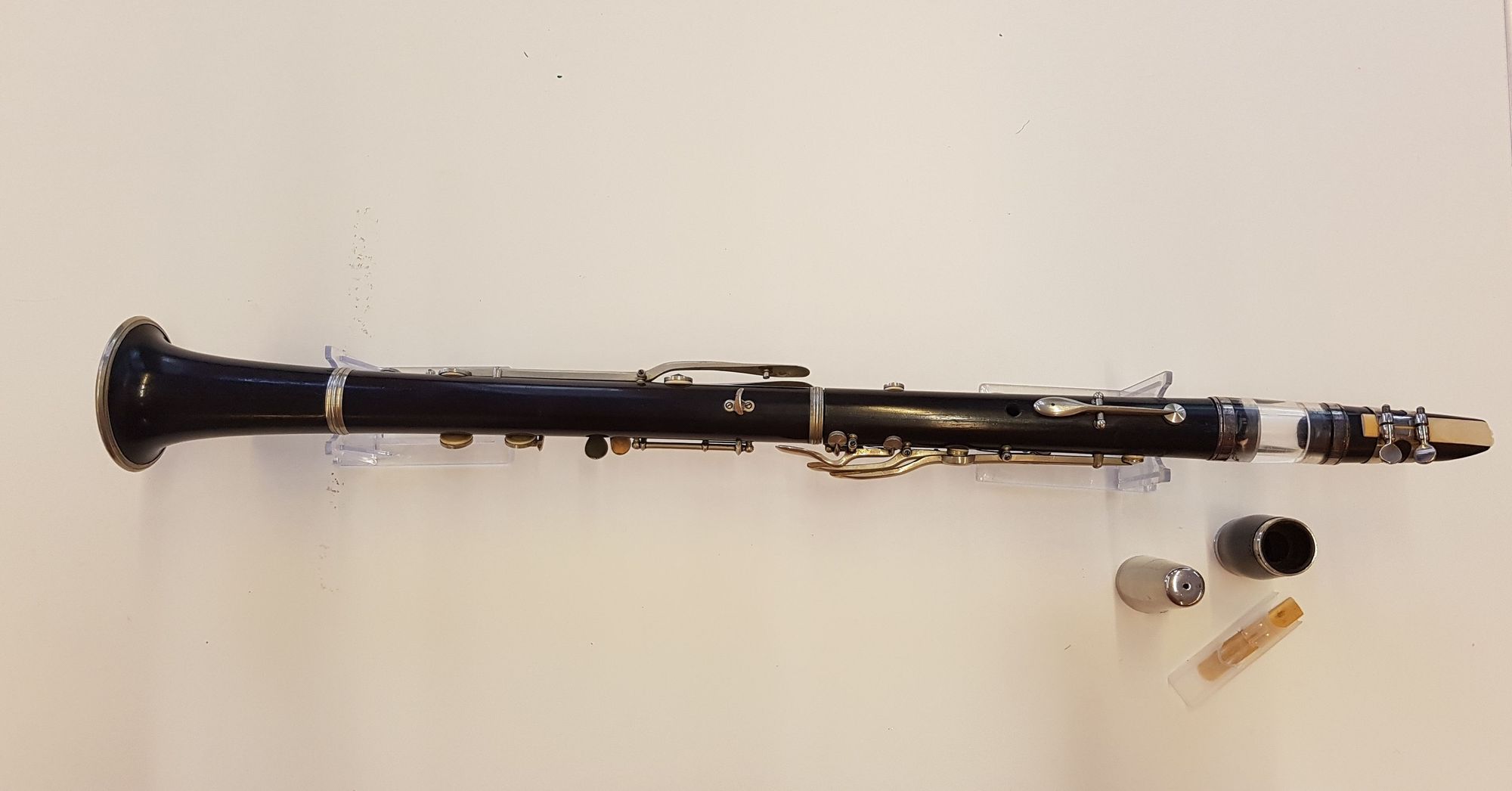 Another band move saw Nat playing with the Roy Fox Band at the Monseigneur Club. His first vocal for Fox, 'Tell me are you from Georgia', was shared with another Jazz legend, Al Bowlly. The first three vocal contributions he made on record for this band included two of his greatest hits, 'Oh Monah!' and 'Georgia on my Mind'. These songs were associated with the Gonella name for the rest of his career.
In 1935, Nat formed his own band, billed as Nat Gonella and the Georgians, who regularly played at The Palladium. The band was a great success, producing hundreds of records, primarily for people to dance to, over a four year period. The band had their own fan club magazine, The Georgian, and were known for their school boy blazer look. In 1936, the Georgians had their own show, Swing It, which opened at the Brighton Hippodrome before going on to tour the top theatres in the country, pulling in large audiences wherever they appeared. The tour moved to Europe and, as the bands popularity grew, they even appeared in a few films.
Throughout the war years, and those immediately following it, Nat Gonella continued to form big bands. However, with the music scene changing, he adapted to lead smaller bands and eventually go solo, regularly topping the bill on variety shows. He toured with comedian Max Miller before a brief comeback in the 1960s with his Georgia Jazz Band and featuring in his own 'This is Your Life' programme. A tour to Holland with the Ted Easton Band and 'Oh Monah' reaching number 5 in the Dutch hit parade, put Nat back in the spotlight in the early 1970s.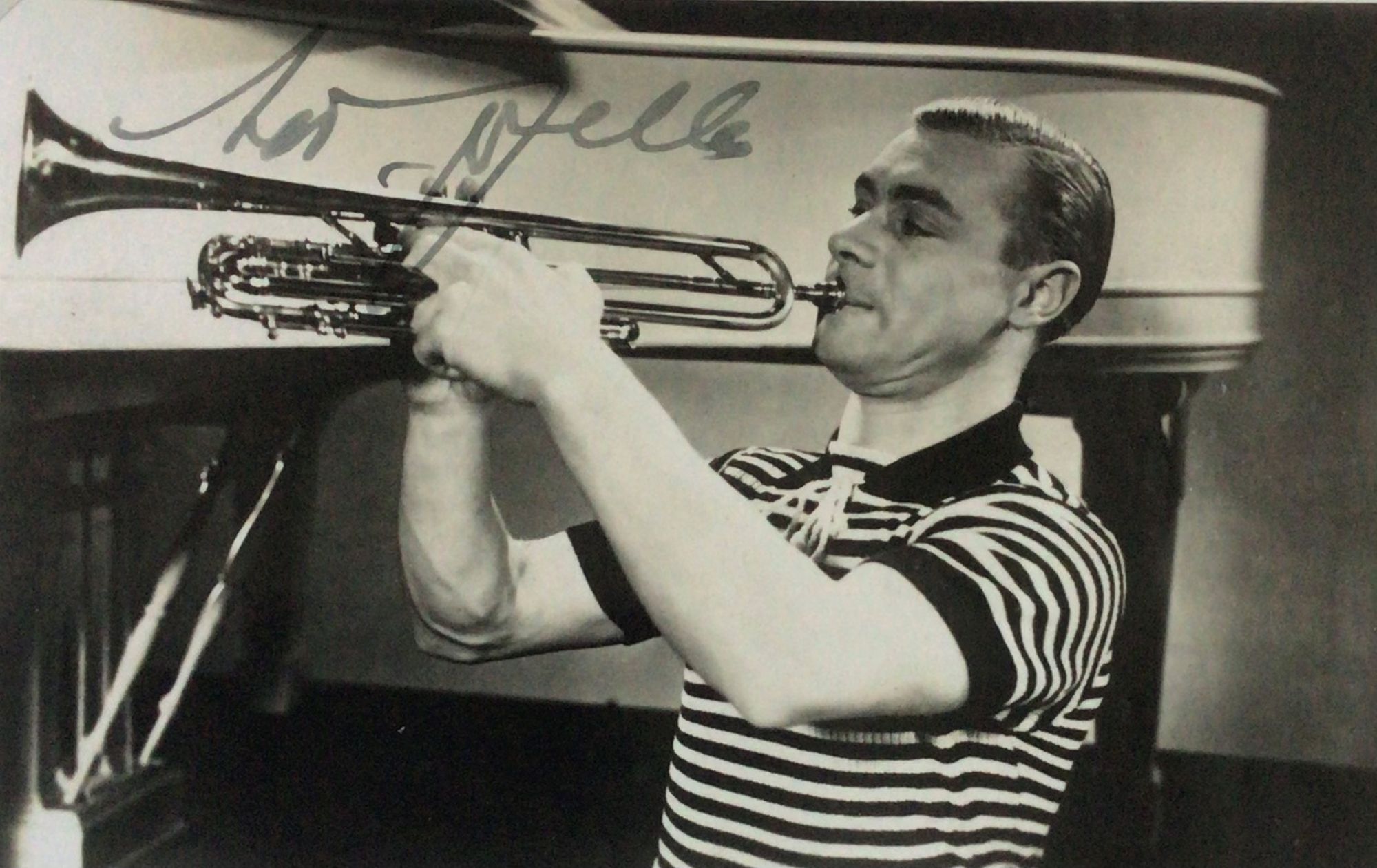 In the mid-1970s, Nat decided he did not want to play the trumpet again. While walking across the Clifton Suspension Bridge he thought it would be a good idea to give his instrument a watery grave. However, just as he was about to launch it, his daughter thankfully stopped him.
It was in the late 1970s that, after many years of performing, Nat retired to Gosport for a quiet life among friends. He was a popular member of the Gosport Jazz Club and was occasionally persuaded to perform. Nat's versatility as a performer allowed him to survive 60 years in show business and he performed alongside many of the great musicians of his time, including Gracie Fields, Fats Waller and Louis Armstrong. His cockney resilience and sense of humour always shone through, rewarding him with an enthusiastic following of fans and a square named in his honour in the town where he ended his days.
---
If you have enjoyed Culture on Call and you are able to make a donation, please click the link below. Any support you can give will help us keep communities connected to culture in these difficult times.