Emerging from their triumphant sets at Reading & Leeds Festival on the BBC Introducing Stage, Leeds-based four-piece alt-rock band The Loose Cut have been deemed "West Yorkshire's alternative to Kings of Leon" by Chris Hawkins of BBC 6 Music.
We spoke with George of The Loose Cut ahead of their gig next Saturday at West End Centre (30 April) with support from Mouser and The Mustard.
---
What do you think is one common misconception about the music industry?
Great question! This idea that if you've got talent you will be spotted, signed, live a lavish lifestyle and every record, album artwork and video you make will be paid for by some big wig with a load of brass. It's just ludicrous and we have popular culture e.g Film, TV and social media to thank for that! This false narrative is everywhere in our media. I've lost count on how many times people have asked me why I haven't gone on Britain's Got Talent or The X Factor. 'Overnight success' is another term that really does my head in! With this false narrative comes an unrealistic perspective on what we do. People don't realise that we all work two jobs, often unsociable hours and sacrifice a hell of a lot to do what we love, which is be in this band.
"These guys dish out a gritty blues-fuelled indie-rock vibe that's not a million miles away from the cooler side of Kings Of Leon." – Bang the Drum Magazine
How was performing at Reading & Leeds Festival on the BBC Introducing Stage?
This question leads on pretty nicely from the last one actually! It was an unbelievable feeling. We're Leeds lads and we've been going to Leeds fest since we were 16 when Kings of Leon, Arctic Monkeys and Radiohead were headlining. Ever since going for the first time, it has always been a slot we've strived for. And this goes back to the last question again - it took us a bloody long time and a lot of work to get to Reading and Leeds Festival. We've spent years as kids and young adults in different bands honing our craft to get to a level where we deserved that slot. I do have to admit though, we all thought Reading was better. As much as we wanted Leeds to be the better festival - which was always a thing actually when we used to go. The bands would often use it as a way to get a big pop from the crowd and tell everyone that Leeds was way better. As a 16 year old you'd naively believe them... until you went home, put the telly on and saw Alex Turner tell the Reading the punters that this is the best crowd they've ever had!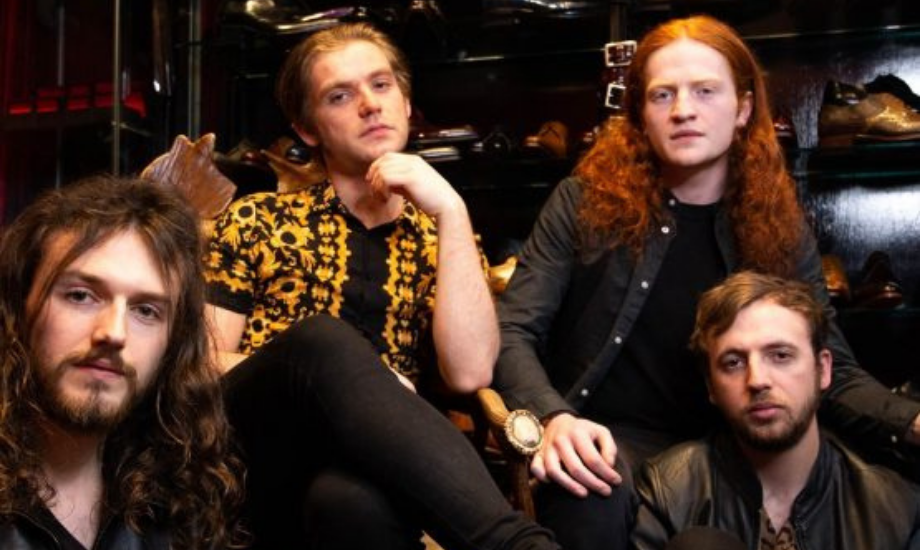 What is your favourite song to perform together, and why?
I'd probably have to say Haunt. It was the one tune where in the studio I felt we all really put the graft in to make it something special. I always really liked how the song progresses and slowly builds throughout. It was also recorded in the first session we had as this line up and I think this song was symbolic of how well we all gelled together as musicians. So, when it comes to performing the song live, it just lights us all up and we bring the energy - which is probably why we tend to close the set with that tune. Although, our upcoming single Last All Night which is out 13 May is looking like it might knock Haunt off the top spot soon!
Who are The Loose Cut's biggest musical influences?
Well, one comparison we just can't seem to get away from is Kings Of Leon. Even BBC 6 Music Presenter Chris Hawkins dubbed us as "West Yorkshire's alternative to Kings Of Leon" after playing our single Haunt on his show. I listen to a lot of 80s pop - Hall and Oates are a big one for me. The fat basslines and the compositions are just genius and Daryl Halls voice is just on another level. I urge anyone to check out the live session he did with CeeLo Green at his house - it's absolutely class!
What is one piece of advice you received that you never forgot that you'd offer out to an aspiring musician?
Jimmy Iovine, a world renowned producer, once gave me some advice through my TV. This man has worked with the likes of Stevie Nicks, Bruce Springsteen and Tom Petty to name a few. He said:
"You try to do the best with what you've got and ignore everything else. That's why horses get blinders in horse racing; you look at the horse next to you and you lose a step".
These words really stuck with me as nowadays we live in a world of social media where it's so easy to compare yourself to others, not just when it comes to other artists or other people's professions but right down to what someone else had for their tea last night. It reminds me to stay focused on what you know you can do well and don't let what's happening or what is perceived to be happening around you, deter you from your course. I've found personally, that the more I've adopted this approach, the more success we've had as a band.
---
Performing live in Aldershot next Saturday with support from Mouser and The Mustard, book your tickets now.