Join Kirsty Rodda, our Visual Arts Exhibitions Manager on an 'Archive Dive' through previous exhibitions hosted in our venues over the years. This week we are looking back on Howard Hodgkin's exhibition in The Gallery!
---
As only the second exhibition to be programmed at The Gallery at Winchester Discovery Centre in 2008, we felt incredibly lucky to have been able to secure something so impressive - Howard Hodgkins Prints. On tour from the Barbican, London, the exhibition was the first large scale exhibition spanning the printmaking career of British artist Sir Howard Hodgkin CH CBE (1932–2017). Turner Prize winner and subject of major retrospectives at the Hayward Gallery and Tate Britain, Howard Hodgkin was one of the UK's most celebrated and best-loved artists.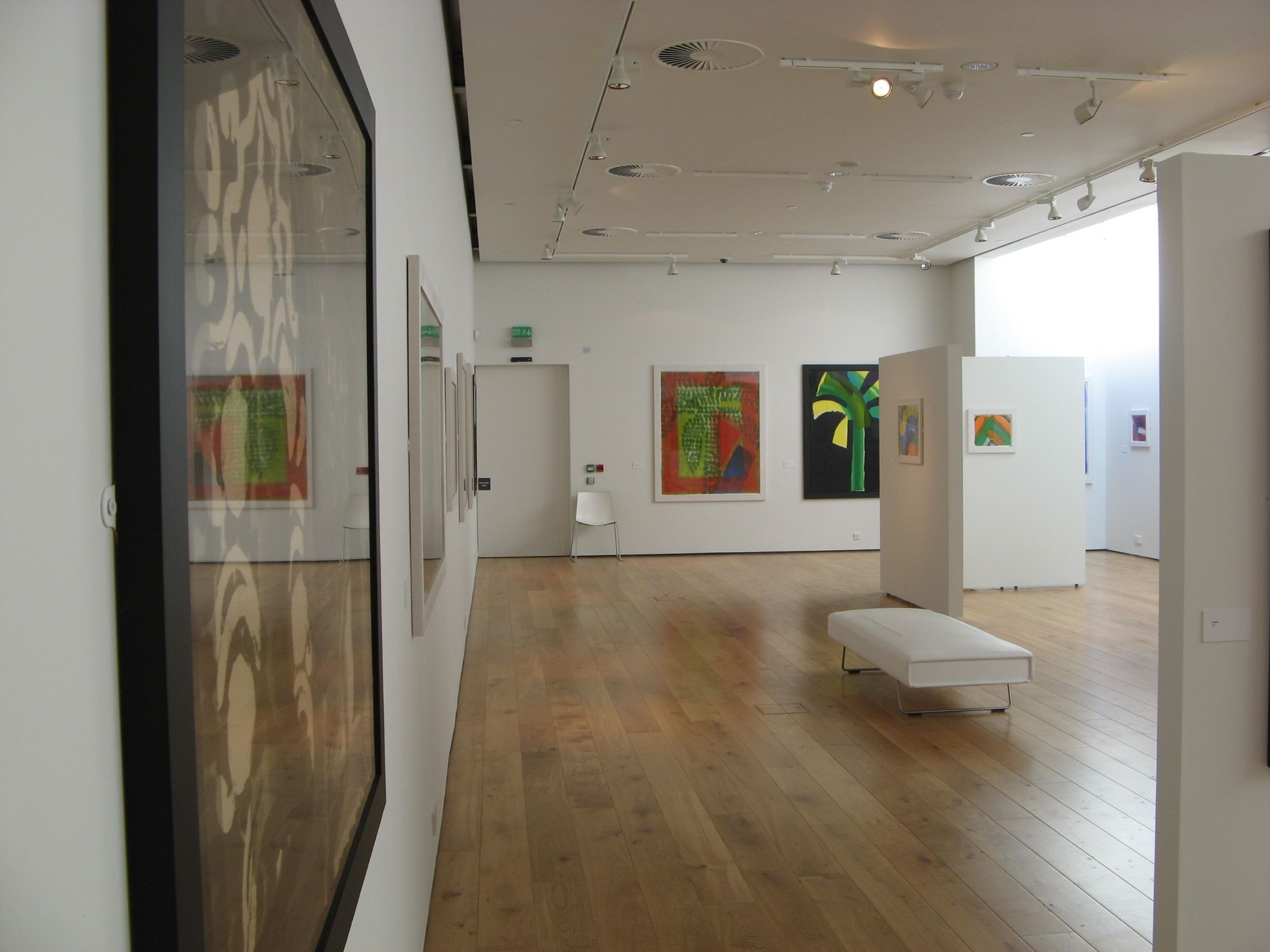 Hodgkin was well known for his distinctive abstract style, which often included painting the frames and using unusual surfaces in place of canvas. His exploration of printmaking began as a student at Bath Academy of Art, where he experimented in screen-printing, lithography, collage and etching. He continued throughout his career, favouring the use of etching and aquatint combined with hand-painting in his later years. The works take printmaking to a new level of intensity, with remarkable effects of colour and surface. Although painting dominated Hodgkin's creative output, he produced a substantial body of prints, which is as accomplished as his oils.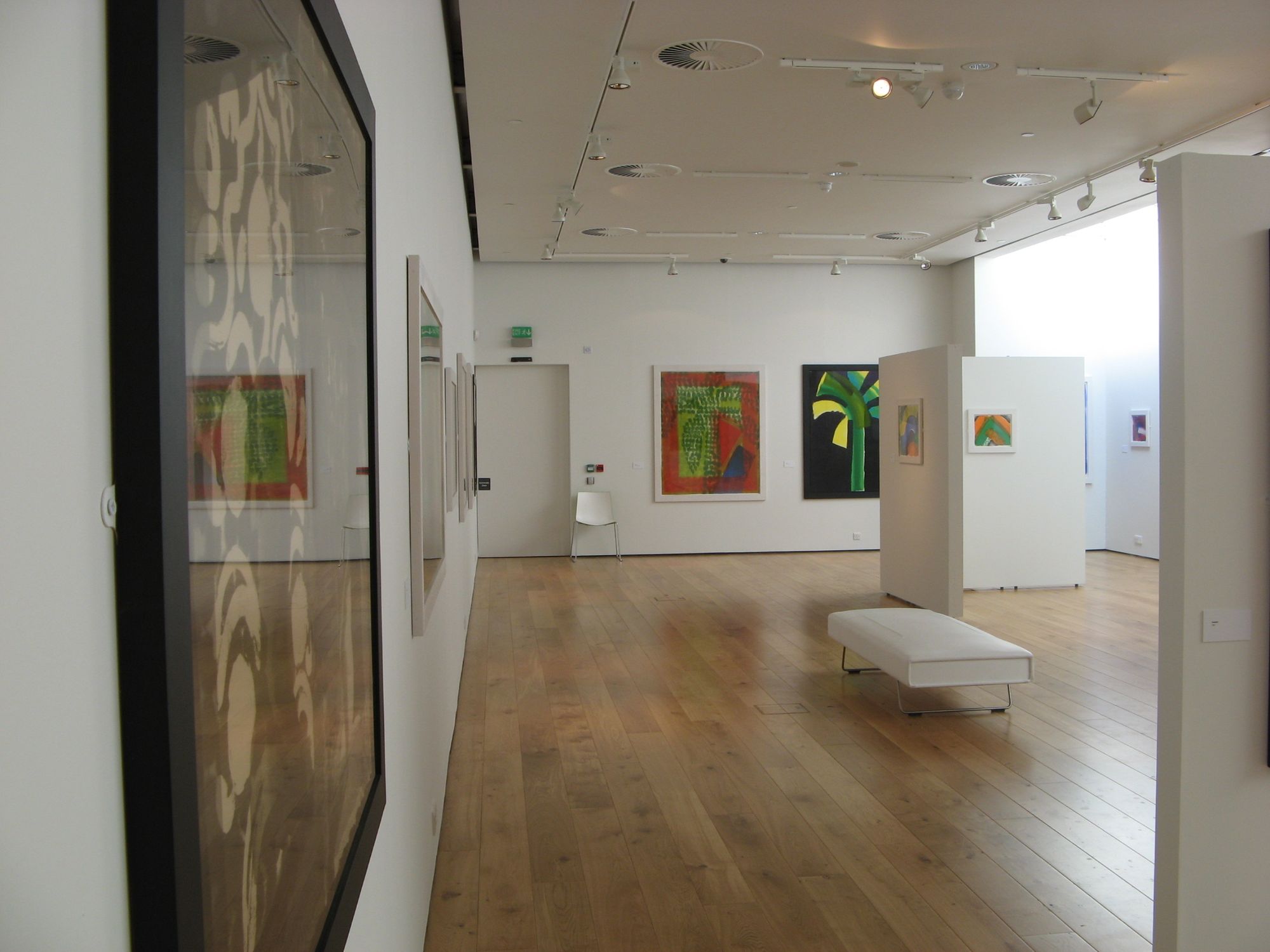 For The Gallery, the exhibition remains one of its greatest highlights of all time – the experience of working with the Barbican and with Hodgkin's studio assistant made an important early impression on us, which we remember to this day. We did not expect the great man himself to attend in person, but he came to the preview evening to celebrate with us (pictured here signing books, including one for artist Alice Kettle). He very sweetly told me ours was the best venue he'd seen these works in – whether he meant it or said it to calm my nerves, it is a comment I shall always treasure. A superstar and a gentleman on our doorstep, how incredible.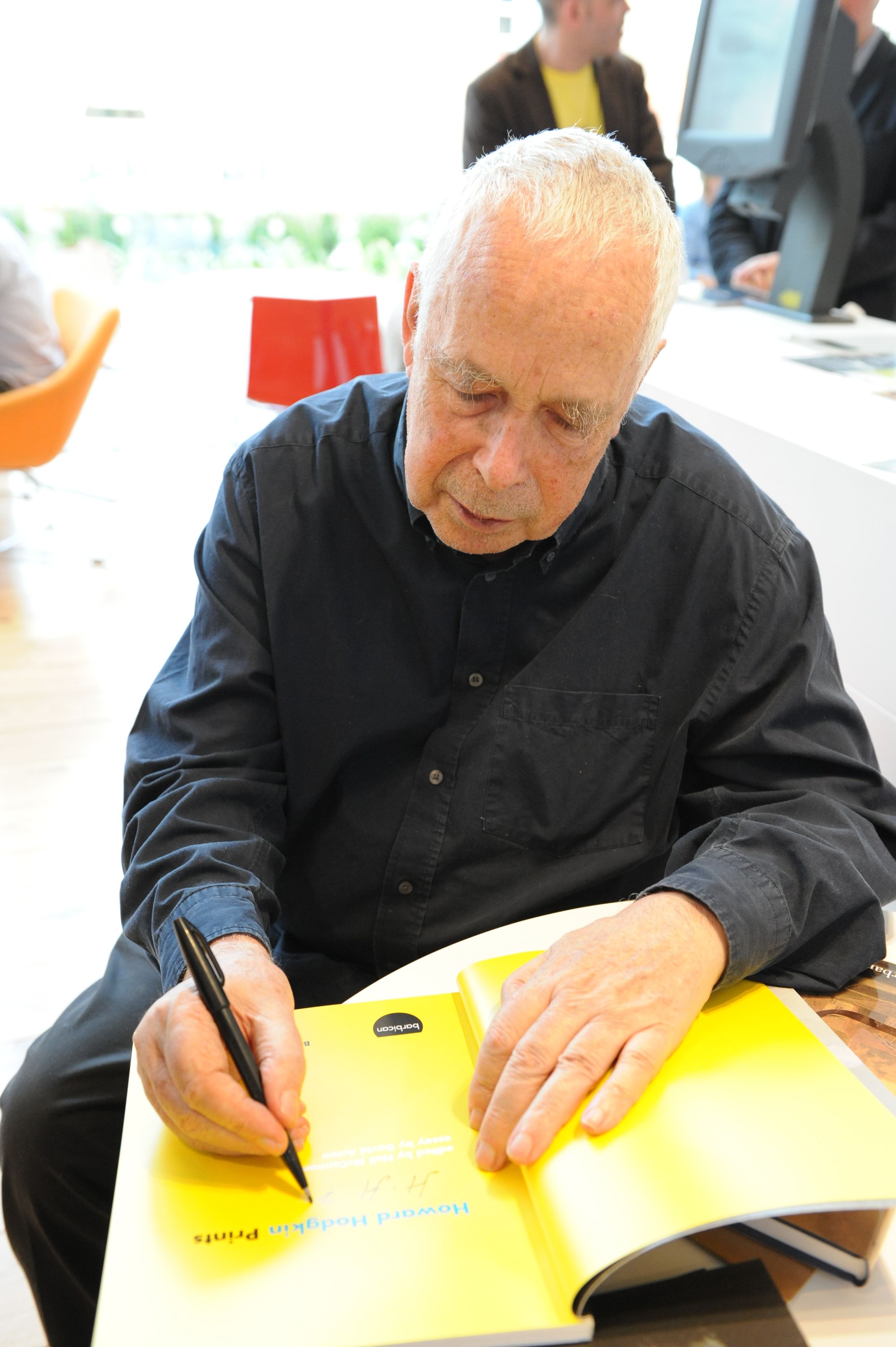 For more information on Howard Hodgkin visit his official website here.
---
If you have enjoyed Culture on Call and you are able to make a donation, please click the link below. Any support you can give will help us keep communities connected to culture in these difficult times.