Home Front Stories is an exhibition that was to be presented at Westbury Manor Museum and Eastleigh Museum in the run up to the 75th anniversary of VE Day. Museum volunteer, Peter Downton, initially put forward the idea of a VE Day exhibition. He then went on to research, carry out interviews and develop the exhibition content. As the museum is currently closed during the lockdown, Home Front Stories has been serialised into three parts for publication online in the lead up to VE Day 75.
Part 1
Britain under the cosh
It's now early May. You've been under Government restrictions for what seems like forever. Although some people still seem to or are allowed to ignore them.
When you go to the shops you have to queue. When you get in, there are still empty shelves. Are some people still hoarding? If you are better off, however, have a bit of cash or the right contacts, you can still get things it seems.
Professional sporting leagues have been suspended for the duration so you can't go and watch your regular football or cricket team.
You can't go out anywhere without someone in authority asking what you are up to, where you are going and if your journey is really necessary.
The newspapers say the same things every day and even then you don't know if you are being told everything.
It's been going on for what seems like forever and although there are hopes of things getting back to normal, nobody really knows when.
Any of this sound familiar? This is the beginning of May 1945. Despite all this, just a few days later, over five years of hardship and deprivation were about to come to an end - no wonder people were in the mood to party!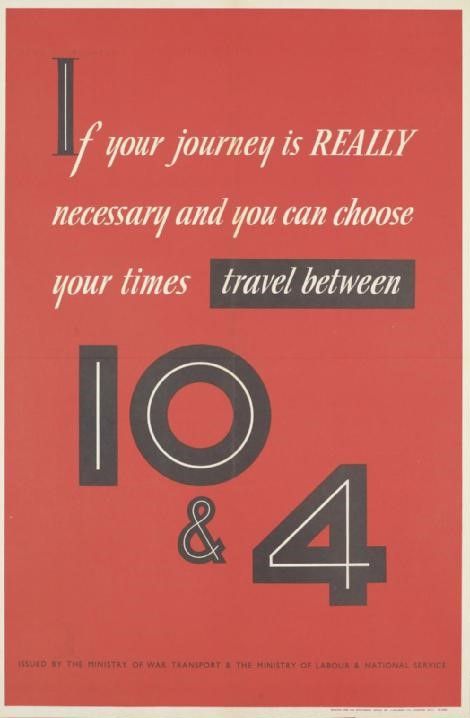 Light at the end of the tunnel
After five years of total war with millions of lives lost and aerial bombing campaigns which saw civilians on the front line of the conflict, there was at last light at the end of the tunnel. In May 1945, it was widely suspected by people in Britain that the war in Europe was coming to an end and this year we celebrate the 75th anniversary of Victory in Europe.
On 7 March 1945, the Allied forces had crossed the river Rhine into Germany; on 21 April, Russian troops had reached Berlin; German troops in Italy surrendered on 2 May and all German forces surrendered unconditionally to the Allies on 7 May.
'A day disorganised by victory! A form of disorganisation I can put up with.'
From the war diary of Field Marshall Alan Brooke.
Churchill had planned to announce the end of the war in Europe officially at 3pm on 8 May, with the formal start of peace declared at one minute past midnight on 9 May.
The news of the German surrender had already leaked on 7 May, so a national holiday was immediately announced for the following day, 8 May, because, according to Churchill "the crowds celebrating in London were beyond control".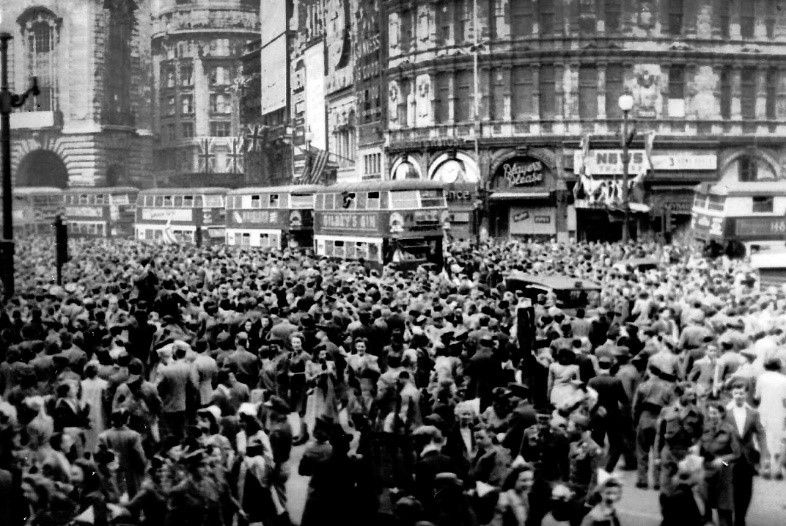 Community celebrations focused on street parties and it is incredible to see what people were able to achieve at such short notice, particularly as rationing was still in place and would continue for the next nine years.
We would like to share with you the moving, first-hand accounts of these celebrations, together with an amazing selection of photographs that help to bring alive the sense of joy and relief people felt as five years of sacrifice and suffering finally came to an end.
There are pictures of local street parties and stories from those who were there that give an insight into what it meant to people who had lived through the years of war.
In particular, we are grateful to Betty Wright, Vic Knight, his wife Pat and Vic's brother Charlie for allowing us to interview them. You will find many quotes and observations from them within the exhibition. We are particularly grateful for being allowed to use Vic's photograph of himself and his brother at a VE Day party from his own collection.
We would also like to thank Eastleigh & District Local History Society for supplying WWII images for the exhibition and Barry Chinchen for recounting his memories of the event.
Finally, we would like to thank Westbury Manor Museum volunteer Peter Downton who had the idea to hold a VE Day exhibition. He then proceeded to find local people with VE Day memories, carried out interviews, researched and wrote text for the exhibition.
This exhibition also provides an opportunity to recall the sacrifices made and to remember that, amid the celebrations, some will have been remembering lost friends and relatives.
The beginning of the end?
Rumours of an official celebration to mark the end of the war had been circulating for some time. The term 'VE Day' had been discussed as early as 1944 in anticipation of victory.
In Fareham, Betty Wright (nee Wassell), was 18 and living with her parents at 20 Paxton Road. She recalls that as the war progressed after the D Day landings:
"There was great optimism. One of the papers had issued a map and we had this big map up on our wall and I can remember my parents, as we had triumphs in France pushing the Germans back; they marked it. I can remember my Father saying we've taken this, or we have done that. There was a feeling of gladness and optimism that it couldn't last much longer with us proceeding the way we were…"
It's official, Germany surrenders!
With the official announcement that the war in Europe was at an end, there was a series of spontaneous reactions. Individuals and businesses had little time to prepare for the big day. Some just downed tools and went out to toast victory, but not everybody got the chance. For many it was very much still 'Keep calm and carry on!'.
"I was working. I was temporarily helping out at a general stores at the bottom of Paxton Road. It was called Jefferies. It was a small family run business.
"When they heard that the war had ended, I shall never forget Mrs Jefferies came tearing up the road to me in a panic saying (she guessed that everybody would go wild you see to celebrate because we were all hysterically happy) and she came up and said you will come into work tomorrow won't you?"
Betty Wright
---
Part 2 will be published on 5 May.
---
If you have enjoyed Culture on Call and you are able to make a donation, any support you can give will help us keep people connected.