Hampshire Cultural Trust's Curatorial Liaison Manager,  Ross shines the spotlight on one archaeological object a day throughout the Festival of Archaeology.
These objects were reported and recorded through the Portable Antiquities Scheme, purchased from the Crown through the Treasure reporting process and accessioned into the collections cared for by HCT. With Hampshire Cultural Trust purchasing them, the objects are now available for displays at our museums and for research.
Object 4
Object: buckle tongue
Period: Anglo-Saxon
Date: late 6th to mid 7th century AD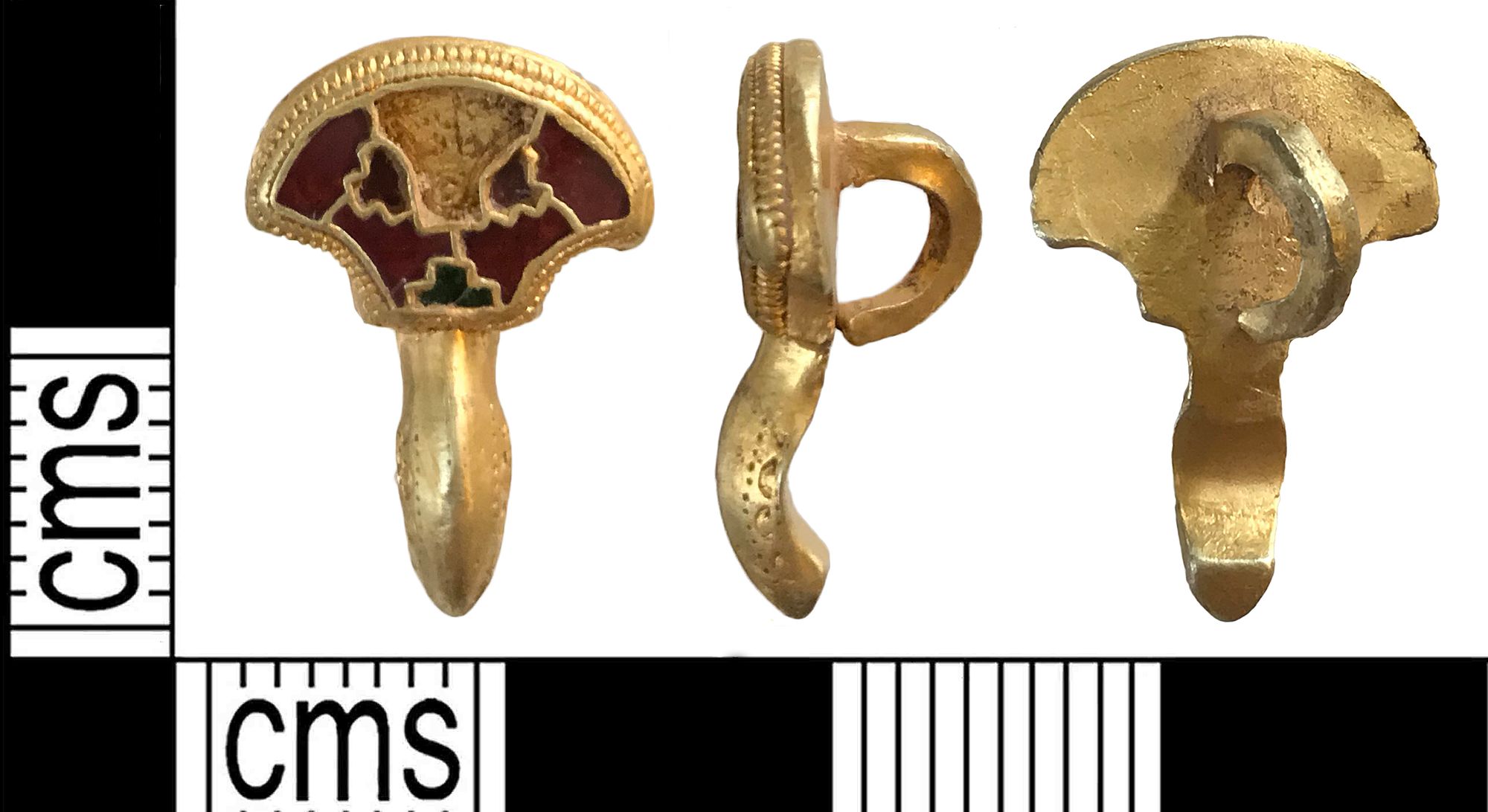 Early Anglo-Saxon cast gold cloisonne buckle tongue, late 6th to mid 7th century AD, found at Farleigh Wallop Hampshire in June 2018 by a metal detectorist. Cloisonne is from the French for compartments and refers to the strips that form the cells holding the inlaid decorations.  Six of the eight cells retain red probable garnet inlays, one contains green glass inlay and the bordering to the cells is gold.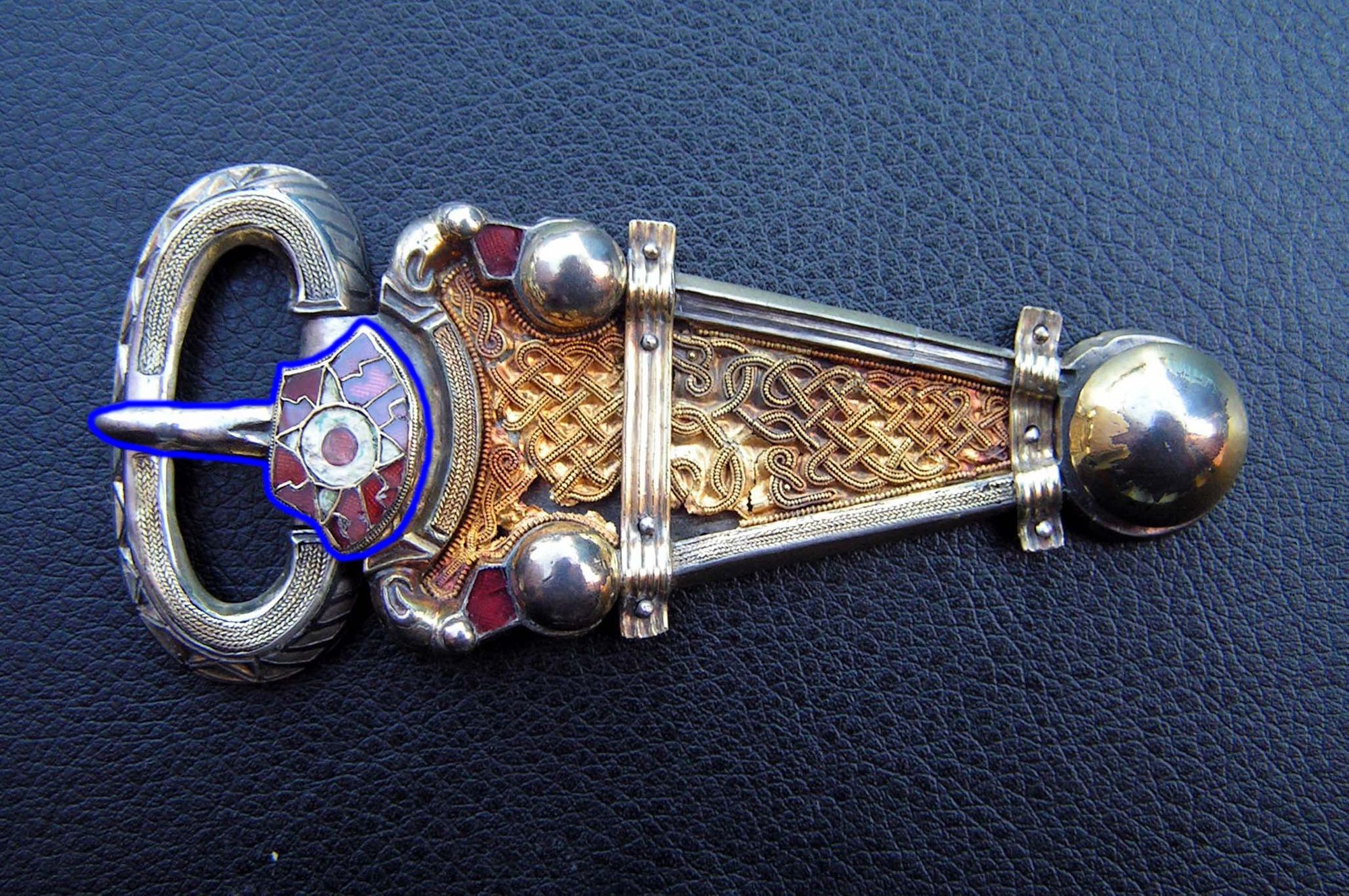 The same element can be seen in the Alton Buckle on display at the Curtis Museum, Alton, outlined here in black to show how this item would have fitted into a buckle. Presumably the owner would not have been too happy when they realised their buckle was broken.
---
If you have enjoyed Culture on Call and you are able to make a donation, any support you can give will help us keep people connected.