Hampshire Cultural Trust's Curatorial Liaison Manager Ross shines the spotlight on one archaeological object a day throughout the Festival of Archaeology.
These objects were reported and recorded through the Portable Antiquities Scheme, purchased from the Crown through the Treasure reporting process and accessioned into the collections cared for by Hampshire Cultural Trust. They are now available for displays at our museums and for research.
Object 1
Object: mount
Period: Anglo-Saxon
Date: 6th – 7th century AD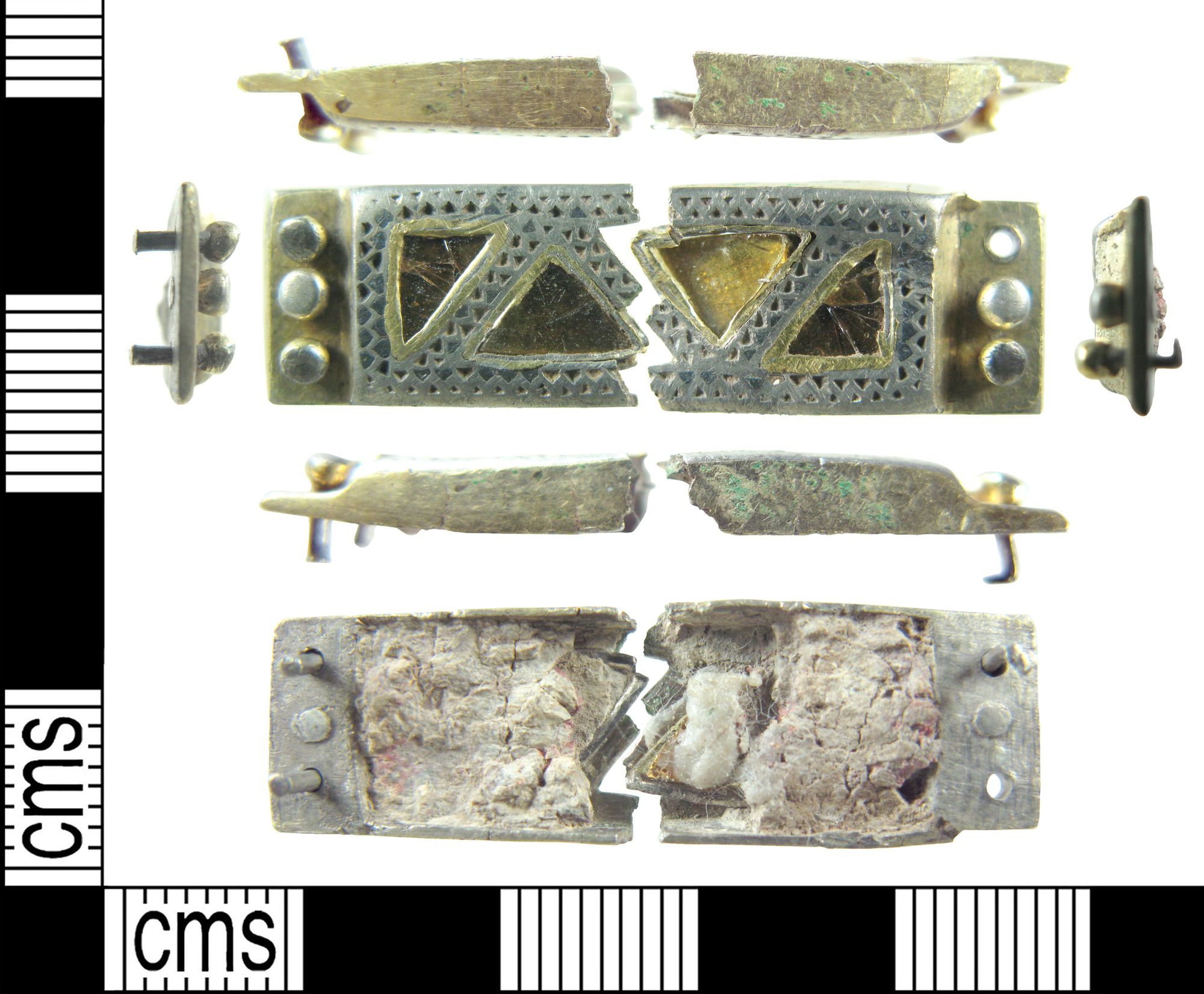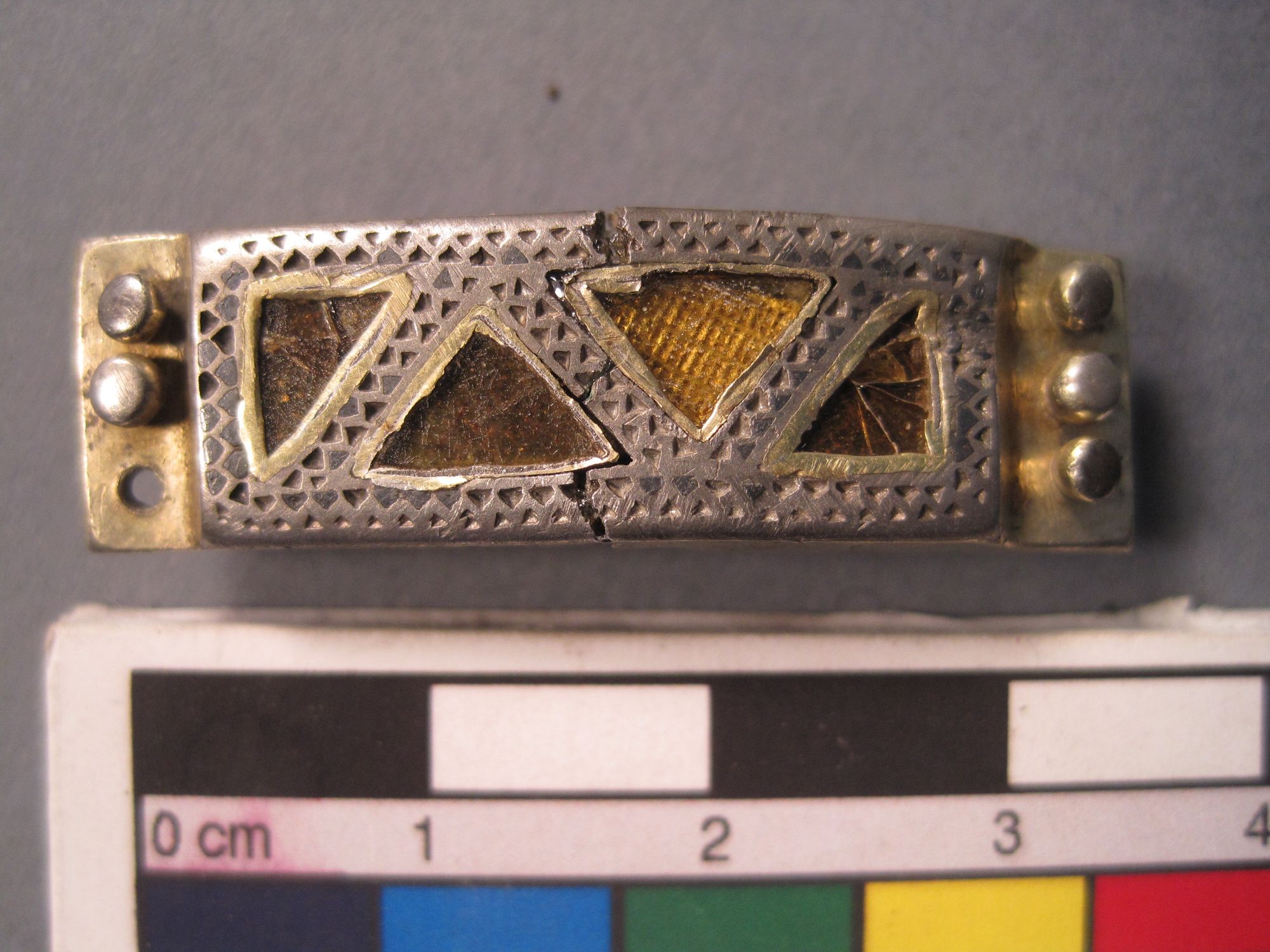 A gilded silver 6th-7th century Anglo-Saxon mount, found by a metal detectorist at Martin, Hampshire in 2017. The front of the mount is decorated with four triangular cells, the central two being isosceles triangles with one inverted and the outer two being right-angle triangles placed in opposing corners. The cells are inlaid with coloured glass or gemstone, the corner pieces being dark orange-yellow in colour and the central pair being greenish-yellow and pale yellow. When archaeologists refer to an object as a mount it means we do not really know what it came off! What we do know is that this would undoubtedly have been part of a high status object, such as a sword belt. This mount also helps illustrate the work of our conservators. When the mount was found it was in two pieces, but our archaeology conservator has cleaned the object up and restored it to one piece.
---
If you have enjoyed Culture on Call and you are able to make a donation, any support you can give will help us keep people connected.