Hampshire Cultural Trust has received funding from National Lottery Heritage Fund to help reimagine the Allen Gallery and its nationally significant ceramic collection over the next year. As a part of this project, we are researching and discovering the collections' untold stories.
This months article focuses on the blue glazed earthenware Ashtead Pottery Lion in the gallery's collection. The lion was made at the Ashtead Pottery in Surrey in 1924. It is inscribed SOUVENIR OF WEMBLEY / BRITISH EMPIRE EXHIBITION.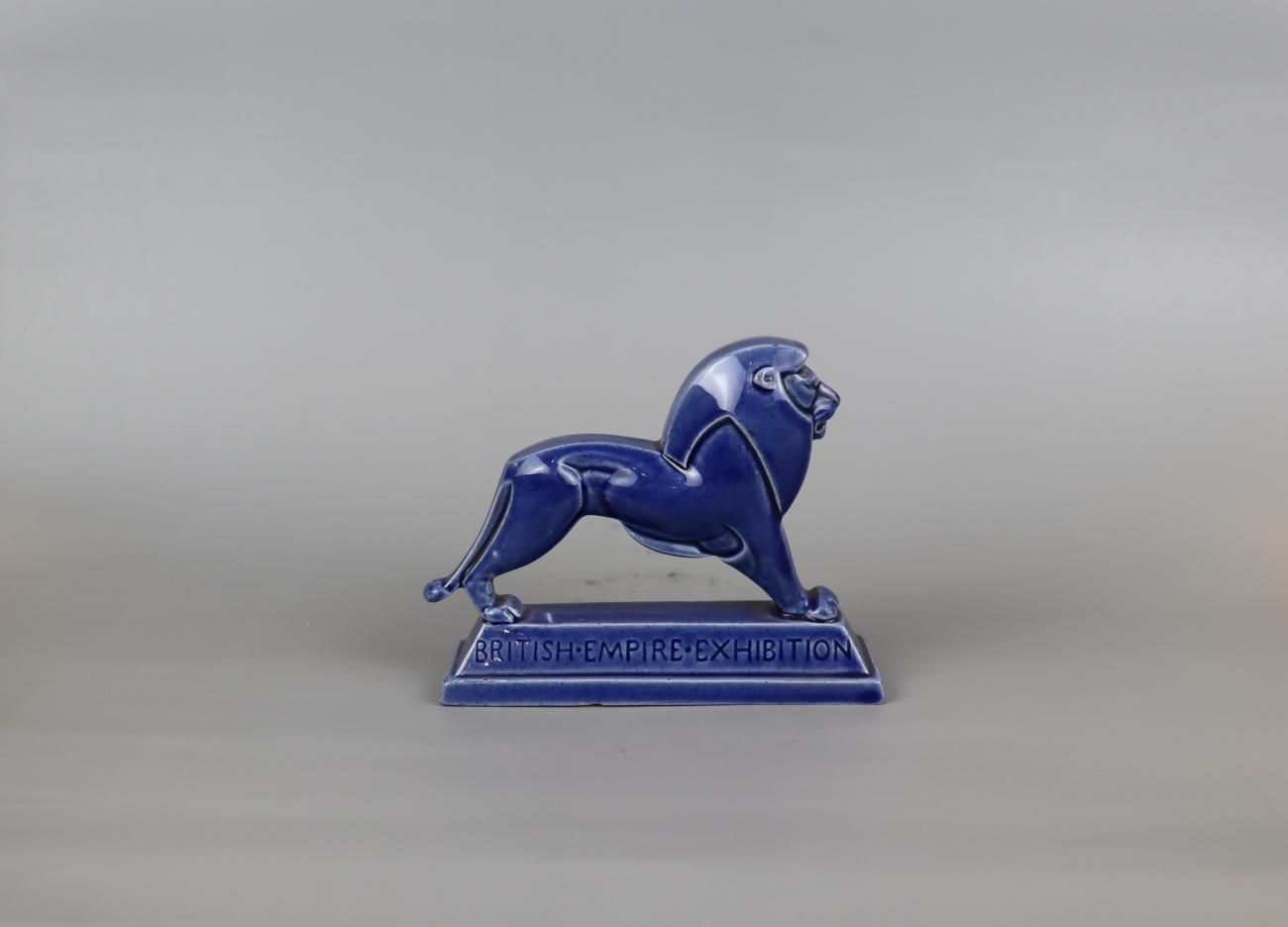 Amidst the nostalgia for the old Wembley Stadium, few are aware that it was originally the centrepiece to a vast international exhibition intended to bring together and strengthen the bonds between all the countries of the British Empire. The site chosen was then a golf course, but had seen various uses, including the first 200 feet of a projected 1,150 foot tower to rival Monsieur Eiffel's in Paris. However, when it opened in 1924,  The British Empire Exhibition was to include over fifty pavilions and exhibits from more than forty nations.
The symbol of the exhibition was a lion. There were a number of different styles, but the most common was this, designed by artist, F C Herrick. It appears here as a pottery souvenir made by Ashtead Potters Ltd. in Surrey. An artist who worked more often for Ashtead was Percy Metcalfe, who designed a similar, for some reason more celebrated, crouching lion, often identified as the 'official' exhibition symbol.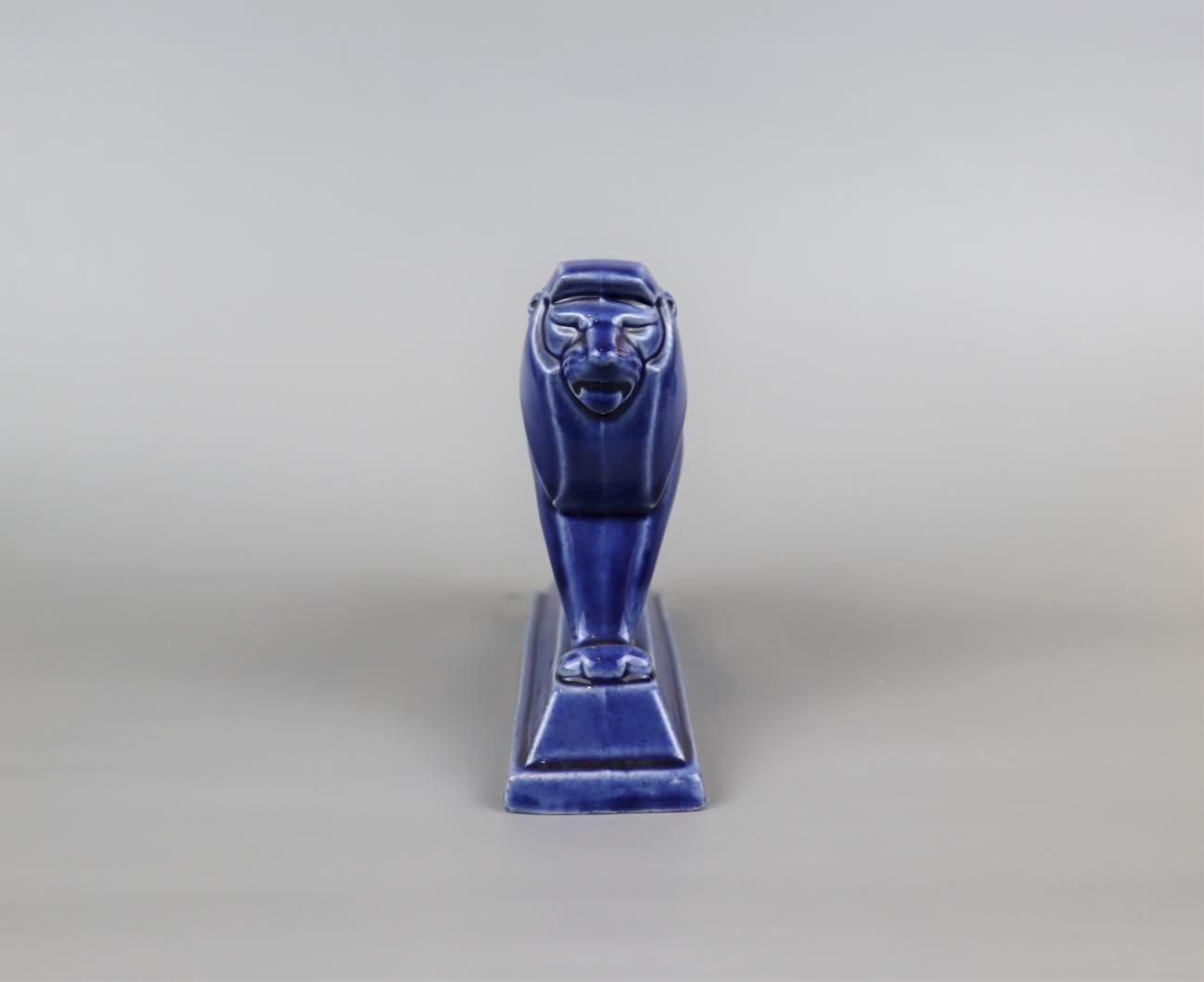 Ashtead Potters and the British Empire Exhibition were both created in response to the First World War. Ashtead to provide work for wounded ex-servicemen; the exhibition to bolster an Empire made hard to govern by growing independence movements and Britain's post-war exhaustion. Sadly neither was totally successful. The Empire survived another war before being substantially lost, but Ashtead closed during the depression of the 1930s.
Some of the buildings of the British Empire Exhibition remained for many years, including the British Government Pavilion, which was demolished in 1973, as well, of course, as Wembley Stadium itself. Now the original stadium too is no more, demolished in 2002. It could be said that this is when souvenirs come into their own; providing a channel to something distant or inaccessible, strangely unaffected when the actual thing or event reaches its end.
---
For more information about our Rediscovering the Allen Gallery project, click here.
---